Men's accessories are often overlooked – deemed as function rather than fashion. That's totally fine, but choosing the right accessories can really elevate your own personal style.
Here are the 5 accessories that can make (or break!) any outfit.
---
Belt
Trousers with belt loops need a belt! Not only do they hold your trousers up but they also help to add shape to your body.
Top tip: Match your belt with your shoes. Black shoes require a black belt. And the same goes for brown. If you're wearing trainers, black is normally the safest combination.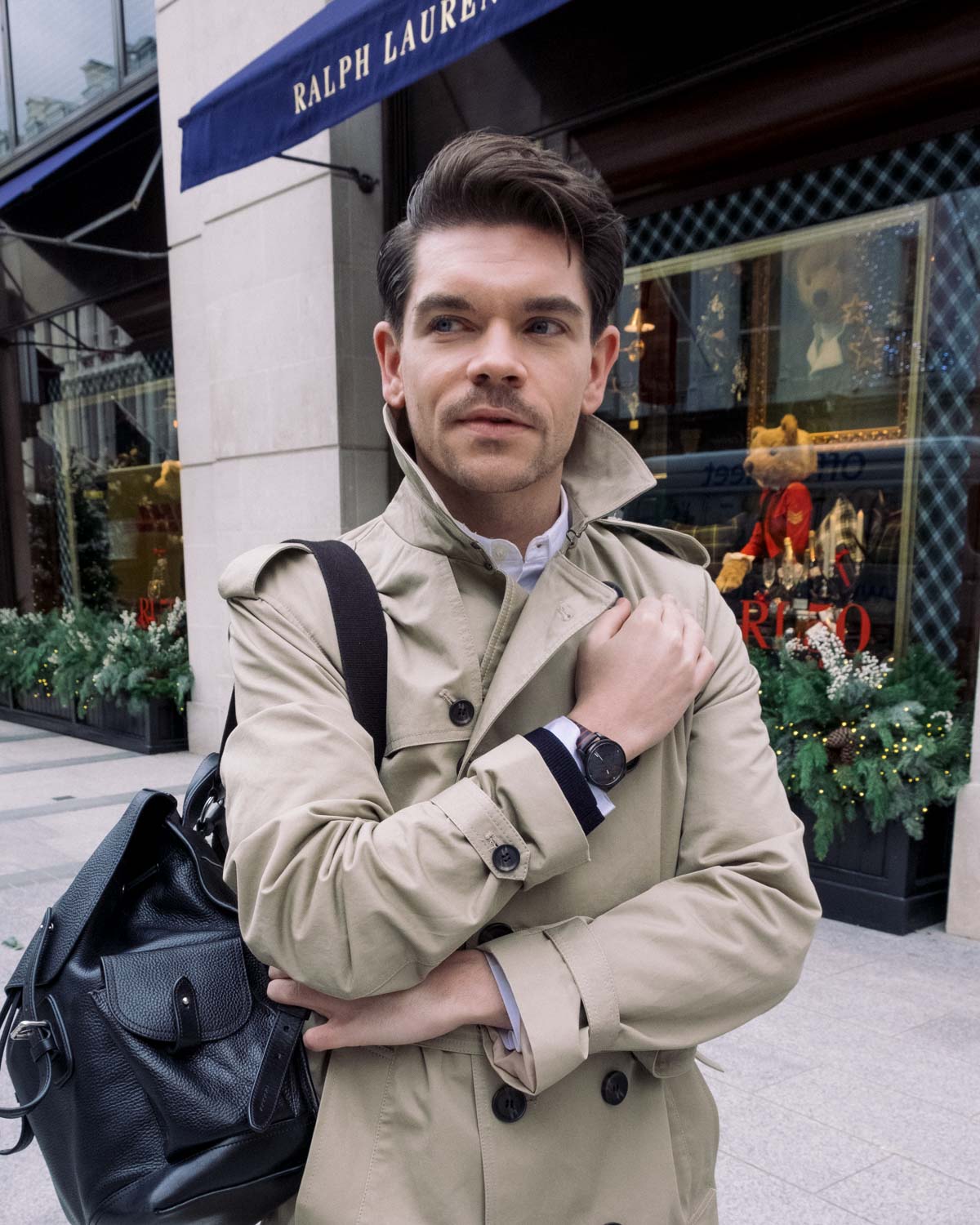 WATCH
I feel naked without wearing a watch. A watch is a real statement of personal style; and I have a couple of watches that I wear for different occasions.
I'm currently working Bezel Watches who have these Jean Paul Gaultier designs. Go black and classic with a bracelet strap, or add a more contemporary vibe with the blue and silver design; with the iconic Jean Paul Gaultier stripes across the face. I'm not normally someone who wears warm colours like red, but I picked this one out as I know loads of guys will like it.
There's a real range on the site with something to suit all budgets, so you'll definitely find a watch for yourself or the perfect gift for someone else.

Wallet
Keeping cards, notes and loose change in your pocket may be easy, but it's not stylish. Seriously. A good, leather wallet is an accessory that every guy needs.
To get the most mileage from your wallet, go for a black or brown bi-fold style. This will hold your cards and your notes neatly without becoming bulky in your pocket.
Avoid zips and velcro if you want to go for a mature and classic style.

Bag
Gone are the days where we have to preface the word 'bag' with 'man'. It's no longer a man bag and it's now a style essential. Gym bag or work bag, you need somewhere to put your stuff!
Much like the wallet, keep it simple to really add a sophisticated and contemporary edge to your look.
For me, a premium backpack is the best way to go.

Sunglasses
Even through the winter, I carry a pair of sunglasses in my bag.
The perfect way to hide an array of sins and also up your style game. Keep the novelty, neon sunglasses for your lads summer holiday (or just bin them) and go for classic styles like the aviator or wayfarer.
Invest in sunglasses. I've had my favourite pair for years now. They've never gone out of fashion because they weren't bought as a trend!