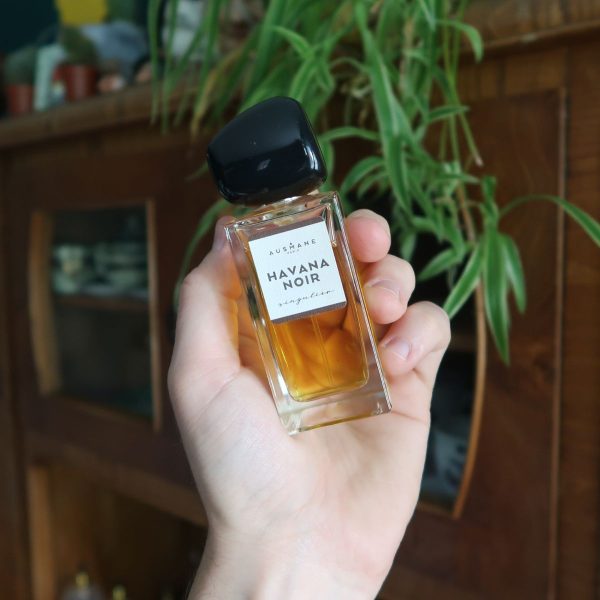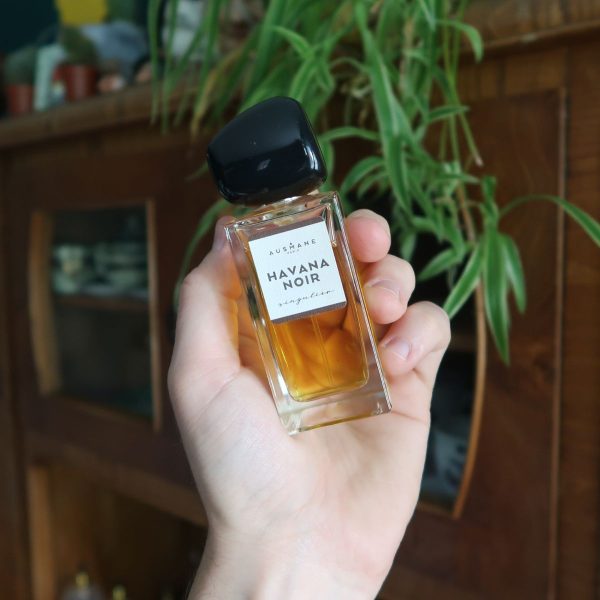 Ausmane Havana Noir
Havana Noir is a lesson in seduction stripped of artifice, and it is adorned with feline elegance that she moves instinctively and powerfully between enveloping curls of tobacco and incense without ever giving in to eagerness.
MFH says
I get really excited when I find a new fragrance brand. I become obssesed and want to know everything about it and its scents.
Ausmane Havana Noir was one I found when I was in Paris last year. Tucked at the back of the fragrance shelves in a department store on the Champs-Élysées, the golden hue of the juice was calling to me.
And it was very true to how it looked – a fresh and spicy ginger opening with tonka bean, cocoa, vanilla and oud wood. Gorgeous.
This gives me 'variation on a theme' vibes with Tom Ford Tobacco Vanille – sweet and rounded with an expensive smelling drydown.
I'm excited to try more from Ausmane.
Ausmane Havana Noir Notes
Top notes: Tobacco flower, Ginger
Heart notes: Tonka bean, Cocoa
Base notes: Vanilla, Oud Wood
What They Say
Havana Noir is the second skin of these magnetic and sensual beings who act at the right moment: with a deep gaze and a greedy smile on their lips, they caress the voluptuousness of the moment and amusedly observe the waltz of time and hurried passers-by.