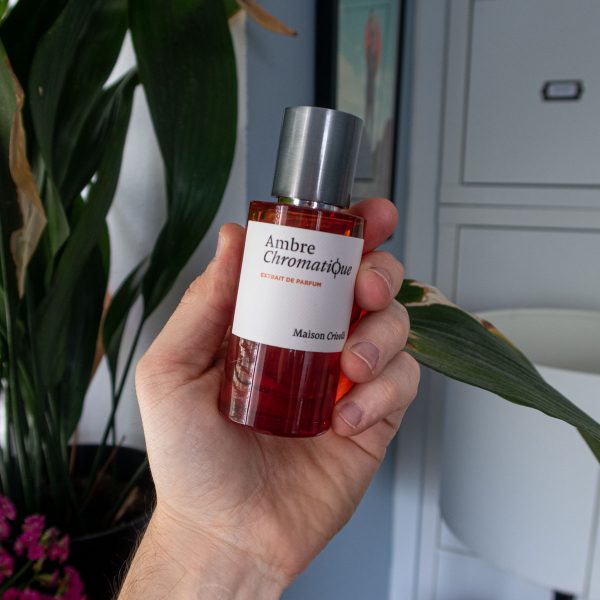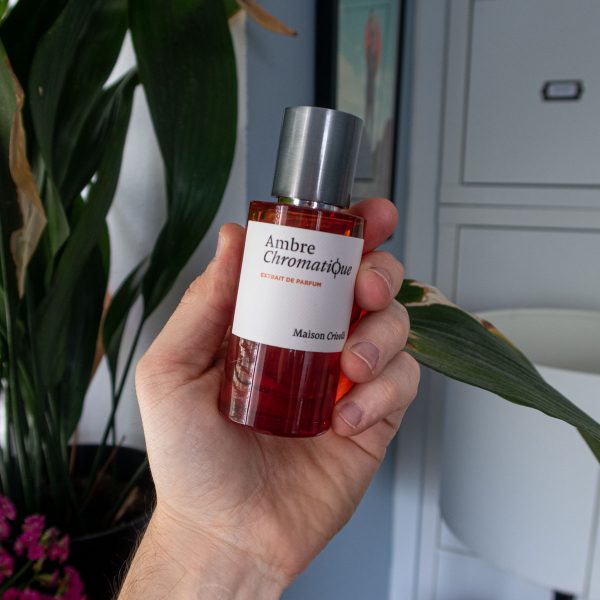 Maison Crivelli Ambre Chromatique
Rainbow jungle, a spicy trek, vanilla vines, cut multicolored bark: a golden resin. Pointed flowers, a davana pigment, sunlike feathers, an akigala leaf. An amber colorama.
MFH says
I go through moments of loving and then loathing this fragrance. I really have to be in the mood for it.
On the days I love Maison Crivelli Ambre Chromatique, I'm inspired by the smoky incense and sweet spice of pink pepper of this EDP. It feels energetic and optimistic.
And on the other days when I dislike this, I'm fixated on the sweetness of the bourbon and vanilla.
Will you be in the mood for it? Grab a sample and see for yourself!
Maison Crivelli Ambre Chromatique Notes
Top notes: Incense, Pink Pepper
Heart notes: Davana, Osmanthus
Base notes: Benzoin, Bourbon Vanilla, Amber
What They Say
A perfume extract that was inspired by a trek through multicolored jungles in search of benzoin resin. It sees the lively and spicy facets of incense and pink peppercorn contrast with the sensual warmth of an amber accord, offering an endlessly elegant trail.
Dare to experience this highly concentrated, diffusing and long-lasting perfume extract!