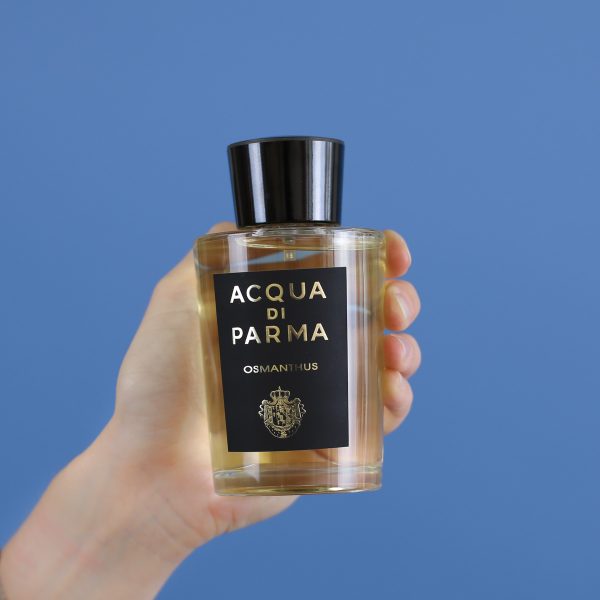 Acqua Di Parma Osmanthus
Osmanthus has been released as part of Acqua Di Parma's Signatures of the Sun collection. Acqua Di Parma have used the purest essence of this powerfully scented white-flowering plant to create a lively and intense fragrance.
MFH says
The Osmanthus is very true to the heritage of Acqua Di Parma with its citrusy scent; particularly the juicy mandarin notes sitting at the top. It definitely has a spicy undertone to it and is deeper and darker on the dry down.
Acqua Di Parma Osmanthus Key Notes
Top: Green Mandarin, Neroli.
Heart: Peony, Pink Pepper, Ambrette.
Base: Osmanthus, Patchouli.
---
What They Say
Osmanthus: A very small, yet heavily scented flower.
The small corollas of osmanthus are less than a centimetre in size and blossom for a single day in the luxuriant forests of south-east Asia. In that brief moment, the silvery-white to orange-red petals give off a very strong, heady perfume.
According to an ancient eastern legend, the seeds of the osmanthus evergreen shrub were thrown on to the earth from the lunar paradise at the wish of a god, who decided to bring well-being and harmony among human beings.