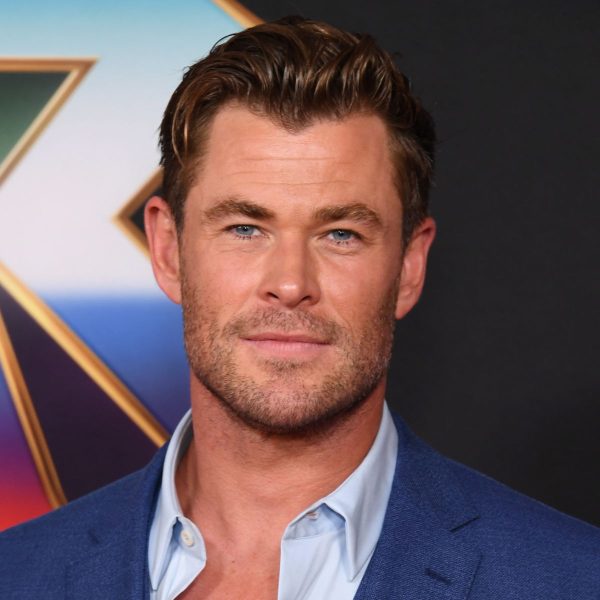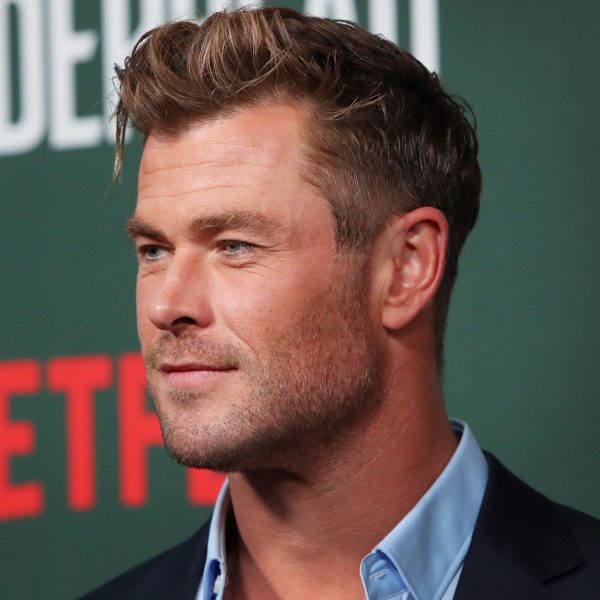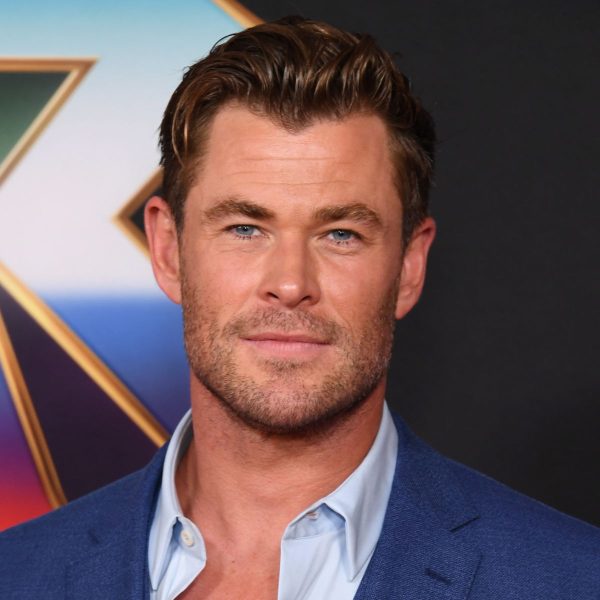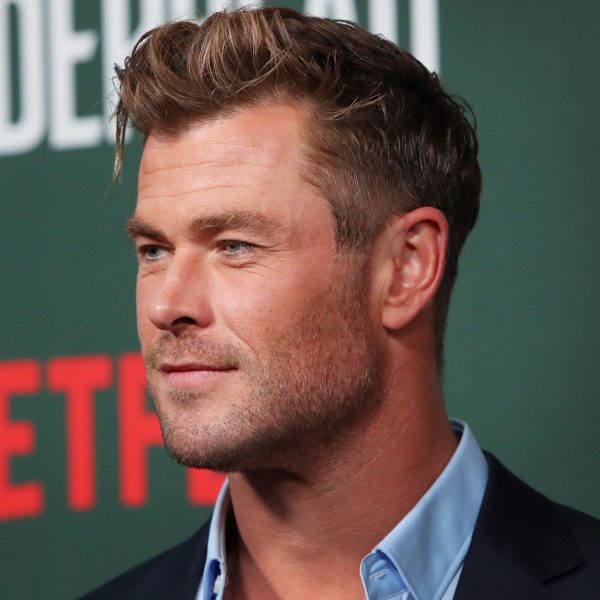 Chris Hemsworth: Quiff With Widow's Peak
Even though his alter ego, Norse God Thor, has long, golden, beachy waves, Chris Hemsworth's quiff with widow's peak is his much slicker and more stylish go-to, IRL look.
This style has quite a retro, 50s Elvis vibe, too, especially with that little piece of hair hanging down from his fringe. We're all shook up.
MFH says
Chris Hemsworth's quiff with widow's peak is a classic, stylish look for the 38 year old.
Given his Aussie surfer lifestyle when he's not on the red-carpet promo trail for his films, Chris's hairstyle is also an easy wash and go look for a man that spends his mornings surfing. But it can easily look more polished when he needs to 'posh' it up a little.
And, in typically Aussie style, his grooming regime is quite laid back, if not a little pricey.
He told GQ-magazine.co.uk that he uses a lot of stuff that belongs to his wife. "She uses a lot of La Mer products, which is great. I use a bit of coconut oil and have a few hair products that shape my hair pretty well. But, it's pretty minimal. Especially at work, when they are adding makeup, your skin needs a rest. So I keep it minimal when I'm not working."
And he confided to Marie Claire UK that aside from Crème de la Mer Moisturising Cream, he always use "a high-factor SPF, too, such as Banana Boat. If it's really hot weather, coconut oil is my go-to as it stops my skin feeling dry, and you can use it everywhere – hands, feet, hair."
Noted.
Chris Hemsworth's quiff with widow's peak is a scissor cut.
Ask your barber to keep your hair short towards the neck – with graduation up to the temples. (Chris has a very subtle, low fade).
The hair on the top needs to be kept longer.
But you need to keep length on top at the front for the quiff – and it should be graduated shorter as you get towards the crown.
Your stylist might need to do some point cutting to allow a bit more movement, texture and for ease of styling.
Chris Hemsworth's quiff with widow's peak is pretty versatile. For lazy days you can just let it dry naturally and let the fringe flop down.
Or you can slick it right back.
Or, like Chris's red carpet look, you can use a little product to and a hairdryer to lift the fringe area up and back into a subtle quiff.
For a little volume, you can use a volumising mousse on damp hair. Then for strength and hold, apply a small amount of  Triumph & Disaster's Fibre Royale.
When the hair is dry, finish off the look with a matt styling clay or pomade – run it through the quiff to give it a bit of polish. (Pull a piece of hair down like Chris has for that 50s vibe).
Also run it a tiny amount through the sides of your hair to make everything look smoother and more finished.