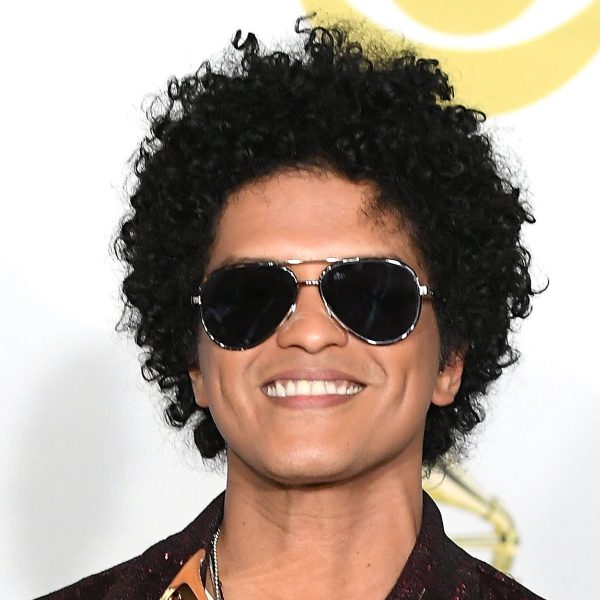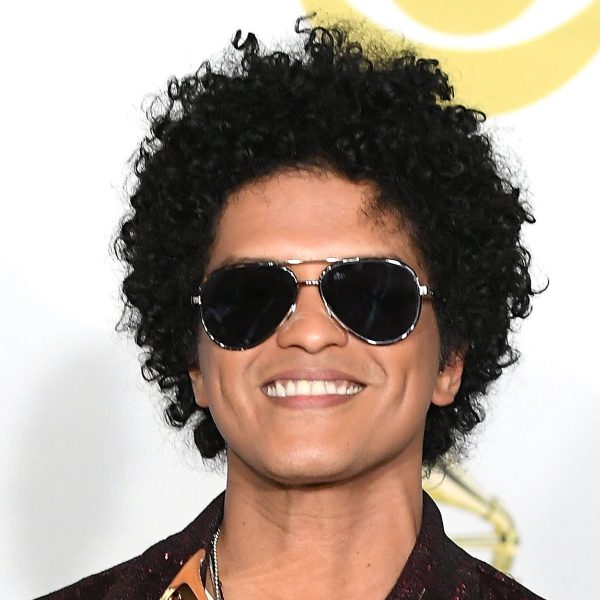 Bruno Mars: Long Afro Hairstyle
There is hardly ever a hair out of place with Bruno Mars' long afro. Whether he wears it loose or tight, it's always well groomed and styled. A key to this hairstyle is keeping the hair healthy.
MFH says
Bruno Mars' style is effortlessly cool and his hair works perfectly into that!
Go and see a barber that specialises in Afro-Caribbean hair for this haircut and style.
Find a barber that is experienced in cutting Afro-Caribbean hair.
The hair needs to be cut into a rounded shape.
For tight curly afro hair, it needs to be maintained and nourished.
Tease the curls out to achieve your desired volume.
Use a nourishing conditioner to treat the hair, and a specialised styling cream to keep the hair smooth without any frizz.