Every guy should have a least one great suit in his wardrobe. Don't hold back for weddings and Christmas parties to dress up; embrace your own sense of style and work colour and texture into your suit.
Working with Remus Uomo, Man For Himself has a £250 voucher up for grabs. You too can suit up for autumn and show off your sartorial credentials. Enter the competition at the bottom of this article.
I'm wearing:
Remus Uomo X-Slim Fit Pure Wool Suit – Jacket, Waistcoat and Trousers
Remus Uomo Tapered Fit White Shirt
Remus Uomo Microfibre Geometric Tie
Remus Uomo Microfibre Pocket Square
Remus Uomo Leather Wingtip Brogue
Photography by Rebecca Spencer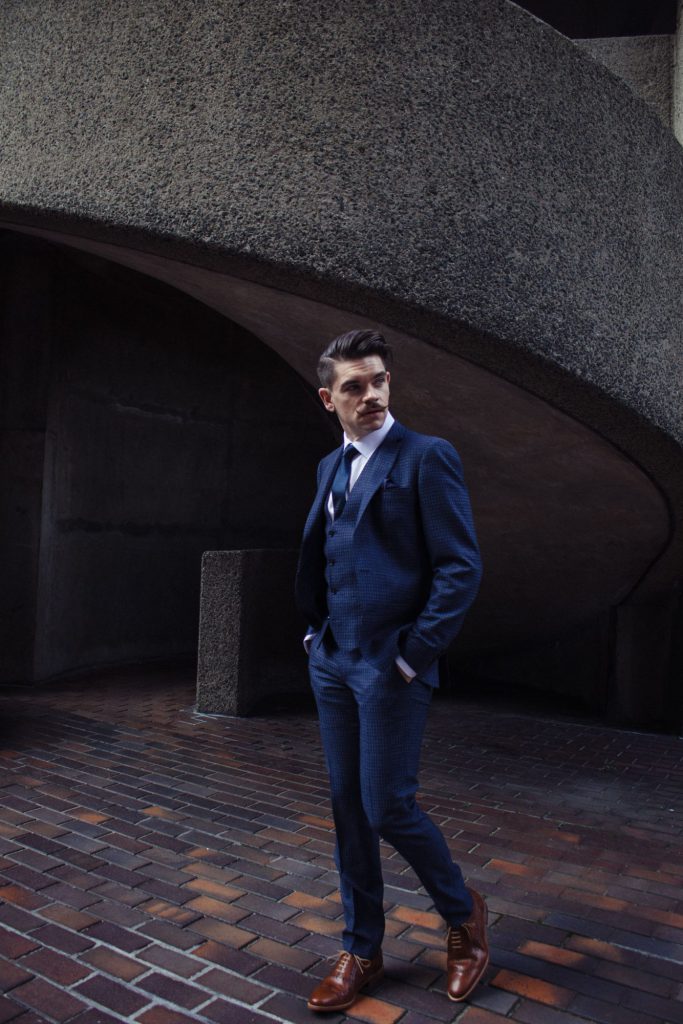 Remus Uomo
Remus Uomo live by the mantra of 'understated sophistication'. By expertly weaving the latest styles into even the most subtle details of each and every collection, their clothing is both a wardrobe staple and a statement for the wearer.
Their new collection for AW17 (featuring the suit I'm wearing) brings together a range of influences encompassing the Art Moderne movement of the 1930's, the timeless style of the 70's and touches of the sports-luxe trend making an appearance across the collection.
With a need for comfort at the heart of the collection, the clothing is both wearable and champions some of the major trends for the season. Fabric interest is always hugely important to Remus Uomo, with this season seeing the introduction of innovative embossed-pattern fabrics in jackets as well as the continuation of print patterns in formal and casual tailoring.
From the intricacy of the pattern to the lining of the jackets, it's affordable luxury at its best.
Shop the full Remus Uomo collection here
How To Style Your Suit For Autumn
There's no right or wrong way to wear your suit this autumn, but there are some handy tips to keep you on the right track.
Pick one colour and stick to it: Base the full outfit around one key colour – blue, black, grey or dark red work well.
Experiment with texture: Mix different textures to add a point of interest to your outfit.
Avoid clashing patterns: Pattern is great, but avoid more than two different patterns; and never mix them on the top and bottom.
Keep your shirt simple: Shirts with bold print and colour can be fun and they can work, but your suit will have more of an impact if you keep the shirt simple. Go white – you can never go wrong.
Don't forget your pocket square: A pocket square is a suit essential. Match it to your tie or pick a colour to compliment your suit. Again, keep it simple.