Seasons and styles come and go and as much as we like to mix things up in our wardrobe, there are items that you should invest in, to be worn and used throughout the year. Sometimes it is worth spending that extra buck for a quality item that will last and still remain stylish.
Man For Himself has put together a list of 10 items that every man should have in his wardrobe.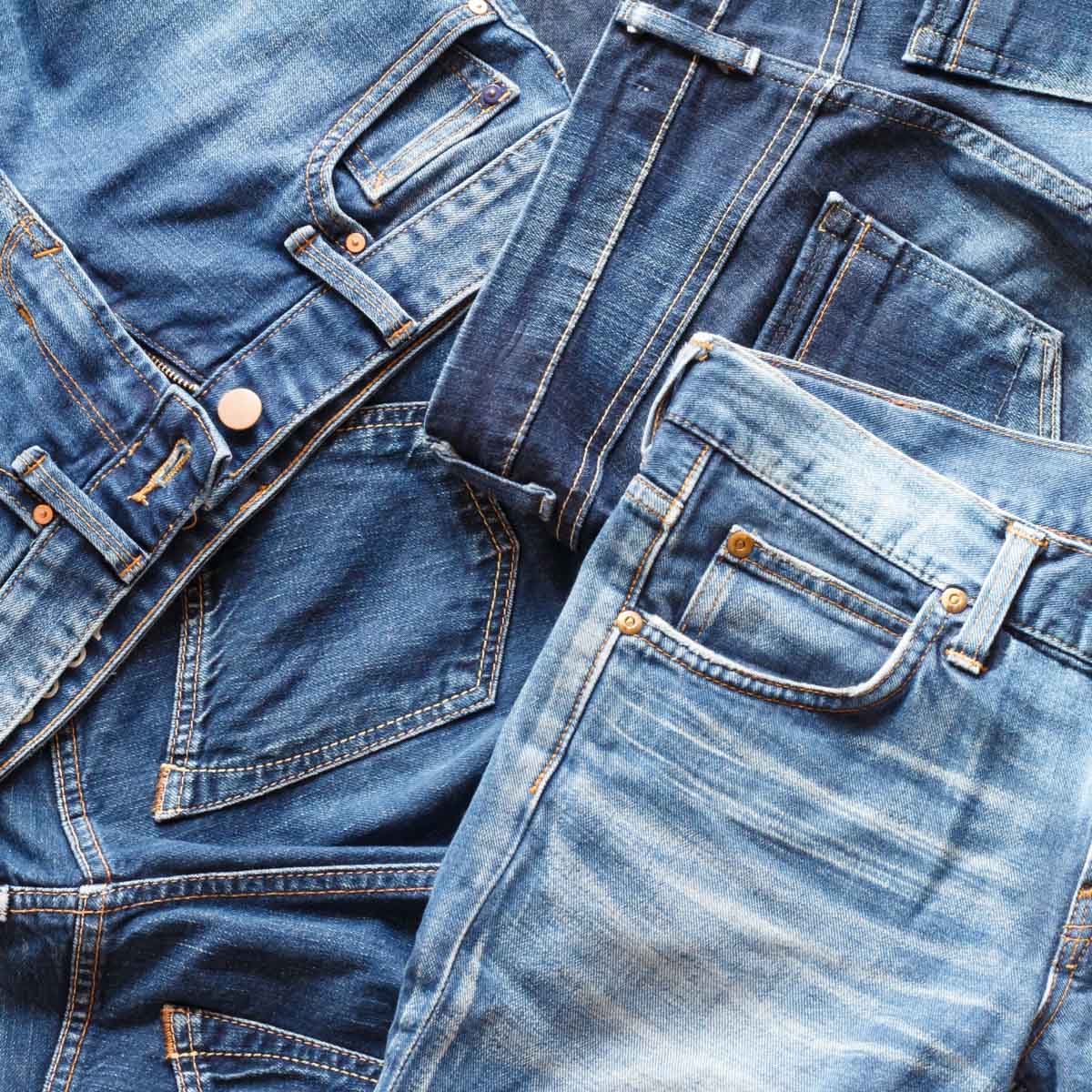 Well-fitting Jeans
Every man needs a great pair of denim jeans, whether that be for casual everyday wear or as smart casual.
What's most important is finding a style that suits you. Whether it's a slim, skinny or loose fit. And in selvedge, black, blue, white or stonewashed denim.
A great fitting pair of jeans will see you through season after season. Just make sure you find the right length and waist size – they shouldn't be dragging along the floor and there should be no gape at the back on the waistband.
It is sometime worth spending a bit more on your jeans so the denim lasts. Cheaper brands can be vulnerable to wear and tear.
Find Your Perfect Denim:

Plain White T-Shirt
It is almost impossible to go wrong with a roundneck white t-shirt.
They can be worn with everything; under a suit, with your favourite denim jeans, chinos, and a pair of shorts in the summer.
If you don't have a white t-shirt, a classic plain navy or grey will also do the job.
Make sure you go for good quality cotton so it lasts plenty of washes.
Classic White T-Shirts:

Classic Suit
Buy yourself a classic suit, and you will be prepared for any formal occasion.
Wedding season is fast upon us and no one wants to be dashing around doing some last minute shopping and ending up with an ill-fitting suit. It's not a good look.
Whether it's single or double breasted, slim or loose fit, linen or wool, find a fit and style that works for you and you will find you will have plenty of use out of one suit.
They can be styled up and accessorised in multiple ways to create many different looks.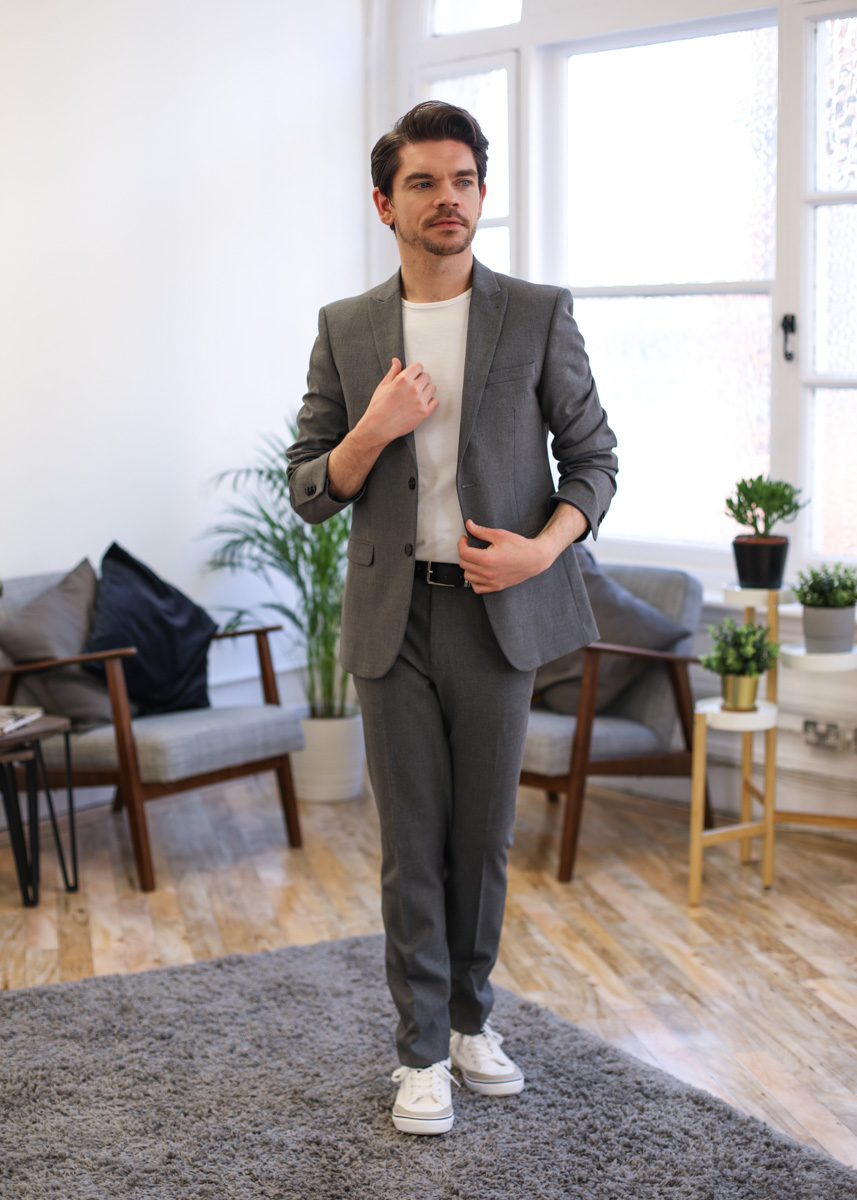 Top Suit Picks: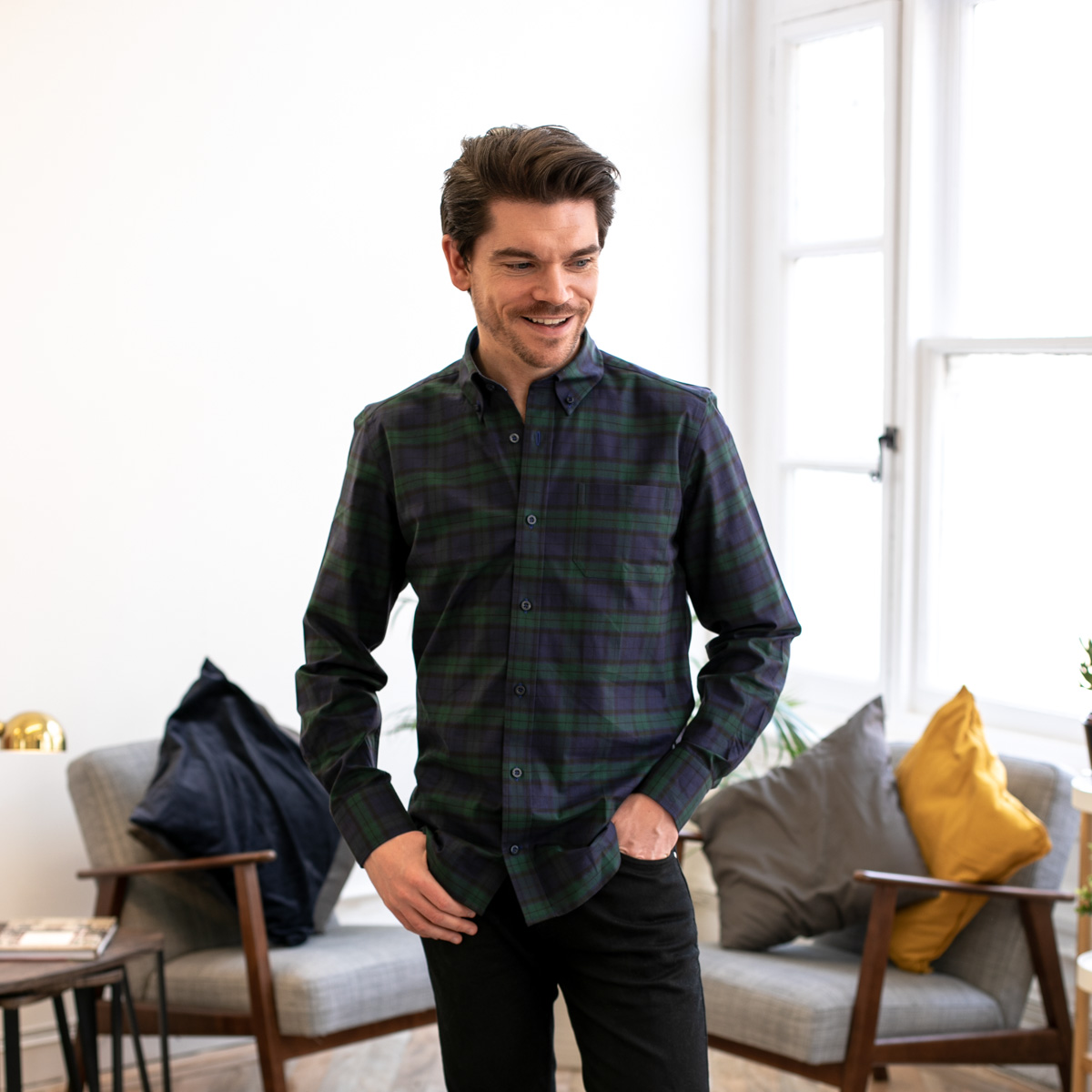 The Perfect Shirt
Us guys all need a classic shirt in our wardrobe and a crisp well-tailored shirt looks effortlessly stylish on every man. They can be worn casually or for a smart occasion.
When buying a shirt, the fit is key. Man For Himself  has partnered with the brilliant services of Tailor Store and their own Size:Me app to create his own bespoke 'made-to-measure' shirt.
It's easy:
Prop your smartphone up against the wall and follow the instructions of the app;
It's so easy and Man For Himself was extremely surprised by how great the fit was from such a simple process.
An added bonus to their service is you can completely create your own style of shirt. From the length of the sleeve, to the type of collar, colour of buttons and thread. They can also be embroidered with your initials and of course Man For Himself went for a subtle 'MFH'.
Leather Jacket
A leather jacket can be worn as an easy cover-up over denim, or as a statement piece.
There are so many available in the shops and in so many different styles. The biker and aviator style are probably the most popular but a leather bomber can look just as good.
Leather jackets are quite pricey but if you see it as an investment – and a staple piece in your wardrobe – you will get your money's wear out of it.
Shop Leather Jackets

Formal Shoes / Chelsea Boots
A formal pair of shoes are definitely needed in your wardrobe, to be worn with a suit or with denim for a casual/smart look.
You can go for a brogue, monkstrap, lace-up oxford or pair of Chelsea boots.
Chelsea boots are great for merging the fashionable line between smart and casual – depending on how you choose to style them.
Try These Chelsea Boots

Everyday Bag
Commuting everyday in the city, and dashing from meeting to meeting, Man For Himself always has his trusty leather backpack on hand for carrying all essential items.
This Mulberry backpack is expensive but it has worn so well. It is the perfect size as it isn't too big but ideal for carrying a small camera, as well as a phone and any necessary grooming products.
A bag like this can easily be used for a quick weekend away and in a sturdy leather, you don't need to worry about it being bashed about.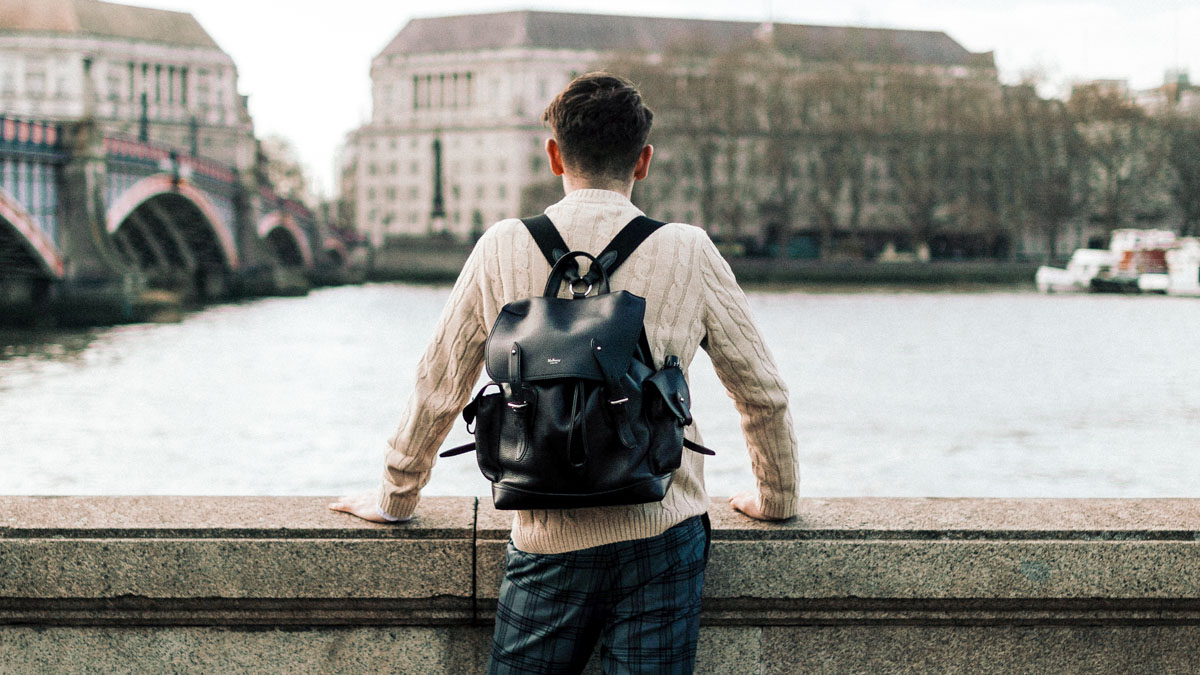 Shop The Ideal Bag Here

White Trainers
A pair of white leather trainers will be one of the most practical accessories in your wardrobe.
Wear them everyday with denim and for a modern twist, with a suit. They can take you from day to night!
Don't worry about keeping them sparkling white, they actually look better after a bit of wear.
Quality White Trainers

Crew Neck Sweatshirt
A sweatshirt is perfect for the Spring season as it can be worn on its own or as a layer underneath a denim jacket or coat.
For a more flattering style, go for a crew neck rather than a v neck and wear it with either a t-shirt or collared shirt underneath.
Top Sweatshirt Picks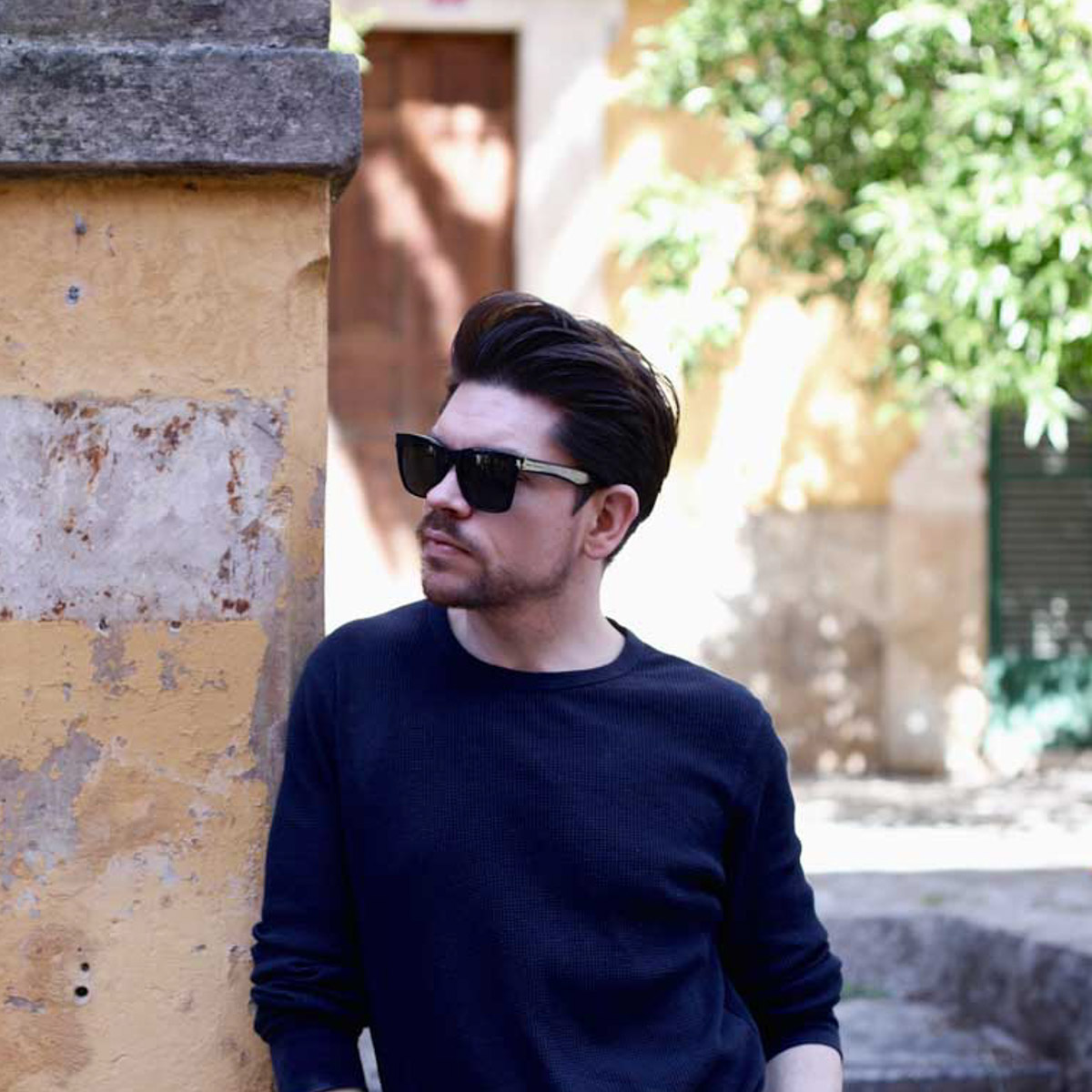 Sunglasses
The sun is finally starting to shine which means it's time to get those sunglasses out.
A pair of sunglasses can add some serious style to an outfit. And you can be as daring as you like.
When it comes to buying a pair for everyday use, find a shape that suits your face i.e square, round, rectangular or aviator, and stick with them.
If you are investing in an expensive luxury pair of glasses, go for a plain black or tortoise shell frame as they will go with most skin tones and items of clothing.
Find Your Essential Sunglasses