For those of you out there who aren't used to wearing a suit, or are currently on the search for a classic suit, Man For Himself has teamed up with Matalan to show you how to style one suit into five different looks. It is so easy to do and will make the most of just one simple suit.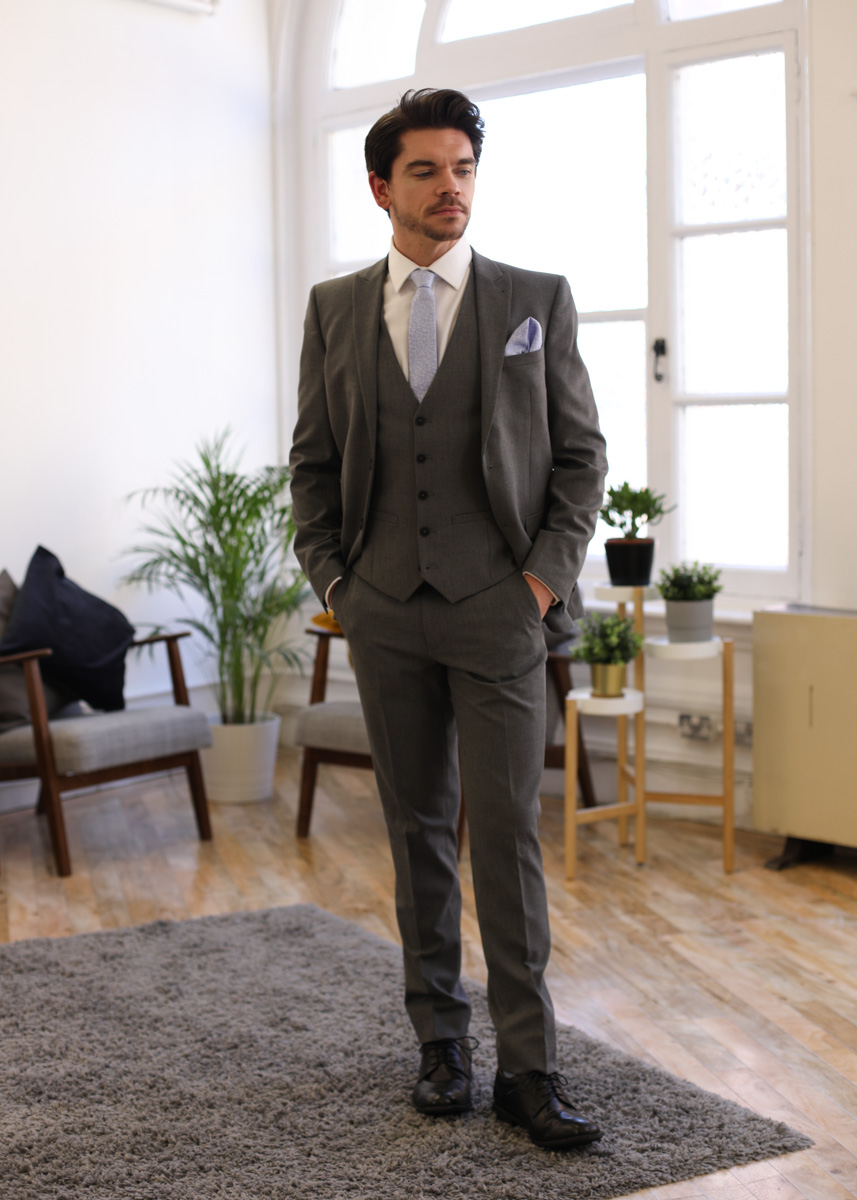 1. Formal For All Occasions
This is the most formal look of the five, and the most classic. A three piece suit is ideal for a wedding, a day at the races, or simply because you want to! You don't need to feel stuffy in a three-piece suit, and this lightweight one from Matalan is perfect.
"I was pleasantly surprised when I put this suit on. It has a great fit and the weight of it is exactly what you need at this time of year. Plus, a grey suit will pretty much work with anyone's skin tone. I wore this suit with a classic white shirt underneath the waistcoat, accessorised with one of their printed ties and pocket squares, and of course a black belt. These add some contrast to the grey."
For footwear, just keep it simple with a pair of formal black leather shoes. These have an inbuilt memory foam insole, for added comfort – ideal for a whole day of wedding celebrations!
You can have a lot of fun with a three piece suit. Mix up those layers and find what works for you.
Try These Grey Suits:
[show_boutique_widget id="824382″]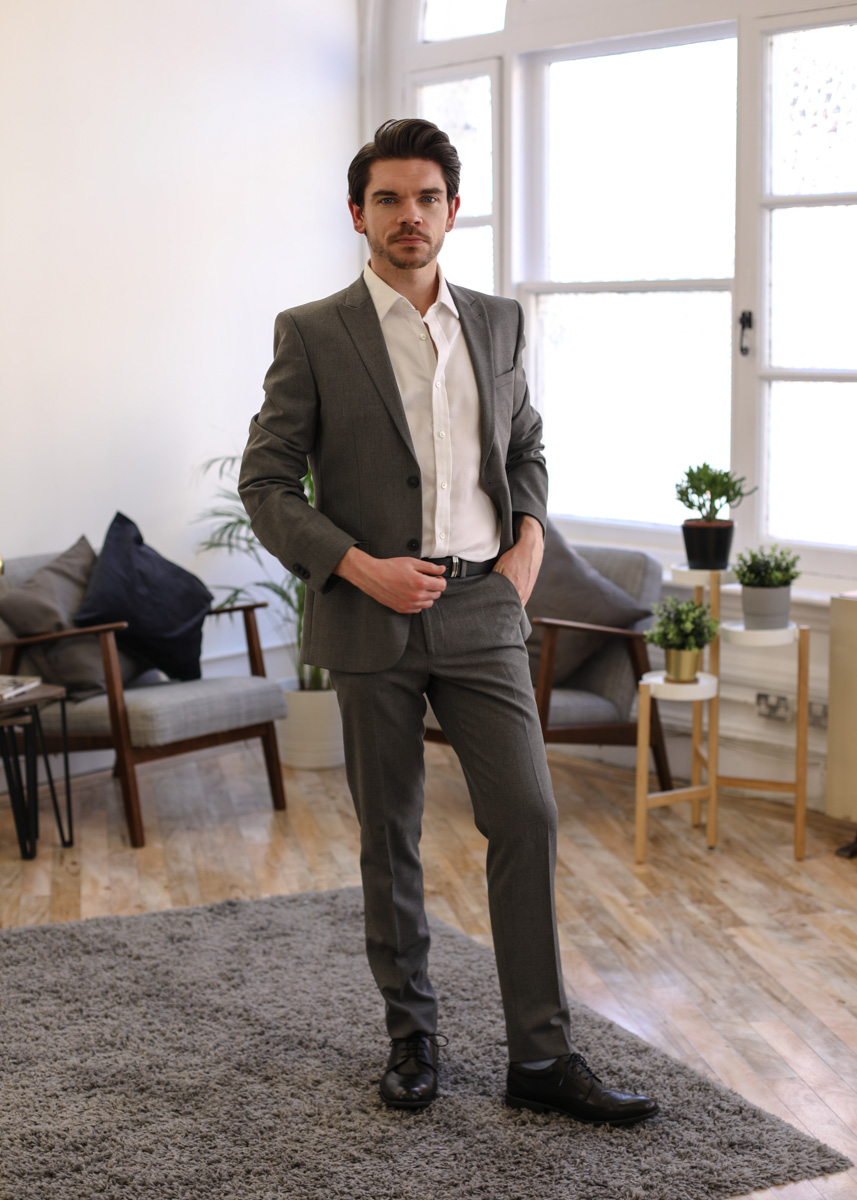 2. From Desk To Date Night
To relax a formal look, keep the suit but the tie needs to come off, whip out that pocket square, remove the waistcoat and get those top buttons undone.
This look will work for a slightly less formal work environment or maybe you are moving straight from the desk to date night. Perhaps you are off to the theatre! Either way, removing a few layers and loosening those buttons will make you feel more relaxed.
Top tip:  Pull any excess fabric from your shirt from the front round to the back. This will flatten your front and give you a cleaner silhouette. 
More White Shirts Here:
[show_boutique_widget id="824384″]
Shop The Look Here:
[show_shopthepost_widget id="3547518″]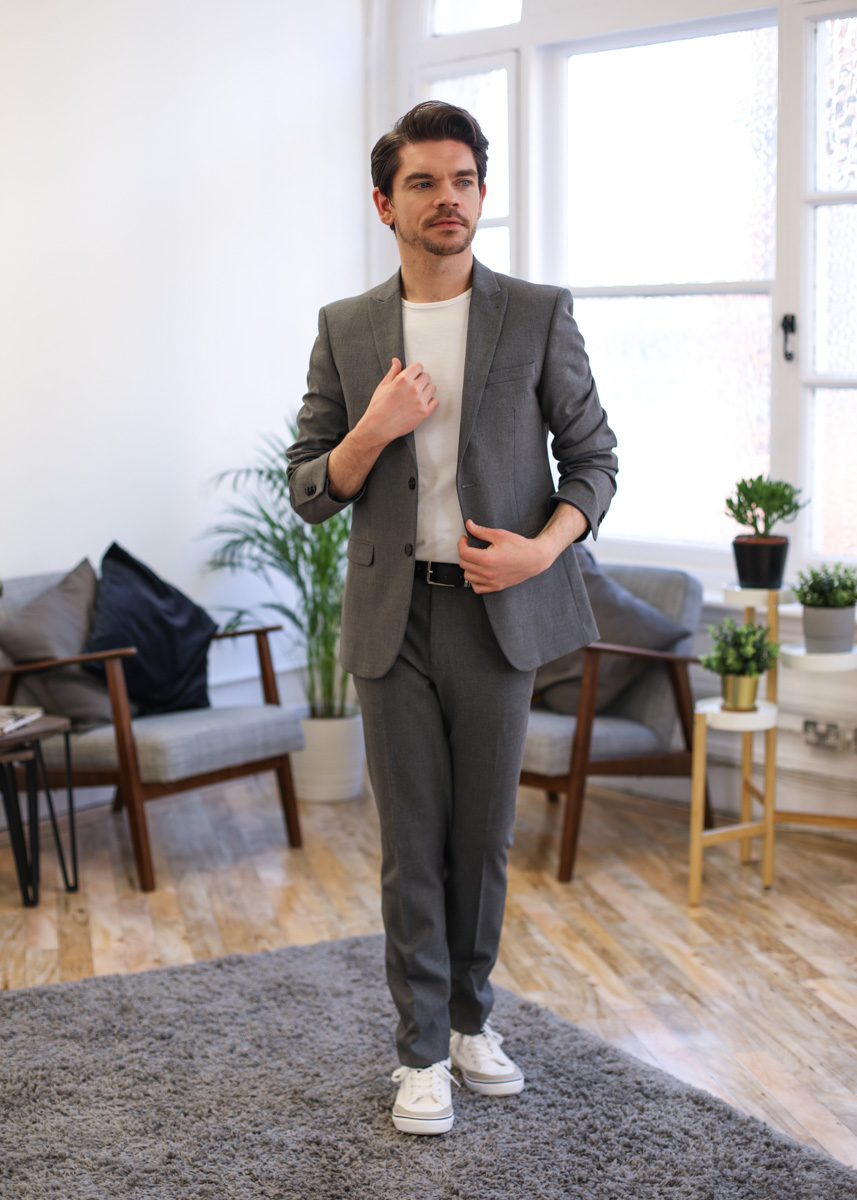 3. Clean And Contemporary
This is one of the easiest ways to wear a suit – clean, casual and contemporary. You really can't go wrong with this combination. And for this look, less really is more.
Keep it simple and wear the suit with a white t-shirt and white trainers. Wearing a t-shirt underneath the suit, rather than a formal shirt definitely makes it more casual and wearing trainers instead of black shoes will add a modern twist.
Check Out These White Trainers:
[show_boutique_widget id="824385″]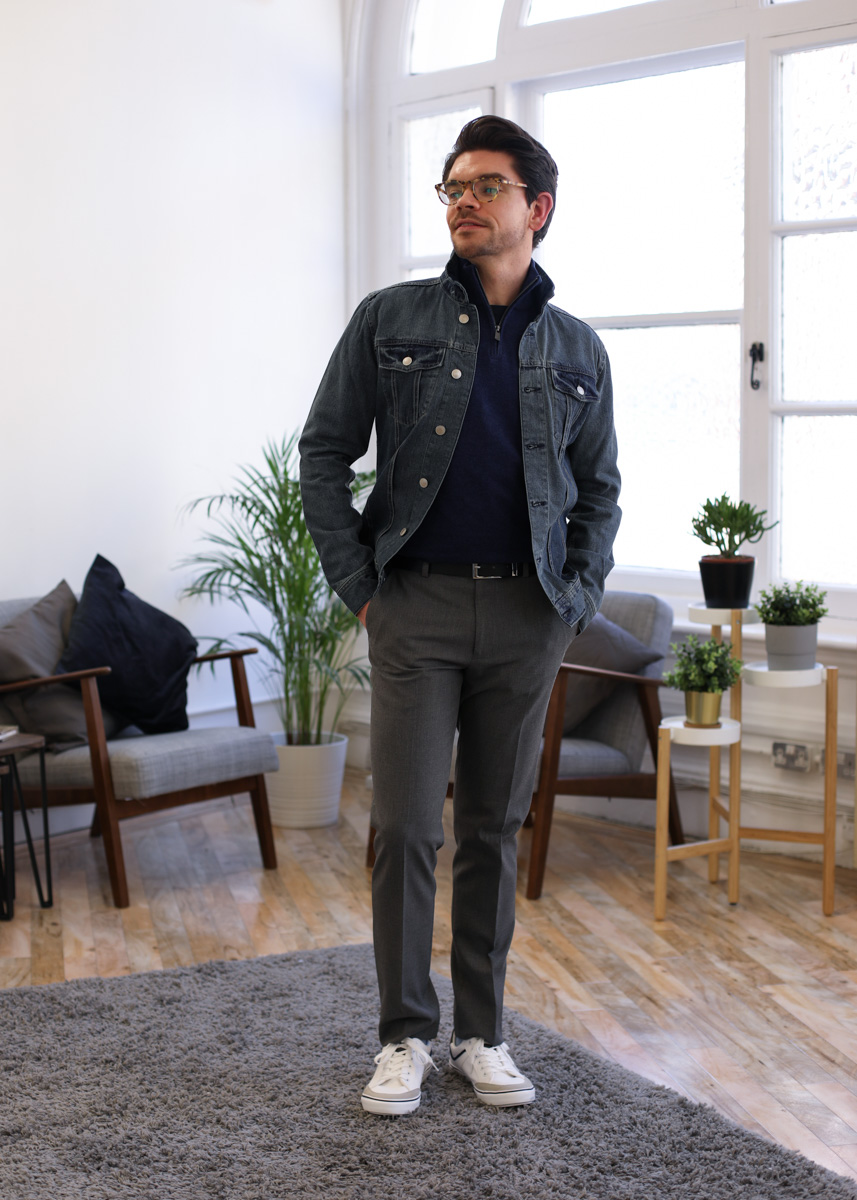 4. One For The Weekend
It is easy to think a suit has to be worn as a blazer and trousers, but get your money's worth by splitting up the individual pieces.
Stick with the suit trousers and the white trainers, but mix it up with a lightweight knit and denim jacket. This is the perfect weekend outfit – casual, but structured and definitely styled. It is all about layering with this one.
The zip at the top adds a sporty feel and also adds a point of interest to the look. Plus, if there is still a breeze in the air, this knit will add some warmth.
Shop Denim Jackets Here:
[show_boutique_widget id="824386″]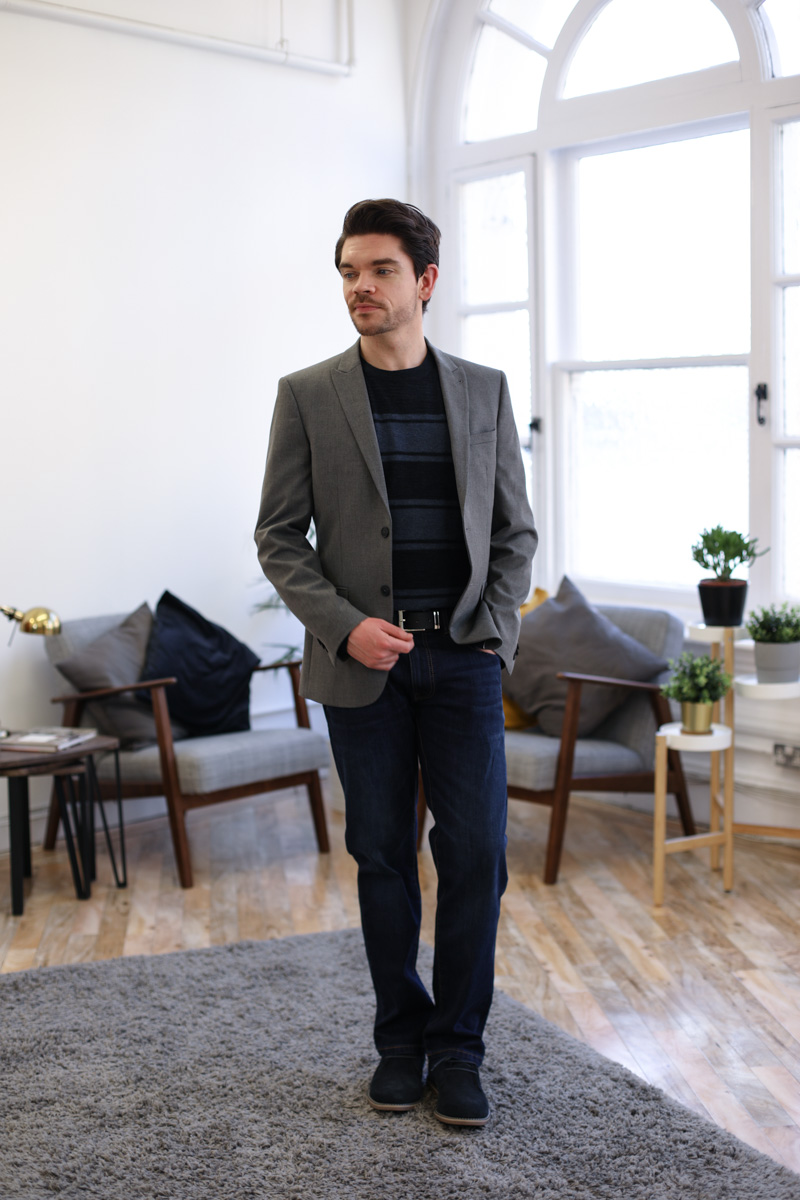 5. Blazer And Denim
The final look is all about working with a blazer and jeans. This is a failsafe combination that allows you to wear your suit jacket with your favourite denim and is another easy way to create a smart casual look.
Skinny, straight or loose leg, whatever you choose, experiment with what you have in your wardrobe and see what works for you.
Using the denim as a base colour for this look, colour match with a blue stripe sweatshirt and navy desert boots. Desert boots are a bit smarter than a pair of trainers and the brushed leather add a bit of texture.
Try These Jeans:
[show_boutique_widget id="824387″]