 Tom Ford Fucking Fabulous – yes, this is a real thing!
Tom Ford is releasing a limited edition fragrance with the catchy name of "Fucking Fabulous".
Debuting at his SS18 runway show on September 6th, the scent will be exclusively available from the Tom Ford Boutique on Sloane Street from September 7th.
Tom Ford Fucking Fabulous – How Does It Smell?
With key notes of almond bitter oil; tonka resinoid; orris accord; cashmeran; leather accord; and clary sage oil; the fragrance promises to be a thing of pure excess.
First Impressions
With a couple of squirts on the wrist, you're instantly hit by the sweetness of the tonka resinoid. It's pretty powerful!
After it settles, the leather notes come through before mellowing out on the sage oil.
It's a potent scent that will appeal to men and women who like sweet fragrances that leave a lasting impression.
But much like the martinis that compliment this fragrance (I'm selling a lifestyle here), a little really does go along way.
How Long Does It Last?
After trying the fragrance for the first time, I went out to meet friends for dinner. At the point of writing this (14 hours later), I can still smell it on my skin and on my shirt.
Like the other Tom Ford Private Blend fragrances, they really do last.
Living the "Fucking Fabulous" Lifestyle
Previous fragrance launches like Oud Minerale, Soleil Blanc and Neroli Portofino conjure up luxurious weekend getaways on a private yacht; while Fucking Fabulous drops the pretence, moors the yacht and heads straight to the martini bar. Now we're talking!
With a fucking fabulous price tag to match (prices start at £205 for a 50ml EDP), surely it includes the yacht… or at least the first round of martinis!?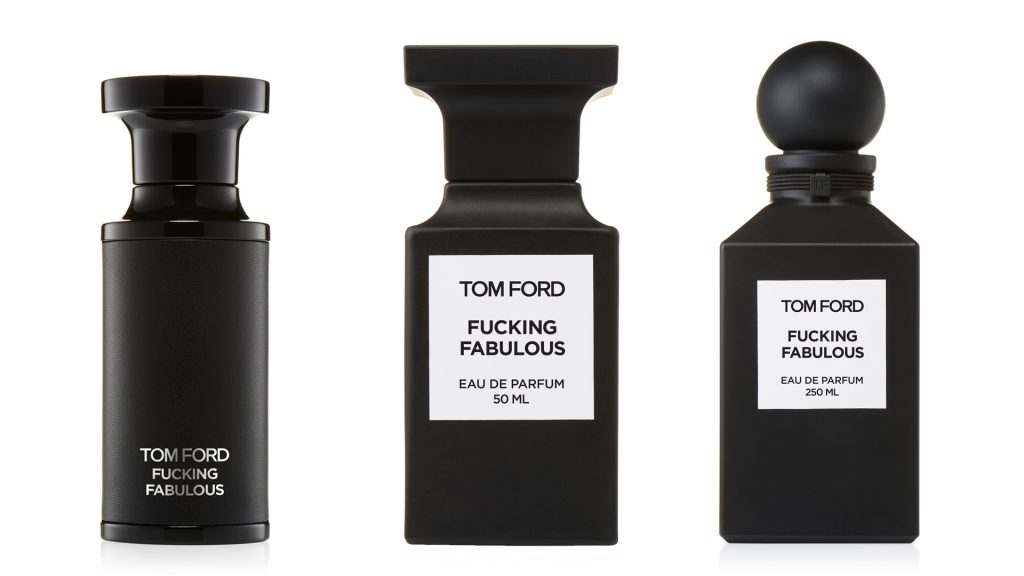 Tom Ford Fucking Fabulous EDP 48ml (pre-filled luxe atomizer) – rrp: £330.00
Tom Ford Fucking Fabulous EDP 50ml- rrp: £205.00
Tom Ford Fucking Fabulous EDP 250ml – rrp: £485.00
The limited edition fragrance is debuting at Mr Ford's SS18 runway show in New York on September 6th, and will be exclusively available the next day on Thursday 7th September in the Tom Ford boutique, Sloane St.