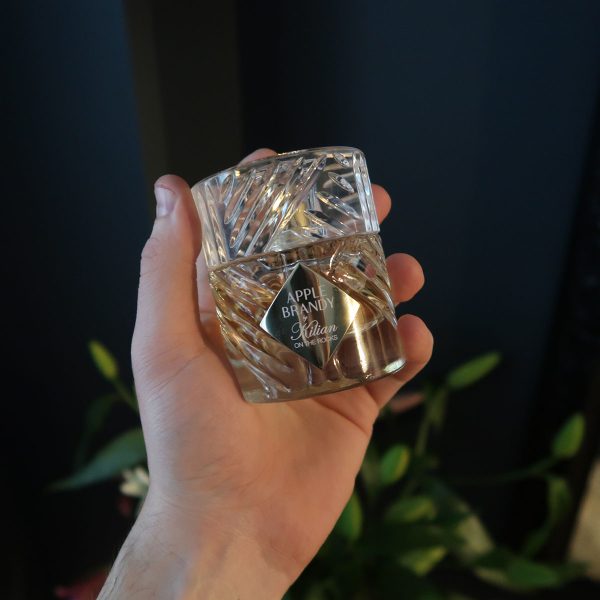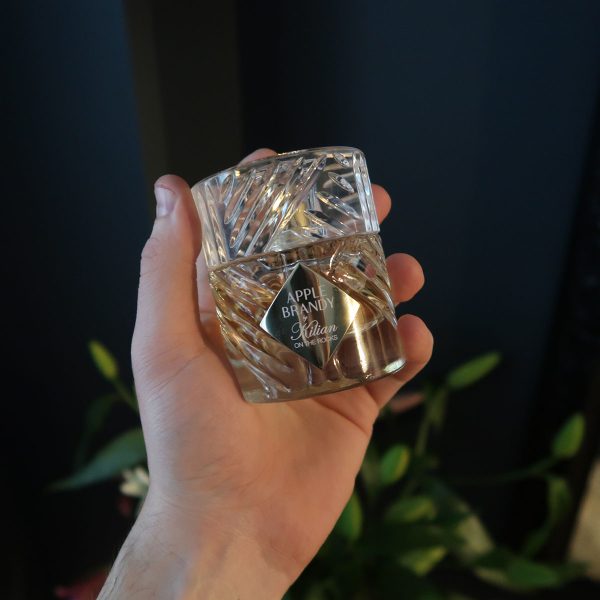 Kilian Apple Brandy
"Inspired by the citiy of New York, KILIAN PARIS introduces its new addition to the Liquors olfactive family: Apple Brandy on the Rocks, an olfactive soundtrack to nightlife's liberation to come."
MFH says
When I was 21, I had a mild obsession with a cocktail called an Appletini. Essentially, it was vodka, apple liqueur, apple juice and a squeeze of lemon. Sweet and boozy, this candied martini would give the energy and buzz that I craved on a night out.
Fast forward 15 years and I've ditched the sugar-crash-cocktail, but I am wearing the fragrance equivalent.
Kilian Apple Brandy is a vibrant and fresh fragrance that has been dipped into a rather boozy bath. The apple note gives it bight whilst rum, brandy and vanilla give it a sweet roundness.
I really enjoy this scent, especially for an evening out.
---
If you like Kilian Single Malt, chances are you'll like this one.
Kilian Apple Brandy Notes
Bergamot, Apple Brandy and Cardamon
What They Say
Apple Brandy was first conceived with perfumer Sidonie Lancesseur for the opening of KILIAN PARIS's New York flagship eight years ago. The fragrance returns, featuring the original apple brandy core but, this time, with an added uplift—KILIAN PARIS's signature "on the rocks" accord blended into the opening for an ice-cold liquored delight expressing a uniquely KILIAN PARIS character. A blend of bergamot, apple brandy and cardamon, the accord cools down the original, adding excitement and modernity.
This fresh opening of Apple Brandy on the Rocks unfolds into the perfume's core personality: a distinctive apple brandy accord, in which a crisp fruity blend harmonizes with brandy—recreated using notes of rum for the liquor aspect, moss and vanilla. Upon a core structure of cedarwood and ambroxan, the scent carries sophistication into the night. It captures the constant reincarnation and incontestable elegance of the 'Big Apple'—most especially that of its legendary nightlife.