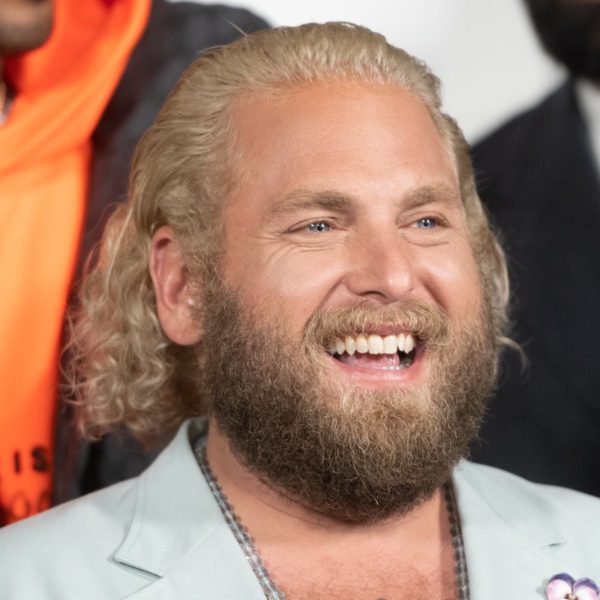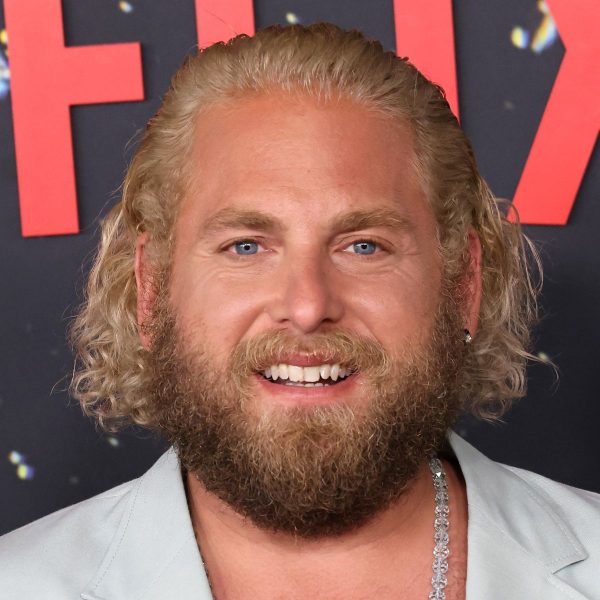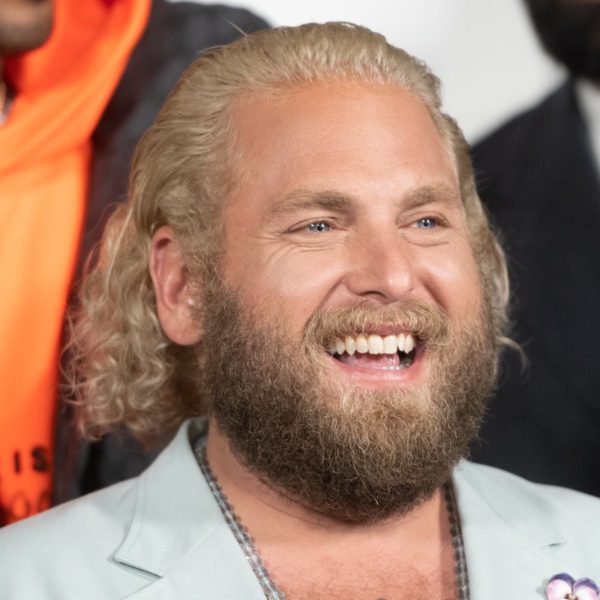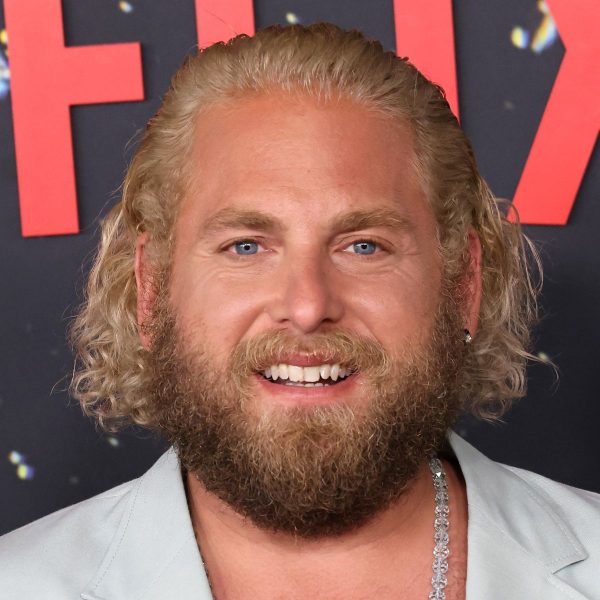 Jonah Hill: Slicked Back Bleached Blonde Hair
Actor Jonah Hill's slicked back bleached blonde hair complete with a full, brown beard is his best look yet.
Why? MFH loves that the Californian star manages to look surfer dude cool with a red carpet edge. It could have gone so wrong, but it looks so right.
MFH says
Jonah Hill's slicked back bleached blonde hair complete with a full, brown beard is a look he's been sporting for a couple of years now.
He's treading a path that many a chap has walked before, because working the bleached blonde look seems to have irresistible allure to most blokes. A rite of passage, if you will.
Everyone from David Beckham to Beibs, to Zac Efron – even Jonah's Superbad co-star, Seth Rogen, have strolled down Route Platinum. And that's just off the top of MFH's head. Pun intended.
In fact, Jonah admitted once that he'd also even rocked a bleached buzz cut look at school because he wanted to resemble his idol, Eminem.
During his time riding the platinum wave as an adult, Jonah's hair has been everything from medium length to cropped – and having it bleached also meant he could play with going neon pink for a short time a couple of years ago.
But this blonde colour makes the actor's sunkissed complexion look healthy and youthful. And that's a benefit worth every bit of hassle getting your regrowth attended to every month…
Jonah Hill's bleached blonde hair will need to be done by a professional – don't be tempted to recreate this at home.
If you want to give it a go, be aware that you'll need to get your regrowth done every 3-4 weeks so your pockets will need to be pretty deep.
As Jonah's hair is really curly, his stylist will probably have put in some hidden layers to take the weight out of it so it doesn't grow outwards.
So it's worth talking to yours about how they can cut it to stop that 'mushroom' factor.
Jonah Hill's slicked back bleached blonde hair hairstyle can be relatively wash'n'go, it also needs some TLC to stop it going frizzy and fluffy.
Ideally try to only wash it twice a week. And when you do, use a natural, nourishing shampoo and conditioner.
Once a week use a purple or silver shampoo and conditioner to neutralise any yellow tones in your hair.
Don't towel dry your hair roughly – gently squeeze the moisture out.
Even better, wrap it in an old cotton T-shirt to soak up the moisture in the most gentle way possible.
Then apply a curl defining cream and leave hair to air dry.
Or, if you want to use a hairdryer, gently scrunch some shape into the curls at the bottom of your hair as you dry it.
To slick back the front and sides like Jonah, you'll need a gel, wax or pomade – whatever your preference.
Start off with a small, 20p sized amount, rub it together in your palms before applying to to the front of your hair and pushing it back with your fingers.
You can apply more product if needed and finish off with hairspray.