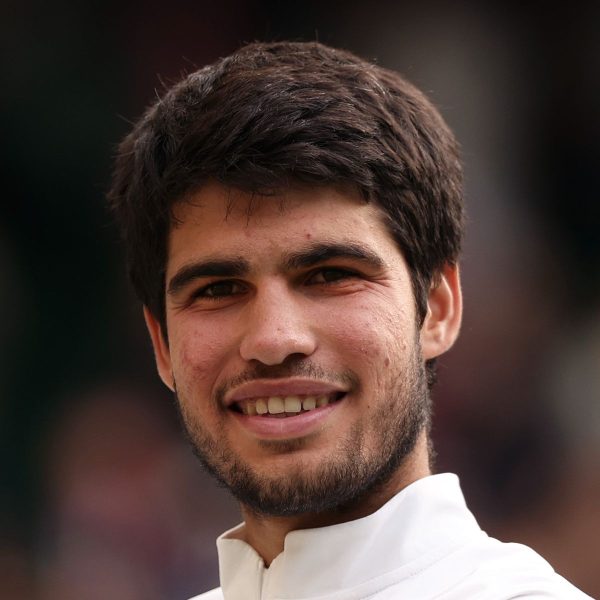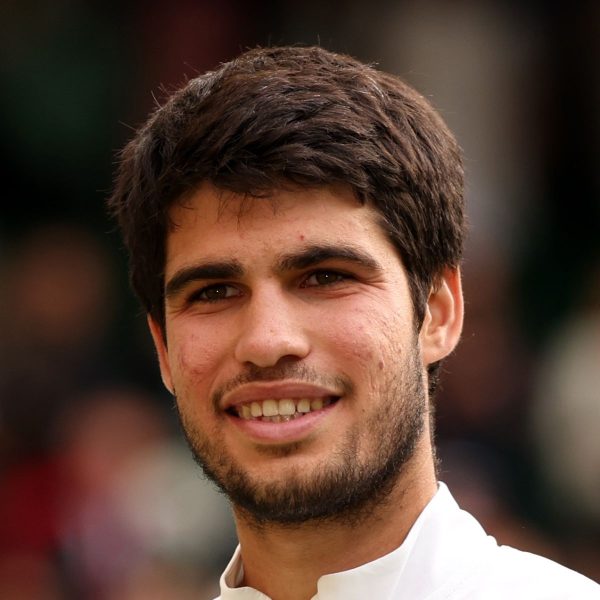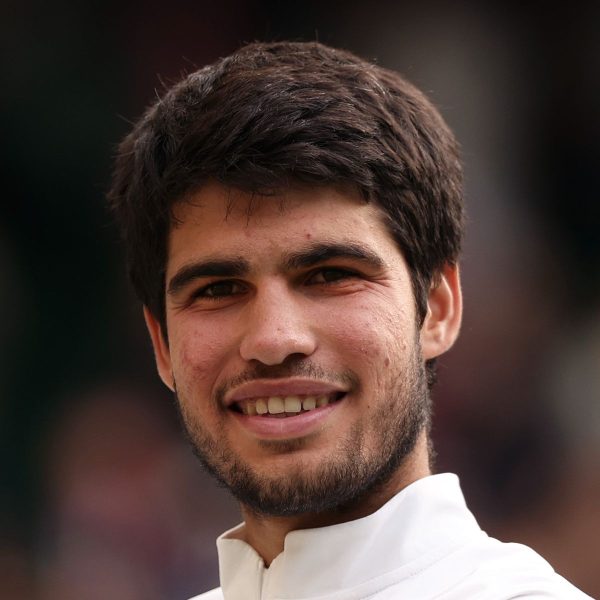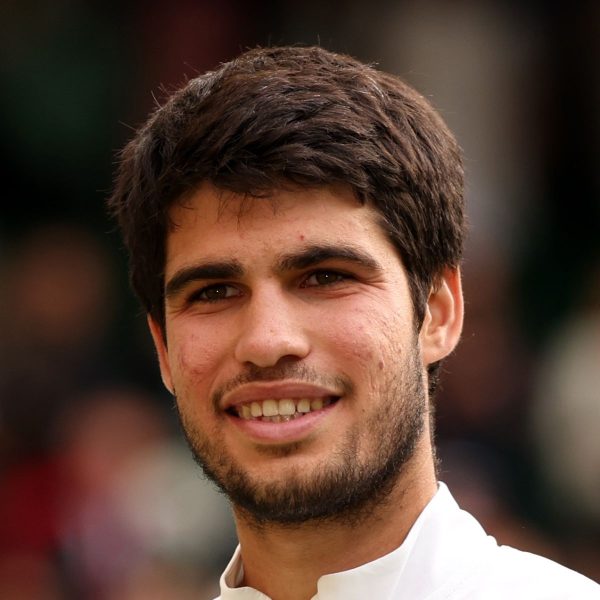 MFH says
The 20-year-old is the new king of Wimbledon – Carlos Alcaraz's thick, heavily textured hair has also caught people's attention.
Mainly because it's so incredibly thick, yet it looked as unruffled and unsweaty as if he'd just taken a casual stroll in the park, instead of won the men's singles at Wimbledon after five gruelling sets.
Carlos is usually seen sporting a precise buzz cut, but it looks like he was way too busy training to beat Novak Djokovic than spend time in a barbershop.
And while MFH thinks this hairstyle shows off how incredibly thick and healthy his hair is, something a little longer and softer – like a quiff – would be more flattering.
But MFH is sure Carlos is too busy admiring his Wimbledon trophy ATM to be fretting about his fringe…
Carlos Alcaraz's thick, heavily textured hair is a grown out buzz cut that is all about the layering.
Talk to your barber/stylist about how to get Carlos' look – because they'll need to adapt it to suit your hair thickness and your face shape.
On finer hair, the style would look better with a soft, choppy, textured fringe.
The hair at the back and sides is skillfully tapered to blend in with all the layering on the top of the head.
Carlos Alcaraz's thick, heavily textured hair is fairly low-maintenance style if your hair is as thick as his.
If your hair is finer then use a volumising mousse or texture volume spray on damp hair.
Ruffle the hair as it dries naturally – or you can use a hairdryer on medium heat.
When it's dry, you can add a bit more movement and texture to the hair by using a small amount of matt clay.