 Easy and quick to make, it can be made in a batch and stored for parties or given as a festive gift.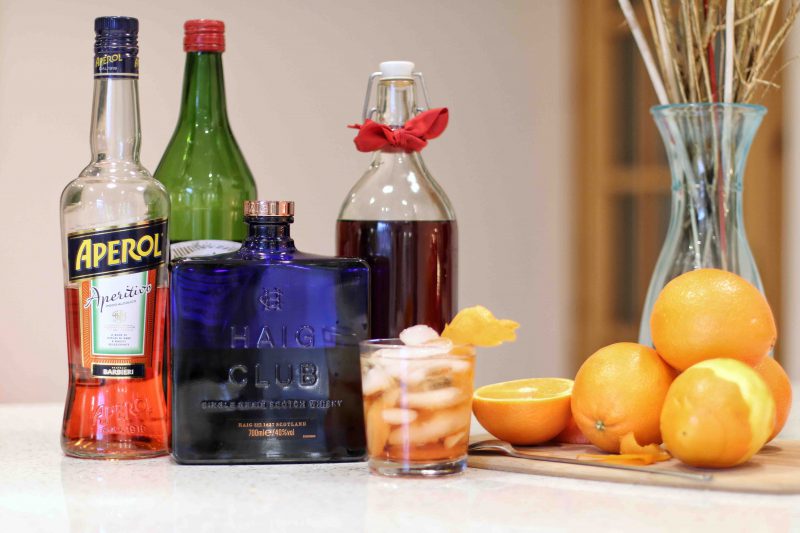 The negroni was invented in Florence in 1919, after Count Negroni asked for a slug of gin in his Americano (vermouth, campari, soda) in place of the soda. This new formulation gave birth to the negroni – a drink that was quickly adopted by Italians as a pre-dinner cocktail, or a palate-cleanser for afterwards.
100 years on, the drink has been seldom tampered with but has seen a resurgance in hipster pubs and cocktail bars alike. In this recipe, however, Haig Club whisky has been brought in to replace the gin; and a sweeter alternative of Aperol has been used instead of Campari.
This cocktail can also be made in batch, making it the perfect drink to store in your fridge for unexpected guests or an evening of relaxation.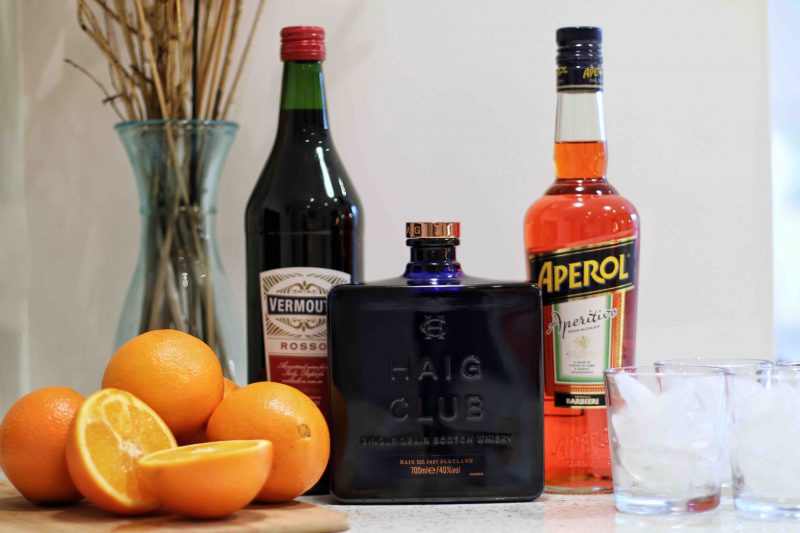 Whisky negroni ingredients
Barware
Tumbler/Rock glass
Bar spoon
Measure
Peeler or knife
Chopping board
Method
Combine all ingredients with ice in a tumbler and stir until well chilled.
Garnish with a twist of orange peel.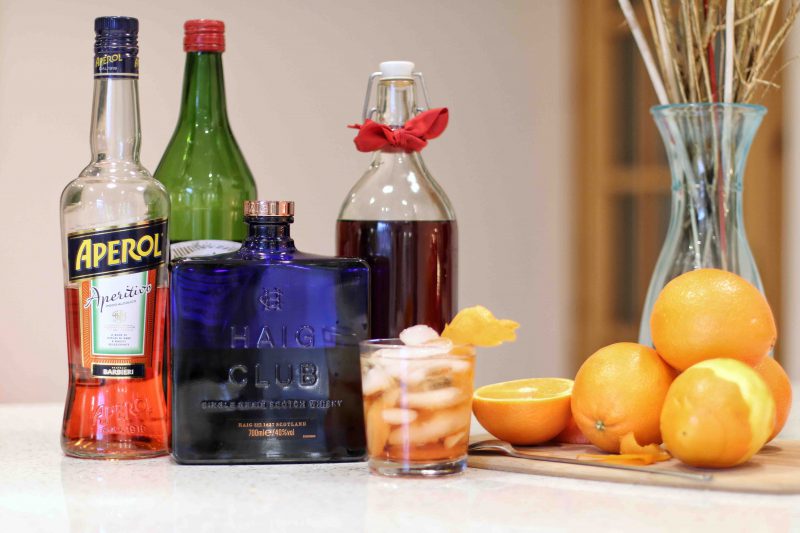 To make a batch of whisky negroni
Measure equal measures of the spirits into a resealable bottle.
Seal and shake.
Keep refrigerated.
Serve over ice with orange peel.