 Haig Club whisky's launch was most definitely the hottest (and best tasting) ticket in town, and I was there to help them celebrate in style.
Taking residency in Wellington Arch, London, Haig Club created a weeklong pop-up club to celebrate the launch of their brand new whisky, developed in partnership with David Beckham (yes, really!) and Simon Fuller.
With only 200 people being invited to the space over the week, I was lucky enough to be a guest on Thursday evening.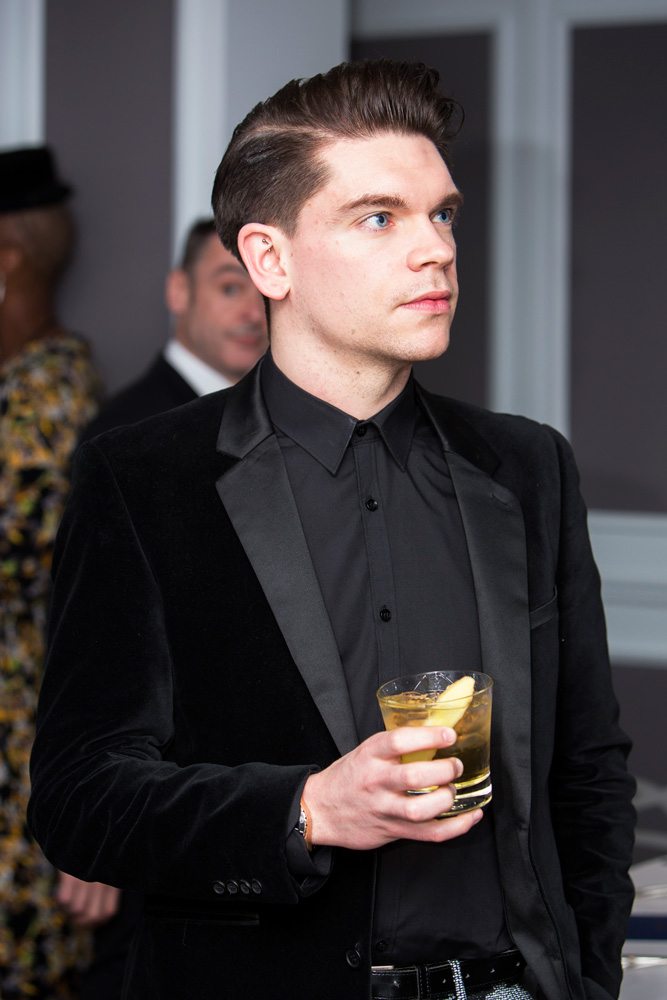 Being chauffeur driven in a Mercedes-Benz S-Class, my driver (Mike – total hoot and has driven some pretty big names!) informed me that he'd been instructed not to tell me where we were going. It was a secret and I'd soon see.
With Smooth FM blasting the Eagles' Hotel California, we journeyed past Buckingham Palace and along Constitution Hill. With a faint blue glimmer in the distance, it all became clear. Wellington Arch was the setting for the pop-up; drenched in blue light with a gold top, the perfect nod to the Haig Club bottle.
On entering the building, I was met with the sweet scent of the blue hydrangeas decorating the space. The inside had been transformed into a modern interpretation of the British private clubs featured in the original Haig "clubman series" adverts of the 1920s. With an outdoor space overlooking Constitution Hill, an intimate dining room for 25 guests and a hidden whisky snug, my evening was a four hour experience of pure luxury.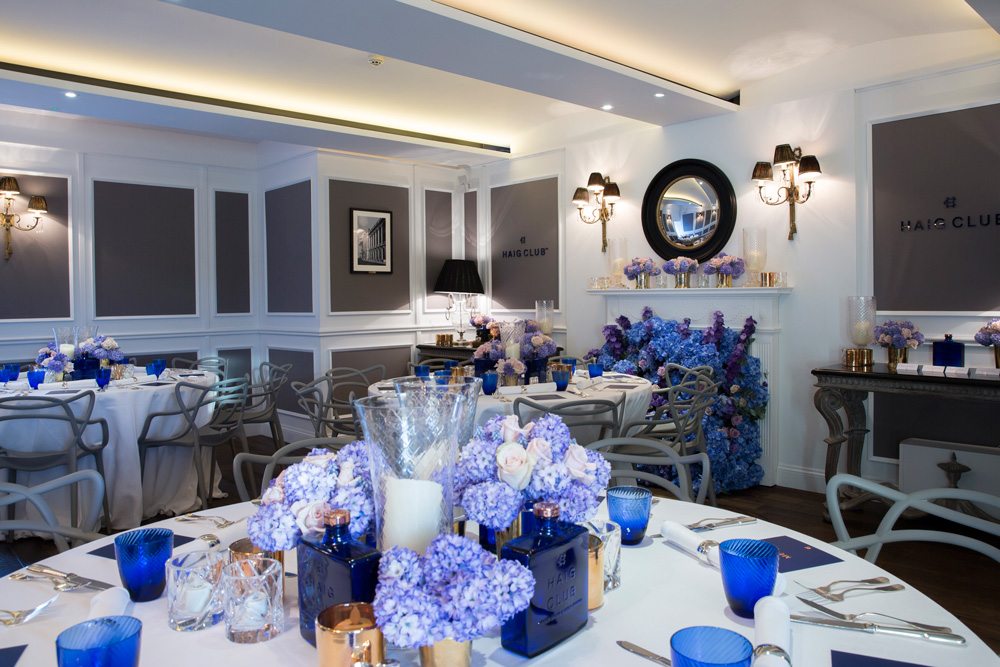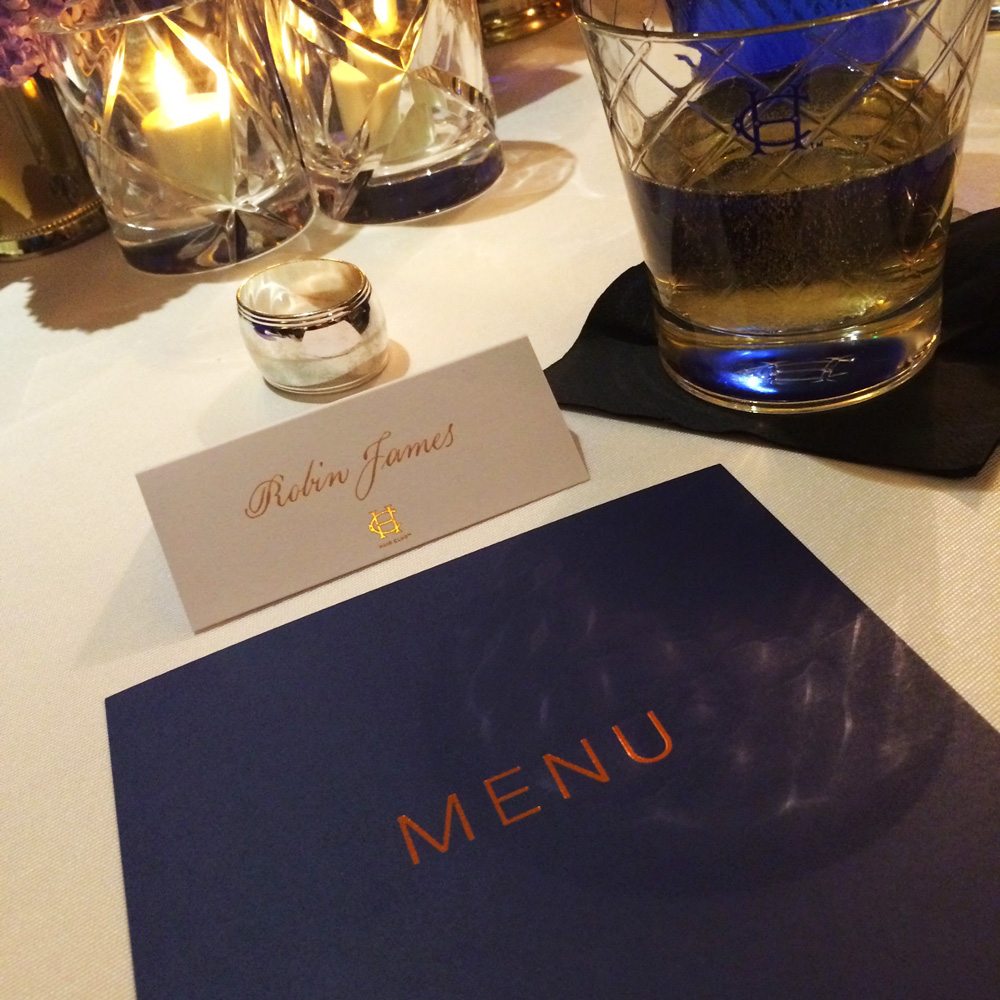 After a Haig Club cocktail (my first of many on the night) on the balcony, we were taken inside and presented with a four course tasting menu. Perfectly crafted by Mike Robinson of the Michelin starred Harwood Arms, the menu was designed to compliment our Haig Club cocktails.
My absolute favourite course was the third; fallow doe with baked celeriac, burnt pear and pickled walnut, served with a Haig Club Shrub – Haig Club, citrus shrub, spiced pear and truffle. So rich and super gorgeous. Pure decadence on a plate and in a glass.

Haig Club Sherbet Scotch
Peat Smoked Salmon
Pressed Wild Rabbit and Haig Club High Tea
Fallow Doe and Haig Club Shrub
Rosemary Tart and Haig Club Clear Colada
As if the perfectly crafted menu wasn't enough, we went on to enjoy a cocktail making session (an Old Fashioned and Haig Club mojito) and a tasting of the four stages of the Haig Club creation process.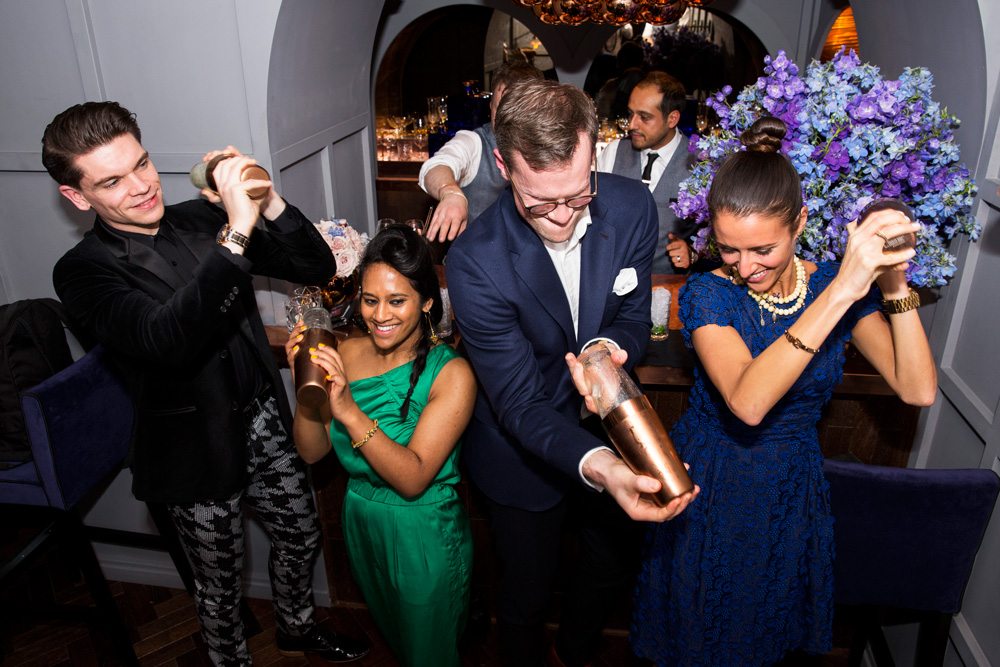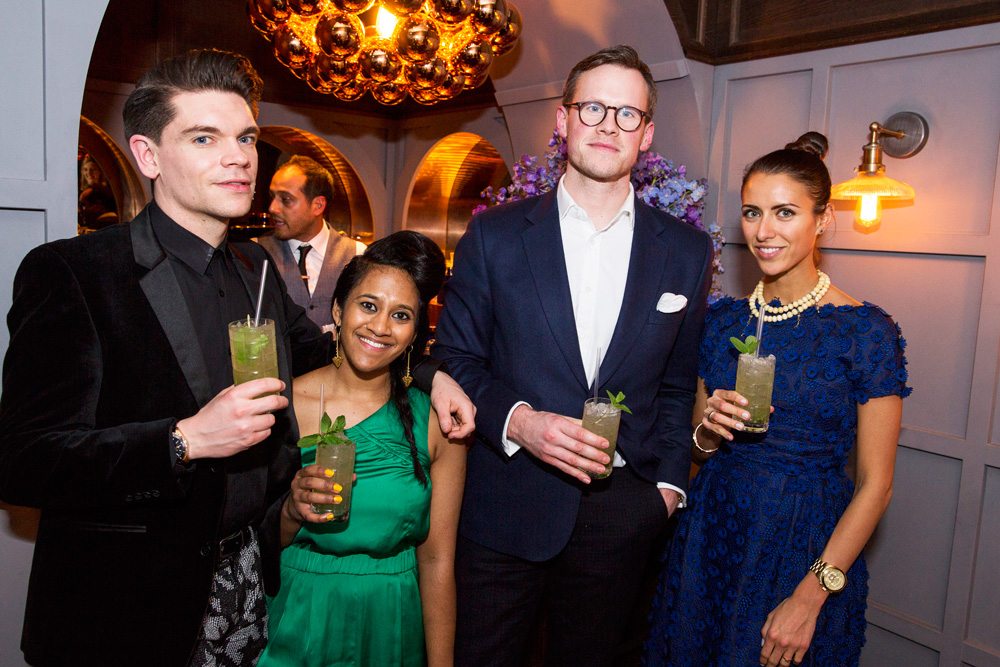 I was so blown away by the evening. A fantastic group of people, a beautiful event space, a gorgeous whisky, the perfect menu, a bottle signed by David Beckham… and a driver to take me home at 11pm and listen to my whisky fortified chat about my totally perfect evening.