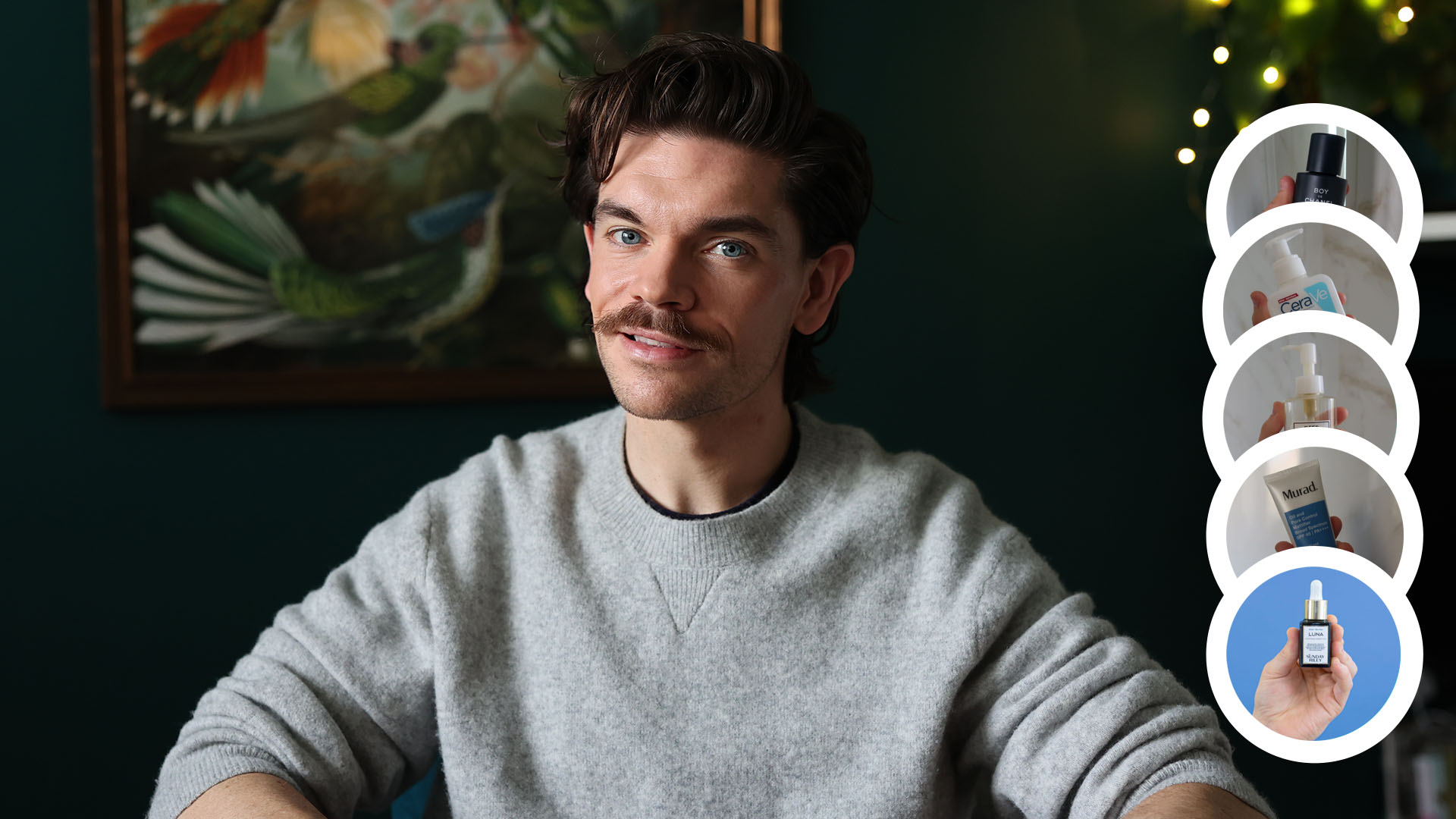 The CeraVe SA Smoothing Cleanser helps alleviate rough and bumpy skin texture, leaving skin feeling smoother. The Salicylic Acid in the formula gently exfoliates the skin, without compromising the skin's natural barrier. Developed with dermatologists, this daily foaming cleanser helps protect the skin's natural barrier with three essential ceramides and hydrates the skin with Hyaluronic Acid.
A budget-friendly cleanser, this is perfect for helping to get rid of and prevent spots.
I've really enjoyed using this wash on my body in the shower. It's helped to clear up breakouts on my back and legs caused by sweat at the gym.
DHC's bestselling, cult-classic Deep Cleansing Oil is truly one of a kind. The original Japanese first step oil cleanser melts away makeup and dissolves impurities, leaving your skin clean, soft and radiant. Its silky feel and delicate, natural rosemary aroma make washing your face feel like a luxurious spa experience.
One of my favourite skincare products to use in the evening. DHC Cleansing Oil is the first step in my double cleansing evening routine.
I use one pump across my dry skin to dissolve all SPF and impurities. I then move onto a light cleanser to fully remove it. A really great product and one I always recommend!
The Murad Oil And Pore Control Mattifier Broad Spectrum SPF 45 is an oil-free, lightweight SPF moisturiser that instantly minimises the appearance of pores by 54%* and delivers 10 hours of oil, shine and pore control. Oil-trapping microspheres mattify, smooth and blur imperfections. Avocado and African yellow wood bark extracts visibly reduce pore size and excess oil over time as hydrators prevent dryness.
This is one of my favourite moisturisers. Light and easily absorbed, it keeps my skin hydrated and protected without any white cast or greasy shine.
Great for guys with slightly oiler skin.
Men's skin can sometimes be oily and subject to shine and imperfections. It is also weakened on a regular basis by either all-over shaving or beard shaping. That's why CHANEL Research has specially created Boy De Chanel Anti-Shine Toning Solution, to meet the needs of men's skin.
Use after cleansing and before you go on to use a serum and moisturiser.
As someone with an oily t-zone (forehead and down my nose), the lotion mattified my skin and reduced the look of pores. It leaves my skin feeling refreshed and hydrated and does not tighten it.
It's pricy, but it's great. If you like Boy De Chanel products, you also need to try the Fortifying Gel Moisturiser.
Sunday Riley's Luna Sleeping Night Oil corrects and anti-ages; tackling all-too-common issues such as eczema, psoriasis, dermatitis, rosacea and acne while counteracting the ravages wrought by oxidative stress.
I adore Sunday Riley Luna. A couple of drops onto the forehead, cheeks and down onto the neck – lightly pressing as I go.
I have tried this as my only nighttime treatment (without a follow up cream or gel) and it's been an absolute dream. Fine lines (especially crow's feet) are less visible and my skin is noticeably brighter.
This is the perfect option for guys who are new to retinol products. It's light and it's highly effective. Highly recommended!