I often get asked what the best products are to help make your hair look thick. Not all of us are blessed with a full head of hair, so it can be tricky. At Man For Himself we have tried numerous hair products, and I think, to create thicker-looking hair, you need to start with a great shampoo or conditioner.
Just remember, these are temporary fixes but they can certainly help maintain a healthy scalp which is really important for hair growth. None of these are DHT-blocking either, so if you are experiencing some obvious hair loss, you want to look for a more long-term solution.
I've tried all of these and so read to on to find out why I recommend trying them.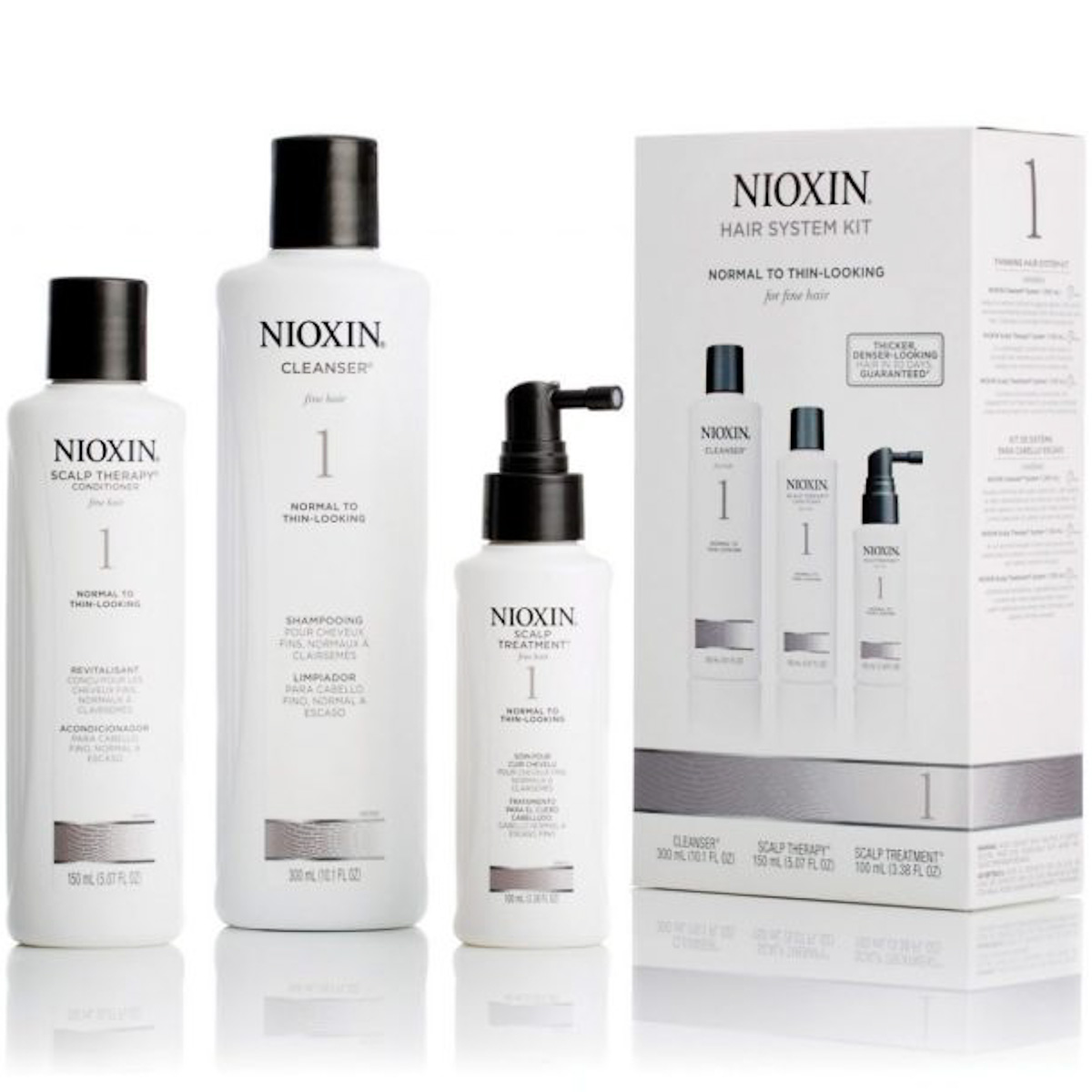 Nioxin System 1 & 2
I have spoken about Nioxin so much over the last few years. I am huge admirer of their products and they work really well with my hair.
As a brand, they are all about maintaining a healthy scalp. Their shampoos and conditioners deeply cleanse the scalp to provide the optimum condition for hair to grow. You are likely to experience some tingling, which is the stimulation of the blood to the follicles and in turn helps kick the hair into the first growth stage.
I normally use System 1, and on a regular occurrence. System 1 works really well for those of you with fine to fly-away hair, like me, and have just started to notice a slight thinning. Combined, the shampoo and conditioner prevent any blockage at the follicles, from product build-up, and they also strengthen the hair and prevent any breakage. System 2 is for those of you with more progressive thinning.
Using alongside their other products, or even on their own, you will definitely notice a difference in your hair.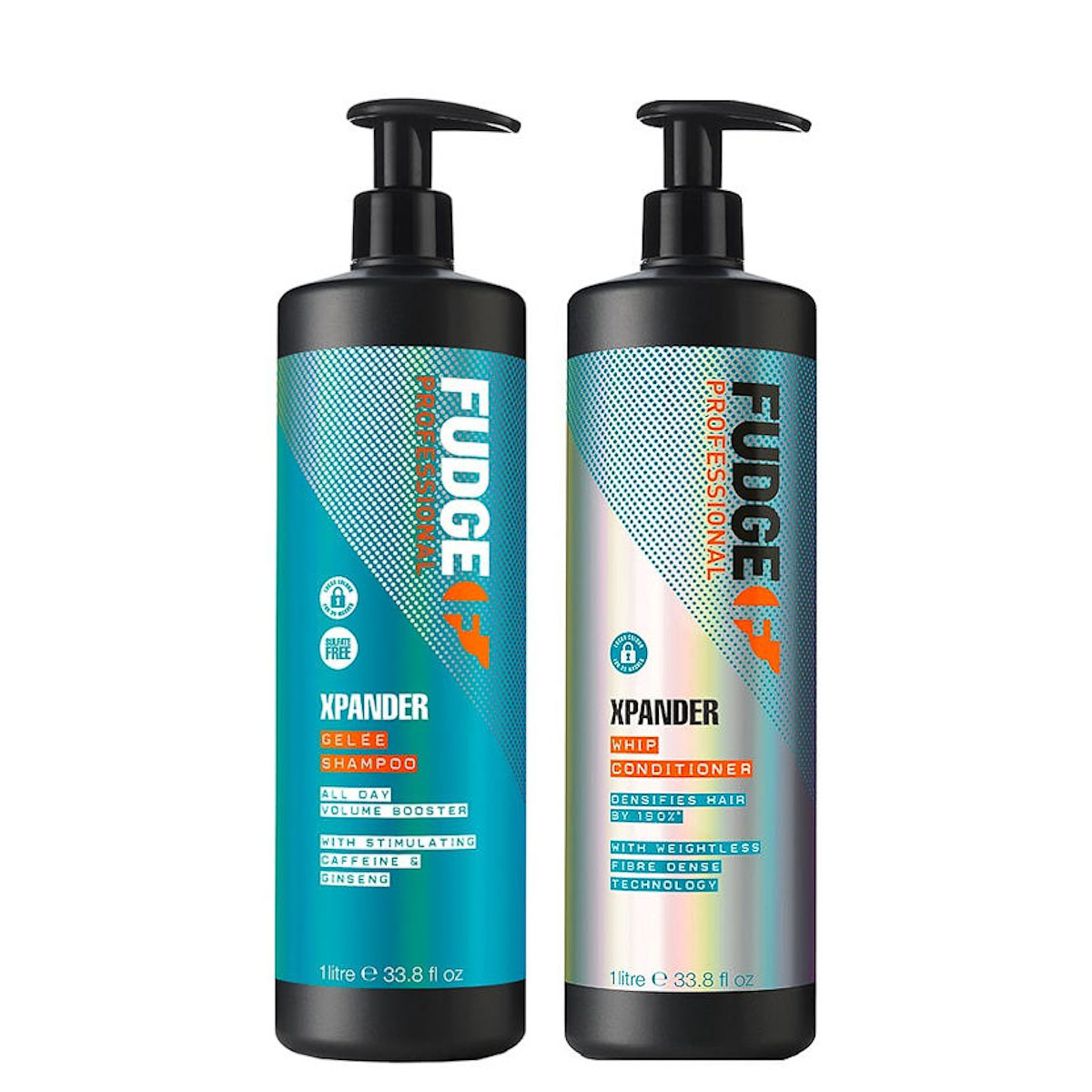 Fudge Xpander
One of the least expensive brands that I have tried over the last few years, is Fudge.
I'm always wary of using inexpensive brands when it comes to shampoos and conditioners. This is simply because I have had a lot of experience of them stripping my hair and feeling very straw-like. That doesn't happen with these from Fudge.
I always come back to these products, and the Xpander series is great. After using the shampoo and conditioner together, my hair feels plump, has weightless volume, and gives you a good level of aesthetically pleasing, visual, thickness. I'm not sure this will help you in the long term, but it's definitely a perfect quick fix and for a really good price.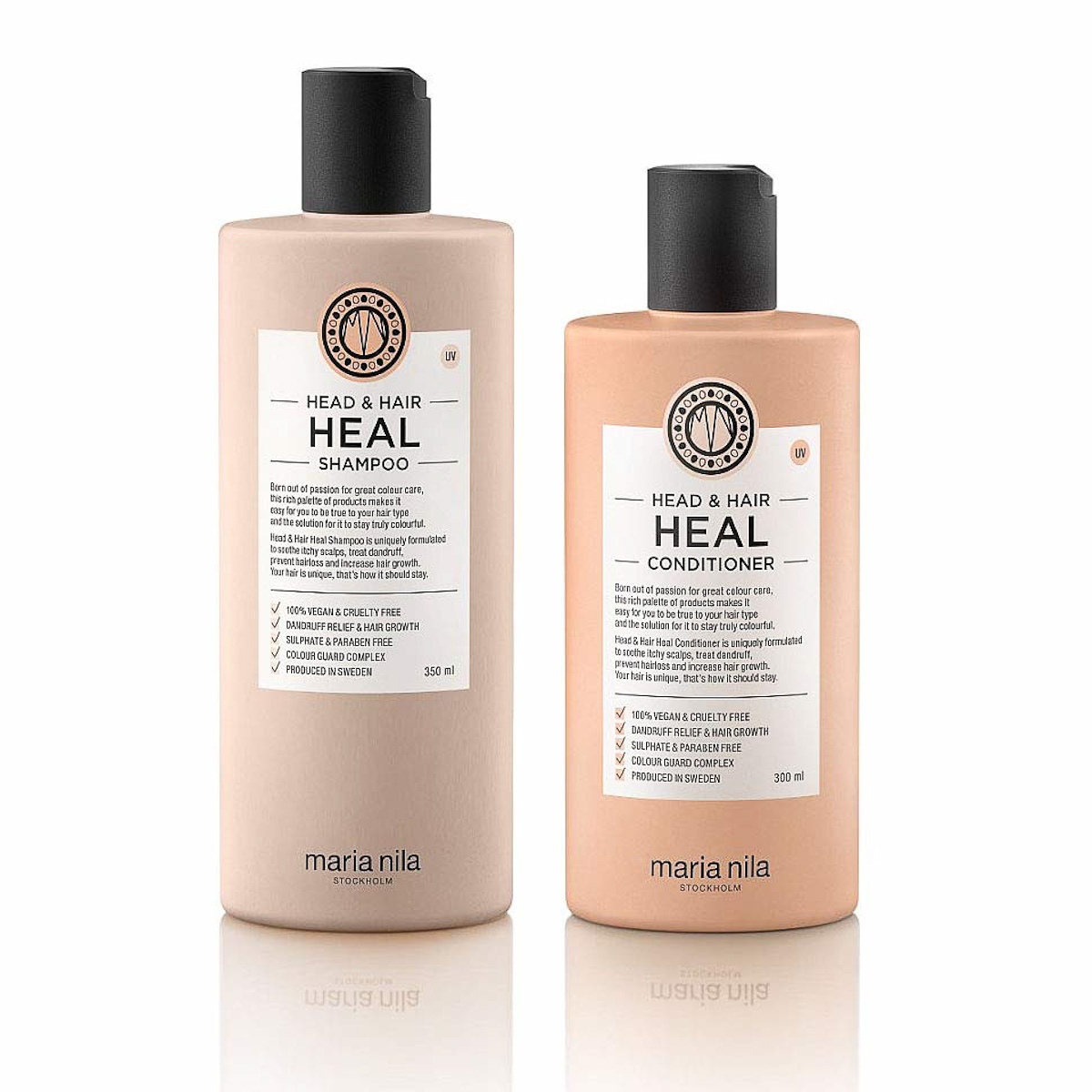 Maria Nila Heal
Maria Nila is a relatively new brand to me, and I have been testing them out for the last 3 months.
If you don't know about them, they are from Stockholm and all their products are paraben, cruelty and sulphate free. So none of that nasty stuff that leaves a plastic-based sheen on the hair. (Trust me, those plastic-based products are not good for your hair!)
These Heal shampoo and conditioners provide that instant gratification of your hair feeling and looking thicker. I tend to always use a pre-styling/styling product in my hair to help increase the look of thickness, but you could get away with not using any after washing your hair with these.
For those of you who suffer from dandruff, these could work wonders for you. Plus, these products smell great.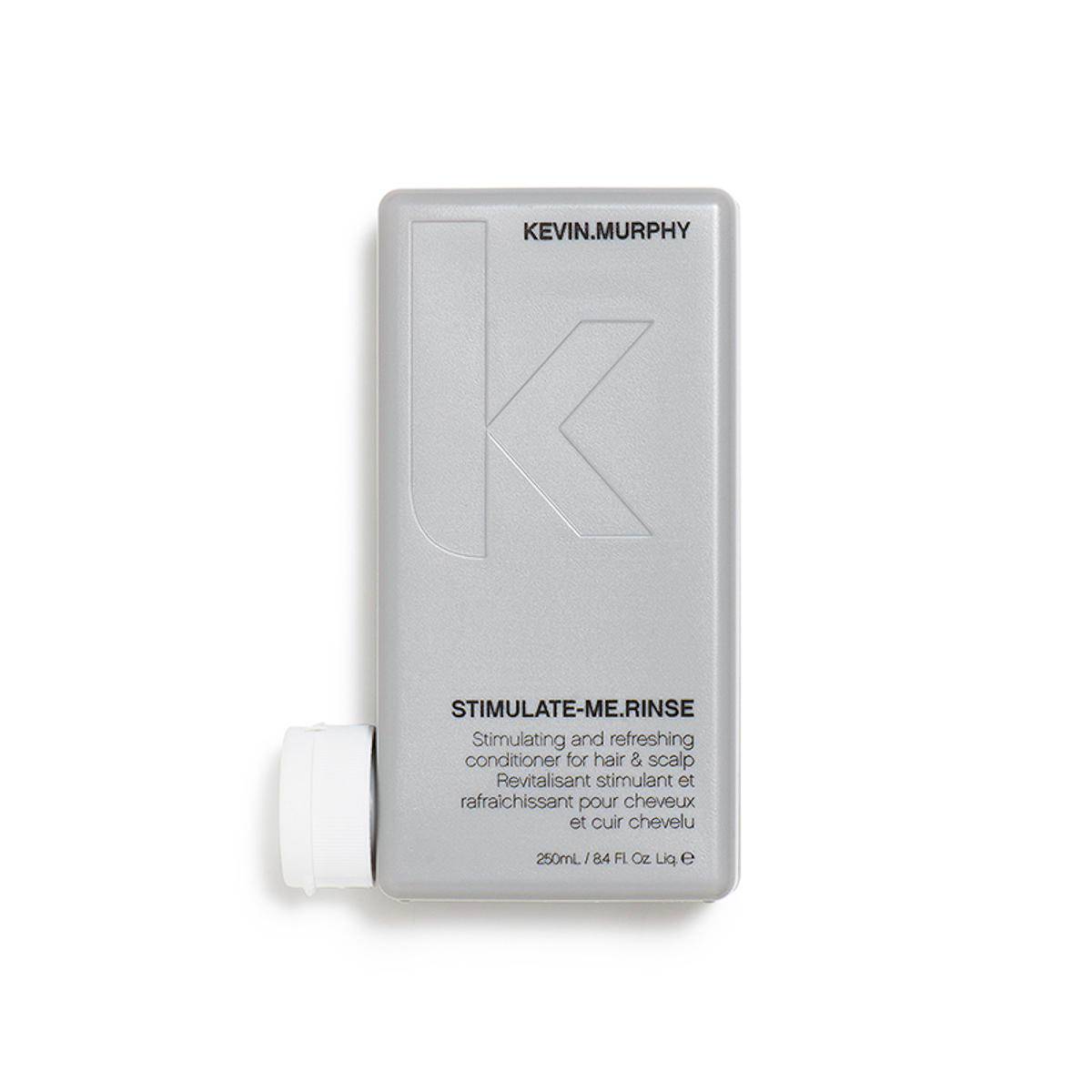 Kevin Murphy Stimulate Me
If you know me well, you know I love Kevin Murphy products and I have reviewed a lot of them on my YouTube channel, as well as on the website.
The Stimulate Me shampoo and conditioner are more everyday products. I don't wash my hair every day, but you would use these as your regular hair cleansing products. And I can highly recommend using these.
Again, these are all about activating the follicles; getting blood and oxygen into the scalp, and taking the hair from the resting phase into the growth phase.
With the minty scent of the shampoo, your scalp will feel tingly and totally refreshed. And the conditioner is light enough that it leaves your hair soft and smooth, but it doesn't weigh the hair down. Exactly what you want.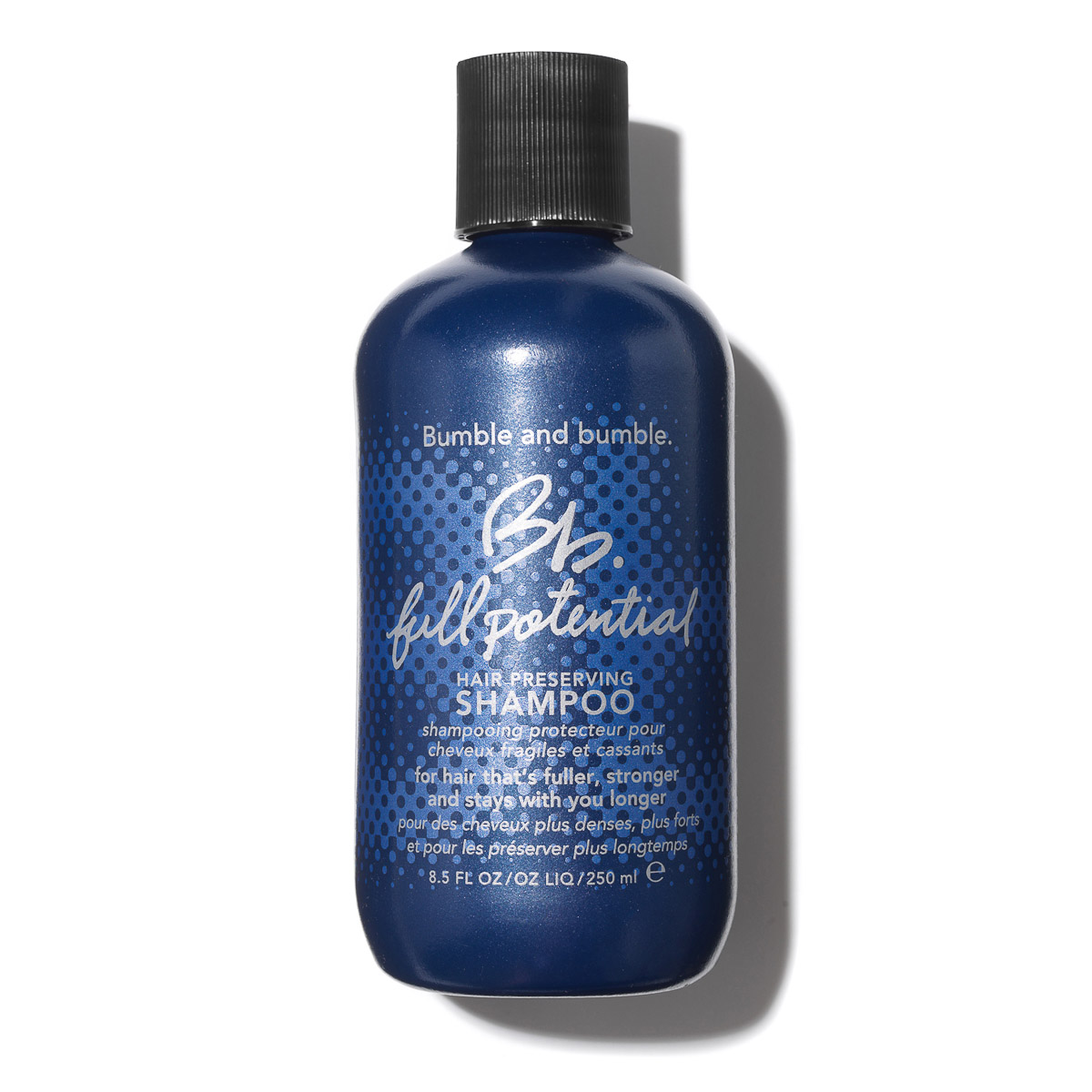 Bumble and bumble Full Potential
Another brand that I love and use a lot, is Bumble and bumble. Their Full Potential range is all about preserving the hair that you have – hallelujah!
Their products are also sulphate, paraben and cruelty-free, so you know you aren't putting anything unnecessary into the hair.
Like the other products on this list, these are not DHT-blocking hair loss shampoos and conditioners. These are ideal for creating the perfect environment for your hair to grow. Bumble and bumble have created their own Hair Preserve Blend™ technology which helps prevent hair breakage, whilst also removing any build-up of product on the scalp.
Use the Full Potential shampoo and conditioner together for maximum effect.