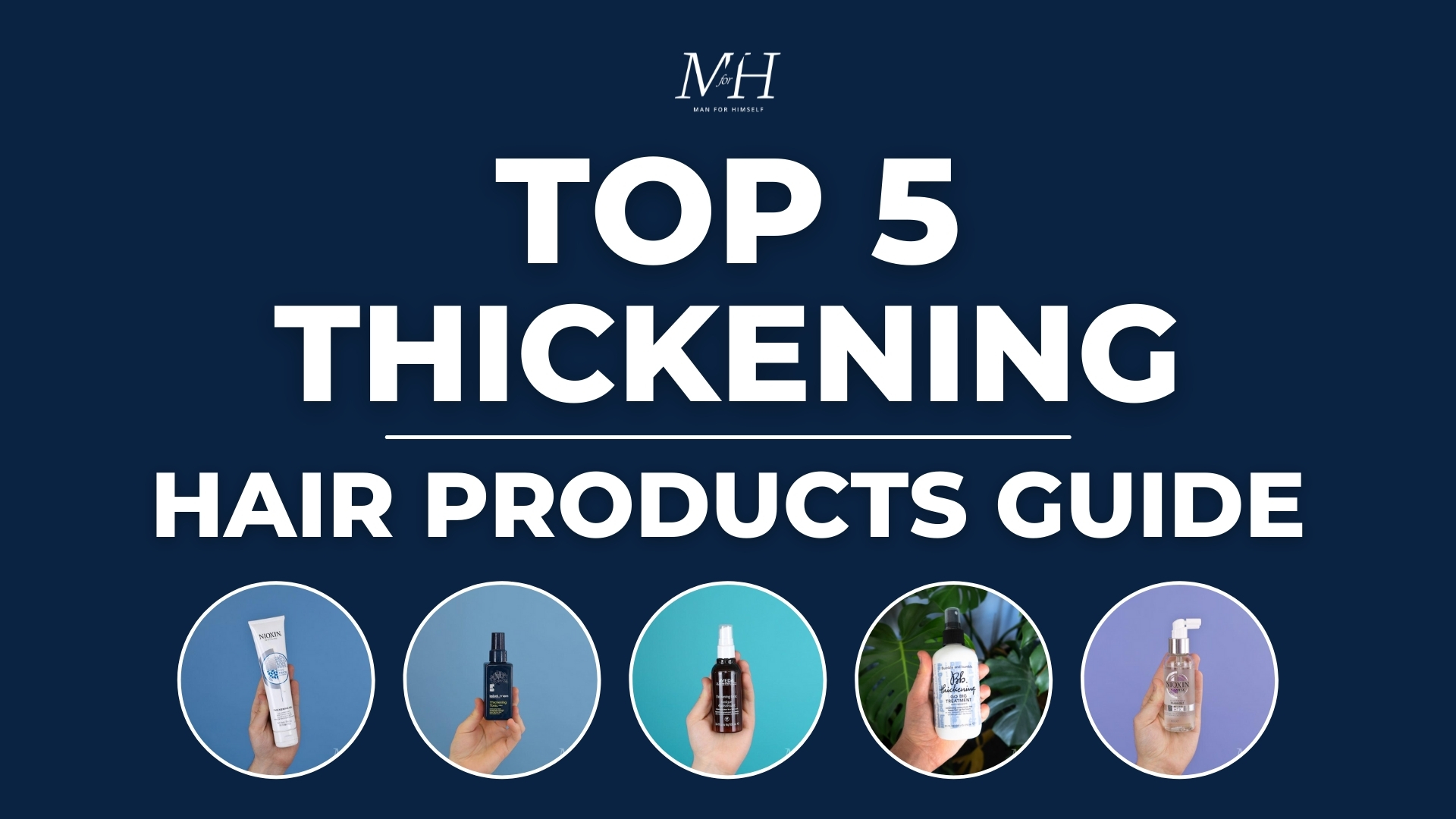 Top 5 Thickening Products
It's part four of Man For Himself's Hair Products Guide series and we're ready to dive deeper into the world of pre-stylers.
This time, we're talking about thickening products – products that are terribly underrated but can make hair that's on the thinner (or fine) side appear fuller. They're not just made for that purpose though, they also give your hair a good foundation when you layer on more styling products.
It must be said that while thickening products make your hair seem thicker, these results are only temporary. It's an instant, short-term fix that offers a quick boost and washes off. If you're looking for a permanent solution, then consulting a specialist might be your best option.
But for those that need the instant gratification from having better, fuller hair, we got you covered. Here are five thickening products that have our stamp of approval: