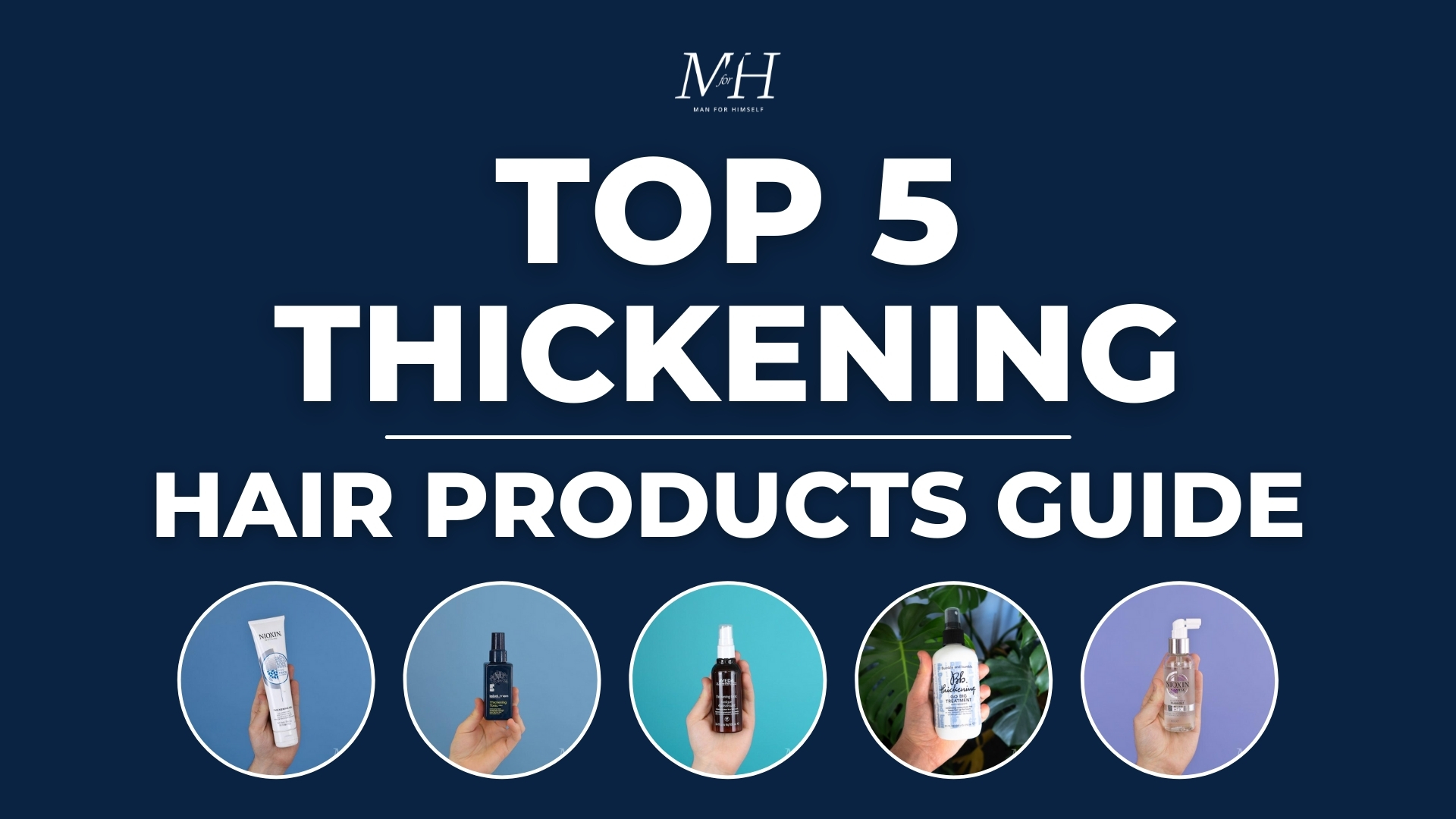 Top 5 Thickening Products
It's part four of Man For Himself's Hair Products Guide series and we're ready to dive deeper into the world of pre-stylers.
This time, we're talking about thickening products – products that are terribly underrated but can make hair that's on the thinner (or fine) side appear fuller. They're not just made for that purpose though, they also give your hair a good foundation when you layer on more styling products.
It must be said that while thickening products make your hair seem thicker, these results are only temporary. It's an instant, short-term fix that offers a quick boost and washes off. If you're looking for a permanent solution, then consulting a specialist might be your best option.
But for those that need the instant gratification from having better, fuller hair, we got you covered. Here are five thickening products that have our stamp of approval: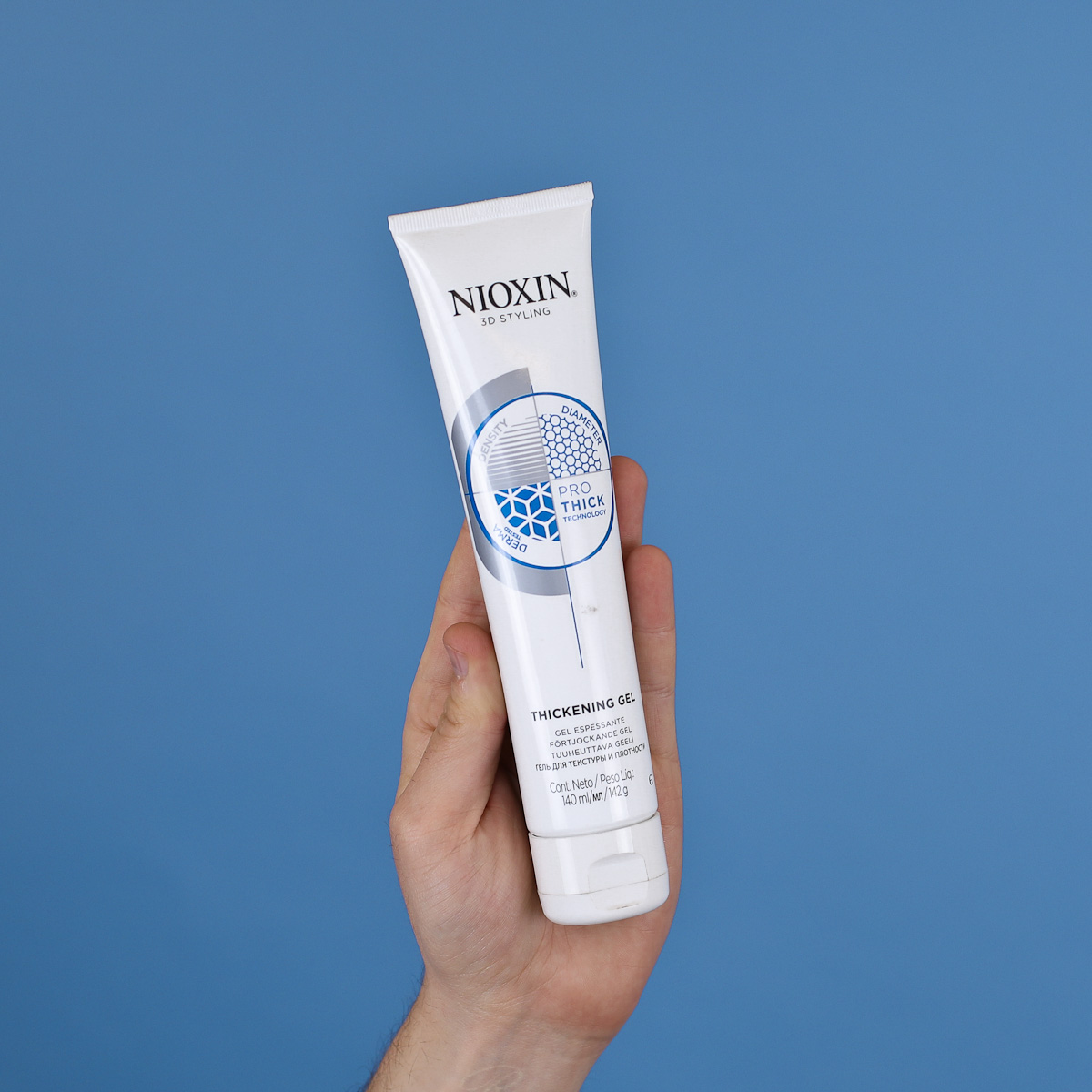 Nioxin Thickening Gel
Our first product is the Nioxin Thickening Gel which is a good option for quick, weightless volume and a thickening effect. The gel, once massaged into damp hair, will increase the diameter of the strands after blow drying it out.
Not only does the gel do a great job of thickening, but it has smoothening components as well. So if your hair is on the frizzier side and you'd like a boost, then this is your product.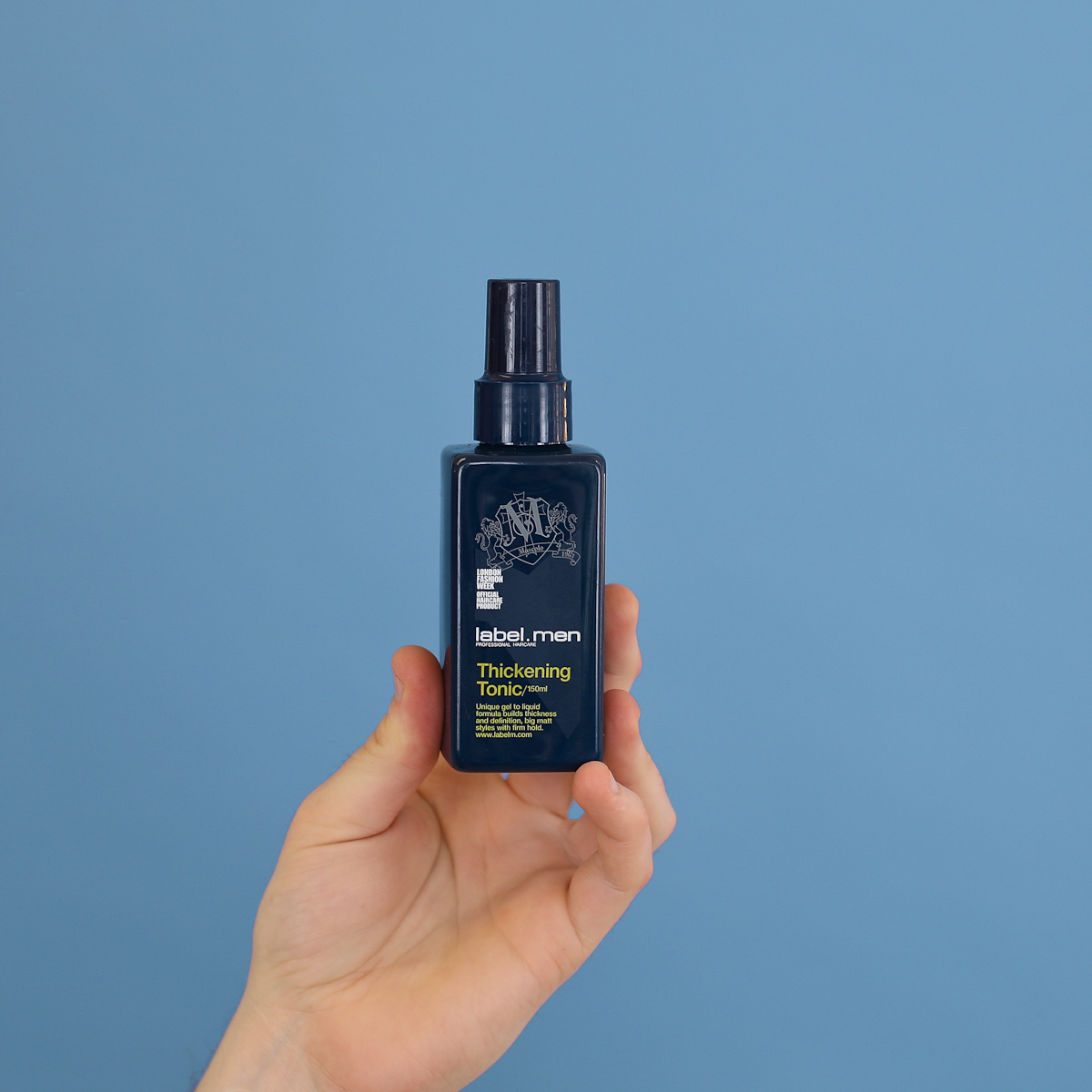 Label M Thickening Tonic
Sprays are a hot commodity when it comes to thickening products and the Label M Thickening Tonic is a great example. You get the root lift you need and add volume to your hair instantly as you work the product in. Plus, it's one of the more budget-friendly options out there.
While it does a good job of thickening your hair, however, it could cause some drying. Generally, when the product is on the cheaper side, the good conditioning agents are lacking. It's still a good option, just go easy on the application and you'll be fine.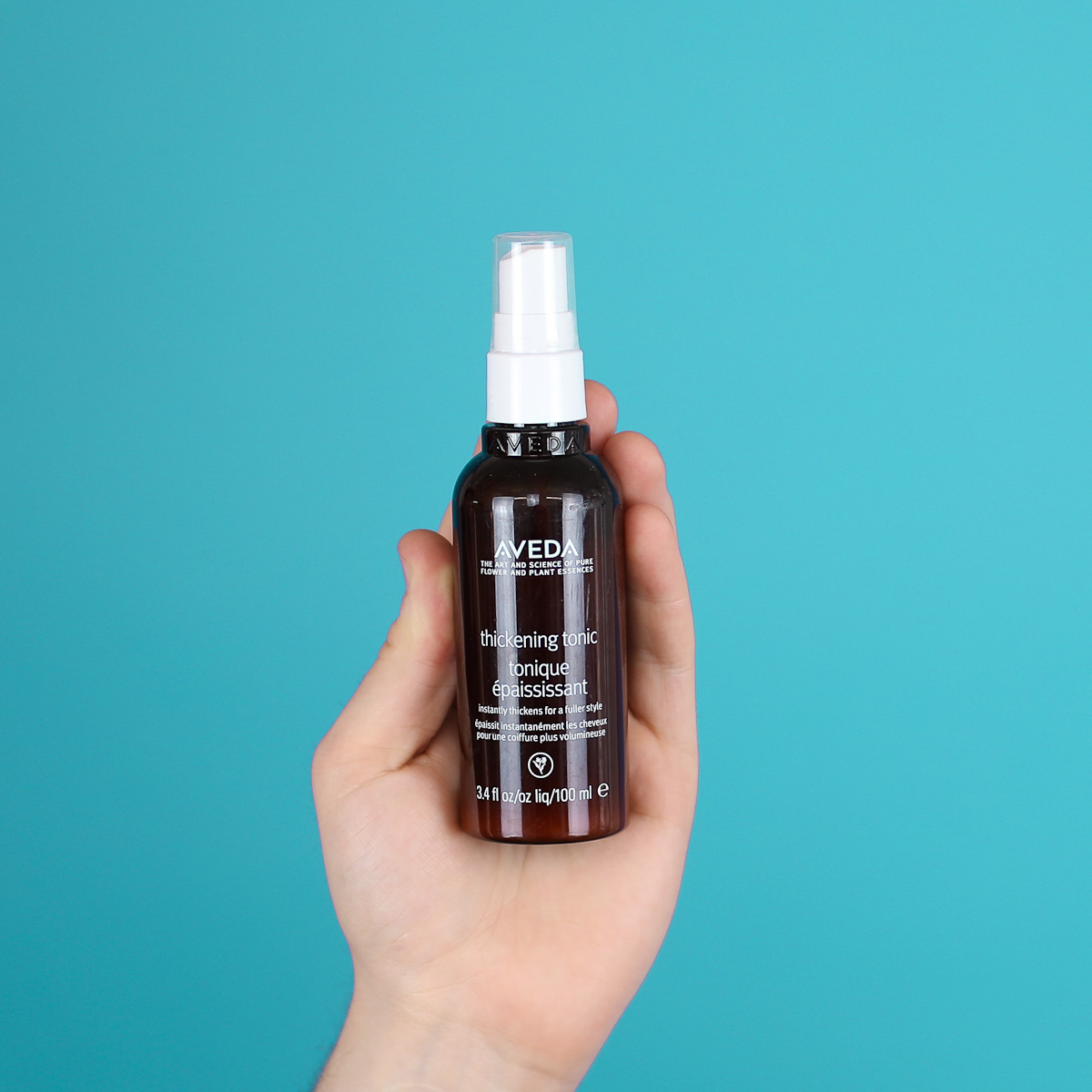 Aveda Thickening Tonic
The next product is one of the more premium options on the list and has been hailed as a Man For Himself Holy Grail for a while now. The Aveda Thickening Tonic is a fantastic spray that offers weightless volume and has a superb, lasting scent.
It is around £22 for 100ml but it's made with good, sustainable ingredients so you know you're getting the most bang for the buck. You get hair that's a lot smoother too due to the conditioning agents and thickens each individual strand, so this could be the product of choice if you're looking to do a quiff or any style that requires tons of volume in the hair. Overall, this is a would-recommend item.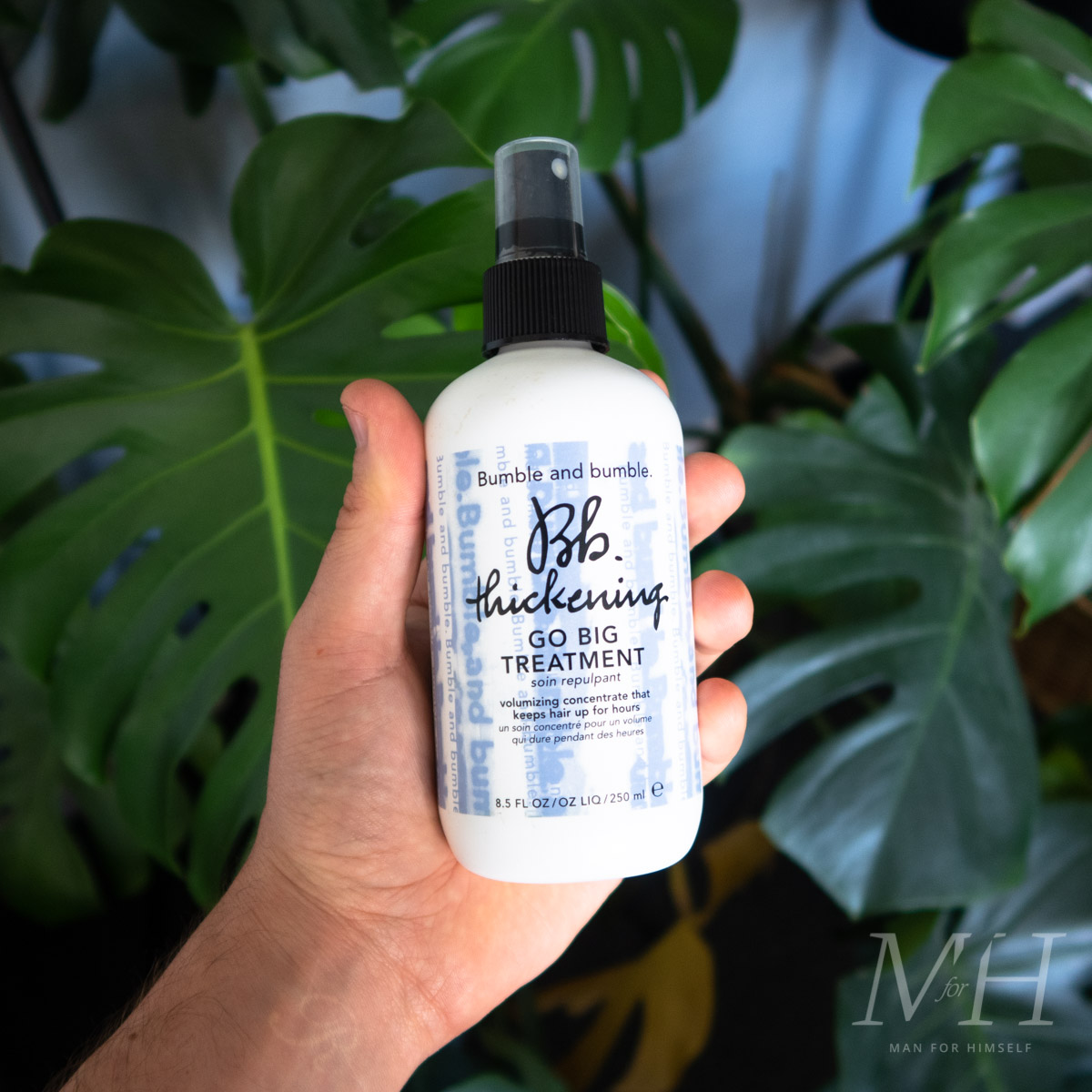 Bumble & bumble Go big Thickening Treatment
The Bumble and Bumble Go Big Thickening Agent is another product in the more expensive tier but the payoff you get is incredible. It's around £24 for a 250ml bottle, but it's certainly something you'd shell out for. This is bigger on the volume so your hair also appears fuller but still maintains a natural look. It uses Emblica fruit extract to help swell the hair strands, which in turn makes your hair be as bouncy as it can be. And if you're someone who doesn't like scented products, then this is for you.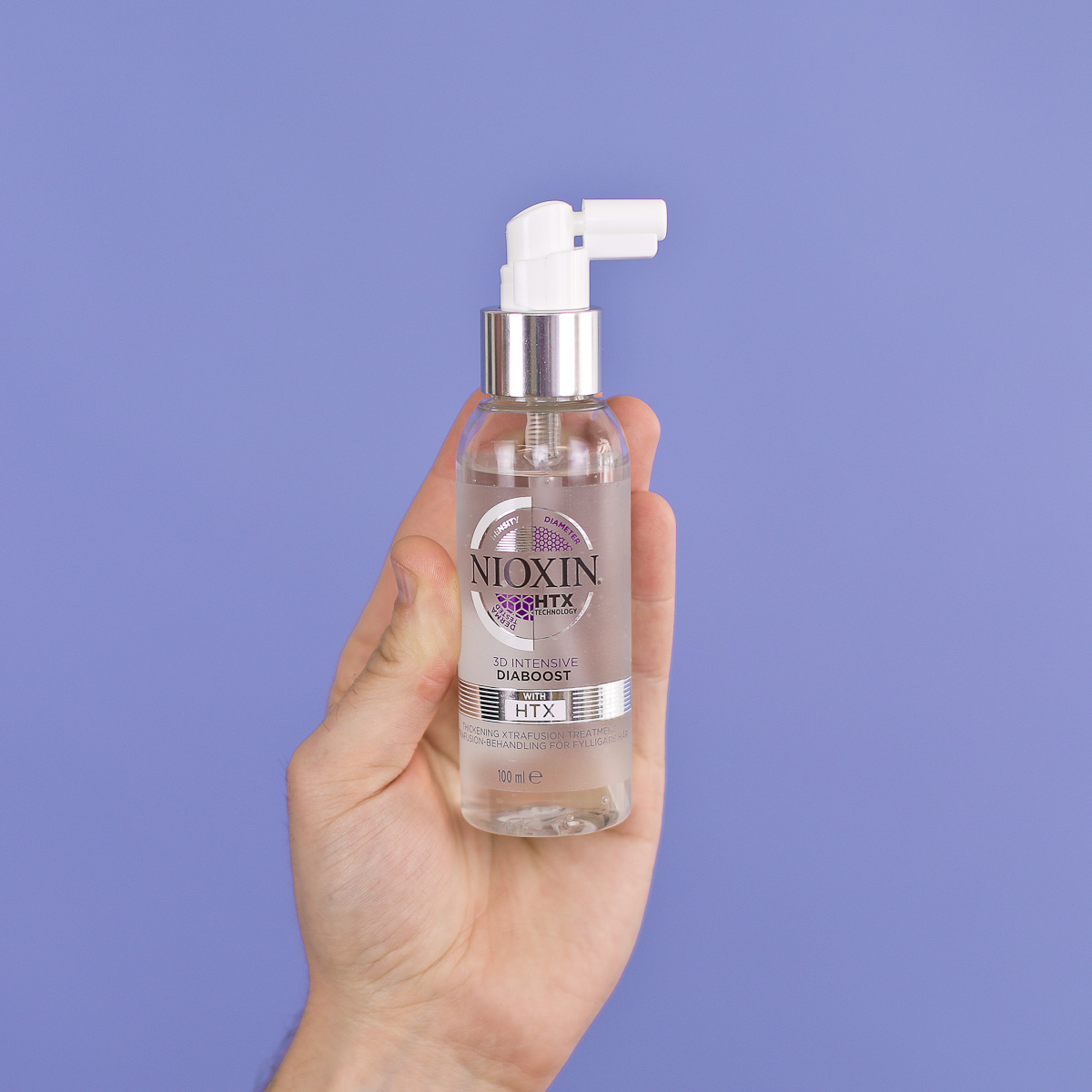 Nioxin Diaboost
That name's quite a handful, but the final one in this list is a bit of a hybrid – a mixture of all of the previous products. The consistency of the Nioxin Diaboost is a bit thicker than a spray, and is definitely a bit more of a serum than a gel. This is perfect for those that have fine, thinning hair as it literally plumps and wraps your locks, guaranteeing bounce and volume.
The product also is activated by a hairdryer and will speed up the process of thickening. This is currently at the £30 mark, but you'll get a lot of use with it. You just need one, maybe even two pumps and you're good to go.
These are our top 5 five thickening products, which all have something unique to offer. Remember, thickening sprays and thickening gels are your friend. Don't be afraid of them.
You can find all these products here in the MFH site, and you can check and compare which one's the perfect fit for your needs and budget.