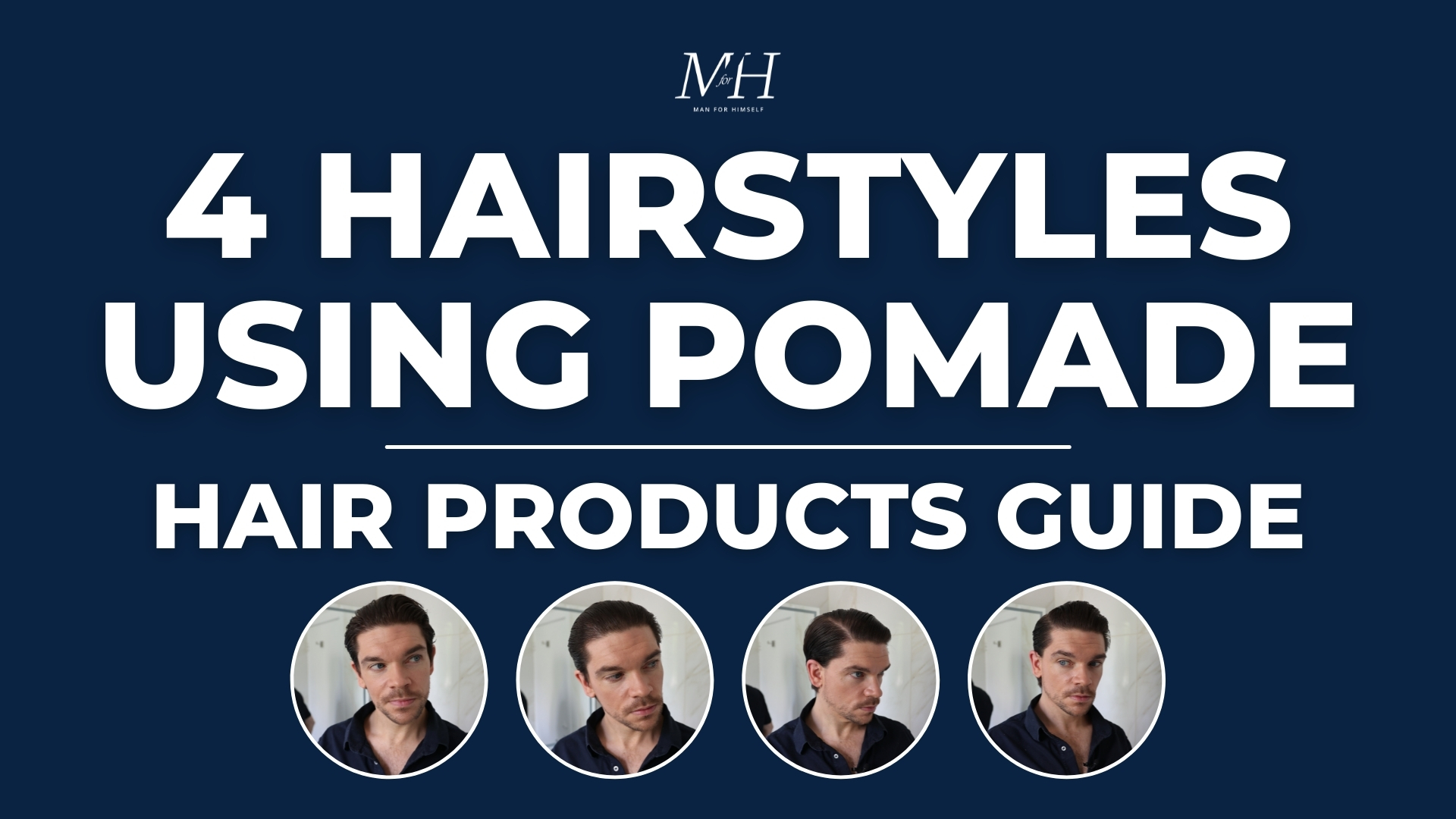 4 Hairstyles Using Pomade
Hair Products Guide | Four Hairstyles with Pomade
Welcome to part 8 of the series, where we delve deeper into the world of pomades and the hairstyles you can create using them.
But before we get into these spectacular hairstyles, let's start with the basics (if you haven't read our previous articles yet): what is a pomade and what does it do?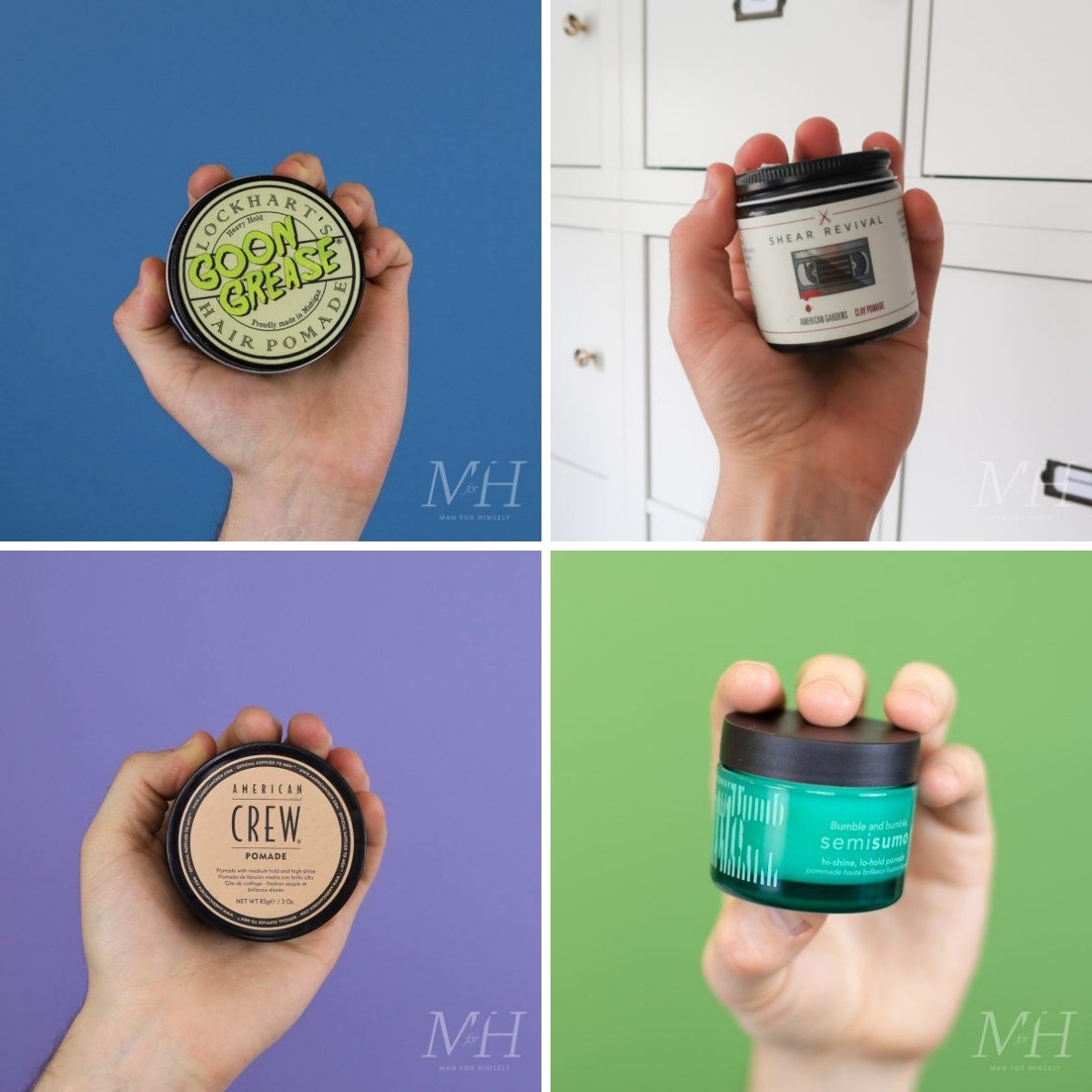 What is a Pomade?
Pomade is one of the oldest products used for hairstyling; it has been around since Roman times, where a variety of ingredients were used: soap, animal fat, and lard to name a few.
The word pomade was derived from the French pommade, meaning "ointment", which roots from the Latin word pomum, meaning "apple", as traditional ointments originally had apple as an ingredient.
Modern pomades are usually made from lanolin, beeswax, or petroleum jelly. Although recently, we have started seeing more water-based products, which are easier to wash and remove from hair.
Pomades are regarded for their shine and hold. Many iconic men's hairstyles use pomade as the primary product, and we're going to show you four of them that can be done by anyone.
Among the pomades we used for these styles is Lockhart's Goon Grease Water-based. It's got all the properties of an oil-based clay, like the shine and hold, but it's water-based.
Ideally, you'd also want your hair to be pre-styled, so for the pre-styler, we used Aveda's Thickening Tonic, which works really well on fine hair. You can find more information about Pre-Stylers in Part 2 of our guide series. And if you're still unsure on what product to use, you can also take our Hair Product Quiz to help you narrow down your product choices.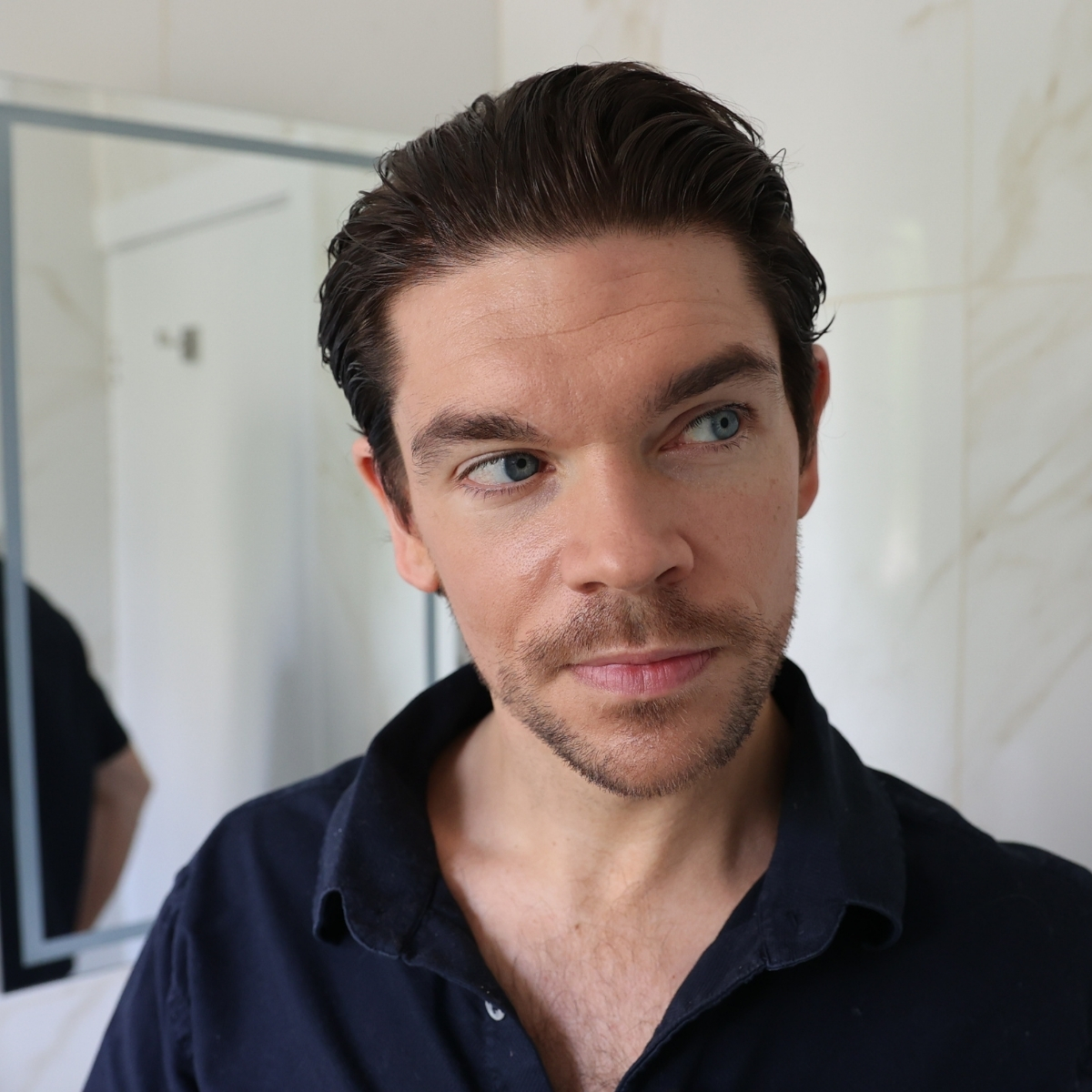 1. The Textured Pushback
The first hairstyle is the push back. This is a very simple, versatile hairstyle that builds texture. It's applicable to a wide range of haircuts, specifically guys that have more length on their sides, and can be a good starting point for other styles as well.
How to do it
With your hair cleaned and towel-dried, use a thickening product and pre-style your hair to add texture.
Put an ample amount of pomade into your hands. Rub your hands together, spreading the product evenly. The heat will also help melt the product slightly.
Work in the application. Start from the back of your head, and make sure the product coats your hair thoroughly and evenly, from the roots.
Once the hair is evenly coated, gather your hair and push it back. Using your hands (instead of a comb) would create a bit more texture and height, giving off a more casual-looking style.
Add additional pomade as needed.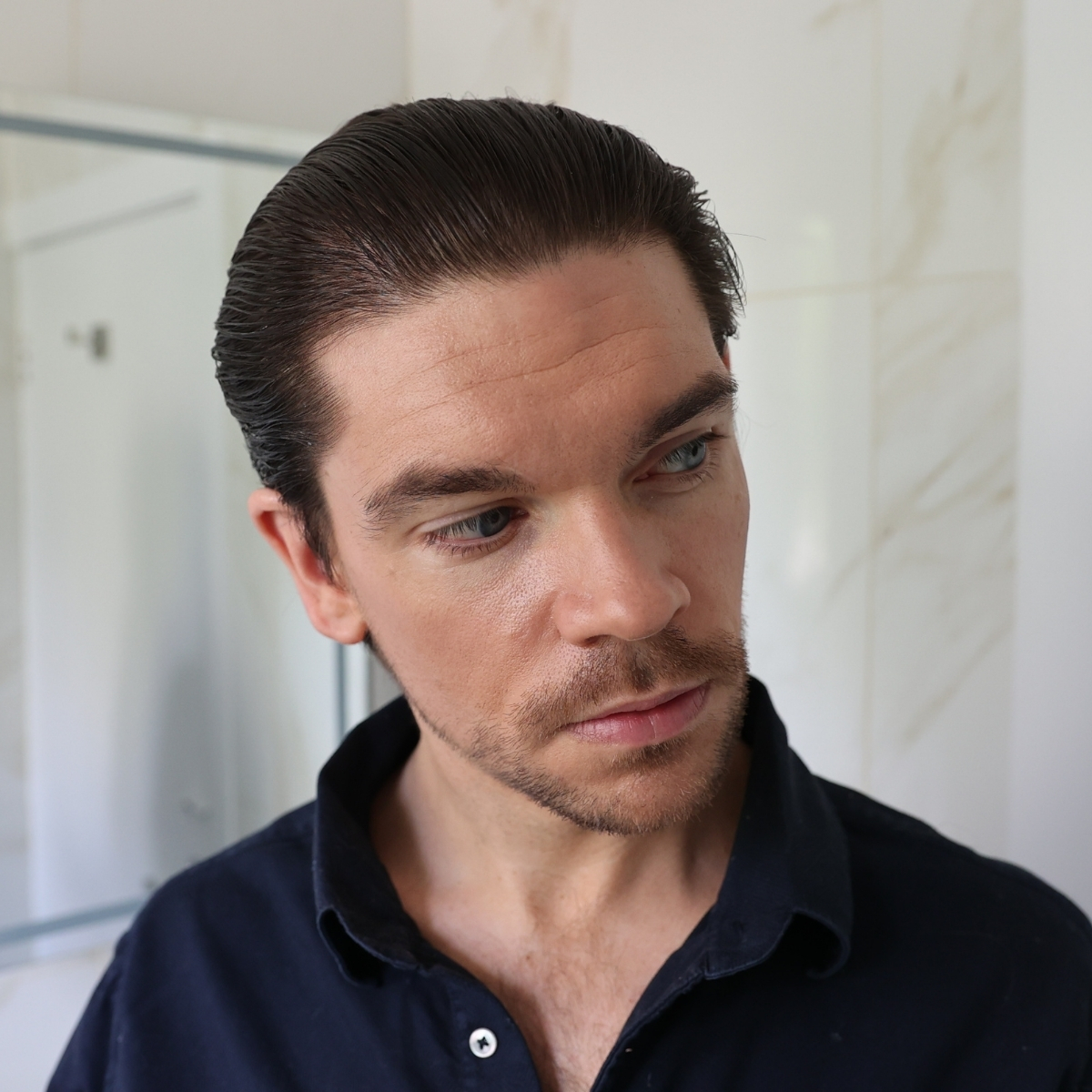 2. The Classic Slick Back
The classic slick back is geared towards those who are looking for a more formal hairstyle. It's simple, effortless, and the only tool you need is a comb (either a wide tooth or fine-tooth would work). It's going to look more stylised that you could even rock this at the next wedding you attend.
The push back style is a good foundation for this, so the directions used there apply to this as well. Note that while this is a classic style, some head shapes don't go well with the slick back, as it exposes the shape of your scalp.
How to do it
Follow steps 1 to 3 from the pushback guide. 

Once you have the pomade applied, use a fine-toothed comb and push your hair all the way back in one uniform direction. This will flatten the hair and stick nearer your scalp.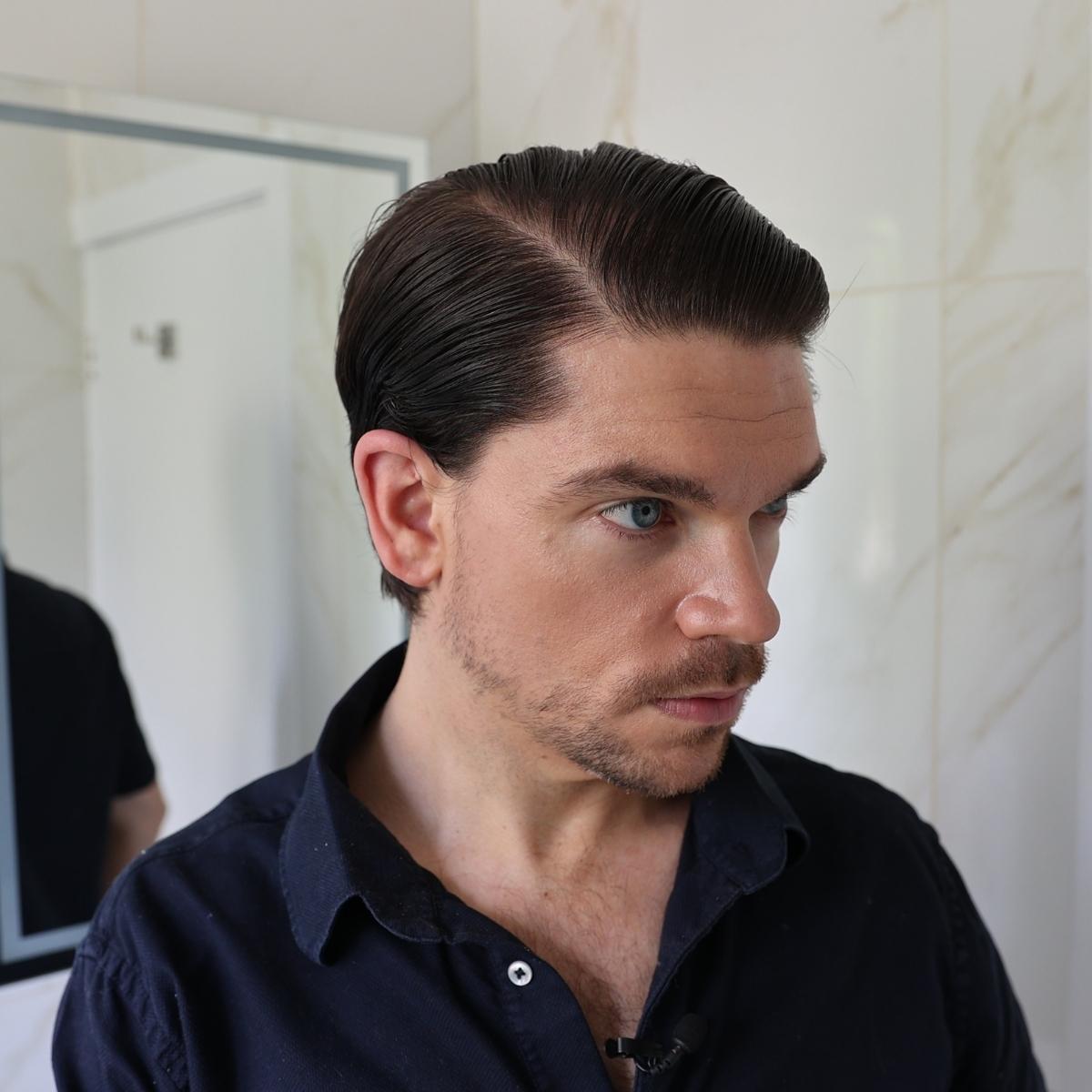 3. The Combed Over Side Part
The combed over side part is a classic hairstyle that uses a fine comb. This is straight out of the roaring 20s and can transform your look into something that screams sophistication. When attempting the side part, it's important to know where your parting naturally is, build on product, and keep the line clean and straight.
How to do it
Follow steps 1 to 3 from the pushback guide.
Using the end of the comb, run it along where your part is. If you're unsure where to place the parting, after showering let your hair dry naturally and see where it sets. You can set it wherever on your hair, but you'll have an easier time maintaining the part if it naturally follows your hair.
Pull the comb all the way back, revealing a line, and then you can build on that.
Try it out and you'd be surprised at how versatile this hairstyle is. Remember to use your hands if you're going for natural and casual, and a comb for classic and formal.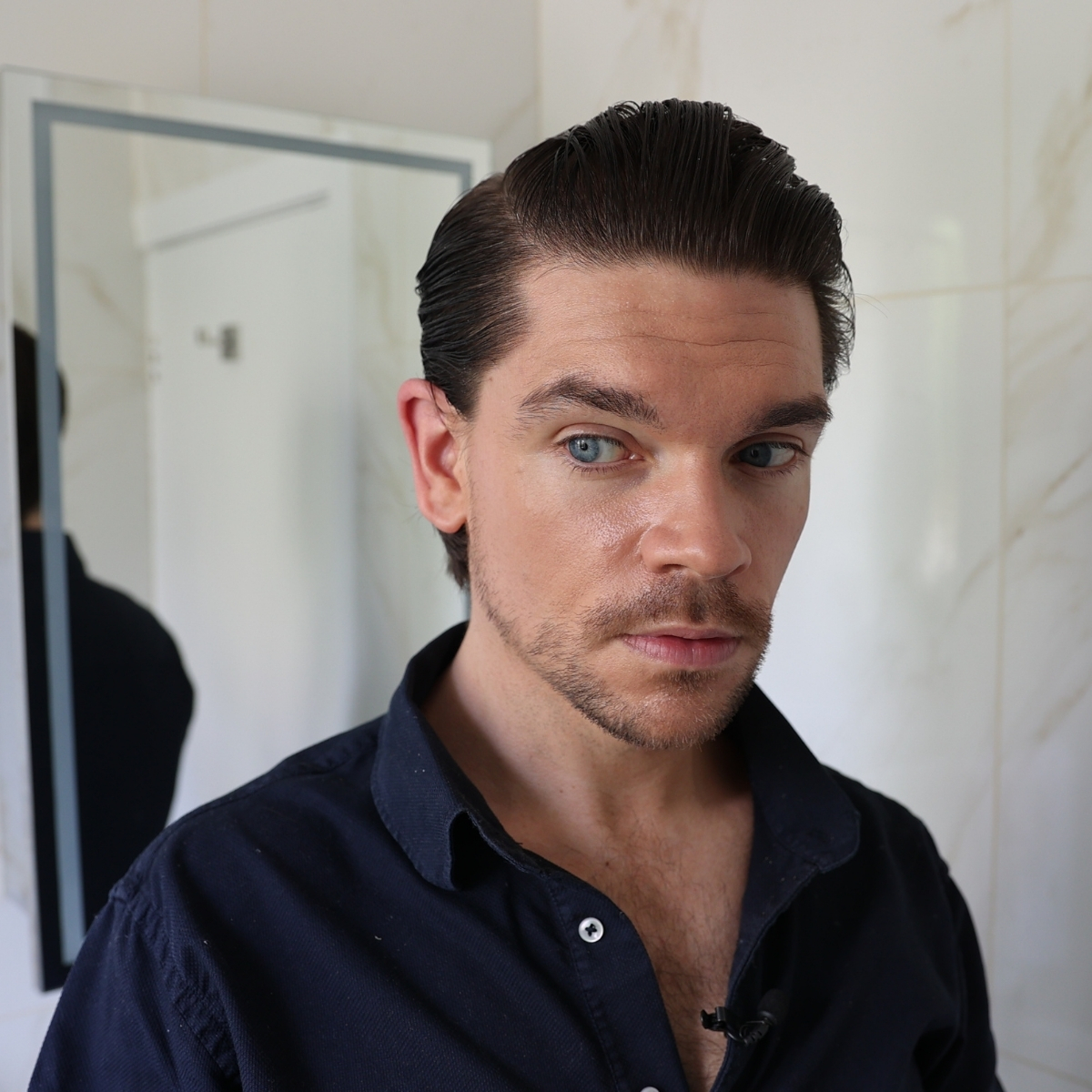 4. The Pompadour
The pompadour is a style that has been around for a while and has become synonymous with the 1950s as popularised by icons such as Elvis and James Dean. It's about having all this volume at the top, then sits beautifully at the back as a ducktail.
Among the four featured in the list, the pomp is probably the most complicated to pull off, as it requires a great deal of layering to achieve that height. Again, a pre-styler that will help increase volume in your hair will do wonders once you begin putting in the pomade.
How to do it
Follow steps 1 to 3 from the pushback guide. Keep the hair tidy and smooth.
The key to a good pomp is layering: layering at the top, constantly building up volume, then pushing on the side for that high top, flat side look.
Comb upwards using a wide-toothed comb. Instead of combing diagonally, you're going to go straight across the head. The centre is gonna be pushed up.
To maintain the height and volume, finish using hairspray so the hair locks in place.
So there you have it, four hairstyles that work perfectly with pomade. In the next part, Part 9, we'll be talking about a product that will also give height to your hair (albeit in a different way). Hair powders are all the talk these days and we're gonna show you why.