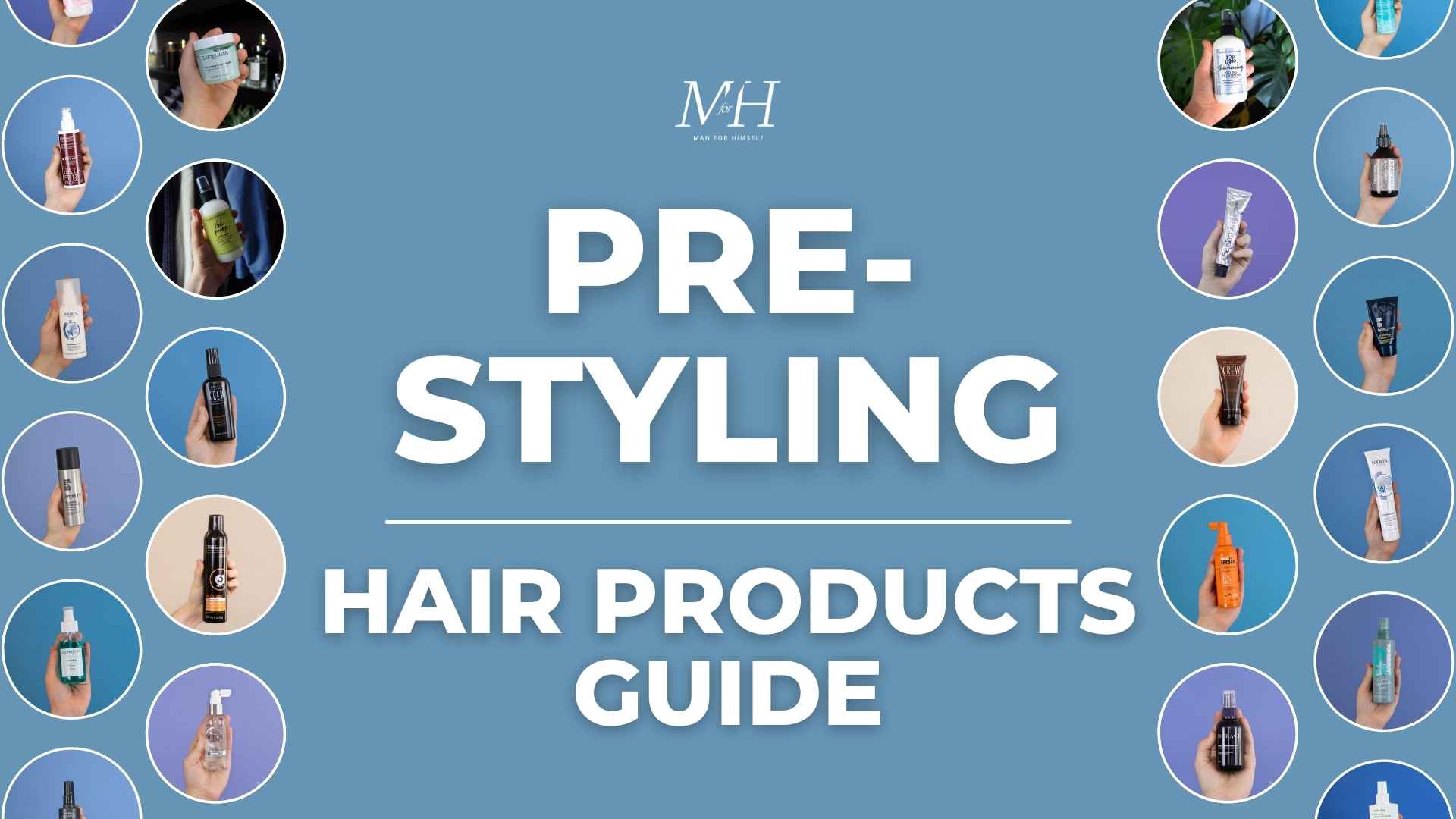 Your Guide To Pre-Stylers
In part 1, we introduced the many hair product types and the three main steps of hairstyling: Pre-Styling, Styling, and Fixing/Finishing. 
In this article, we're going to talk a little more about that initial step, pre-styling, and what kinds of products are best for you and your hair type. 
What is Pre-Styling?
Pre-styling is the first step in styling your hair. You will generally add a pre-styler to damp hair. 
There's no point using a wax, clay or paste if you've not worked through the pre-styling phase. A pre-styler will help to provide the foundation to a great hairstyle. This is also where you can start to tackle any little problems that you might personally have with your hair.
You could pre-style to thicken, add volume, smooth or just to heat protect.
Pre-Stylers: The Types
Pre-stylers can range from anything like a spray, oil, serum, gel, cream, or even a mousse. It's important to find the best one for your hair type.