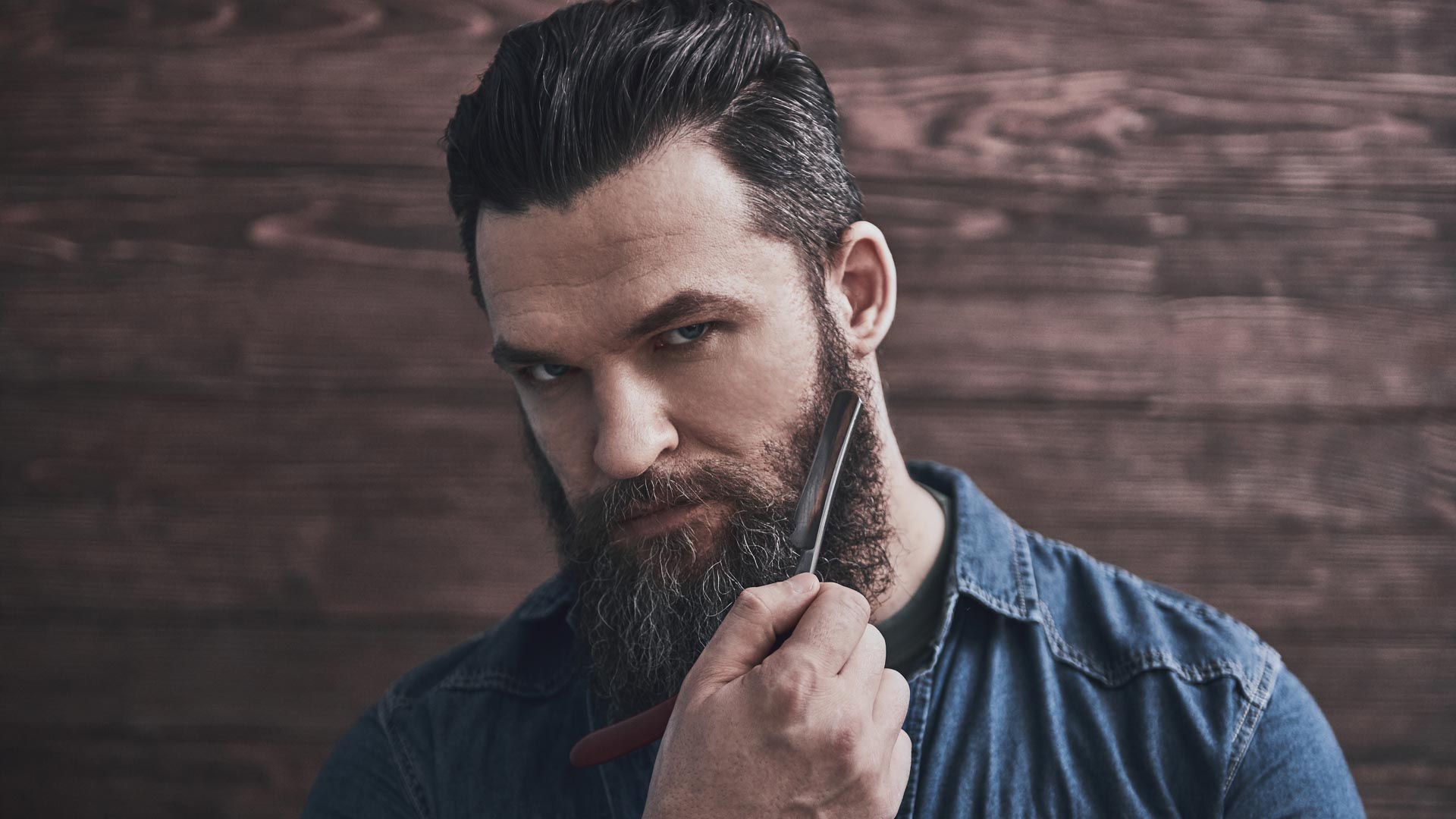 Beards are making a comeback like never before, with men opting to put their razors away and grow a beard. However, a beard requires various grooming products in order to achieve the look you may have in mind, ranging from professional trimming equipment to keep it at length you desire, such as a barber razor, to beard oils to give it the glow and protection throughout the day.
Whether you're thinking of growing a beard, or are solely looking to educate yourself on the essential products to keep your it in pristine condition, you're in the right place. We prepared a list of the five most critical products you will need to keep your beard in the best condition.
Scissors
A beard requires constant attention, and a good pair of scissors is a must. Just like with your hair, your beard may not grow evenly, and a good pair of scissors will allow you to control its growth and cut off the parts that may not be growing where you would want them to.
Beard Shampoo
Just like you'd use shampoo to wash your hair, you should use it to wash your beard – preferably one that is dedicated to it, as your facial hair requires a product that has a balanced pH and is detergent free.
It will not only keep your facial hair clean and with an enjoyable smell, but it will also help to untangle the hair and keep it moisturized.
You can find various beard products on the market, but when looking for a shampoo, we'd recommend purchasing one with the least amount of chemicals, based on natural ingredients.
Beard Oil
Beard oil is a product that will not only make your beard look much more fresh throughout the day, but it will also keep your hair in a good state by conditioning, moisturizing and softening it.
In addition to that, a quality beard oil can lead to your hair looking fuller, softer and even give it a matte or satin finish – the choice is up to you, depending on the product you decide to go for.
If you want to grow your beard hair faster, some products also contain ingredients that promote faster and healthier hair growth, which may be of great benefit if you suffer from hair loss.
There's a variety of products on the market to choose from, so whether you're more inclined to spend your money on a designer beard oil from Tom Ford, or just purchase something from your local drugstore, you can rest assured that it will certainly provide many positive benefits to your facial hair.
Comb
Just like the hair on your head, beard hair is prone to tangling. That's where a quality comb comes in. A good comb is a product every beard grower should own in their bathrooms – even better if it's a durable, good quality comb, as softer ones may easily break when trying to untangle any mishaps in your beard.
It would be best if you aimed to brush your beard hair with a comb at least once a day, to maintain its radiant and sleek appearance. When doing your daily beard ritual, combining brushing your hair with a slight trim of the edges will make you feel amazing, and your beard will look sleeker than ever.
Beard Balm
You're missing out big time if you haven't tried beard balm yet. Many gentlemen think a beard balm is just another cream in their drawers, but we can tell you, it's not. A beard balm is an essential product to keep your beard intact, and control any flyaways. It will keep your hair not only looking neat but in one place, which is hard to achieve for some beard owners.
A beard balm is undoubtedly a product you shouldn't omit if you have noticed your hair can be all over the place from time to time.
When searching for the perfect beard balm, we recommend looking at natural products that may contain ingredients such as shea butter, coconut oil, or beeswax. It will not only make your beard hair look better than ever, but also help your skin feel soft, nourished and moisturized.
Conclusion
Like your hair, your beard requires maintenance and daily care to keep it looking neat and fresh. Many men forget to invest in beard nourishing products, which can lead to their beard losing its look and may cause hair fallouts.
You should ensure you're using natural based products when applying anything to your facial areas. What's more, they should also be dermatologically so that you can avoid allergic reactions.
With the addition of some beard grooming products to your daily routine, you'll be able to see just how much of a positive effect they can have on the health of your hair, and you'll be astonished by the effects in no time.
Don't be disappointed if you can't find the perfect product at first sight – it takes time and patience to find the right ones, but when you do, you might just not be able to get your eyes off your beard!