1. Planning
Summer is an exciting time for events. But it can also be daunting when it comes to deciding what to wear.
First, begin with your planning! You're here, so that's a great start.
Arm yourself with information – as early as you can. Ask yourself:
What have you been invited to?
What do you know about the event?
What's the weather forecast?
Is there a dress code? Are there any particular items you have to wear/aren't allowed to wear?
I was invited to my first ever day at Royal Ascot by Lavazza. I was told that it was to be a day of racing, people watching and indulging in my very own Aperitivo moment – a time to relax, enjoy the atmosphere and try out Lavazza's very own 'coffeetails'.
I had a great day and I know that a lot of it was down to how I felt. It was all in the planning and being prepared.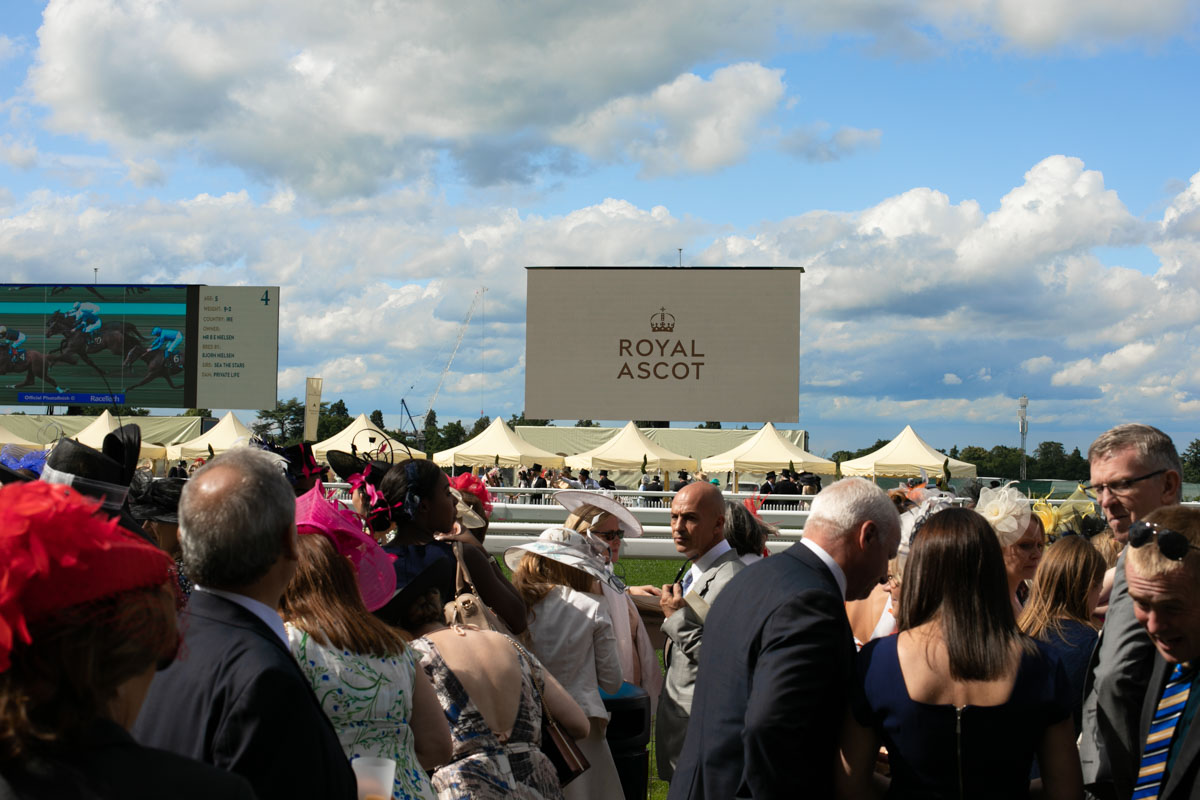 2. Shower
For me, the routine – or ritual as I like to think of it – starts in the shower.
I cleanse with a face wash to get my skin clean and ready. This will also provide the base for a clean and comfortable shave or trim.
I also wash and condition my hair to remove excess product and oil; and to ensure it's looking its best.
We look after our face and we shouldn't neglect our bodies. A shower gel will not only cleanse your body but it will give you a jump start for the day ahead.
For a formal event, I would also recommend that you keep your facial hair in check. However thick and full it is – or isn't – keep your facial hair neat, paying particularly attention to your neck and cheeks.



3. Skin Care
Looking after your skin – especially for a long day in the sun – is beyond important; and very personal to you.
I like to start with a facial oil. It floods the face with hydration, smooths it and provides the foundation for my regime.
Knowing that I would be spending a full day outside, I chose a light, water-like moisturiser. If – like me – you have oily skin, I would seriously consider a gel-cream. It will absorb instantly, and give all day hydration without making the skin feel or look oily.
I've stuck with the gel theme and gone for a aqua gel SPF. Again, I know I'm going to be outside all day and I want to protect my skin. I always use an SPF 50 for protection  – with UVA (for aging) and UVB (for burning).
Now the next step is up to you, but I'd consider it – especially if you're having your picture taken at your event – perhaps a wedding.
I was filming an Instagram cocktail video with Lavazza and I wanted to ensure that my skin looked clear and matte. I used a light powder to sweep across my t-zone (forehead and nose) to lift the excess oil and reduce shine.
You can also get a translucent powder that does exactly the same thing.
My final step in this is always fragrance and – for me – it really becomes part of my wardrobe. In a slight nod to my hosts Lavazza, I opted for a seriously luxurious Italian fragrance – Italian Bergamot. It smells great but also gives a great little story for when chatting to people.
Shop My Grooming Picks
[show_shopthepost_widget id="3628764″]
4. Hair Styling
Hair is another important consideration. If it's a formal event, keep your hair neat and tidy.
I started with a thickening tonic to plump my hair before applying a primer spray with inbuilt UV protection. This might seem extreme, but for a day in the sun I don't want my hair (or scalp) to dry out.
When it came to styling, I wanted a slick hairstyle – opting for a cream with a medium hold and medium shine. This would allow me to keep the style neat but without it hardening during the day.
5. Clothing
Deciding what to wear to a formal event can be the hardest decision. Again, this comes back to your planning.
I knew for my day at Ascot that there was strict dress code; but for a wedding, graduation or even prom, there is absolutely no harm in asking the organisers. Be comfortable in your decision.
Lavazza's 'More Than Italian' message is all about about putting a twist on tradition. They know that whatever coffee you take – americano, latte, cappuccino – they all start with a true Italian espresso.
So for me, I wanted to do the same with my clothing. Although the dress code was a suit with shirt and tie, I wanted to add my own style stamp by mixing in a different shade of waistcoat. Sure, it's nothing groundbreaking but it allowed me to follow the dress code; whilst ensuring that I could show off my own style credentials.
Events can feel stuffy and restricting, but it's all about pushing the boundaries where you can. And of course, enjoying the occasion.
And that was me groomed, styled and comfortable for a full day of racing, people watching; and enjoying my very own Aperitivo Lavazza moment.
To see how to make the Lavazza Espresso Martini, head to my Instagram TV here.


Shop My Formal Event Look
[show_shopthepost_widget id="3628927″]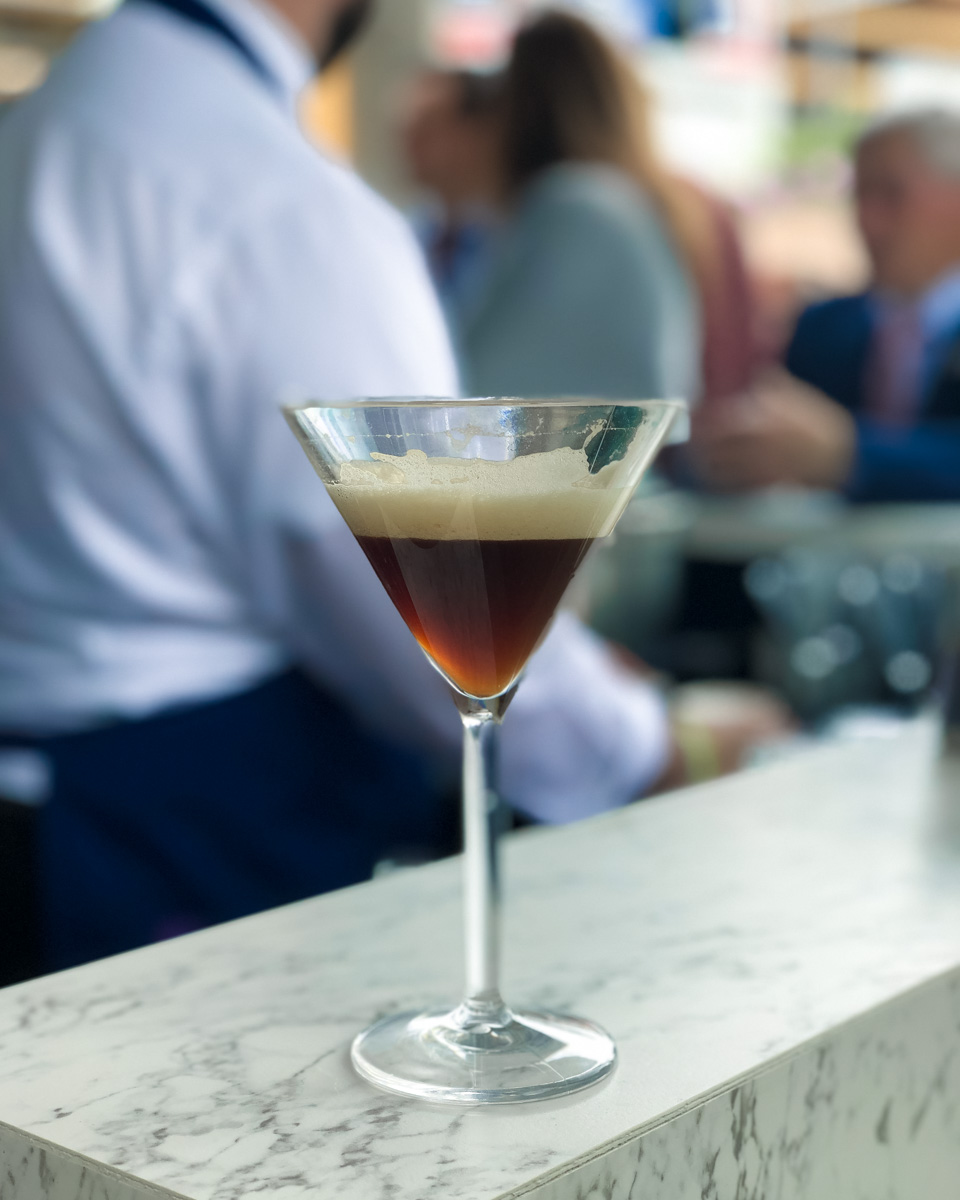 Lavazza Espresso Martini
1 shot of Lavazza espresso;
50ml vodka;
25ml coffee liqueur;
Ice;
A dash of sugar syrup; 3 coffee beans to garnish.
How To
Prepare an espresso;
Place the ice, the sweetened coffee, the vodka and the coffee liqueur in the shaker.
Shake well;
Double strain the contents into a chilled martini glass.