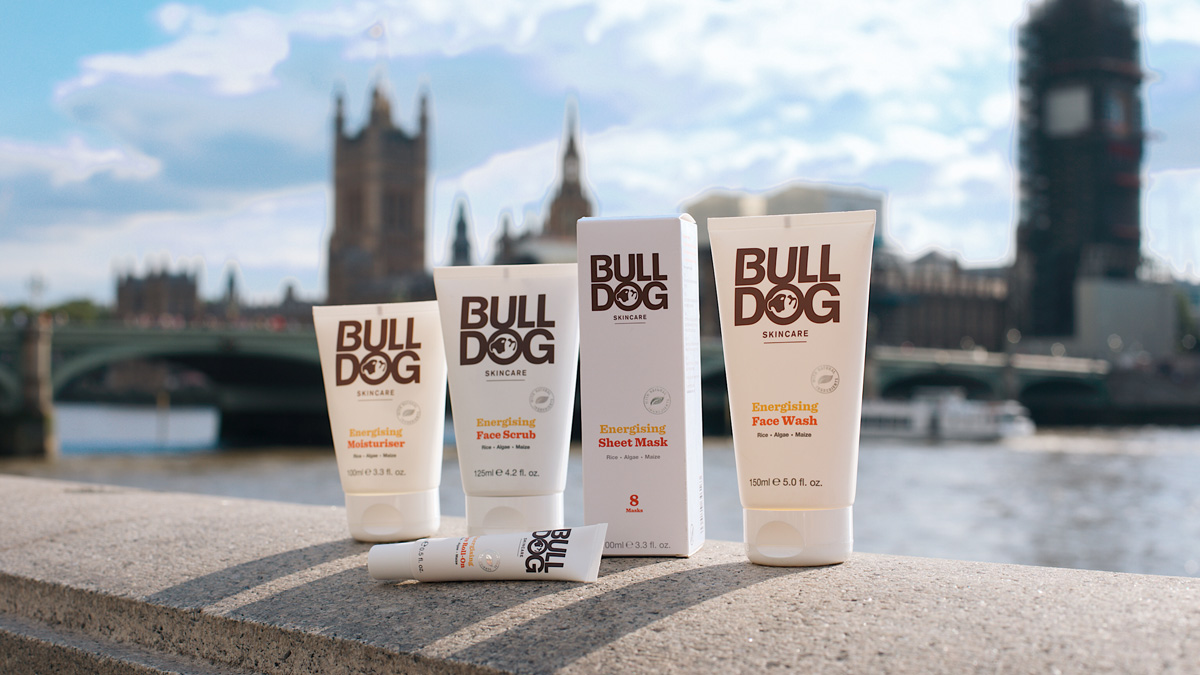 Win £2,000 And A Year's Supply Of Bulldog Skincare
To celebrate the launch of Bulldog Skincare's brand new Energising Range, you could win one of 3 huge prizes!
Bulldog Skincare have done it again! Adding to their already very successful portfolio of products, they've just launched their brand new Energising Range. There are five items in the range which focus on brightening, cleansing and hydrating your skin.
If you're new to the skincare game; or you just want some great products for an even better price, start here. Bulldog Skincare is a brand that I trust; that I love; and that I always recommend to you guys!
There are 3 prizes to be won in the Bulldog Skincare competition, including £2,000 and a year's supply of products*. See how to enter below! 
Bulldog Energising Key Ingredients
In each of Bulldog's Energising products, there are three key ingredients which all help brighten, soft and moisturise the skin.
Rice – this is often used in skin care as the starch within rice can reduce redness and blemishes. It is high in vitamin B and other natural antioxidants which help brighten the skin.
Algae – this aquatic plant acts as a natural antioxidant which will protect the skin. Algae can be instantly absorbed into the skin to hydrate and nourish it. Bulldog use a particularly type called Green Caviar which is often used in Japanese beauty rituals.
Maize – Glycogen is the active ingredient extracted from maize. It contains glucose (sugar) molecules which cells use as an energy source. This added glycogen will help cells to rejuvenate and in turn brightens the skin.
Energising Moisturiser
A moisturiser is extremely important in your daily grooming routine and Bulldog's Energising Moisturiser is perfect for providing everyday hydration. It has a gel-like consistency which will absorb quickly into the skin and won't leave any residue or grease on the surface of the skin.
Using it twice a day, it should improve the appearance of the skin; leaving it brighter, softer and refreshed.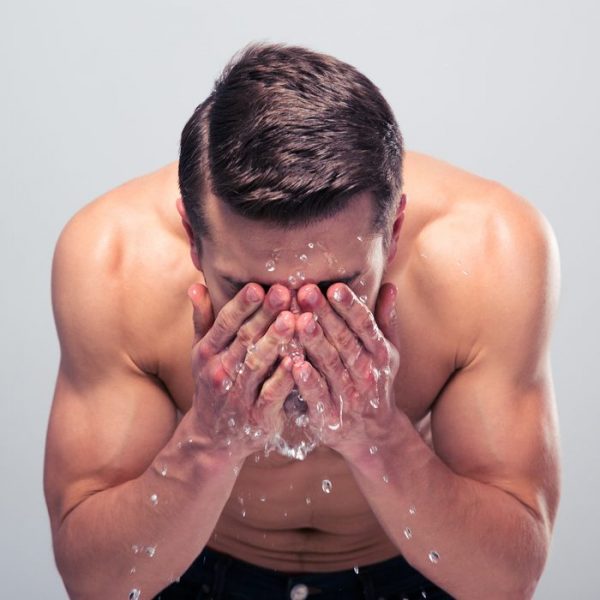 Energising Face Wash
We all need to remove the dirt at the beginning and end of the day. If you don't cleanse properly, you are at risk of a build up of impurities in the pores which can lead to increase in blemishes, including those nasty blackheads.
The non-drying formula of the Energising Face Wash will leave your skin feeling clean but not stripped of moisture. With the three main ingredients, skin will look refreshed and revived. This can be used everyday.
Shop The Energising Range
Click here to check out the products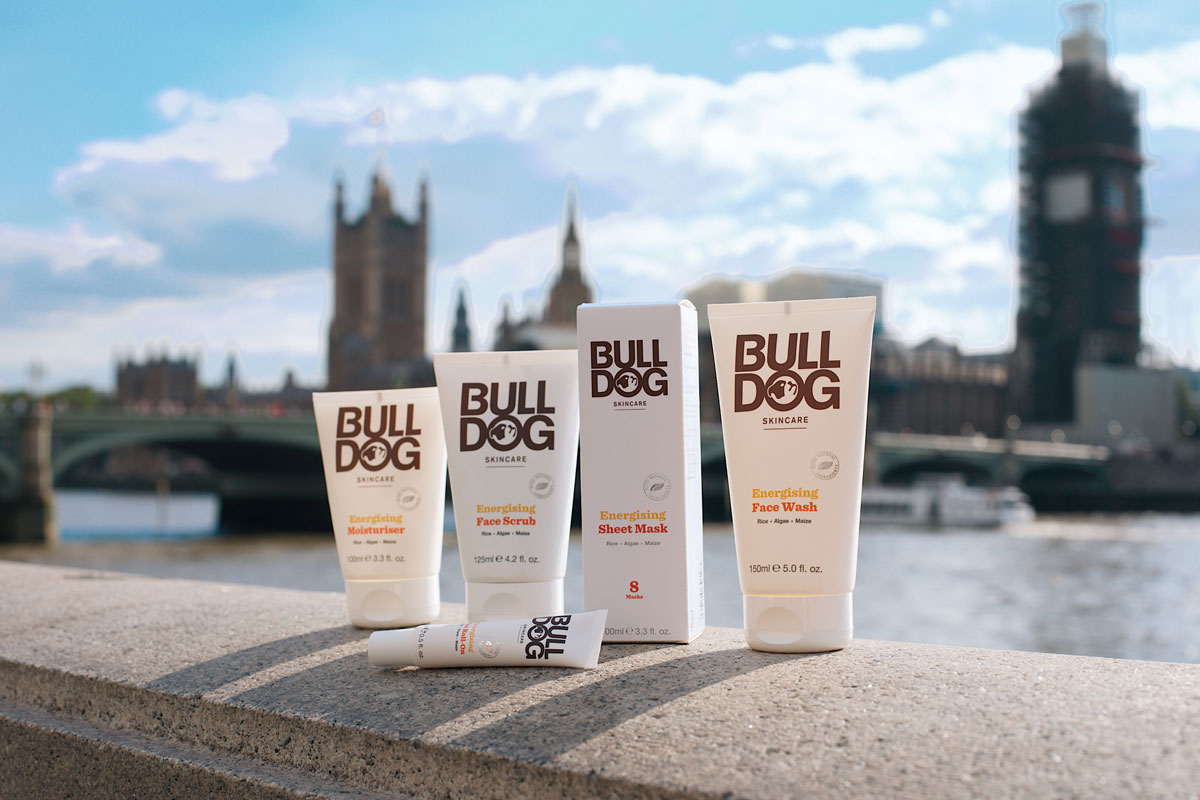 Energising Face Scrub
It is worth trying to use an exfoliator, about twice a week, to really scrub the surface of the skin. It will help to remove any residing impurities after cleansing and will energise the skin. It will also remove any dead skin and once this is removed, your skin should glow and feel even softer.
Bulldog have used rice and coconut as the exfoliating properties in their Energising Face Scrub. It has a fragrance of citrus, ginger and lime which will give your skin, and mind, a kickstart as you cleanse!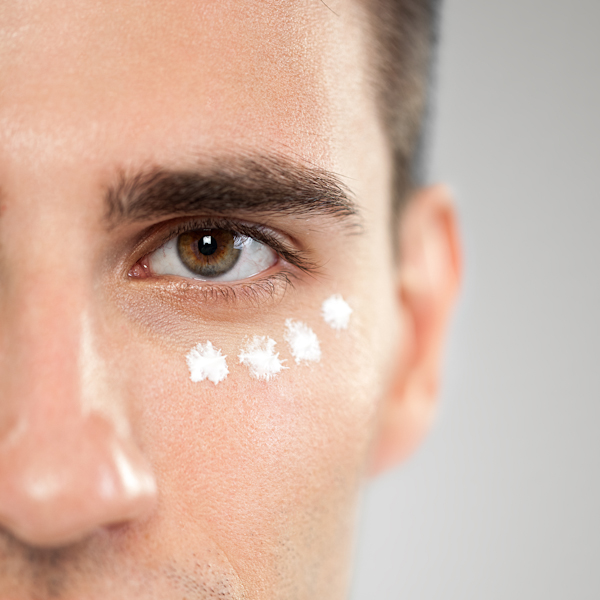 Energising Eye Roll-On
We all get dark circles at some point, and it gets harder to reduce them as you get older! Bulldog's Energising Eye Roll-On is aimed at tackling these dark circles and any puffiness immediately, as well as providing a long-term solution. After a month of using this everyday, the skin under your eyes (which is extremely sensitive) should appear brighter and energised. By reducing any swelling and evening out the skin tone, it will help in making eyes look less tired.
Bulldog have used a combination of two types of algae polysaccarides to help provide hydration to the skin under the eyes. Use this day and night to fully appreciate the benefits of this product .
Energising Sheet Mask
We have spoken about Bulldog Skincare's Energising Sheet Masks before on Man For Himself. When they were first launched we were really impressed with the concept and design. You might turn your nose up at introducing a sheet mask into your grooming routine, but it is a great way to really hydrate your skin and give it a bit of TLC. It only takes 10 minutes, so can easily be done at the end of the day, without much effort!
The package contains 8 of their non-bleached bamboo masks, which have been designed to provide instant hydration to energise tired skin. The bottle of 'essence' acts as the hydrator; you just need to take one compressed mask, soak it, and place on the face. It you have a beard, or any other facial hair, fear not as the bottom of the mask can be removed.
Watch Man For Himself's Honest Review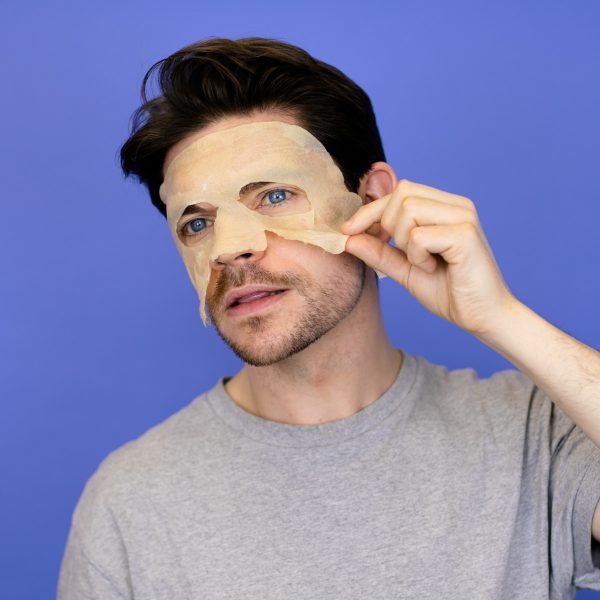 Competition Time!
To celebrate the launch of the Energising Skincare range, Bulldog are running an exciting competition with some amazing prizes. This is a chance to perfect your selfie skills, as well as winning a whole load of Bulldog products and some cash!
Man For Himself and Bulldog want to encourage you men out there to 'get masking' with their Energising Sheet Masks. We have personally tested them out and can highly recommend them.
Here's what you need to do to enter:
Apply one of the Energising Sheet Masks to your face (purchases can be made online at BulldogSkincare.com or in selected Boots or Sainsbury's stores);
Take your phone and get creative with a selfie, showing you using the masks. Have fun with it!
Upload the image to your Instagram, tagging and following the Bulldog Skincare UK account. Use the hashtag #DoYouEvenMaskBro
Summary T&Cs:
Summary Terms and Conditions: UK, 18+. 12pm on 08/07/19 – 11.59pm on 21/07/19. All entries will be judged based on: whether the sheet mask is used as directed on pack, the creativity of the entry, how fun the entry is, how entertaining the entry is, and the on-brand presence of the entry. A total of 3 winners will be selected. You must be following @bulldogskincare at the time of judging to be in with a chance of winning. Max of 2 unique entries per person.
The competition will run for two weeks from 8th July 2019 at 12.00 (BST) to Sunday 21 st July 2019 at 23.59 (BST).
Full terms & Conditions here. Supplied by Bulldog Skincare. 
The Prizes
Bulldog will be giving out prizes to the top three photos. The prizes are:
First Place: £2,000 and a year's supply of Bulldog Skincare*.
Second Place: £1,000 and the new Energising range.
Third Place: £500 and the new Energising range.
The first place winner will be able to pick 36 products (equivalent to three products a month for a year) from the Bulldog website.