We can finally (keeping everything crossed… ) say goodbye to those freezing cold days. Now is the time to switch up your clothing and Man For Himself  has looked into his own winter wardrobe to find ways to re-use items that can be worn in the warmer weather.
Most of us don't have the time or money to be investing in a whole new wardrobe for this transitional period, so it comes down to clever layering, choosing the right fabrics and 'styling it up' for the unpredictable weather.
Have a read below for some top tips of how to change up your own wardrobe.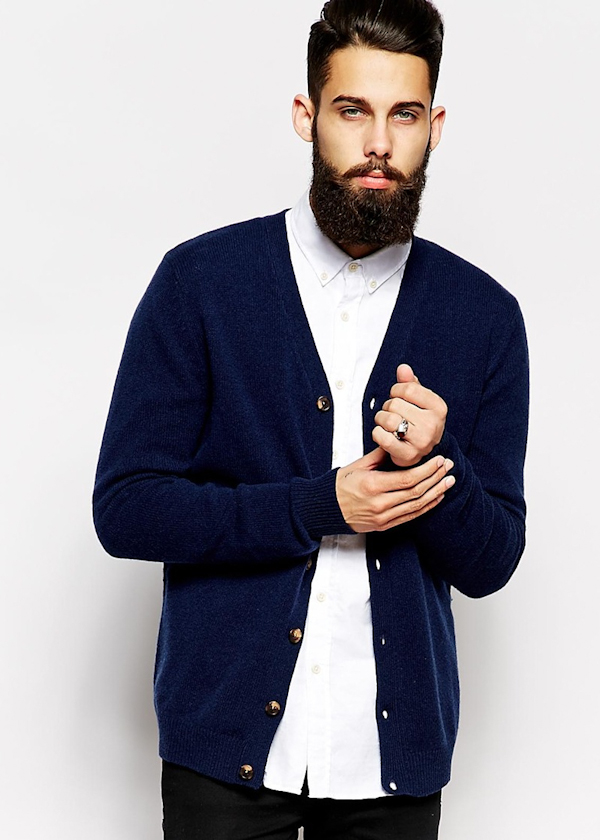 Layering
Layering is key for the period between winter and spring. Ideally, you don't want to be carrying around that heavy winter coat anymore, we all know what a faff that can be. So the best option is to wear a lighter jacket over a few layers.
If you can't bear to let go of your knitwear just yet, why not try a mid-weight knit underneath a bomber jacket, or wear a roll neck underneath a parka or trench coat.
If you are done with the knitwear, keep the winter coat and wear fewer layers underneath. This can be a shortsleeve t-shirt and an overshirt.
Another option is to layer up with a cardigan. You might automatically think of your Granddad… but try and change your perception as it can actually become your ideal layering piece, over a t-shirt or oxford shirt. Opt for a shawl neck chunky knit or a fine cotton cardigan so you don't over heat!
Make sure you mix up textures and lengths when layering to create some contrast.
Cardigans

Knitwear
Knitwear can be tricky during the time between winter and spring. There are a couple of options when it comes to deciding what to wear during this period.
Wear your chunky knits under lighter outerwear i.e a trench coat, or wear a cable knit jumper on its own with no jacket.
Wear a lighter weight knit, either on its own or layered under a denim or leather jacket.
If you opt for a lighter knit, go for something that has a more open weave to make it breathable. Otherwise, go for a purely cotton or jersey jumper. Wool and cashmere will be too hot for this season.
When wearing a knit on its own, try and wear something with a bit of added texture to add more character to your outfit. You could go for a breton stripe which always offers a summery Mediterranean vibe!
Lightweight Knitwear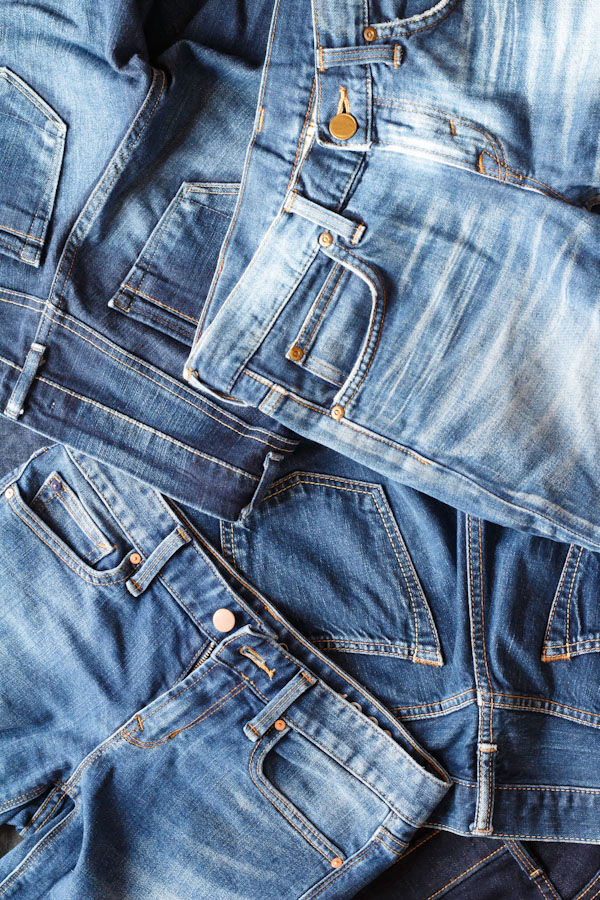 Denim
Jacket
The denim jacket will be your loyal friend for spring. They can be worn with anything and are perfect for everyday casual wear. If you style it right, you can layer it up with a longer shirt underneath and even another jacket on top, for those colder days.
There are a vast amount of denim jackets out there, in a variety of washes. A black denim jacket is great to take from day to night. As the weather really starts to improve, its time to bring out the lighter wash.

Jeans
Similar to the denim jacket, as the warmer spring/summer months approach, the wash of your everyday jeans should become brighter. A lighter wash denim look great with a white t-shirt in summer but in the transitional months, it's better to go for a mid-blue denim. And forget the ripped/distressed versions for now… especially on those fresh windy days!
It's wise to pop the raw selvedge denim into storage as we approach spring. Selvedge denim is amazing, but it is heavy in weight and will be too warm in April/May.
Classic White Tee
You can never go wrong with a classic white t-shirt. They work in every season; as a layering piece under knitwear in the winter or on its own with denim in the spring.
If you prefer an understated wardrobe, without too much colour, a crisp white t-shirt will still brighten up your wardrobe for spring. When the sun is out, wear it over your favourite denim and a pair of sneakers. If there is a slight chill, layer it under a jersey sweatshirt and denim jacket, and the pop of white at the collar will add some contrast.
White T-Shirts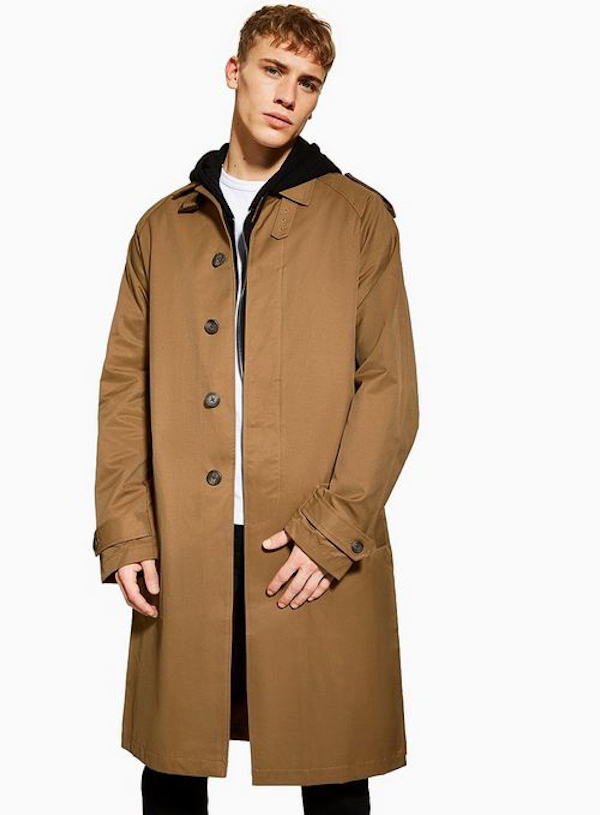 Trench coat
Trench coats have been seen across the catwalks at fashion week for a while and rightly so as they are extremely versatile. We even mentioned them in our previous episode of Payday Pickups.
This lightweight outerwear can be styled smart with a suit and tie, or worn casually with denim and a flannel shirt. If you are a fan of layering a hoodie, this can also work underneath.
A trench coat will add a touch of heritage to your look and with its military background, looks great with a pair of chunky leather boots. You should find your trench coat is rainproof which is ideal for those days when the weather can't make its mind up.

Cropped Trousers & Rolled Hems
Release those ankles! It's time to let those ankles see the sunshine and feel the benefits of some delightful fresh air.
So roll up the hems of those jeans or chinos. Just be careful with your rolling… no one wants to look like they've just kicked off their shoes on Brighton beach and rolled them up to calf height – its not a great look.
With a pair of slim fit trousers, just the one simple roll will do. Don't over think it and the less symmetrical, the better. Keep the roll to one or two inches. For a looser fit trouser, either risk two rolls or take them to the tailor and have them altered to the right length. There are also some great above-ankle cropped trousers out there.
Not sure about releasing the ankles? You can still roll up the hems over a pair of high-tops with a bright pair of socks underneath to add a cheery pop of colour.
Cropped Trousers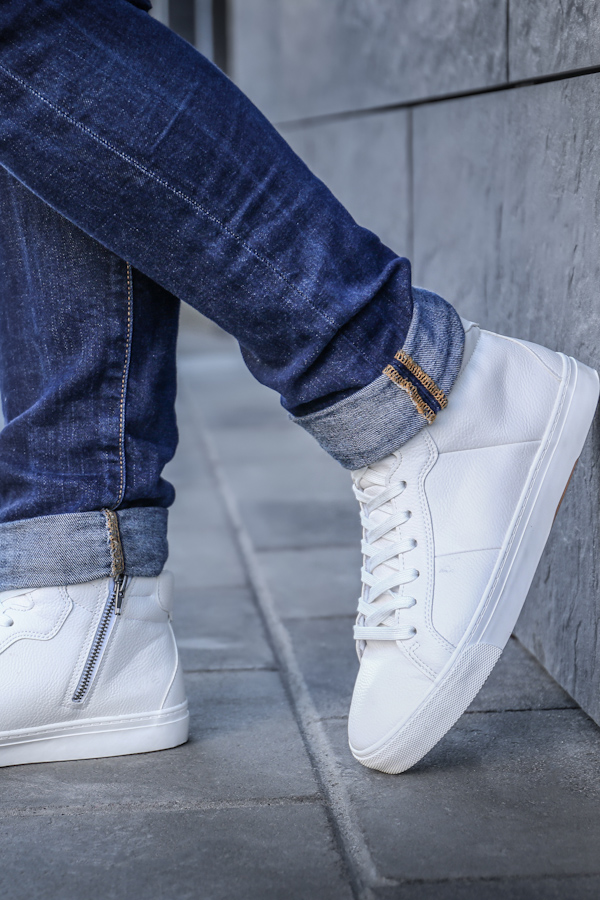 Footwear
Don't worry, you don't need to push your favourite boots to the back of wardrobe just yet. Those leather biker, brogue and hiking boots are still acceptable during the transitional months. No one wants wet feet after those impending April showers.
Leather boots look great with a trench coat, leather or denim jacket; worn with a shirt or t-shirt. If you are fed up of heavy leather, opt for some classic hightop leather sneakers. Man For Himself is a big fan of Common Projects. Leather hightops will last you through winter to spring, will keep your feet dry and look great with rolled up denim.
If you prefer the more 'sartorial gentleman' look, you will probably want to change into a pair of loafers or driving shoes at this time of the year.

Add Some Colour
We all know we can't trust the British weather, it can still be pretty miserable in spring. Saying that, that doesn't mean you need to revert to your dark winter wardrobe.
Adding colour to your wardrobe will brighten up any dreary day and will get you in the mood for sunnier days ahead. You don't have to bust out the neon, but a touch of colour will help. Keep it simple with classic cuts and classic pieces.
If colour in your wardrobe makes you nervous, add just a hint in your accessories!
Bright Colours

Shirts
A flannel shirt is perfect for this time of year. Worn under a jacket they will give you the ideal amount of warmth.
For work, you can opt for a classic oxford in a thicker cotton, if you aren't wearing any knitwear over the top. Try a colourful check or stripe to brighten up your wardrobe.
As an alternative to the classic, why not try a pique/waffle cotton polo shirt or an overshirt.
Spring Shirts