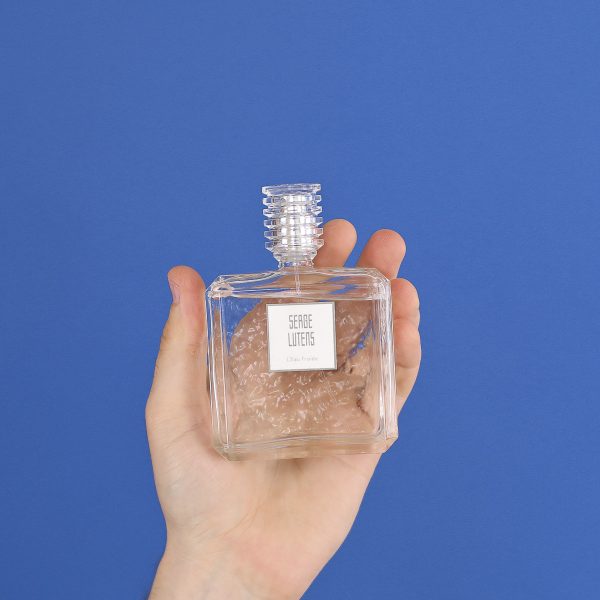 Serge Lutens L'Eau Froide
L'Eau Froide is part of Serge Luten's L'Eau de Politesse collection – light, fresh and transparent. Somali incense is the core note which comes from trees on the edge of the Sabia desert. The clear bottle represents the crystal-like resin from these trees which protects them from the heat. This is an extremely fresh fragrance with an intense note of mint.
MFH says
A seriously cooling fragrance. The mint perfectly cuts through the smoky incense notes. Worth a squirt!
Serge Lutens L'Eau Froide Notes
Key Notes: Somalian Incense, Mint, Ginger, Sea Notes, Musk, Vetiver, Pepper, Olibanum.