Citrus fragrances have become the go-to for men all over the world. And for good reason: they're easy to wear; fresh; and packed full of energy.
But for a lot of citrus scents on the men's market, they tend to just be a little bit 'nothing', like the kind of thing you smell everywhere and then instantly forget. Really not what you want when spending upwards of £100 on a new fragrance.
So, forget what you think you know about citruses and try one of these five!
Diptyque Eau Nabati
Eau Nabati by Diptyque is one of the newest releases by the French brand. What sets it apart from some of the mass-market fragrances is that it has real depth in the citrus – making it smell premium (expensive!) and niche.
Imagine going on the most expensive holiday you could ever have, away on an isolated Mediterranean island, picked up on a speed boat exclusively for you. This is what Eau Nabati gives you!
This fragrance has petitgrain (from the bitter orange) and bergamot; perfectly balanced with spices that contribute to the fragrance's depth and grounding. There's also a beautiful, honeyed, herbaceous immortelle note that luxuriously blankets Eau Nabati.
At £210 for 75mls, you get what you pay for. It's the type of citrus scent that is sophisticated and will have heads turning.
Eau Nabati Notes
Palm Tree, Immortelle, Bergamot, Cedar, Amber, Peru Balsam, Petitgrain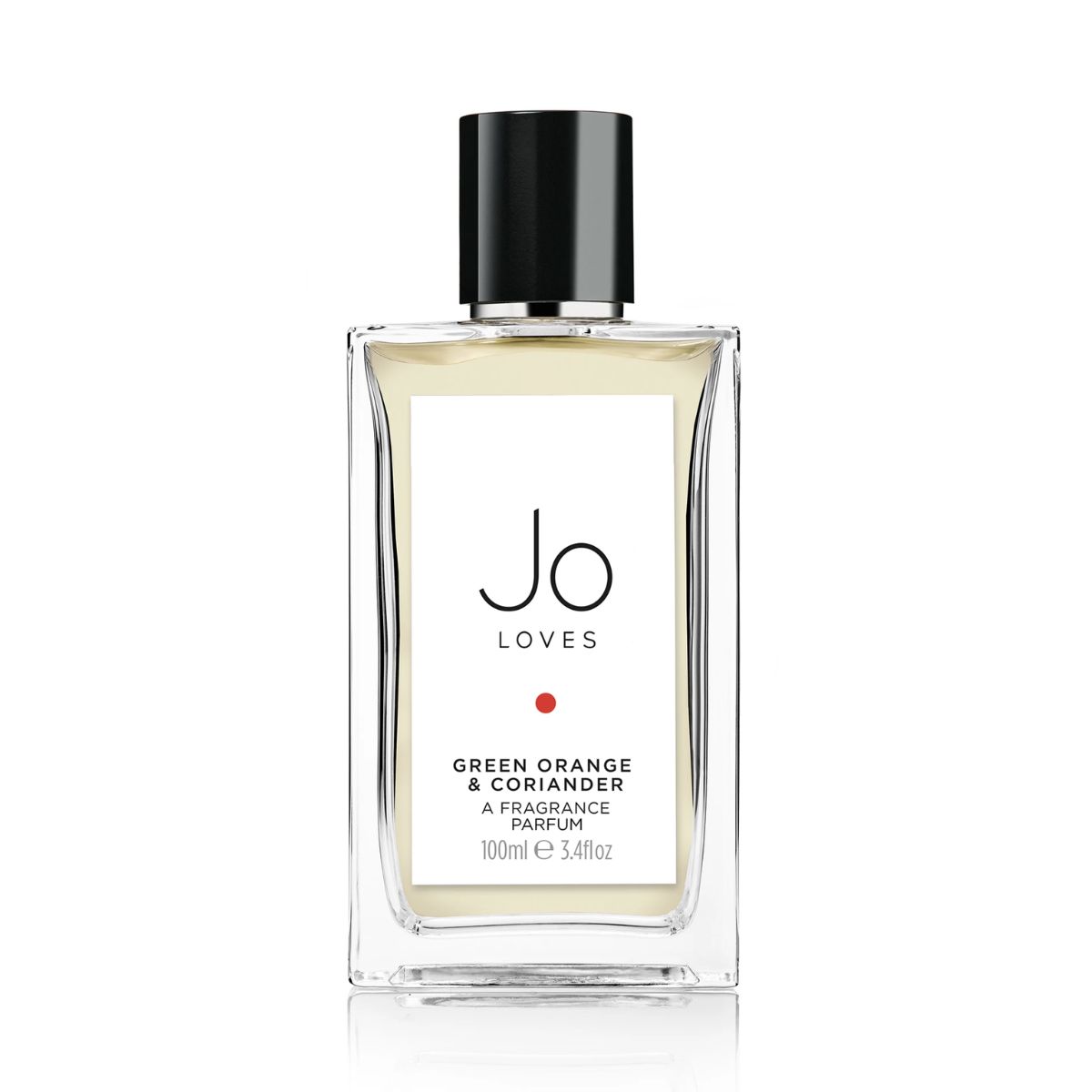 Jo Loves Green Orange and Coriander
Jo Loves by renowned perfumer Jo Malone has an excellent array of citrus fragrances but Green Orange and Coriander is a real stand-out. It's fresh, easy-wearing and has a beautiful herbaceous twist.
This fragrance puts the spotlight on coriander seed, giving it a crisp bite and earthiness.  It's perfectly matched with bitter orange which has a beautiful zesty waxiness to it. Notes of black pepper also provide an energetic spice to the opening.
The scent comes in standard fragrance bottles or you can get your own fragrance paintbrush for £40. It's perfect for travel as it's easy to store – pop it in your hand luggage and you're all set. Give it a little pump and you quite literally just paint it onto your skin. It really is a great way to experience and explore fragrance.
Green Orange and Coriander Notes
Top Notes: Bitter Orange, Black Pepper
Middle Notes: Coriander, Coriander Leaf
Base Notes: Oakmoss, Tonka Bean
Jo Malone Lime Basil & Mandarin
From Jo Loves to Jo Malone, Lime Basil & Mandarin is your quintessential Jo Malone fragrance. Although it feels accessible and somewhat safe, it has a sophistication that moves it into the top tier of citrus fragrances.
What I love about this fragrance is the sharpness of the lime; the citrus pop of the mandarin; and then a distinct aromatic twist with basil.
Performance can always be better, but nothing a top-up can't fix. It's £55 for 30ml and £180 for 100ml. This is a really great investment as the fragrance is perfect for day-to-night and all year round.
Lime, Basil, and Mandarin Notes
Top Notes: Lime, Bergamot, Mandarin Orange
Middle Notes: Basil, Thyme, Iris, Lilac
Base Notes: Vetiver, Patchouli
Mizensir Vert Empire
Moving away from the bright citrus scents, Vert Empire by Mizensir is slightly cooler. It feels very established and has this real grounding, which perfectly suits its bottle.
Vert Empire takes inspiration from the end of winter into the start of spring – with new life pushing up into the crisp air.
Although you've got the bright burst of mandarin, there's also a cooling cardamom, which really does a great job of elevating this scent.
Again, with all of these, there's none of that back-of-the-throat, sickly citrus. It smells – and wears – premium, giving you an instant boost to your day.
Vert Empire Notes:
Top Notes: Mandarin Orange, Cardamom, Paradisone
Middle Notes: Petitgrain, Angelica, Ambroxan
Base Notes: Sage, Australian Sandalwood, Benzoin
Guerlain Nerolia Vetiver
Nerolia Vetiver from Guerlain's Aqua Allegoria range is a dreamy fragrance to complete the list. The fig note in this is what drew me in. I love a fig note for the sensual creaminess that it brings. It's a really lovely balance of earthy vetiver and the waxiness of the neroli, giving it a well-rounded finish.
This scent has a real point of view. It commands without shouting and has a real confidence to it.
It's priced at £118 for 125ml but refills are available at £140 for 200ml.
This is a stellar Guerlain creation and the performance is fantastic!
Nerolia Vetiver Notes
Neroli, Vetiver, Fig, Basil