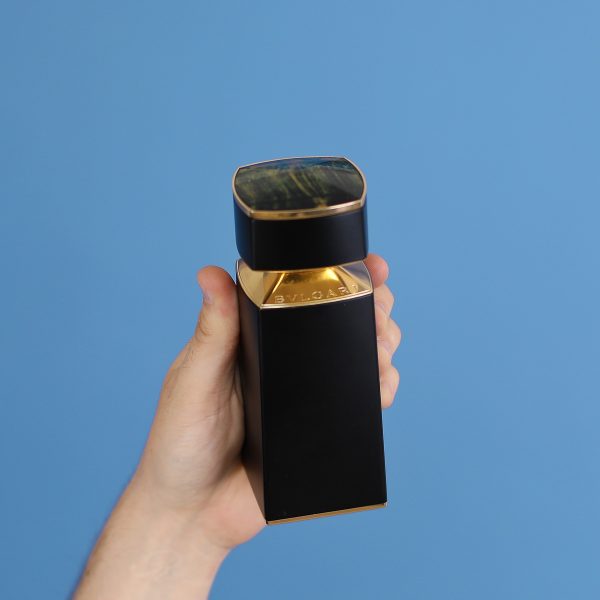 Bulgari Le Gemme Falkar
As part of the Bulgari Le Gemme collection, Falkar has been inspired by Brazil's Falcon Eye. This stone, featured on the top of the bottle, is known for its alluring blue sparkle. The scent focuses on notes of deep oud with saffron and leather.
MFH says
Falkar fits beautifully into Bulgari's luxurious Le Gemme collection. I find it is deeper, darker and sexier than the Tygar fragrance, which is also part of the collection. It sits really well on the skin and you will leave a gorgeous trail of luxurious fragrance behind you.
Bulgari Le Gemme Falkar Notes
Top: Nutmeg, Cinnamon.
Heart: Incense, Cypriol.
Base: Oud Essence, Saffron.