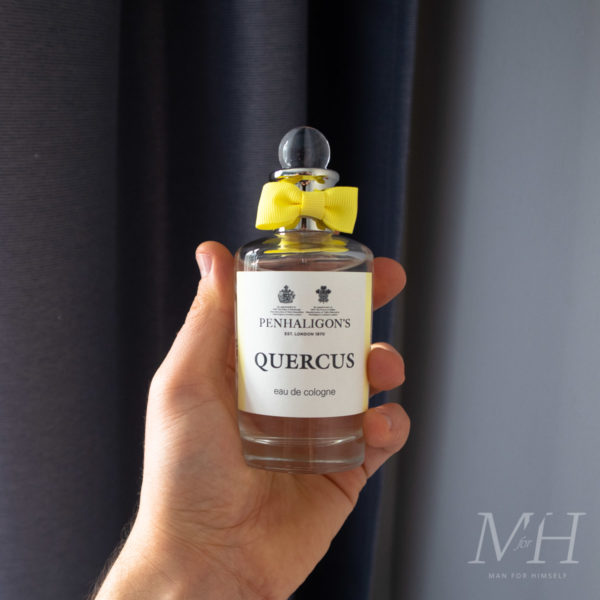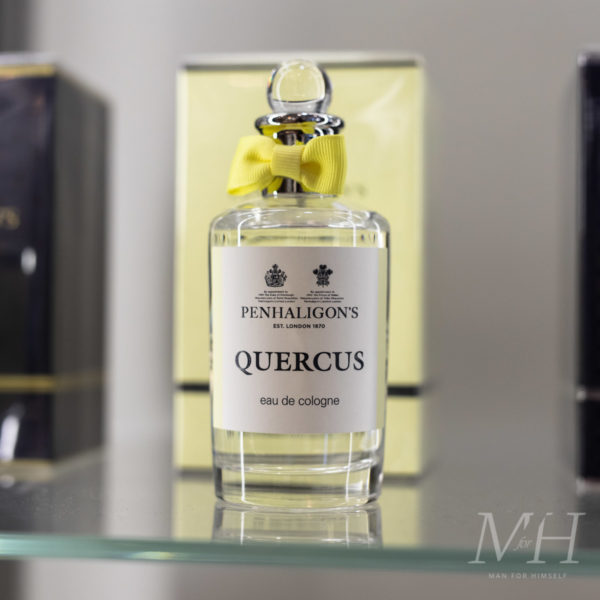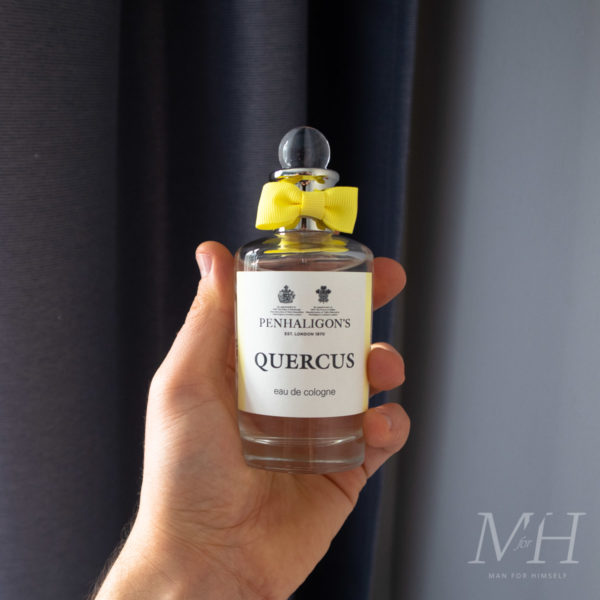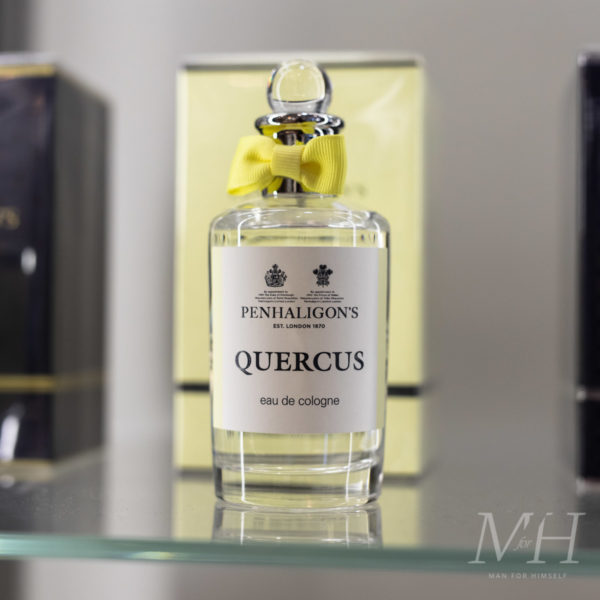 Penhaligon's Quercus
Penhaligon's Quercus (which translated means English Oak) has a bright and invigorating opening from citrus fruits such as lemon and lime. The sweet heart and earthy base cut through this citrus to make a more warm and wearable cologne.
MFH says
Penhaligon's Quercus is a clean, herbaceous, citrus blast. With an opening of lemon, lime, mandarin and bergamot, the fragrance is lively and outgoing. 
It's very much a unisex scent, with a slightly floral heart mixed with just a dash of spice. 
The base of sandalwood, musk and amber has a stronger grounding and makes Quercus much more wearable fragrance than it's initial opening.
Penhaligon's Quercus Key Notes
Top: Lemon, Lime, Mandarin, Bergamot.
Heart: Jasmine, Lily Of The Valley, Cardamom.
Base: Sandalwood, Galbanum, Musk, Amber.
What They Say
"A cologne of some sophistication, named for the iconic English oak. Basil and lemon as fresh as a mountain stream, sweet jasmine, and a woody, mossy depth that brings one happily back to earth."