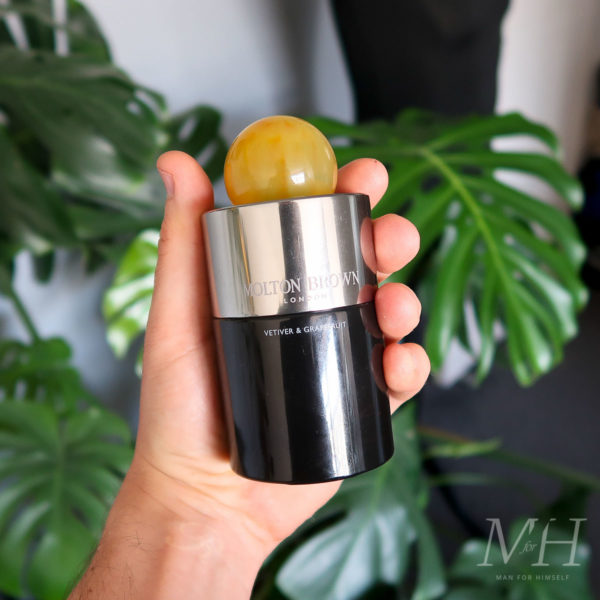 Molton Brown Vetiver & Grapefruit
Vetiver & Grapefruit is a new fragrance for 2020, from Molton Brown. It contains a perfect blend of contrasting notes; from the warming nutmeg and vetiver to the cooling citrus of mandarin and grapefruit. This versatile and sophisticated Eau de Parfum can be worn both day and night.
MFH says
A great EDP that lasts on the skin. Grapefruit is a fantastic summer alternative to the ubiquitous bergamot. Lively and energetic!
Molton Brown Vetiver & Grapefruit Key Notes
Top: Grapefruit, Mandarin, Black Pepper, Cardamom.
Heart: Nutmeg, Lavender, Geranium, Saffron.
Base: Vetiver, Patchouli, Moss and Amber.
What They Say
"Earthy Haitian vetiver and cedarwood confront sharp citrus to form a stimulating union that stands the test of time. This Eau de Parfum is woven with diverse tensions for an elegant and contemporary character."