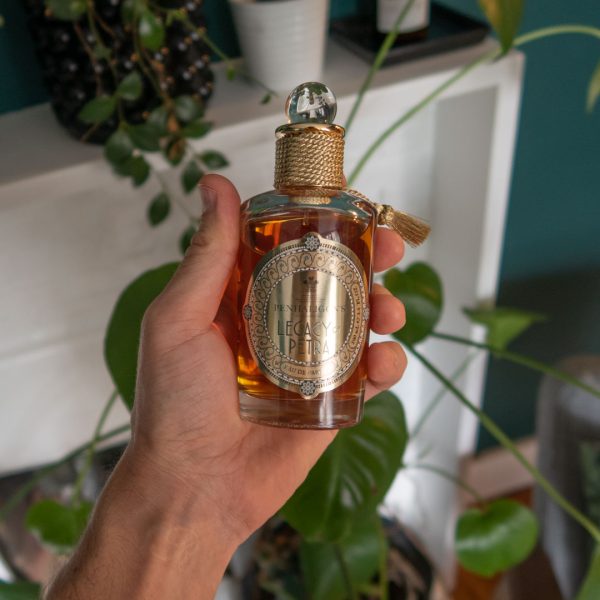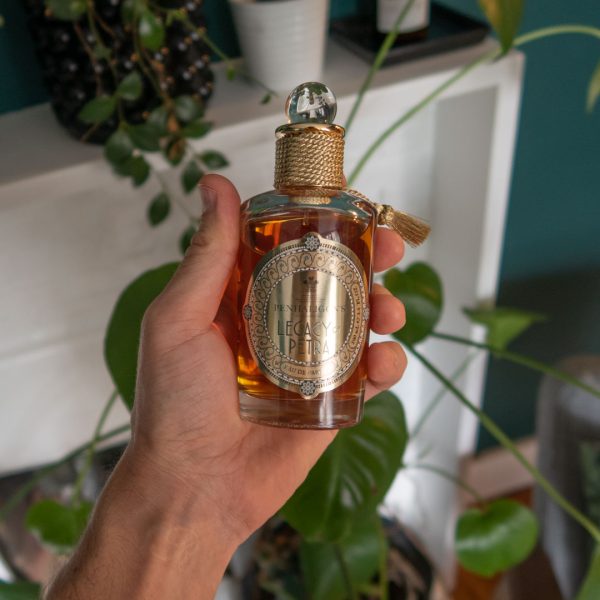 Penhaligon's Legacy of Petra
Bracing desert winds. A riddle of bergamot and balsam. Dusk greets a convoy of fragrant woody amber – and just in time for tea. Warm myrrh makes tarrying tempting. But is it all a façade? Surely not.
MFH says
I fell in love with Penhaligon's Legacy of Petra as soon as I smelled it at the UK launch. Beautifully inviting with a lihtly spicy, tarry quality.
It oozes sensuality, with a woody warmth and just a touch of sweetness.
Projection is fairly intimate after a while… but that's okay when it smells this good. And performance is moderate.
I'd love the launch of a body cream or butter (what do you say, Penhaligon's?) for Legacy of Petra. I want all of that decadence!
At £190, it's really pricey, so get yourself a sample… or go big baller style and blind purchase it!
Penhaligon's Legacy of Petra Notes
Top Notes: Green Tea, Fennel, Bergamot
Middle Notes: Myrrh, Olibanum, Licorice, Rosemary
Base Notes: Benzoin, Vanilla, Woody Notes
What They Say
A scent of warm desert winds and golden amber sands define Petra. A vivacious performance by fennel is herbaceous yet sweet whilst bright bergamot is complimented with a fragrant trail of nostalgic green tea. But the leading star is undoubtedly myrrh. ​