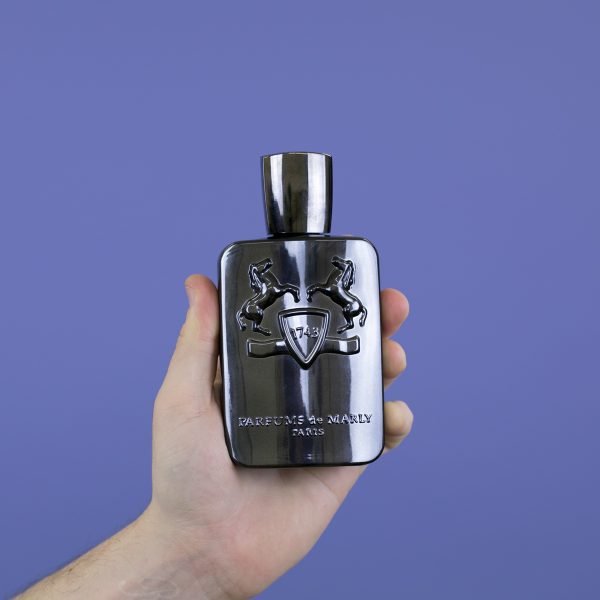 Parfums De Marly Herod
Herod, from french perfume house Parfums De Marly, is a blend of spicy, warm, woody and gourmand notes. This exotic Eau de Parfum opens with a kick, from pepper and cinnamon, and settles into a sweet musk.
MFH says
Just like Parfums De Marly's Kalan, this lasts really well on the skin.
Again, I'm not a fan of the bottle but obviously it's what's inside that counts!
It's a powerful fragrance, with a big hit of pepper at the opening, but it quickly settles into its more sweet and musky tones. I'm not massively into sweet fragrances, but the vetiver and frankincense add a masculine depth to it.
Parfums De Marly Herod Key Notes
Top – Cinnamon, Pepperwood.
Middle –  Osmantinus, Tobacco leaves, Frankincense and Ciste.
Base – Vanilla Pods, Cedarwood, Vetiver, Patchouli, Cypriol, and Musk.
What They Say
"French perfume house, Parfum de Marly, reimagines the splendor of the 18th century starting with Herod eau de parfum – named after a victorious stallion of the time."