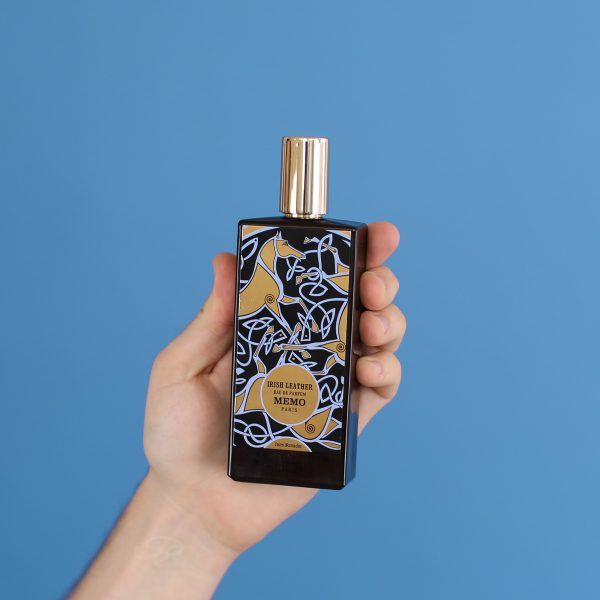 Memo Irish Leather
Memo was founded back in 2007 by couple Clare and John Malloy. For each fragrance, including Memo Irish Leather, they have taken inspiration from destinations they have loved.
This powerful scent contains notes of burning leather, pink pepper, wood, amber, and honey; evoking the memory of a wooden tack room, icy cold mornings and dew-soaked grass.
MFH says
Similar to Kilian Royal Leather, you don't need to spray much of Memo Irish Leather – it is a strong one!
The prominent notes of juniper almost give it a hint of gin. As you probably know, I am a gin fan, and I am therefore a fan of this fragrance.
Memo have a bit of a cult following, so they are a popular brand, despite the high price. If you are a fragrance buff, and love luxurious fragrances, you will love this.
Memo Irish Leather Notes
Key notes: Juniper, Leather, Green Maté Absolute.
Other notes: Oil of Clary Sage, Oil of Flouve, Iris Concrete, Tonka Bean Absolute, Oil of Birch.
---
What They Say
MEMORY
One of those icy, biting mornings. Pink pepper. The sun peeks through the heavy grey clouds. Oil of clary sage. The wind slips beneath your clothes. Juniper berry. Morning dew soaks the grass. At last the stable, the wooden tack room doors, the burning scent of leather, wood, amber and honey. An age-old odour. Green maté absolute. The soft whinny of the horse. Oil of flouve. The smell of freedom. The leather gathers in the wind, the grass warms with the wood. Tonka bean absolute. Irish Leather gallops off into the horizon.