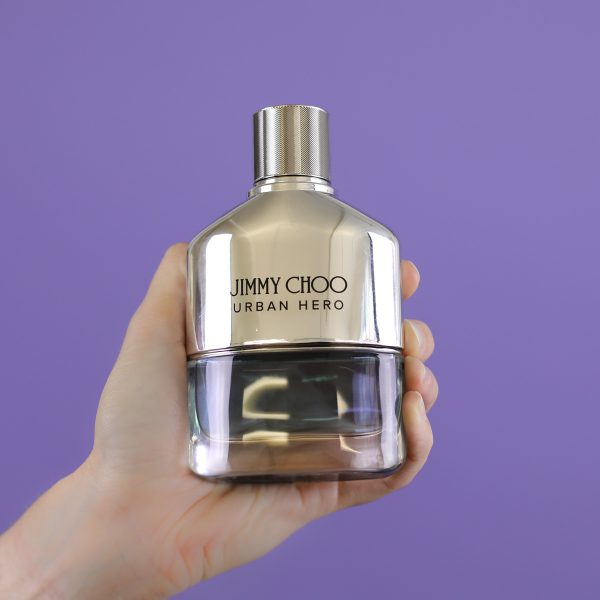 Jimmy Choo Urban Hero
This peppery, citrusy and woody Eau de Parfum is for those mysterious and confident men out there.
Jimmy Choo Urban Hero is an entirely masculine fragrance, representative of those sophisticated men who have a rebellious streak hidden beneath the surface. Also taking inspiration from urban street artists, this fragrance evokes the daring nature of those who use the city as their blank canvas.
MFH says
I really enjoyed Jimmy Choo Man Ice and Jimmy Choo Man Blue but I'm not such a fan of this.
It's an absolutely 'fine' launch but it's not impressive. This is for a guy that's impressed by a designer label rather than an epic fragrance. Disappointing.
Jimmy Choo Urban Hero Key Notes
Top: Lemon Caviar, Black Pepper.
Heart: Rosewood, Vetiver.
Base: Grey Amber, Leather Accord.
---
What They Say
The Story
For this new addition, the brand chose to celebrate the intensity and contrasts of modern masculinity, working the codes of street art with a meaningful story that speaks to every Urban Hero. The Jimmy Choo man is at ease with himself, in touch with his sensitivity yet confident and outgoing. For this new adventure, Jimmy Choo cast renowned street artist Jules Dedet, aka L'Atlas as the face of the fragrance in the campaign; the embodiment of modern man and a true Urban Hero.
The Fragrance
This woody aromatic Eau de Parfum inspired by the urban environment was designed for Jimmy Choo by Antoine Maisondieu and Marion Costero of Givaudan. On top, the freshness of precious lemon caviar with its vibrant undertones combines with the warmth of black pepper. Its heart opens onto the sensuality of rosewood and the sophistication of vetiver, revealing the Jimmy Choo man's artistic sensibilities, before unveiling a drydown that combines the urban elegance of grey amber with an animalistic note of leather for just a hint of rebellion.