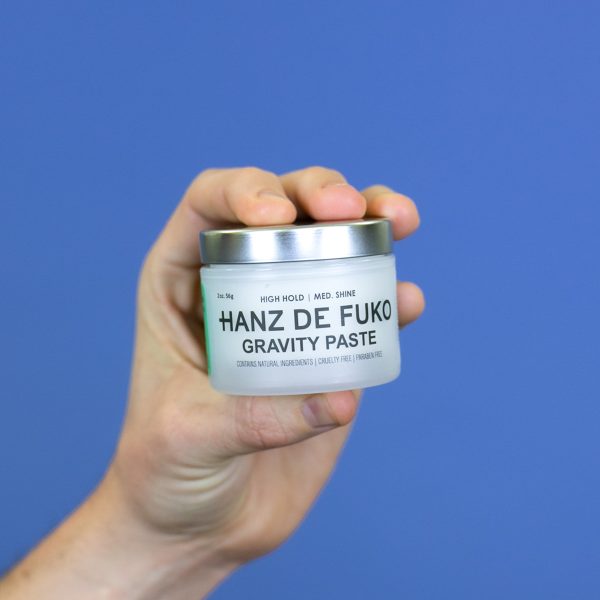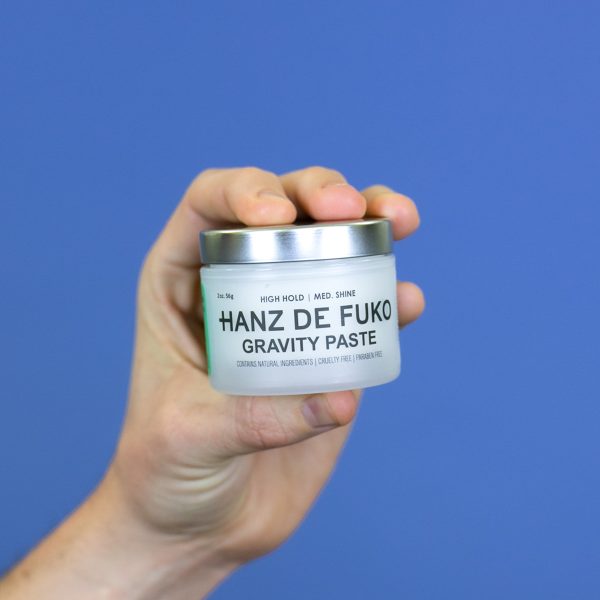 Hanz De Fuko Gravity Paste
Thanks to Hanz De Fuko's innovative "Super-Grip" technology, Gravity Paste helps create hairstyles that last all day. 'Activate' this paste between the palms of your hands to create a strong hold with a glossy shine.
Available from
Man For Himself
£21 | $23 | €24
Shop now
MFH says
Gravity Paste is quite thick and sticky in texture, and will feel tacky in your hands. Because of this, I found it quite difficult to apply to the hair. Saying this, it does work well if you want to create a quiff. The consistency means you can gradually build the volume and the hold is very strong.
You don't need much when styling; a little goes a long way. Start with a small amount, and if you need to, you can layer it up by adding more.
I actually tried using this as a pre-styler, but I wouldn't recommend doing this as after drying it can make hair feel very dry.
Also, worth noting, although it says medium shine on the tub, I would say it gives a high shine.
How To Use
Rub a small amount, vigorously, between the palms of your hands to activate the "Super-Grip" technology. It should feel tacky at this point.
Gravity Paste can be applied to damp or dry hair, for maximum hold and texture.
What They Say
"A scientific breakthrough, Gravity Paste contains revolutionary properties that activate once the product is applied and rubbed between the palms of the hands allowing for effortless hair sculpting."
Hanz De Fuko Key Ingredients
Castor Seed Oil – Strengthens hair follicles and promotes hair growth.
Beeswax – Stimulates hair growth.
Spearmint Extract – Soothes any itching, and reduces dryness and dandruff.