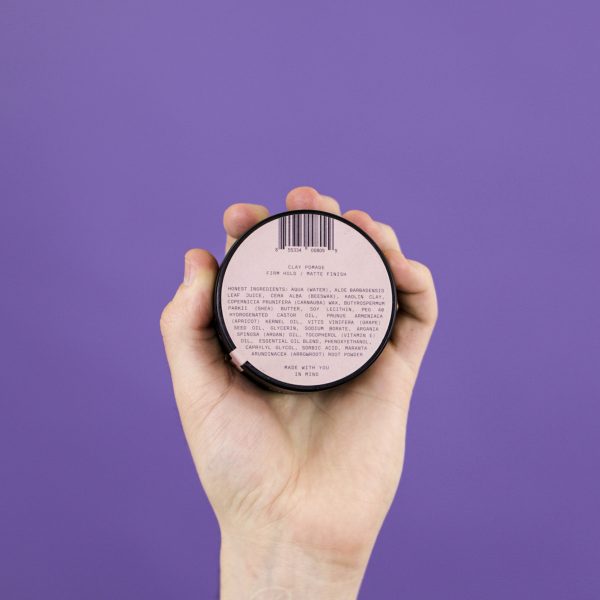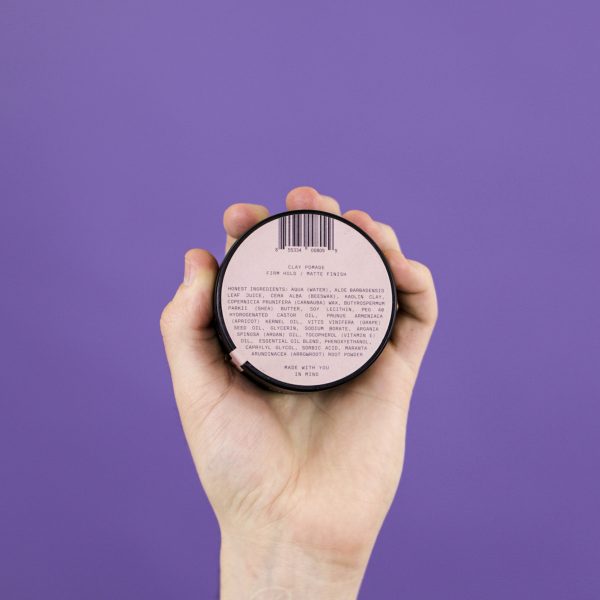 Firsthand Supply Clay Pomade
SALE
Firsthand Supply claim their Clay Pomade is the strongest, most resilient, and versatile product in their line. It was designed to provide a firm yet flexible hold. You can use the Clay Pomade for both clean/tight styles and textured/voluminous styles. With a hold that's long-lasting and easy to restyle throughout the day.
Available from
Man For Himself
£21 | $25 | €25
Shop now
MFH says
The Clay Pomade is easier to scoop and emulsify than the Texturising Clay. This product was really easy to apply and it was extremely responsive with my fine hair. It gives a light hold, so not one to last the whole day, but it is a very versatile product and one I will be using.
About Firsthand Supply
"We believe people matter. So we make stuff that matters. Everything we say, do, and make supports that truth. We're building a company that values people on both sides of the transaction – through honest sourcing, sustainable process, and a heavy dose of give-a-damn".
Packaging
1 Firsthand Jar = 1 Recycled Milk Jug
Since launching they have been able to recycle the plastic from over 50,000 plastic jugs. They have managed to create a line completely out of recycled plastics. 
After months of research they have found a material called PCR (Post Consumer Resin). It's a plastic material that is created by recycling old used plastics and remaking it into little "beads" that a container manufacturer can use to mold into containers. This material had the potential to allow us to close the loop on our packaging supply chain. 
"Most manufacturers that we reached out to either didn't use the material or didn't want to. When we finally located a manufacturer that would we had to source our own resin. We found an amazing company out of Pennsylvania that began over 30 years ago and has become the largest plastics recycler and PCR Resin provider in the world. Through them we were able to source our HDPE PCR resin which is essentially recycled milk jugs."
Consistency
Soft and creamy.
Application
Easily applied. Smooth.
Styling
Great, instant volume.
Finish
Natural look. Light hold.
Hold
Lacks hold but has loads of texture.
Washability
Washes out really very easily.
Key Ingredients
Beeswax: Beeswax contains esters, fatty acids, and long-chain alcohols that are beneficial for human beauty care. It can aid in softening your hair and providing some natural curative properties. When the beeswax is applied to your hair, it can provide moisturising and softening properties. Beeswax can also benefit the scalp, as that's the root of all hair-related diseases. Beeswax can help soothe eczema or psoriasis on the scalp, as well as dandruff. These conditions can leave the scalp feeling dry and itchy, while beeswax can soothe these conditions.
Kaolin Clay: This clay gently cleanses hair and scalp, without excessive drying. It stimulates blood circulation and gently exfoliates the scalp while cleansing. Kaolin clay strengthens hair, improves elasticity, and helps repair damaged hair. It soothes the scalp, helps treat dandruff, and encourages hair growth.
Shea Butter: Helps with hair growth, soothes an irritated scalp, and works as an anti-dandruff remedy. (An irritated scalp can lead to itching and eventually dandruff.) Tames unruly hair, protects hair from damage, heat protection, and moisturises the hair.
Argan Oil: Eliminate dandruff and dry scalp, Tame frizz, flyaways, and repair split ends, protect your hair from the heat of blow dryers and flat irons – Argan oil enriches the hair, nourishing it with nutrients and repairing the damage. Used to treat dry, brittle hair, and it protects your hair from swimming chemicals used in swimming pools, as well as salty sea water which can have a devastating effect on your hair, leaving it dry and dull. It treats hair loss, defines curls, gives your hair a shinier/glowing look- it's pretty much a miracle oil!
Scent (essential oil blend): Bergamot, Juniper Berry, Lavender, Wormwood, Palo Santo
Full Ingredient List
Aqua (Water), Aloe Barbadensis Leaf Juice*, Cera Alba (Beeswax), Kaolin Clay, Copernicia Prunifera (Carnauba) Wax*, Butyrospermum Parkii (Shea) Butter*, Soy Lecithin, PEG 40 Hydrogenated Castor Oil*, Prunus Armeniaca (Apricot) Kernel Oil*, Vitis Vinifera (Grape) Seed Oil*, Glycerin*, Sodium Borate, Argania Spinosa (Argan) oil*, Tocopherol (Vitamin E) Oil*, Essential Oil Blend*, Phenoxyethanol, Caprylyl Glycol*, Sorbic Acid*, Maranta Arundinacea (Arrowroot) Root Powder*