Man For Himself is here to help you at the end of every month with some inspiration of what to buy with your well-earned wages.
We all deserve a little 'payday pickup' every now and then, especially considering it's been such a long wait. We will be looking at new fashion pieces, as well as fragrance, home and grooming products.
Have a browse below over some of our favourite new launches which we think will give you a boost for the beginning of the year.
Go on, treat yourself!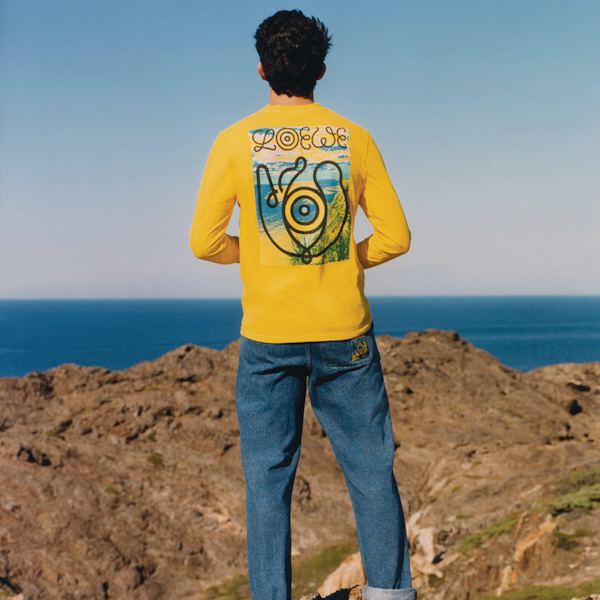 Instagram - @loewe
Fashion
Loewe – New Release – Eye/Loewe/Nature
A new permanent capsule collection has launched from Spanish fashion house Loewe (officially announced "lo-wev-eh", if you're a bit confused). Creative Director, Jonathan Anderson, has delved into the great outdoors for inspiration for this new menswear line. There is a great colour palette throughout this collection with pleasing hues of purple, yellow and red which will definitely brighten up your wardrobe.
Choose from everyday pieces such a slub cotton t-shirts, melange cotton sweaters, canvas cargo trousers and a nylon hooded jacket that will be perfect for a rainy day. We love the leather trimmed canvas backpack. Its compact size make it perfect for commuting or a night away. The neon internal mesh pocket is a nice contrast against the charcoal exterior.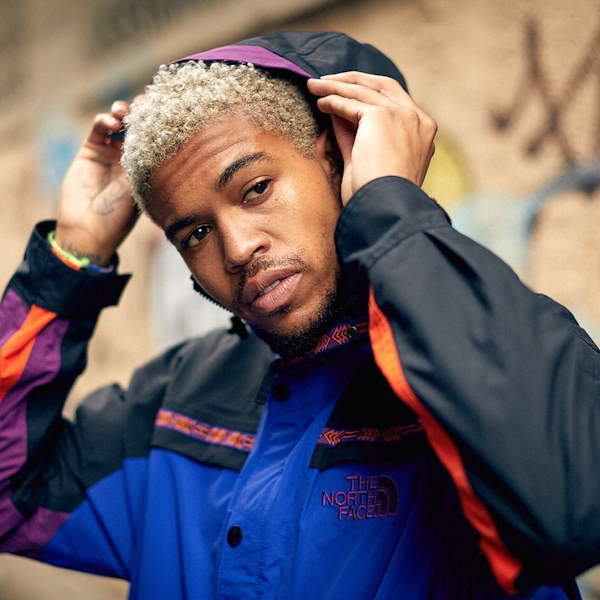 Instagram - @thenorthface_city
The North Face – New Release – North Face '92 Rage
The North Face are kicking off the year with a new collection from their retro '92 RAGE line. Embrace the trendy Aztec vibe with their brightly coloured accessories and outerwear pieces to add an edge to any weekend country walk. Parts of this collection have taken inspiration from the '90s snowboarding movement. They have relaunched some of their classic designs by adding a geometric print, as well as creating totally new pieces of streetwear.
The best-selling classic duffel bag is one that stood out for Man For Himself. These durable bags are so handy for travel, whether it be a week or weekend away.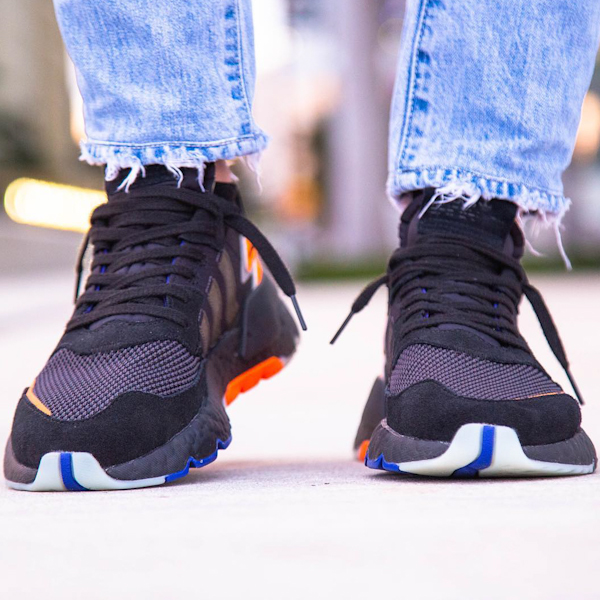 Py_Rates
Adidas – New Release – Nite Jogger
This month, adidas has refreshed and updated its 1976 Nite Jogger trainer. This new and more modern silhouette of a classic style has already, unsurprisingly, proven extremely popular and is selling out fast.
Currently available in "Core Black/Carbon/Active Blue", these trainers will make you stand out at night with the added High Vis technology on the lacing, 3-stripes, and heal patch. As always with a new street style shoe from this sportswear super-brand, you need to be quick picking up a pair before they are gone!

Topman.com
Topman – New Release – Trench Coat
You will be bang 'on trend' with this single breasted trench coat from Topman. Oversized coats were heavily featured in the previous Autumn/Winter fashion shows and be prepared to see a lot in the high street stores.
We really like the dark tan colour of this trench which will look great worn over any wash of denim.

Other high street picks
If you don't feel like splurging too much this month and just fancy one extra piece in your wardrobe, we have a picked out a few of our favourites bits that are new on the high street this month. Click through our selection below.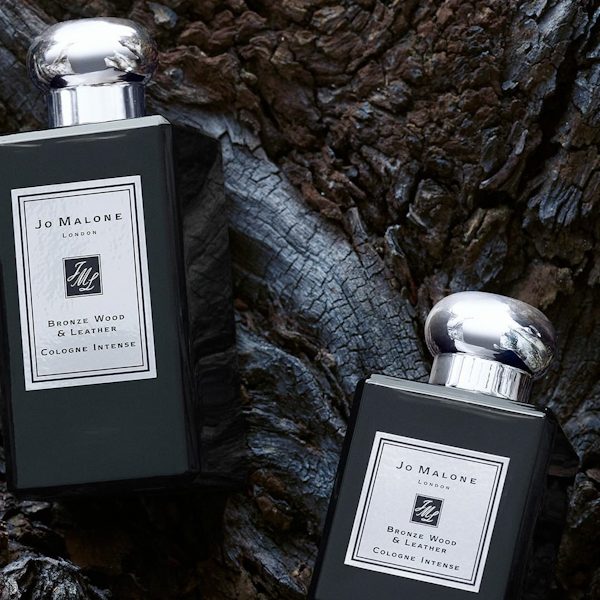 Instagram - @jomalonelondon
Fragrance
Jo Malone – New Release – Bronze Wood & Leather Cologne Intense
Jo Malone has brought a new fragrance to its Cologne Intense collection, Bronze Wood & Leather. This smoky and warm cologne has notes of sultry leather which is contrasted against hints of juniper, fresh grapefruit and vetiver.
You can use this cologne on its own or layer with another Jo Malone scent to intensify the deep and opulent woody notes.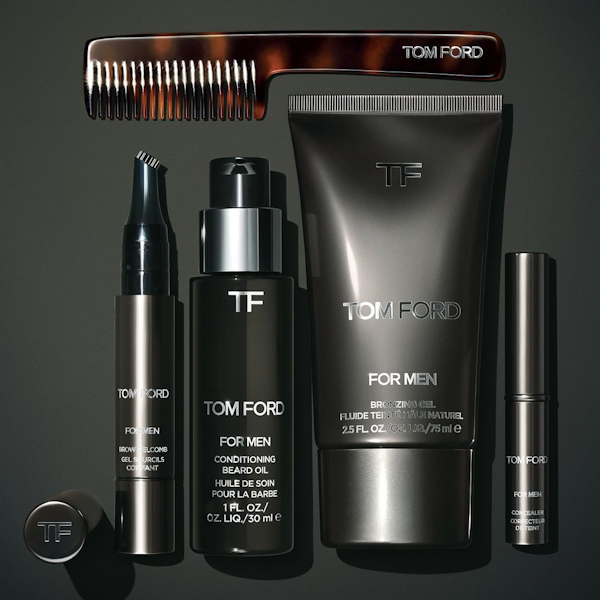 Instagram - @tomfordbeauty
Grooming
Tom Ford For Men – Shave Cream
This might not be a new release but it is certainly a favourite at Man For Himself.  Tom Ford's Shave Cream's rich and air-whipped texture has been formulated to soften your beard, providing a close and comfortable shave. The citrus scent is extremely pleasant and enhances the sensorial experience. This is a luxury grooming item that you won't regret treating yourself to.
Tom Ford For Men – Shave Oil
Another one to add to your grooming routine is the Tom Ford Shave Oil. This oil moisturises, conditions and cushions for a close shave. It will also sooth and protect the skin during shaving to prevent any irritation. It can be used alone or under the Shave Cream.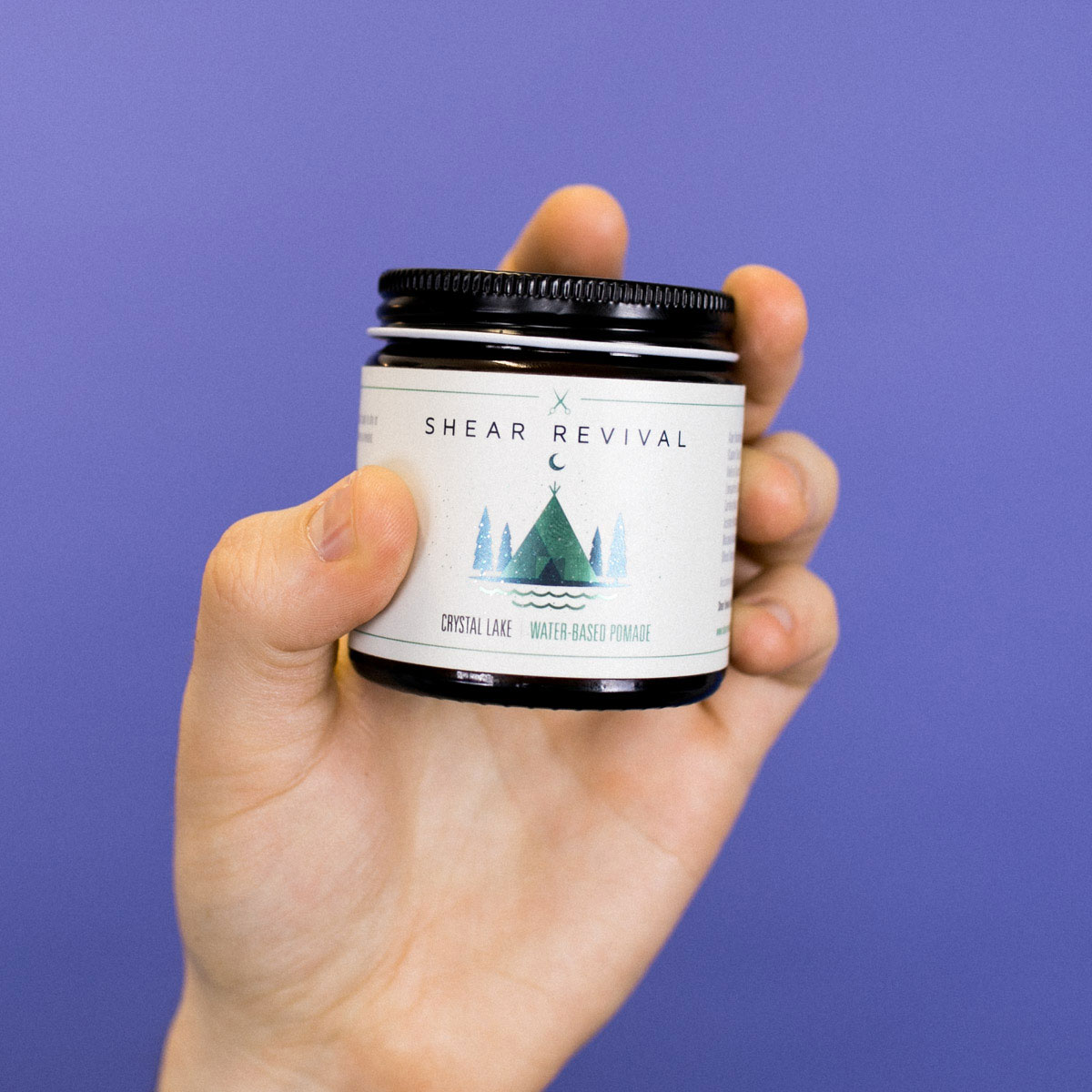 Favourite Hair Product Of The Month
Shear Revival Crystal Lake – Water-Based Pomade
This has been a very popular product at Man For Himself this month, check it out in the product section, here.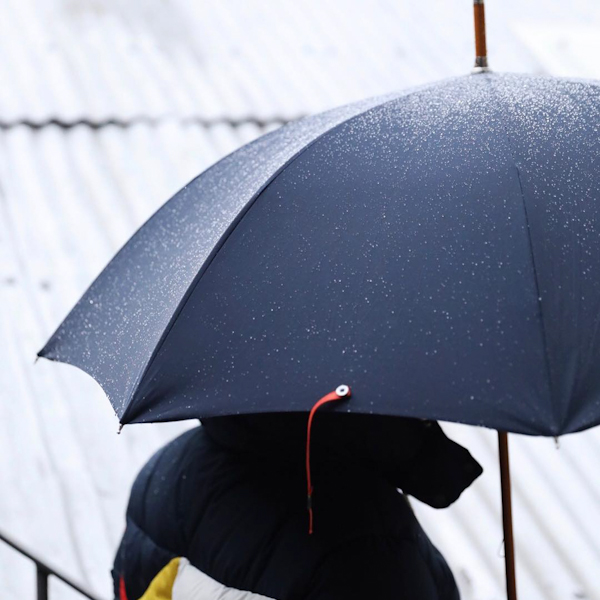 Instagram - @londonundercover
Lifestyle
London Undercover – Classic Umbrella
It's that time of year when we can get caught out by the wet weather and we've all experienced the rage when your flimsy pocket-size umbrella decides it's game over. Now is the time to treat yourself to a decent one from London Undercover.
London Undercover is all about fusing practicality and style when it comes to their designs. They produce some really fun prints and their high quality wooden handles can be personalised. Their classic double layered umbrellas will keep you looking stylish during the most miserable of days.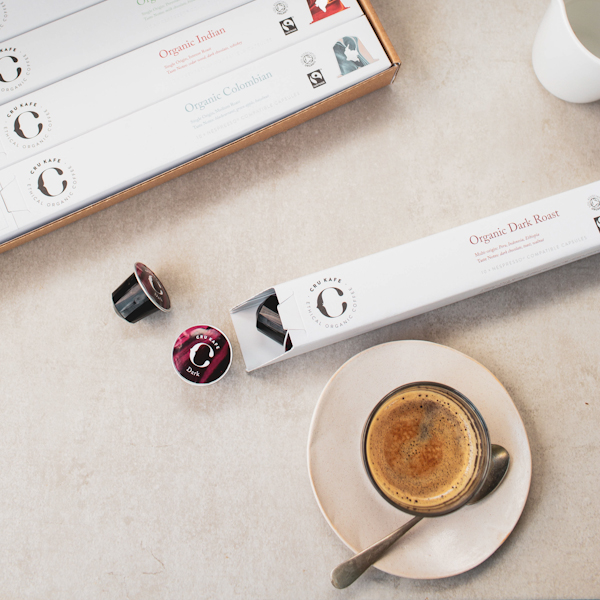 CRU KAFE
CRU KAFE – ORGANIC DARK ROAST
We love our morning coffee here at Man For Himself and we know just how important that caffeine hit is it! London based company CRU Kafe have created the first ever 100% recyclable organic coffee capsules which have become an integral part of our morning routine. Each capsule contains ethically sourced, organic coffee and are available in a variety of blends. Our personal favourite is the Dark Roast which has a rich and full bodied flavour.
There are no nasty ingredients in this coffee, with no pesticides or solvents used. The coffee grounds can be emptied into your compost or food bin and the 100% aluminium pods can be popped straight into the recycling.
Another added bonus is that these Fairtrade capsules will fit into a Nespresso machine and can be easily delivered through your letterbox. Try them out here, we are definitely sold!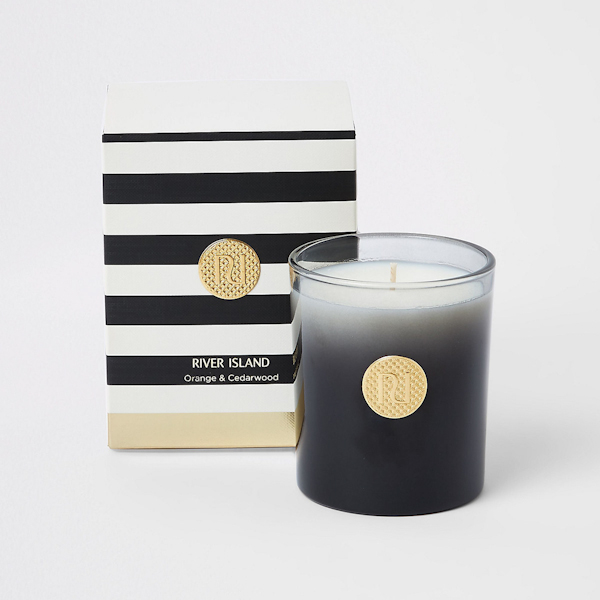 River Island
Candles
We love having a scented candle burning in the office at Man For Himself, and it's always nice to light a candle at home after a long day. This month we've been trying one from River Island's new homewares. The fresh Orange & Cedarwood is perfect for this time of year and we love the ombre finish of the glass.
A candle we have burning in the office most days, is this Voyagea Constantinople candle by L'Artisan Parfumeur. It blends the unmistakable scent of Turkish delight with rich leather, decadent saffron and iris. Designed to capture the heart of th  city, the aromatics of the bustling market places are evoked through ginger and atlas cedar mixes. The smell lasts for days! We also love their range of eau de parfums, which you can see here.
Another one we are really enjoying this month, is from South London based brand, Fellowstead. The Orange Peel & Ginger Soy candle has a sweet and peppery scent with hints of clary sage and coriander seed. Each candle is hand poured, using natural soy wax.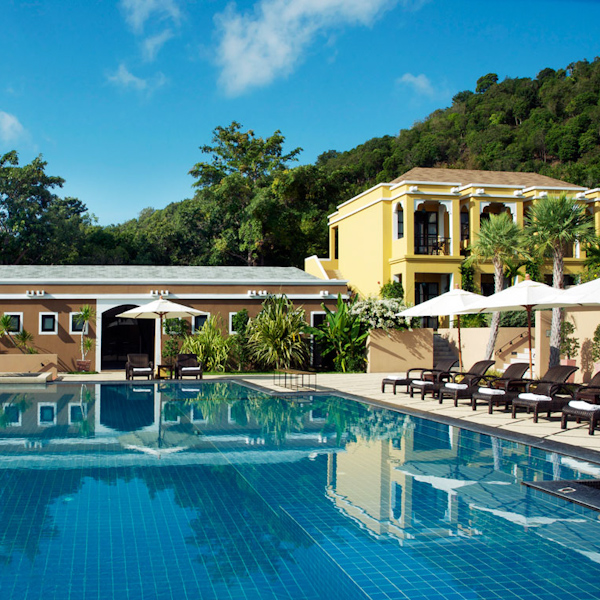 Absolute Sanctuary
Feeling Flash?
To really give yourself a treat on payday, we have a found a couple of things which you might want to consider. How about a flying off to a retreat in Thailand or signing yourself up to a luxury membership club?
Absolute Sanctuary – Men's Vitality
We all deserve a trip away for ourselves now and again, to refresh and reset our systems. Absolute Sanctuary is a 'Fitness and Wellness' resort located on the North Eastern side of Koh Samui.
They have recently put together a new programme called 'Men's Vitality', which takes place over the course of 4-5 days and is the perfect opportunity to de-stress and rejuvenate. For any of you that lead a hectic lifestyle, this is for you.
The Oblique Life
The Oblique Life
This community member's club hosts a wide variety of events and experiences across the city and abroad. Whether it's fashion, food and drink, music, travel or culture that you have a passion for, The Oblique Life offer a wide range of exclusive events for you to enjoy. They offer a personalised concierge service which can help make restaurant bookings and offer travel suggestions.
You will have access to special offers and other benefits such as queue jumping at top bars and restaurants in London. Everything will be right at your finger tips by using their handy app. Check them out here.