How to shave, shape and style your moustache in six very simple steps. 
Growing and styling a moustache can be hard. Seriously, I know. It's taken me over 6 months to get my moustache to a point where I'm happy with it.
I've had mornings, afternoons and countless evenings where I've been stood, razor in hand, looking into the mirror, ready to just "shave the bloody thing off".
But rest assured, with practice and the right routine, you will get there. Follow my 6 simple steps to the perfect moustache.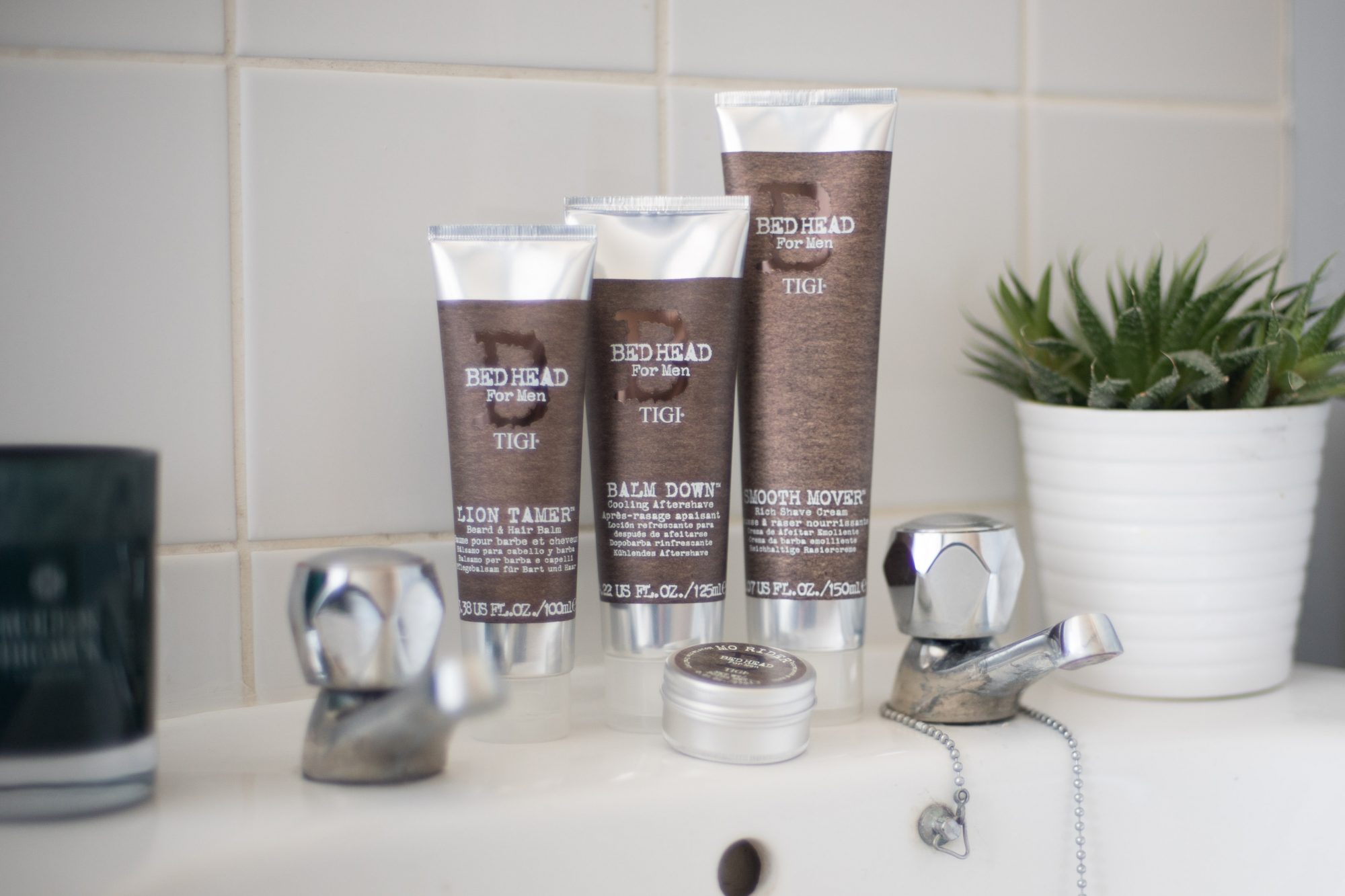 How To Maintain and Style Your Moustache
Step 1: Prepare your skin
Your skin needs to be prepped before you start shaving. Warm, clean and wet skin is the ideal condition for a closer shave.
You can either cleanse (use a face wash) or exfoliate (use a product with tiny little exfoliating beads) before shaving.
An exfoliator will help to remove dead skin and oil that can clog the razor. You should exfoliate your skin no more than twice a week. Over-use of exfoliating treatments can damage your skin.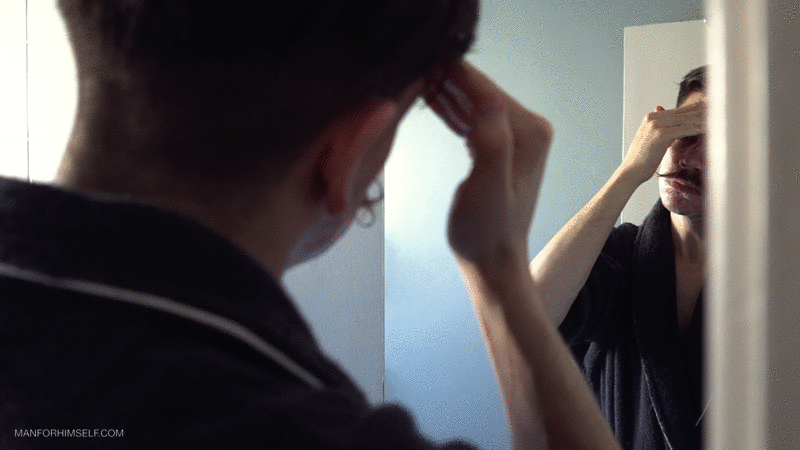 Step 2: Shave prep
You should always use a shave cream, lotion or gel when shaving. It will help to lubricate the skin and allow for a closer and more comfortable shave.
Bed Head for Men Smooth Mover is a  rich and creamy shaving cream. Easily applied across wet skin, it will ease friction between the razor blade and your skin.
Top tip: Generously lather Smooth Mover across the sensitive neck area.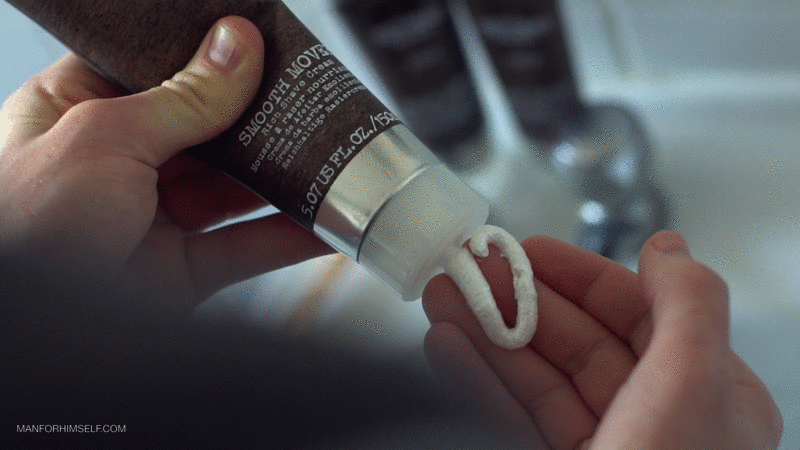 Step 3: Shave
Don't be rough with your razor. Allow it to lightly glide across your skin.
Remove the hair on your cheeks and neck before going in and around the moustache.
For those delicate areas (above the moustache and under the tips), consider using a precision trimmer.
Go slow and steady. One wrong move can ruin everything!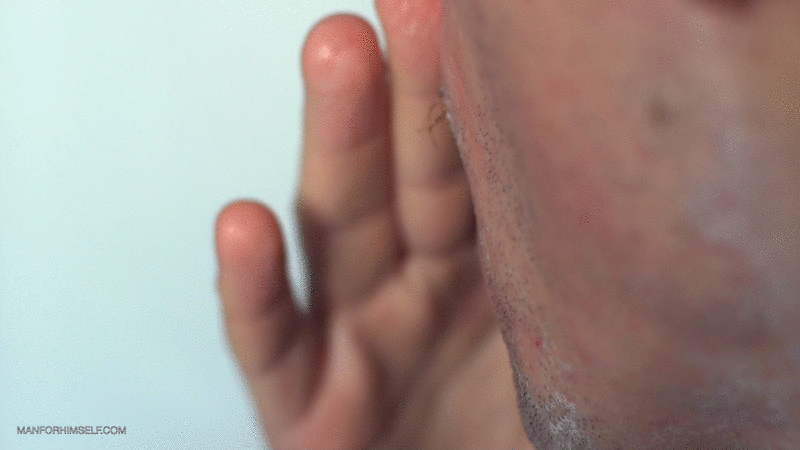 Step 4: Aftercare
It's really very important to finish your shave with the correct aftercare. Just as warm water opens the pores, splashing your face with cold water will close them.
Next, grab Bed Head for Men Balm Down Cooling Aftershave lotion. The lotion helps to hydrate and moisturise the skin; whilst soothing and reducing any redness after shaving.
Reducing irritation with 3 key oils:
Sacha InchiSeed Oil
Sweet Almond Oil
Rice Bran Oil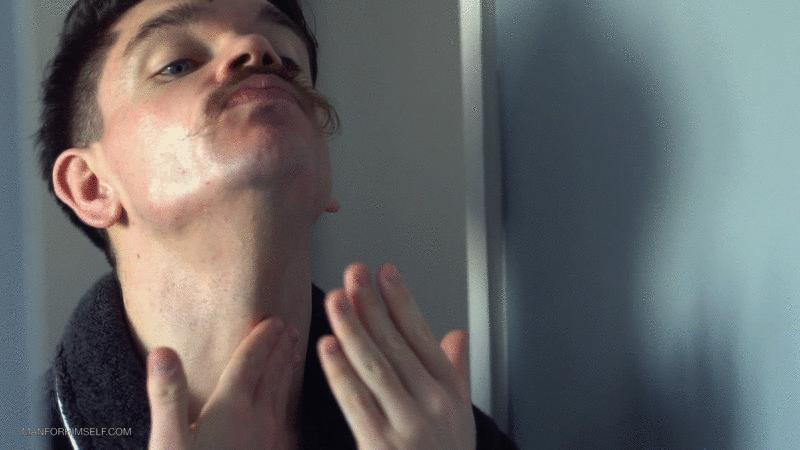 Step 5: Shape your moustache
You've shaved the excess hair from your face and neck and now it's time to shape your moustache.
Grab yourself a pair of scissors (preferably moustache or barber scissors) and cut along the top of your lip. The idea is to remove any of the overhanging hair. Some guys like big, bushy moustaches, but if you want a neat style, it's all about sorting the top lip.
Trim the ends of your moustache so that they're perfectly symmetrical. Try twisting the ends slightly and cutting at an angle.
With your scissors pointing up, carefully cut the centre of the moustache. This will help to define the style.

Step 6: Style your moustache
It's time to grab your moustache wax. I have been so impressed with Bed Head for Men Mo Rider Moustache Crafter.
With a subtle fragrance, the moustache wax has a medium to high hold and is easily applied and styled.
How to use moustache wax
Warm a little moustache wax in your hands.
Evenly distribute across the length of your moustache.
Use a moutache comb to ensure you don't have any lumps or bumps.
With your thumb and middle or index finger, pinch the ends of the moustache into the centre.
Slowly twist and turn inwards. The hair in the centre of the moustache will act as an anchor and pull the moustache ends in.
Finish by using a little more moustache wax on each of the ends of the moustache.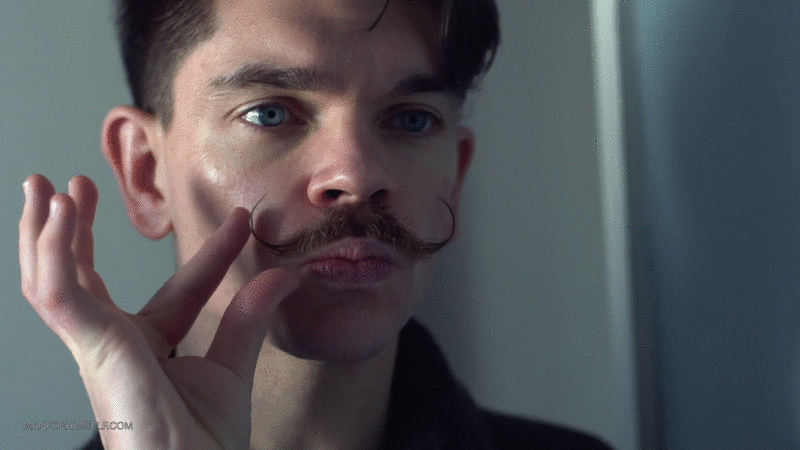 Try Bed Head For Men Lion Tamer. The product is a light condition and control cream for your beard and hair.
It will soften your facial hair whilst nourishing the skin beneath it. Ideal for fuller beards requiring control or for nourishing shorter beards.