Sustainable Grooming
Now – more than ever – we need to be environmentally-conscious consumers. There are choices to be made that are not only right for our grooming routines but also for the planet.
Bulldog Skincare has made that decision easy for us, by continuing to push the boundaries in the creation of sustainable grooming products.
From Beer Bottle To Razor Handle
We no longer have to choose between great design or sustainability with the launch of Bulldog Skincare's glass razors. The unique glass handles not only look great but they are made from at least 70% recycled glass from durable beer bottles; and come in plastic-free packaging made from recycled card.
Although you can replace the razor heads and keep the handle forever (they do look great!), the handles and the razor stand included in the product are completely recyclable. So they can both be put into your normal recycling bins – avoiding the landfill, or worse, the ocean.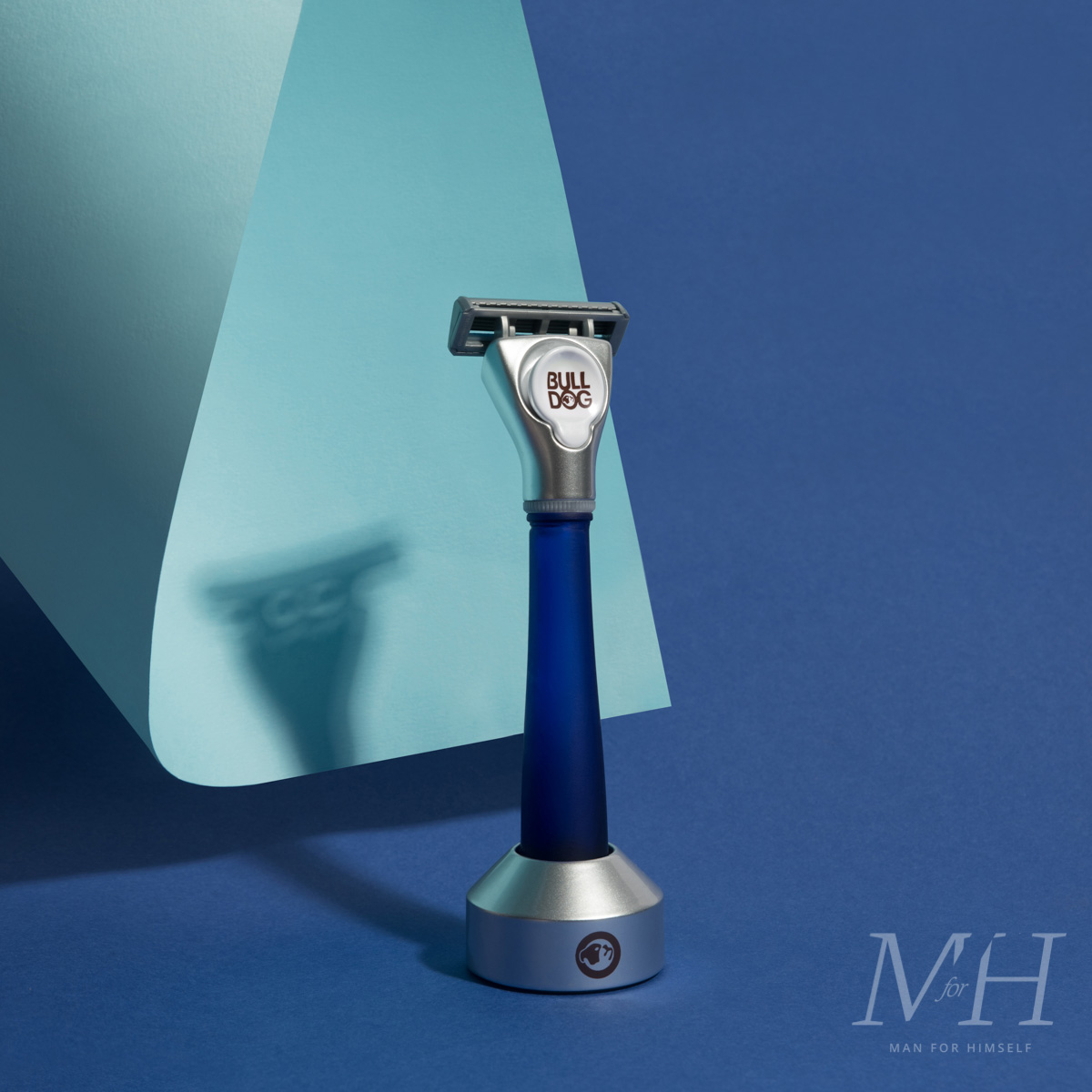 Which Razor Is Right For You?
Priced at just £15 for a handle, razor head and stand; the two Bulldog Skincare razors are available in their Original razor (in green) and Sensitive razor (in blue). They are essentially the same handle but have different razor heads.
The replaceable Bulldog razor heads use a pivoting design and feature 5 tempered steel blades to provide an extremely close shave.
The inbuilt lubricating strip on the Original razor uses Aloe whilst the Sensitive razor head uses Baobab Oil – ensuring the razor glides across your skin for a smooth and precise shave.
Style and Function
Bulldog Skincare continues to push the boundaries with their grooming products for men. They strive to produce products that are affordable, accessible, and yet don't scrimp when it comes to quality. There is a real sense of purpose to help men make the most of their grooming routines.
 "For too long, the shaving industry has focused thoughtlessly on making razors sharper and easier to order online. We don't think that's enough. That's why we're continuing to challenge the category with the launch of our new Original and Sensitive Glass Razors. Recycled glass, a lot less plastic and a quality shave."

– Caroline Mallet, General Manager of Bulldog Skincare
---
The Original and Sensitive Glass Razor are both priced at £15.00 and are available exclusively at Boots and at bulldogskincare.com