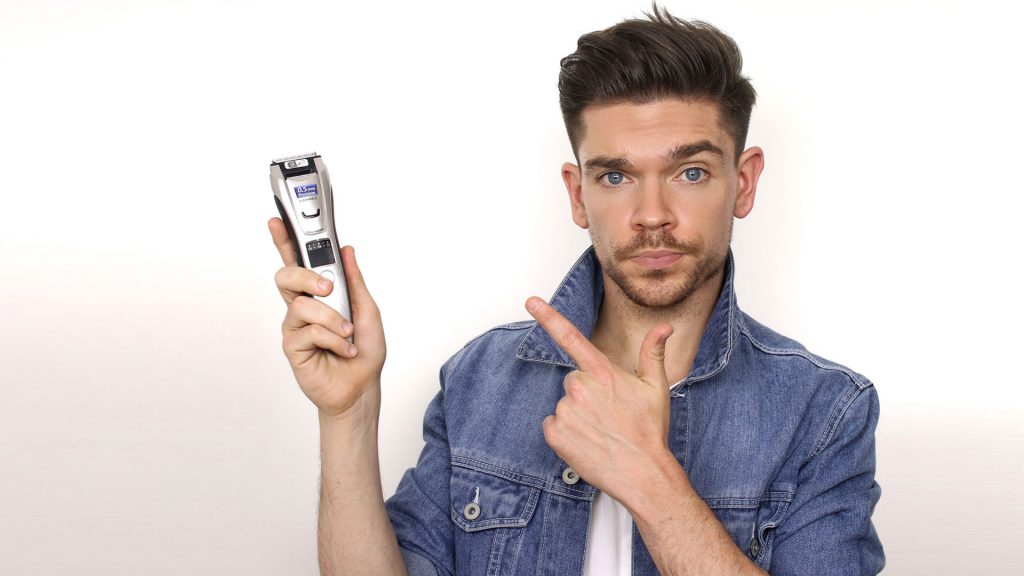 It's time we talked about your body hair. Follow my 6 manscaping tips for a perfectly groomed body.
Manscaping is one of the worst terms on earth, but it is something that we should all be paying attention to.
Manscaping: The removal or trimming of hair on a man's body for cosmetic purposes:
'say what you will about manscaping—the woolly mammoth died out for a reason'

–  Oxford Dictionaries
Chances are that you've tried body grooming before – even if you won't admit it. It's a divisive subject, but getting it right can boost your confidence, add definition to your body and cut down on body odour.
Now, I'm not saying that we should all be whipping our body hair off like dodgy 90s porn stars, but I am saying that we should all be taking more pride in our bodies and the hair on them.
These 6 top tips are for every guy out there. You don't need to have some super-amazing gym body (I don't!) to put these into practice. They're for everyone.
1. Have the right tool
In my time, I've experimented with lots of different things to tame and trim my body hair.
I've shaved, waxed, used hair removal creams and also trimmed.
Shaving:

The newborn/porn star look is really not a good shout!
You run the risk of ingrown hairs – especially round your crotch area.
The feeling of body hair growing back can be really uncomfortable. It can itch like nothing else!

Waxing: 

Waxing is great to deal with back hair. It will take it all off and last a good amount of time.
For other areas, waxing can be pretty tricky to do right and will require a friend or a trip to a salon.

Hair removal cream: 

If this goes wrong, you will know about it.
One minute over the '5 minute maximum' will leave your skin in a heated, itchy rash. No amount of moisturiser will take the sting out. Believe me. Seriously.

Trimming 

Using an electric trimmer is my preferred method.
You can choose what length you want.
You can use the same trimmer for your facial hair.
It's the quickest method.




The timmer I've been using for the past month is the brand new Panasonic ER-GB80.
Masculine and ergonomic in its design, the trimmer comes with three interchangable attachements for your beard/mustache, body and hair clipping.
Sharp stainless steel blades provide a close and even trim, along with 39 different settings to really get the right length across your body.
Being 100% washable, the trimmer can be used in the shower and cleaned after use.
Available from –  Amazon | Panasonic (US) | Very (UK)
2. Pick the right length
There's no right or wrong length for body hair, but you want to keep everything neat.
Groomed, not bald.
Back 

You really want to get this waxed. Seriously. Back hair is not – and will never be – on trend.

Chest

If you're a guy with thick facial hair, your chest hair should compliment this. If you whip it all off, there will be a hair imbalance across your body.
I'd always recommend starting long with your clippers and reviewing at different stages.
Go as short as you feel comfortable with.

Underarms

You can go as much or as little with this.
If it's poking out of your t-shirt, take off some of the length.
Recommended length are a clipper grade 2-3.
Gym-going guys tend to keep this pretty short.

Pubic hair 

The easiest area to trim – keep some of the hair but make it neat.
A clipper grade 1-2 is ideal. Again, this is all personal choice.

Balls 

You want to try and get as much hair off here as possible.
It'll take time, but it's worth it.
Use the trimmer bare against your skin – using it in short and slow strokes. Be very, very, careful.

Perineum (aka grundle/gooch)

Like your balls, you want to keep this area totally trimmed.
As close as possible.
If you're going in for a back wax, consider getting this done at the same time.

Bum 

Yep, we're keeping this trimmed too.
Not too short, but you want to be able to see the skin.
Again, you can get this waxed. I've never done it, but some guys swear by it.
Remember: After trimming around any of these areas, apply a light moisturiser to keep the skin cool and to avoid any redness.
3. Do it in the shower
This is more about cleanliness rather than some magic technique.
It will keep all the hair contained in one place and you can shower straight after.
4. Do it dry
Although you're doing it in the shower, keep the shower off until you're totally finished.
Wet hair can bunch up and stick to skin.
Dry hair will allow a closer and more accurate trim.
5. Stretch the skin
Stretching your skin will allow you to get into all areas of your body… especially around your crotch.
There are skin fold and grooves on the the crotch area.
With your free hand, carefully stretch this area to allow your trimmer to get right in.
If you cut yourself, clean and treat the wound. An infection is not what you want.
6. Cut the way your hair grows
You guys will know about this from shaving your face and neck.
Trim the way your hair grows – this will allow a more even length across your body.
Your hair grows in different patterns, especially on your chest.
Stick to these 6 manscaping tips, and you'll have your body hair totally under control.
And guys – believe me – we're all doing it. 
---
Shop the Panasonic ER-GB80:
Available from –  Amazon | Panasonic (US) | Very (UK)