To be brutally honest, when these All Saints fragrances first arrived in the office, we were pretty sceptical about the potential quality, but it just shows you shouldn't judge a book by its cover, as we can confirm all three of these are great!
Man For Himself is extremely fortunate to be sent so many amazing fragrances, but unfortunately a lot of high-street brands quite often don't hit the mark when it comes to quality, and can't compete with other luxury perfumeries. This is not the case with All Saints fragrances and we are so impressed.
Below are three of the unisex All Saints fragrances which we have tested out at MFH HQ. There are two more which were released more recently, and we hope to give them a try as soon as possible.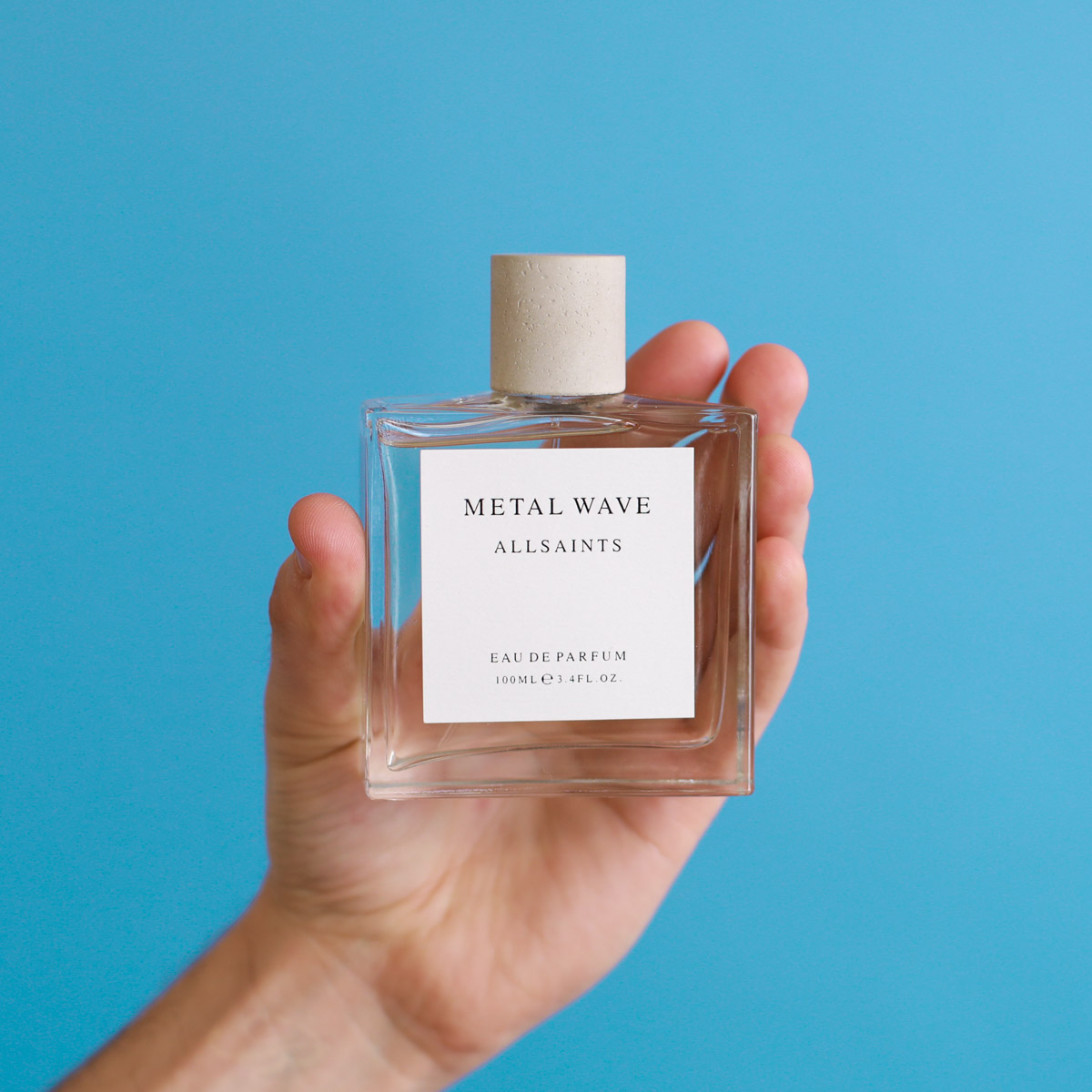 All Saints Metal Wave
All Saints Metal Wave
Metal Wave has a musky and oriental scent. With the juniper berry sitting at the top, it provides all the gin vibes, but it eventually settles with really warming wood.
This is young and bright, with some depth from the Papyrus Wood.
Man For Himself has been so impressed with all the All Saints fragrances so far, but this is probably our favourite and we think it is the easiest to wear.
It is worth noting these Eau de Parfums are great value for money and their performance is impressive for a high-street brand.
KEY NOTES
Juniper Berry
Papyrus Wood
Magnolia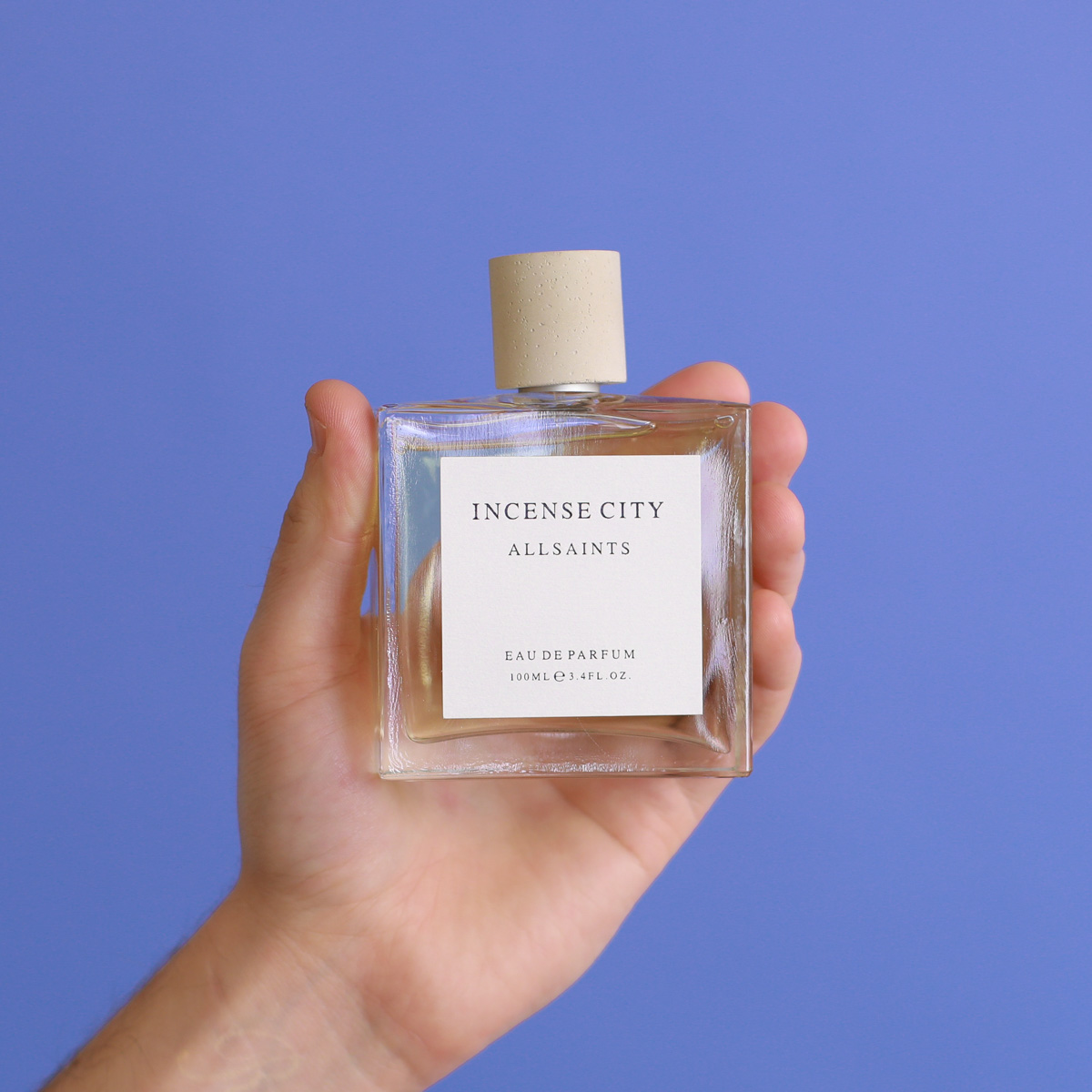 All Saints Incense City
All Saints Incense City
Incense City has a provocative, hedonistic and oriental scent. Powerful notes of cypress, cedarwood, and incense blend to create a smoky and earthy fragrance – evoking the feeling of a mystical and spiritual city.
This Eau de Parfum is the most mature fragrance out of these three. It's smokey, spicy and almost reminds me of Middle Eastern markets, full of incense. You could compare it to the Penhaligon's Trade Routes fragrances.
This would make a great fragrance for the evening, as we could definitely see Incense City turning some heads.
KEY NOTES
Cypress
Cedarwood
Incense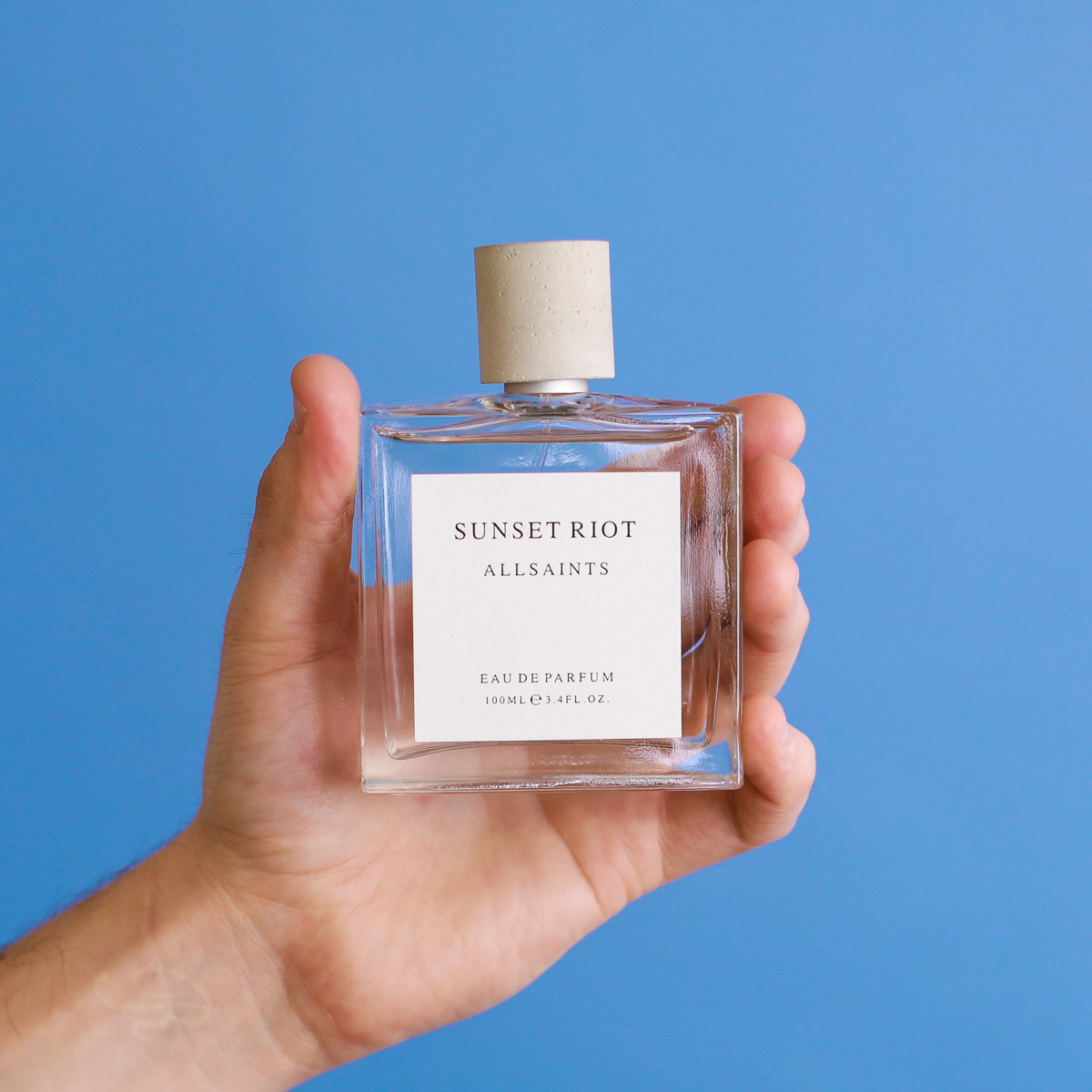 All Saints Sunset Riot
All Saints Sunset Riot
As with the juxtaposition of its name, Sunset Riot, is both explosive and calming. This unisex Eau de Parfum opens with a spicy kick of pink pepper but quickly settles into a warm and woody fragrance.
The spice in this fragrance isn't abrasive or offensive and you will actually notice a sweetness to it on the dry down. This then settles into the cedarwood at the base.
Like the other All Saints fragrances, it's young and accessible and the performance is impressive – we have tried and tested this and it lasts a long time on the skin.
KEY NOTES
Pink Pepper
Orange Flower
Cedarwood