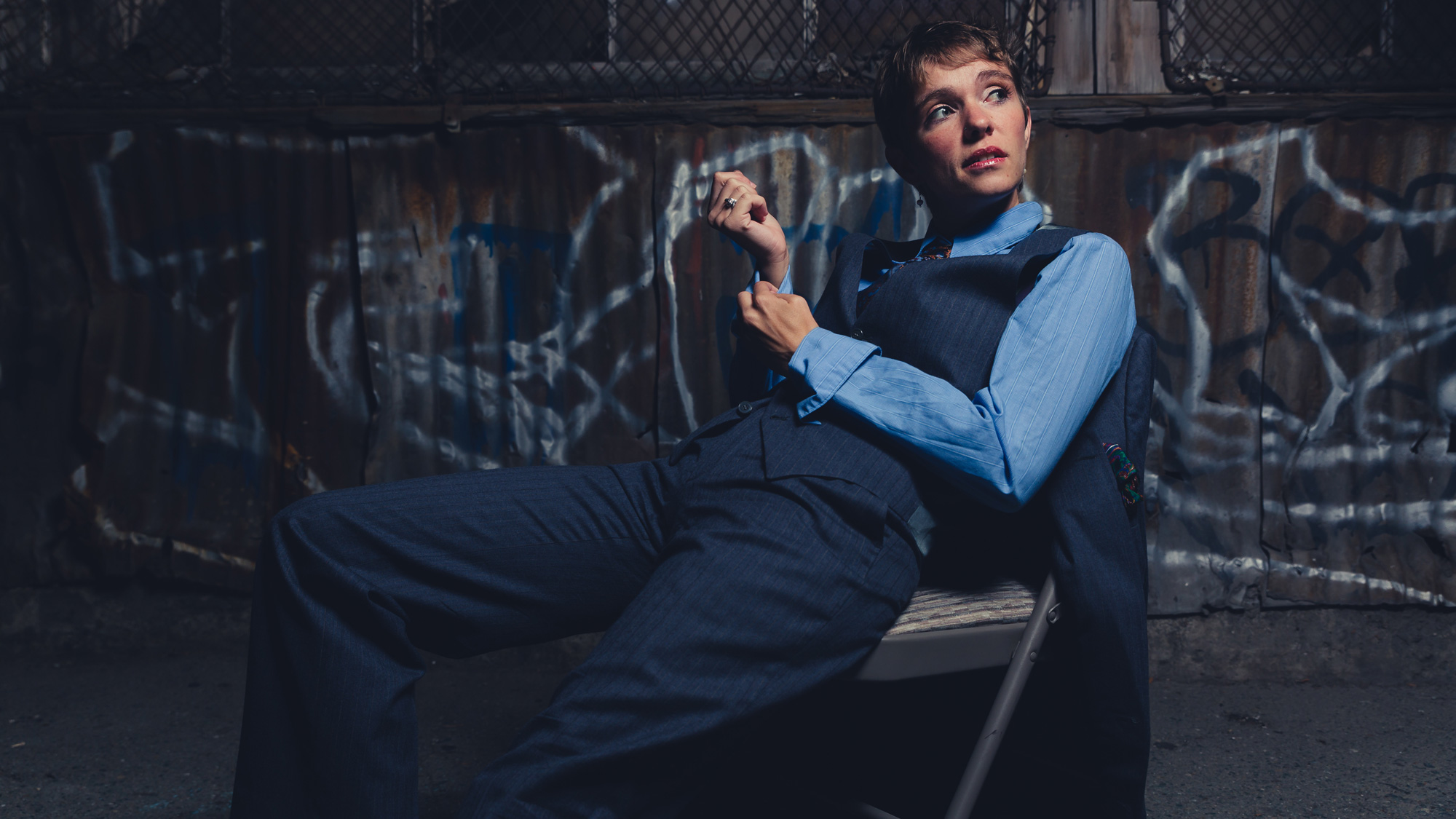 Women wearing men's clothing is nothing new, but it's certainly not easy! Follow my top tips and trick to find the perfect menswear fit for you… without compromising your female form. 
Growing up, I realised quite early on that I found men's clothing more aesthetically pleasing than women's. I loved the elegance, and the way the styles were worn, taking most of my inspiration from the magazines I used to read.
Finding the right clothing when you're a girl can be confusing, never mind trying to find men's clothing that fits appropriately and works well with your body type. It always seems like the whole system is designed to confuse the hell out of you.
Why Gender Neutral Clothing Doesn't Work
Women wearing men's clothing is a pretty niche market and there's not much out there to help us women. Sure, there's unisex, or gender-neutral stying, but it just doesn't do it for me at all.
While gender neutral clothing is progressive and innovative, I find that it causes both genders to lose their shape and individuality.
So, with this all said, I've decided to use my years of experience in this subject to provide my fellow sisters (you!) with the tools and techniques to improve their personal styles.
Women: The Rules Of Wearing Men's Clothing
As a rule, the bodies of women have entirely different proportions than men. We have naturally smaller frames; wider hips; much larger chests; shorter arms and legs; narrow shoulders; and smaller feet and hands.
What this means is that clothing designed for the opposite gender is not actually going fit you properly when you first purchase them. We can't really do much to change our bodies, other than working out, but even then that might not help solve the problem in the long run.
Sizing: Try, Try, Try!
The most obvious thing I'm going tell you today is to try on as much clothing at the store as possible. This is really going to help in narrowing down how you feel about yourself in men's clothing and what kind of fit you're looking for.
If you're a smaller bodied female, try to size down as much as possible on everything; or instead purchase close-to-the-body styles, such as skinny jeans and slimmer shirts.
If you're a medium-to-large bodied female, you may have to size up, but because men's clothing is still naturally going to be bigger in some areas, try your hardest to stick to slimmer styles as well. Don't risk losing your shape!
When it comes to buying pants (or trousers for those of you in the UK), it will always be tricky. You need to accommodate your hips and this is something that men's jeans don't accommodate for.
For me, my hips are wider than my waist which is 30 inches, so I usually have to size up to either 31 or 32 so that I don't risk splitting the fibers in my pants. To maintain some shape, I'd once again recommend always staying with a slim or skinny pant if you can.
Remember: Size down, and stick to slimmer cuts.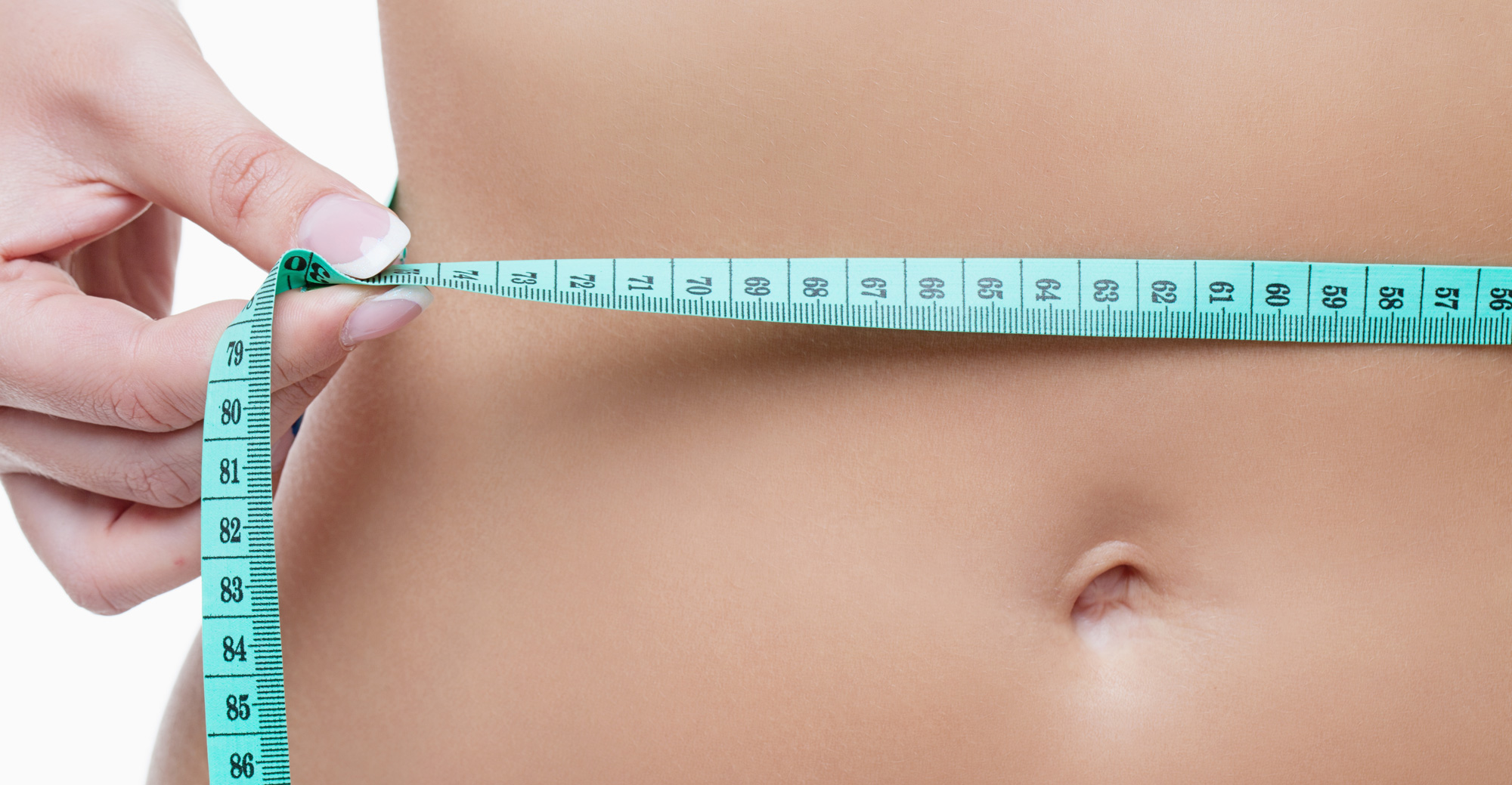 Know Your Measurements
Different brands cut their clothing in different ways. You can never expect one thing to fit the same as the other.
European brands tend to cut closer to the body, so sometimes you may have to size up to a medium. On the other hand, American brands will almost always employ a looser shape, so this obviously means sizing down, sometimes even to an x-small if you need to.
The best thing that is going to help you is to properly measure your body. I'm not taking about height, what I mean is to find or buy a tailor's ruler and measure your body.
Here are the key measurements you need:
Bust: Measure all the way around your chest and back ending at the top of your breasts.
Chest: Measure directly under your breasts.
Waist: Measure at the most narrow point of your natural waistline, just above your pelvic bone.
Hips: Measure around the widest part of the hip bones.
Legs: Measure from your waist to your ankle.
Inseam/Inside leg: Measure inside the leg, from your crotch to the ankle.
Thighs: Measure the fullest part of  your upper leg.
Calves: Measure the fullest part of your lower leg.
Arm Length: Measure on a slightly bent arm from your collarbone to your wrist.
Get It Tailored
After you've bought your clothing, it is still worth visiting a tailor. Finding an excellent tailor can be the difference between clothing that fits okay and clothing that fits perfectly.
You first need to know how to talk to your tailor. Start by describing the desired cut you're hoping to achieve. It's almost the same as telling your barber what you want done on your hair; they know their craft and they want to make you look amazing. If you're really unsure, just do your own personal research, but be confident, and remember that a tailor wants to help you look your best.
Personally, when it comes to dress shirts, the sleeves, cuffs, and tails are almost always too long, even when I size down. I ask my tailor to bring in the fabric around the arm for a slimmer look, and then stitch the cuff higher on the arm to my appropriate length.
I also have him remove the excess fabric on my shirt tail but still leave just enough that I can still tuck it in without bunching around the waist. In the event that the chest on the shirt is too big for me, and I'm losing my natural shape because of it, I'll tell the tailor to bring it in around the box pleats to pull the chest tighter.
Pants and denim is where it gets just a little bit trickier for me. I am a normal bodied female, but my hips are wide so my pants have to always accommodate that. My shirt sizes are small or x-small and my pants tend to be wider around the hips, so I risk having a horrendous diamond shape with really long legs. To fix this, I ask my tailor to take an inch off my waist, and then to take in the hips slightly, as well as tapering the pant considerably around the calves and ankle. This almost creates a slight carrot fit, but it works very well with my body type and ends up having the desired appearance of a very natural fitting pair of pants.
Last but not least, I ask him to correct my inseam to 27.5 inches and sit right above my ankle, because most men's pants will come in 30, 32, 34, and 36 inch inseam's. It is important for you to try to stick as close to your natural inseam as possible.
DIY Tailoring
I understand how expensive using a tailor can be, especially if you need a lot fixed with your clothing. Sometimes I really can't justify spending all that money! So over the years, I have developed little tricks that I used to give the illusion of form-fitting clothing without actually spending a cent.
Cuff or tight-roll your pants: Do this a few times until the bottom of the pants are at your ankle. Also, use an elastic when tight-rolling to get the cuff to stay up all day without becoming loose.
Shirt tail suspenders: Also sometimes called shirt stays, the military use these to keep their shirts tightly tucked into your pants. It'll provide you with a bit more of a closely fitted look if desired, and your shirt won't muffin over your pants.
Roll your sleeves: If your shift sleeves are too long, you should cuff them over your wrist, or just below your elbow. If after that, it still looks baggy then maybe opt for a short-sleeved button-up to begin with.
Tuck your pants: If you don't want to cuff cause you think it looks bad, then tuck your pants upwards inside of the leg until it's above your ankle. Over time the tuck may become uneven, so pay attention and see what works best for you.
Wear a sports bra: If the chest is too tight, the buttons are stretching, and the option of sizing up didn't work for you; wear a sports bra. It helps to confine the breasts, without being too restrictive with movement. The downside is that it will take away your natural chest shape, and you risk the dreaded uni-boob.
Own Your Shape and Style
In the end, please don't ever feel bad about the way you look or how your body looks in men's clothing. There really is something out there for everybody.
It may take a little bit longer for you to shop around, but when you find that perfect fit, you will know it! Always keep an open mind to your personal style, it will develop.
Don't spend any time focusing on societal norms and how certain clothing belongs to one gender or another. We can wear what we want. As long as you're happy and confident about what you're doing, then that's all that matter. Perhaps you can even inspire someone else to step outside of their own style box.