Man For Himself  has put together a list of this month's new releases, as well as pieces which we think will fit nicely into your wardrobe.
There has been some exciting new launches in fashion, grooming and fragrance. Man For Himself also took a trip to Palma to try out a luxurious hotel.
Have a look below at Man For Himself's selection for this month's Payday Pickups.
---
See out Payday Pickups from last month here.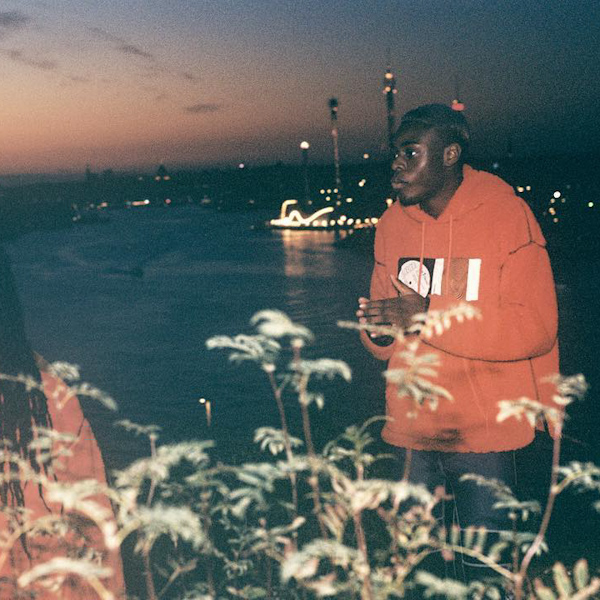 Instagram: @rbnxbjornborg
FASHION
Robyn x Björn Borg – New Release
Robyn may have recently exploded back on the music scene with her new album Honey, but she also just launched a new capsule collection collaborating with Swedish brand Bjorn Börg.
Since releasing her first album in 1995, Robyn has been somewhat of a fashion icon within the music industry, and has always embraced her own unique sense of style. This is a unisex collection which focuses on her interest in street style and Swedish youth culture, whilst taking inspiration from Bjorn Björg archive pieces.
Robyn has claimed these are pieces that you can wear to go for a run but also head to a club. You can expect hoodies, zip up jackets, t-shirts, sports tights and underwear. All in shades of navy, black, orange and grey.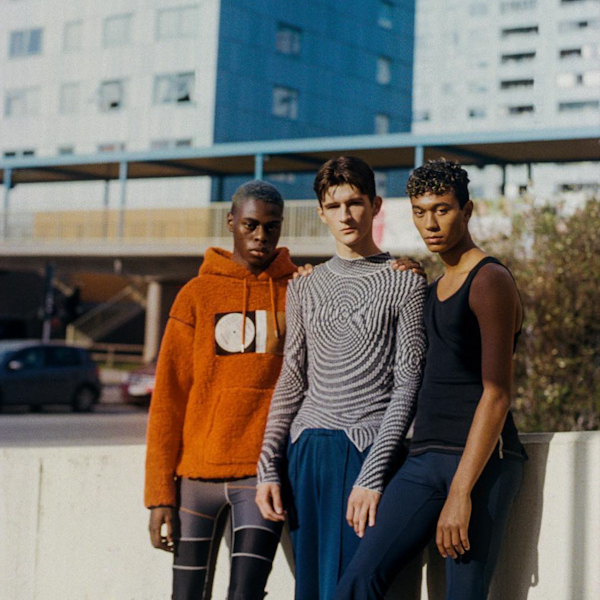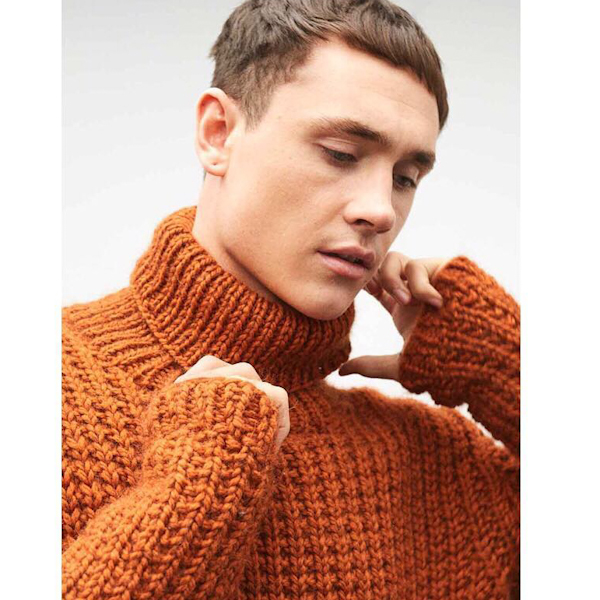 Instagram: @genevievesweeney
Genevieve Sweeney – Socks
Genevieve Sweeney launched her premium knitwear label 2015. Genevieve only works with British mills, manufacturers and suppliers of some of the finest yarns.
This purely British brand produces some unique knitwear for men with some chunky wool and cashmere mix sweaters and cardigans, as well as some brightly block-coloured lambswool jumpers. All the pieces are extremely well made and finished by hand, to produce a high quality product.
Man For Himself really likes Genevieve Sweeney's knitted socks. They have been tried and tested, and can confirm they are not only stylish, but extremely comfortable! You can shop online on the website where you can choose from seasonal colours made with luxury fibres, or you can even choose a sock subscription service where you will receive a new pair of socks to your door every month. Plus, for an added touch, you can have your socks monogrammed.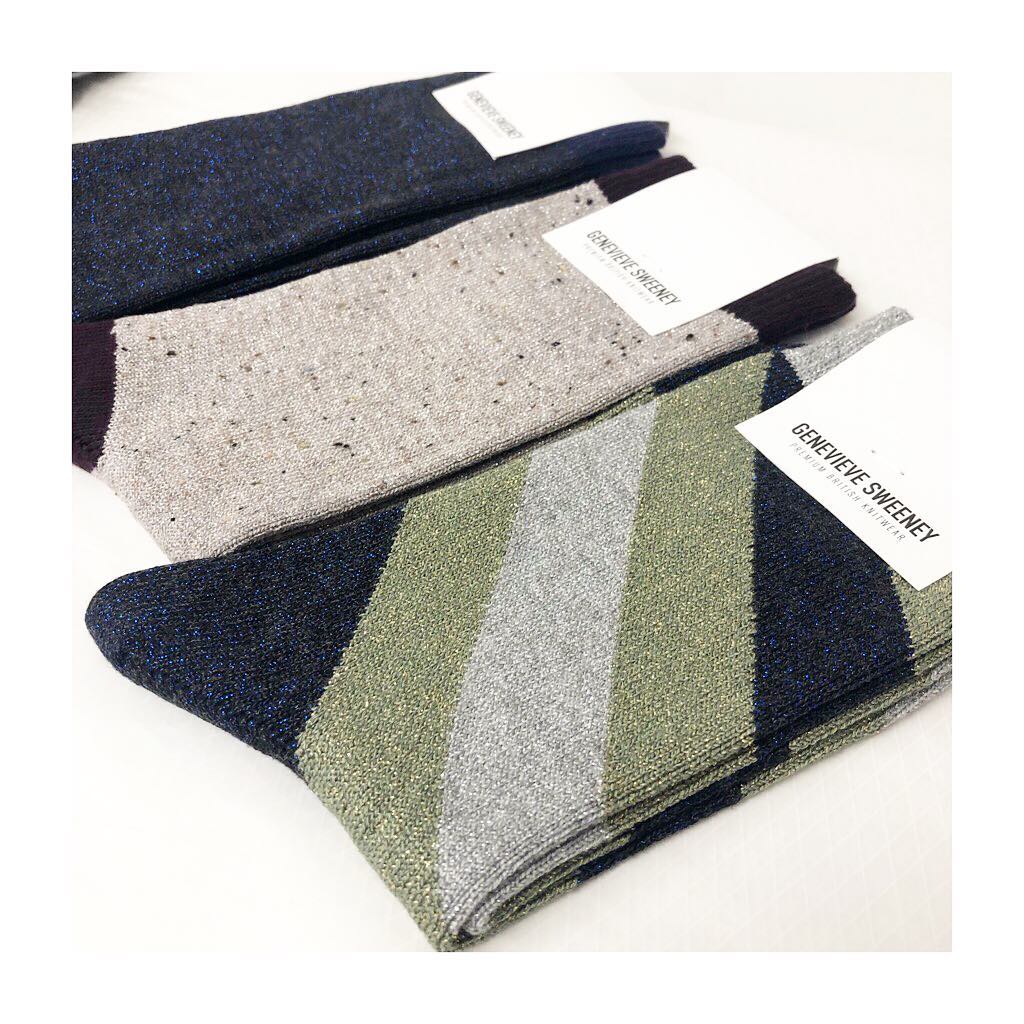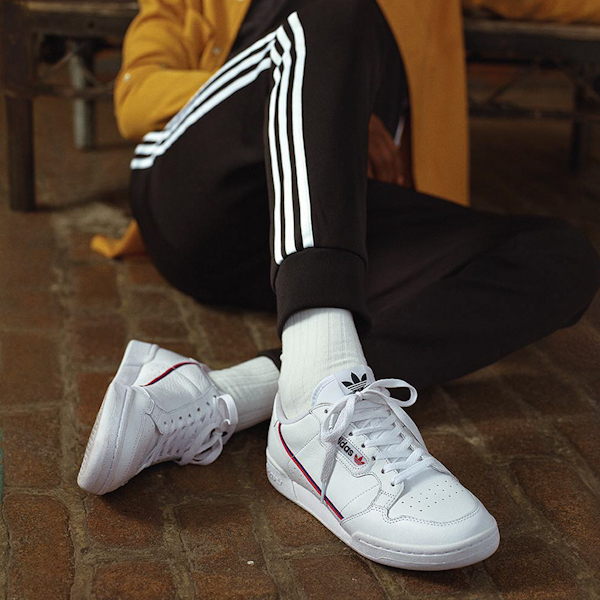 Instagram: @adidasoriginals
Adidas Originals – New Release – Continental 80
You can't go wrong with a classic pair of white trainers. They are so versatile and can be worn through from season to season. Adidas Originals have just launched some new colour ways in their Continental 80 style; including a completely white shoe with a modern update of two-tone black and red striping along the side.
The original tennis version of this shoe became iconic back in the 80s, with the addition of foam to the insole for extra cushioning on and off the court. It has now become a staple within most street style wardrobes.
This vintage style shoe consists of a supple leather upper, french terry lining and flexible rubber capsule which make it extremely comfortable to wear. Wear them with your favourite denim jeans for an everyday look or with a smarter trouser for a modern twist.
[show_boutique_widget id="807384″]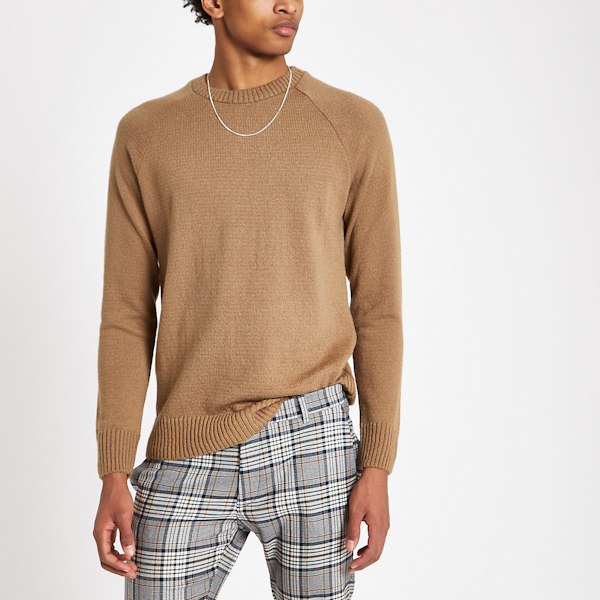 River Island
Camel
Camel has been the colour of Autumn/Winter and is the perfect hue to take you through to Spring. For some, it is a colour that is avoided in the wardrobe, but worn correctly it can easily become a staple for this time of year.
As a neutral colour, camel can be worn with other soft neutral tones but it also works really well with black, grey and blue. It is extremely versatile and looks very smart, so don't be afraid to try it.
A camel coat works as a smart or casual piece as it can be worn everyday over a suit with brogues or pair of classic oxfords. Alternatively, worn with a hoodie or round neck knit underneath, with a pair of blue denim and sneakers, creates a more modern casual look.
If you don't want to try a camel coat, add touches of camel to your wardrobe with a simple roll neck or a pair of pleated camel trousers. Another more adventurous way to try camel is to wear an oversized check, whether it be a single-breasted jacket or slim leg trouser and a pair of brown chelsea boots.
Shop Here
[show_boutique_widget id="807380″]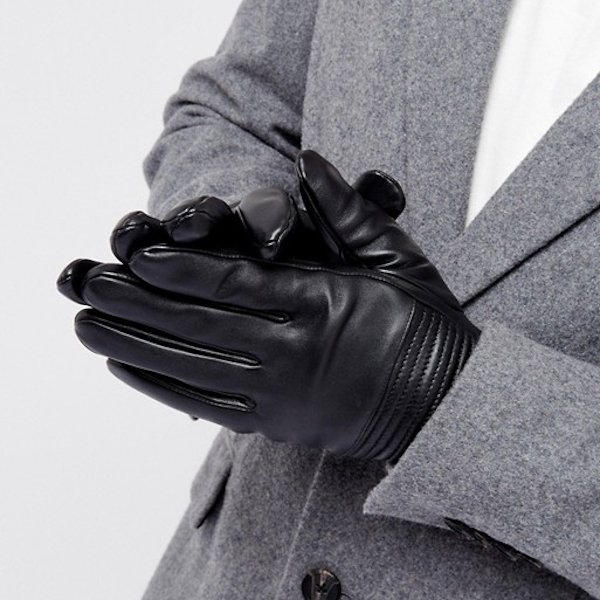 ASOS
Leather Gloves
You loved Man For Himself's leather gloves in Street Styled in Paris a couple of weeks ago. Leather gloves are one of those accessories that add a touch of luxury to an outfit. When it comes to making a purchase, you can go down the expensive route but there are some also some great faux leather options out there, as well as leather that won't break the bank.
Leather gloves (more likely with genuine leather) will obviously keep you warm, but they will also keep you looking stylish. We have found some great leather/faux leather gloves from the high street which we think are the perfect accessories for those colder days.
[show_boutique_widget id="807381″]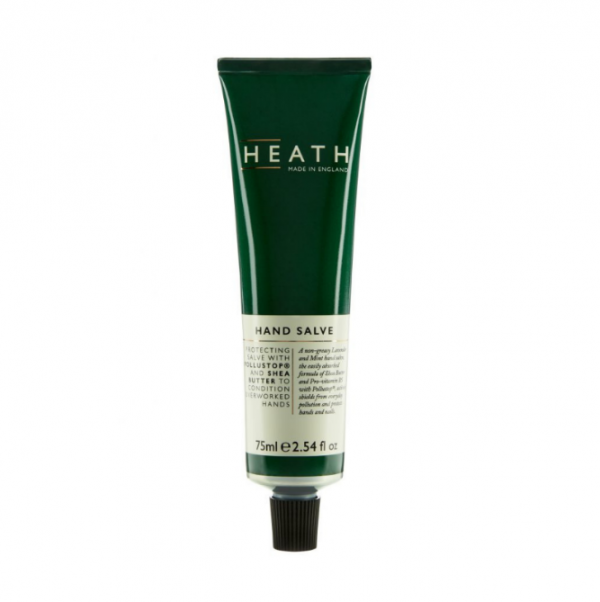 GROOMING
Heath – New Release – Hand Salve
The cold windy weather can cause the skin on your hands to become extremely dry and this Hand Salve from British brand, Heath, is the perfect remedy. Man For Himself has been using in the office and it is fast becoming a firm favourite.
Heath was founded by a father and son who were looking for products what were easy to use, reasonably prices and felt great on the skin. They couldn't find what they were looking for, so decided to make it themselves.
All Heath products are paraben and sulphate free and they don't use any synthetic colours. The Hand Salve contains Shea Butter, Pro-VitaminB5 and Pollustop which protects your skin from pollution and will deeply moisturise overworked hands.
[show_boutique_widget id="807386″]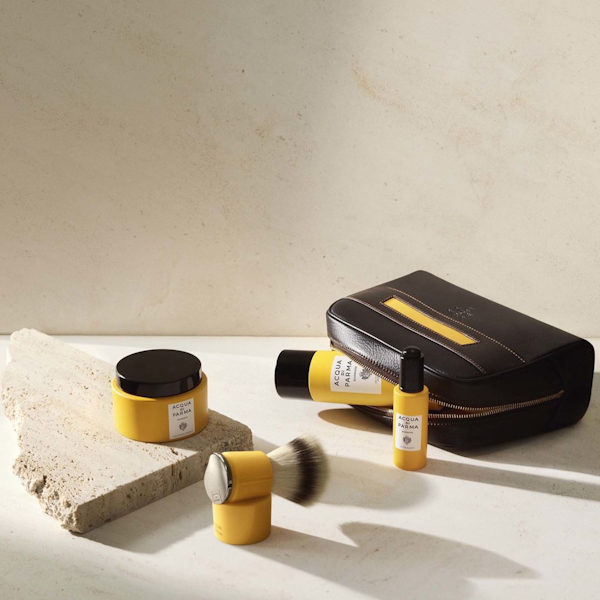 Instagram: @acquadiparma_official
Acqua Di Parma – Barbiere – Shaving Oil
Man For Himself  recently visited the new Acqua Di Parma Barbiere salon at Selfridges London. Here he was experienced some of the Acqua Di Parma treatments which involved using products from their Barbiere collection, as well as their fragrances.
The Shaving Oil has a unique formula which means the product can be used not only for shaving but as a pre-shave oil for prepping the skin. This oil isn't greasy and is perfect for a close and precise shave. It will soften the hairs on your face and help prevent any irritable stubble.
[show_boutique_widget id="807391″]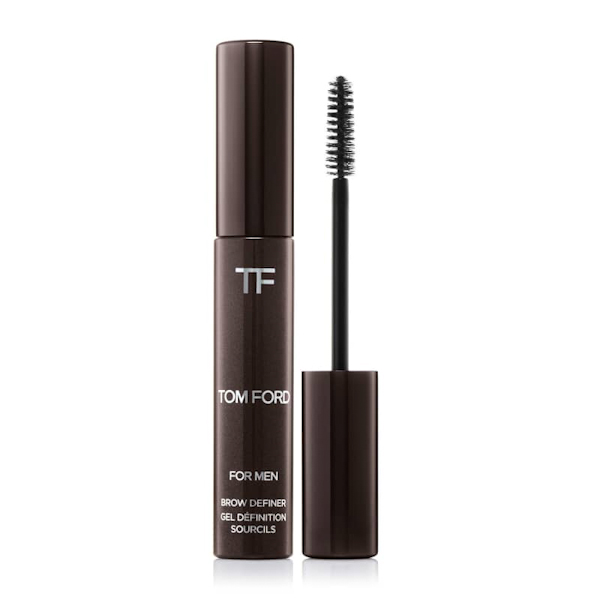 Feel Unique
Tom Ford For Men – Brow Definer
Your eyebrows shape your face and can make quite a difference to your appearance. This Tom Ford For Men Brow Definer is perfect for taming those unruly brow hairs and creating symmetry in the face.
By sweeping this lightweight gel across through the eyebrows, you will create a more sophisticated and groomed look. The hint of colour will blend the colour of your hair and give the brows an added healthy shine.
[show_boutique_widget id="807390″]
FRAGRANCE
Tom Ford Beau De Jour
Tom Ford's Beau De Jour was released in the US earlier this year but is out in the UK at the start of March.
I've never been a huge fan of fougère fragrances – finding them a little 'too' green! They're just a touch too retro for me. That said, Beau De Jour has totally changed my mind. It's the perfect blend of a classic fougère with something a lot more wearable and contemporary.
There's no denying the lavender and mint notes on the top. But with the addition of geranium, it gives the fragrance a much-needed roundness and sweet twist. The patchouli and amber give Beau De Jour a really great weighting and warmth.
Out of the other Tom Ford fragrances, it's the closest to Fougère D'Argent. Beau De Jour however, is far more wearable for the everyday, all year round.
See more about the fragrance and best prices here
[show_boutique_widget id="807392″]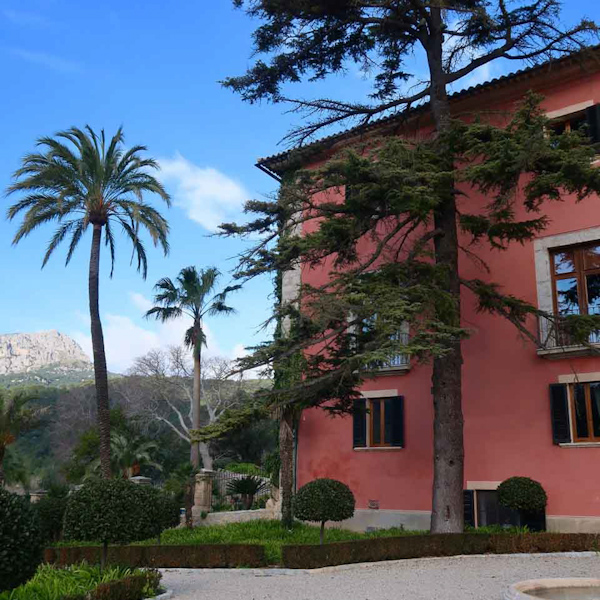 LIFESTYLE
Gran Hotel Son Net  – Mallorca
Are you thinking of using your paycheque for a weekend away? We might have found a perfect peaceful spot for you.
Man For Himself recently took a trip to Mallorca to visit the five star luxurious hotel, Gran Hotel Son Net. Set in the UNESCO Sierra De Tramuntana Mountains, the hotel is surrounded in beautiful countryside. The estate dates back to 1672 and the history behind it is still evident within the colonial design of this boutique hotel.
The hotel is situated 20 minutes from the centre of Palma and 30 minutes from the airport. This is a destination where you can totally switch off and either relax by the hotel pool, take a country stroll or sip on a variety on wines in the estates own vineyard. If you are feeling more adventurous, there is horse riding, cycling, tennis and climbing available. Man For Himself also hired a car here
The rooms are all elegantly decorated with some having a four poster bed and marble bathroom – pure luxury! And the food at the hotel's intimate restaurant, Oleum, was absolutely delicious – expect a modern take on Mallorcan classics. Of course, Man For Himself  had to check out the wine and cocktail menu and he was far from disappointed!