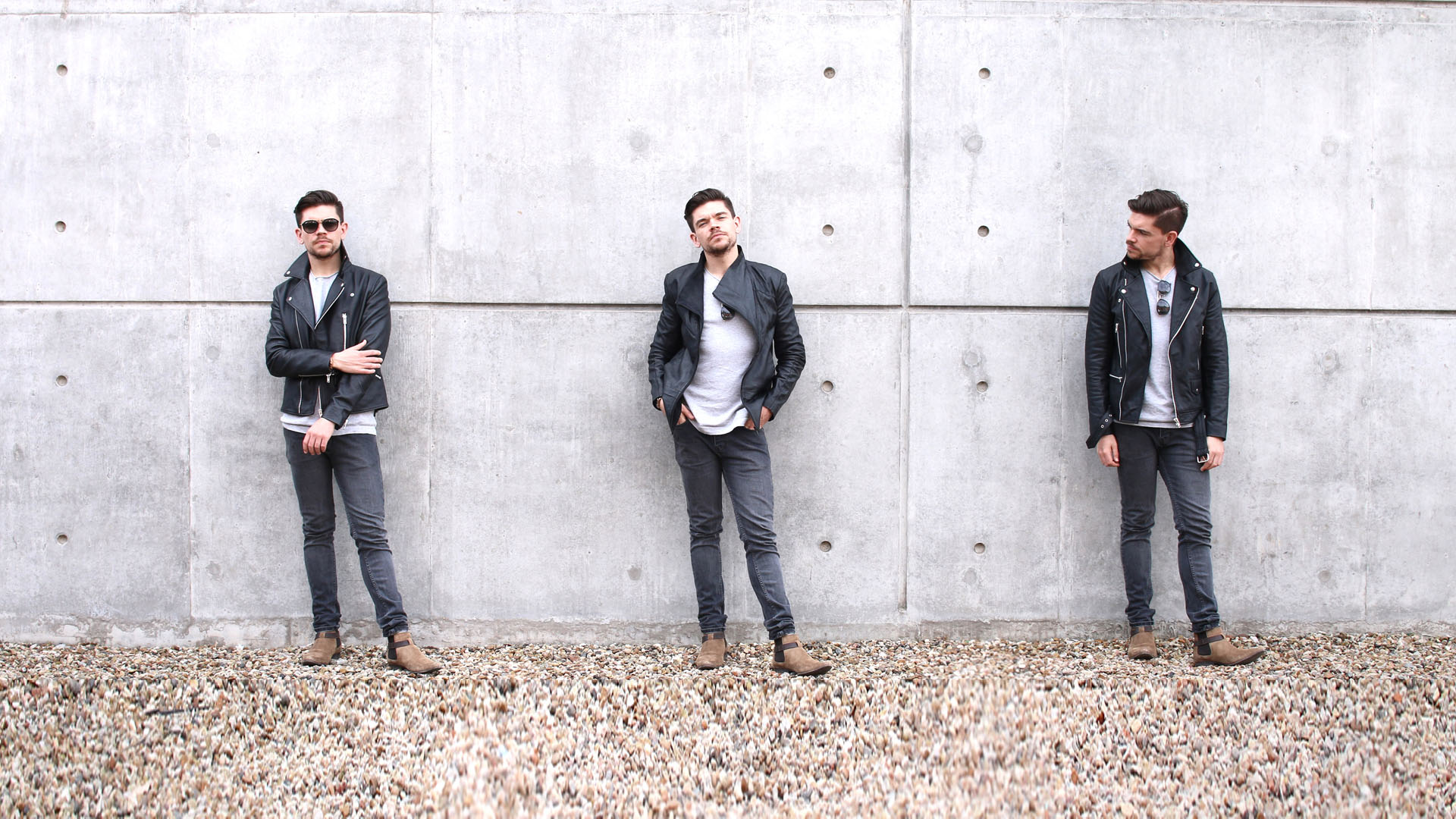 It's battle of the brands for the title of best budget leather jacket. But who will come out on top: ASOS, Topman or Zara? 
Every man needs a leather jacket in his wardrobe. It's a style staple and will help you transition from season to season.
Leather jackets can be worn casually with jeans and a tee or more formally with fitted trousers and a shirt.
I genuinely believe that a leather jacket is worth investing in. Spending that little bit more on a jacket will get you an item that will mould to your body and last you a lifetime.
That said, I also appreciate that a lot of us are on a budget, so I've scoured the high street and online retailers for the best leather jackets under £200.
Putting them through their paces, I've ranked these jackets from from ASOS, Topman and Zara from 3 to 1 – judging them on their quality, aesthetic and price.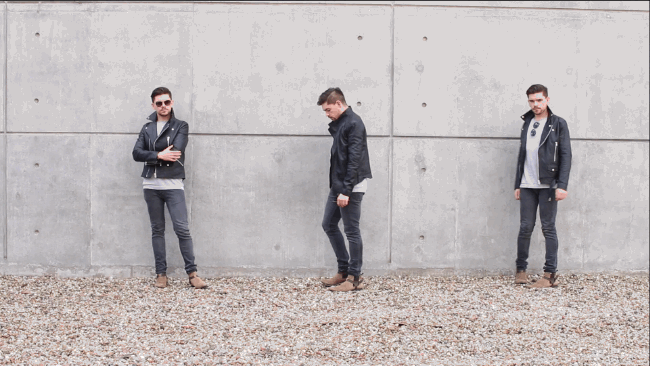 3 – Zara Leather Jacket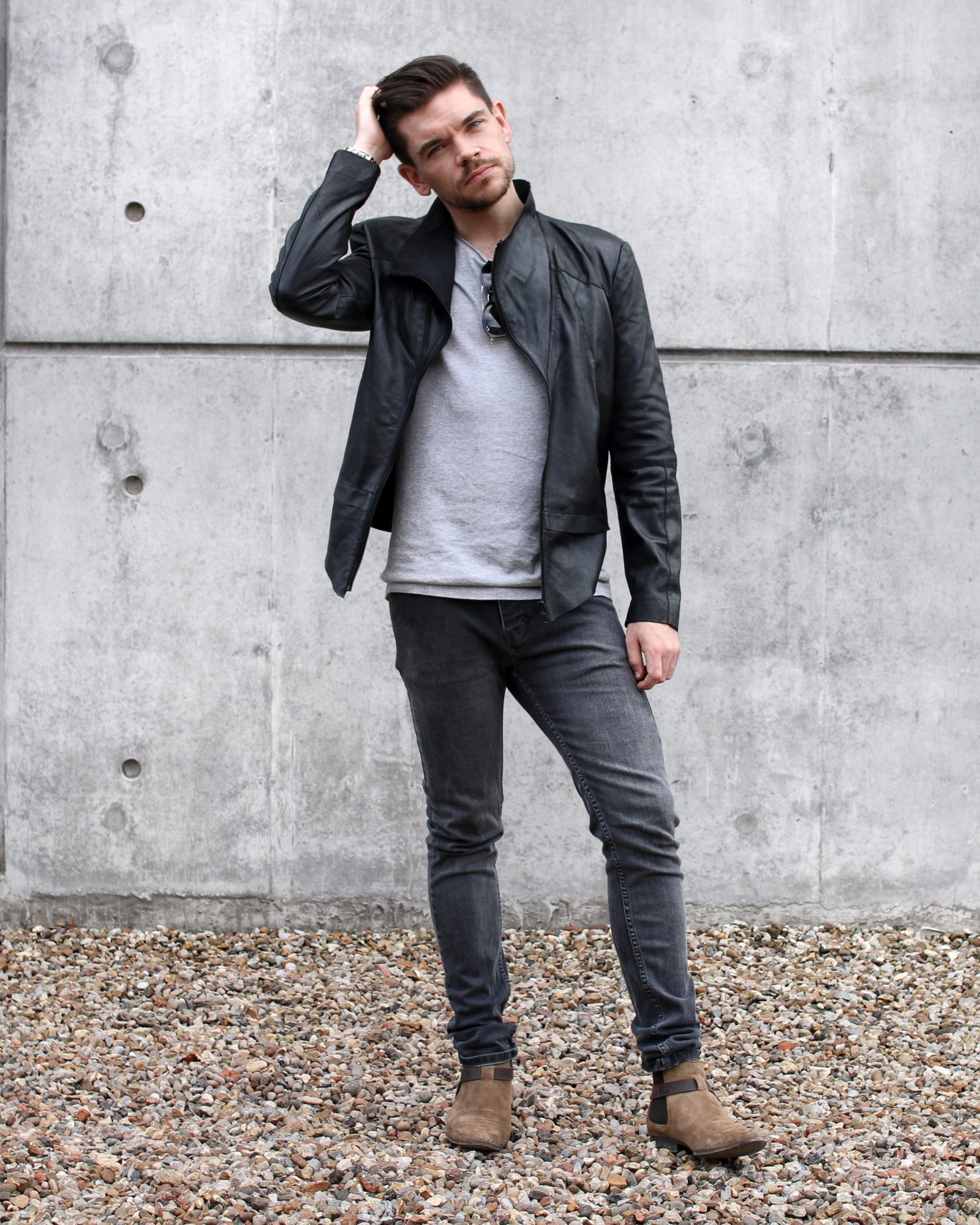 £179 | Outer shell: 100% sheep leather | Lining: 100% polyester |  Shop here
Up first and at number 3, it's Zara.
At £179, it has a 100% sheep leather outer shell and is by far the softest of the three.
Now this one is pretty plain to look at, but the detail is in the high neck which can be zipped right to the top and the asymmetrical cut – with it longer at the front than the back.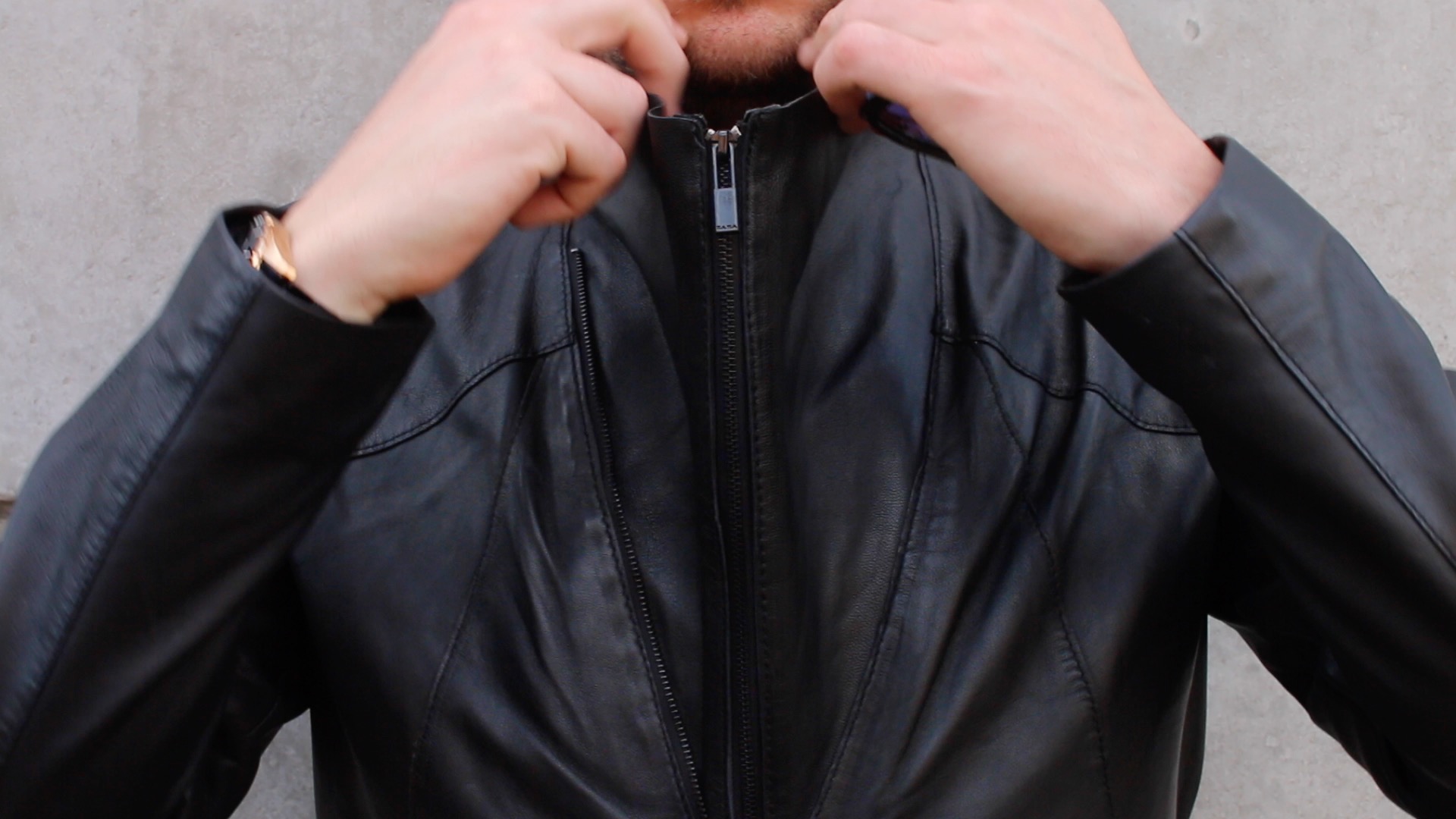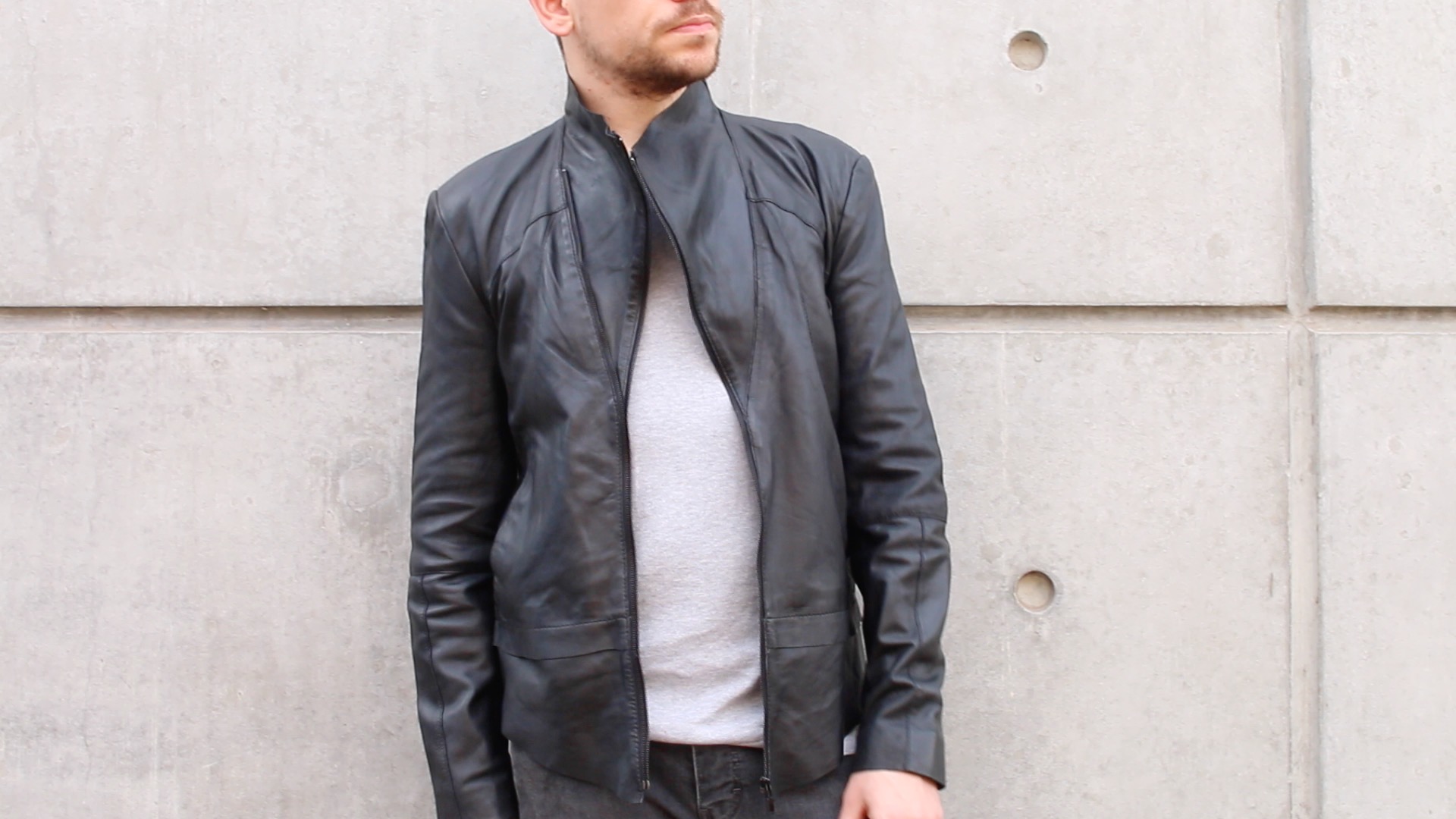 Although I really do like this one and would wear it, I would definitely get more use from the other two in my line-up.
So now it's the battle of the bikers to take my top spot. And I've got to tell you guys, there's not much in it.
2 – ASOS Leather Jacket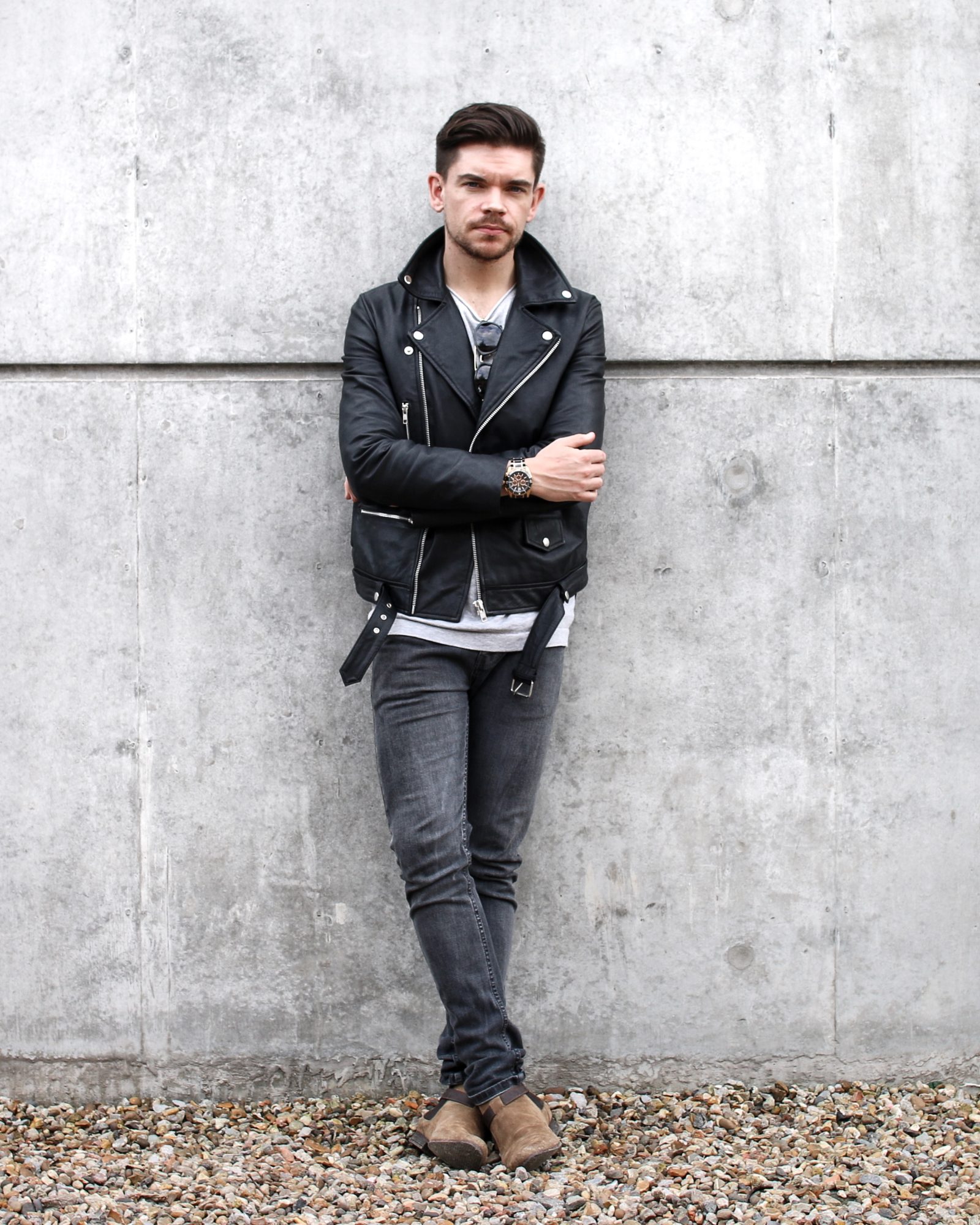 £120 | Outer shell: 100% leather | Lining: 100% polyester |  Shop here
At £120, I honestly thing this is a bargain and a really great introduction for any guy that is looking for his first leather jacket.
Again, 100% real leather, it has a matte finish, multiple functioning pockets, a quilted lining and the classic asymmetrical zip fastening.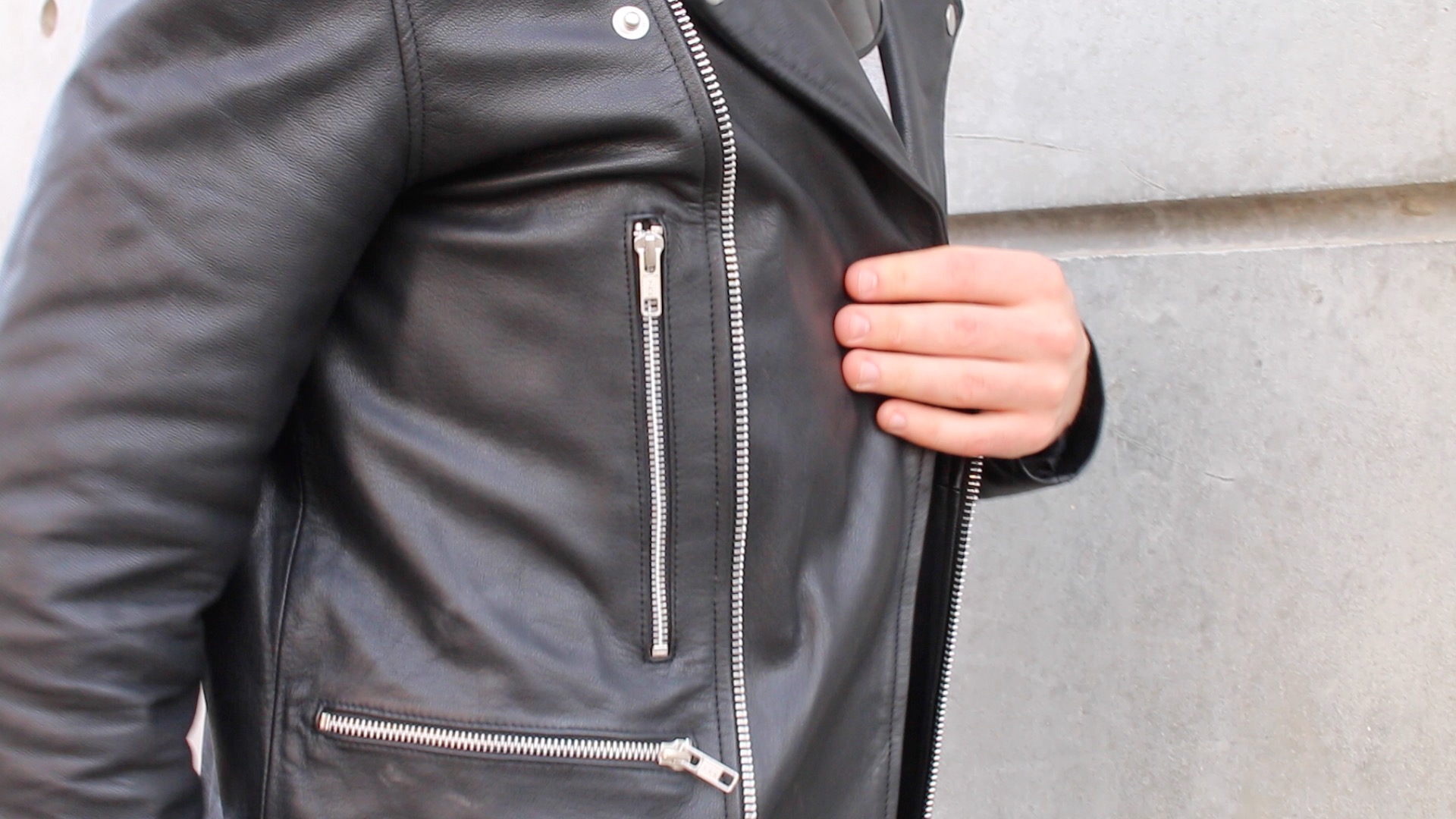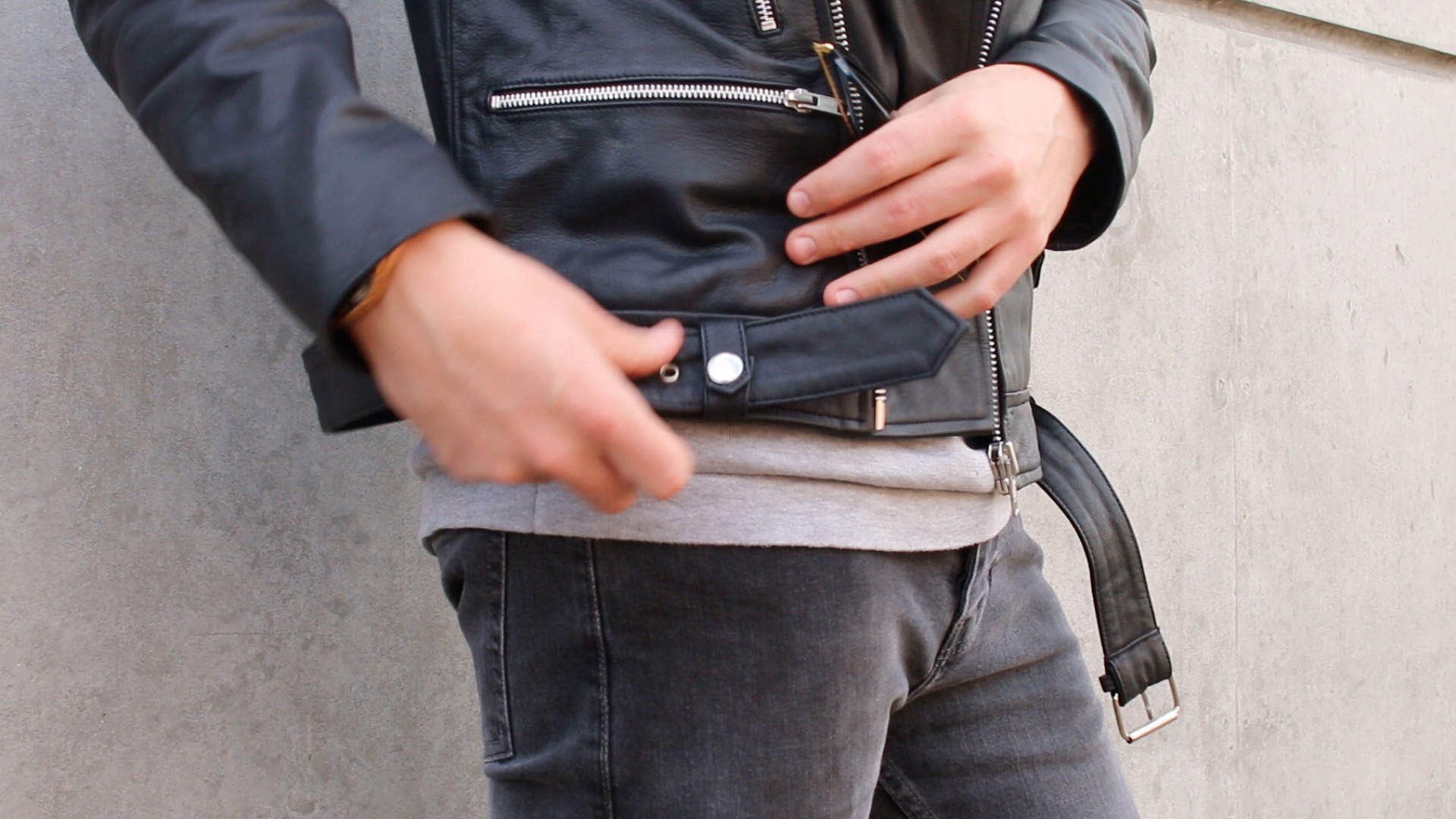 It also has a belted hem which is a really nice addition to the jacket. That said, I like to keep it simple, so have generally been wearing it without the belt.
I've been looking at a lot of leather-look or pleather jackets online and they look to be coming in at about the £70 mark, so far an extra £50, this jacket is a bargain.
1 – Topman Leather Jacket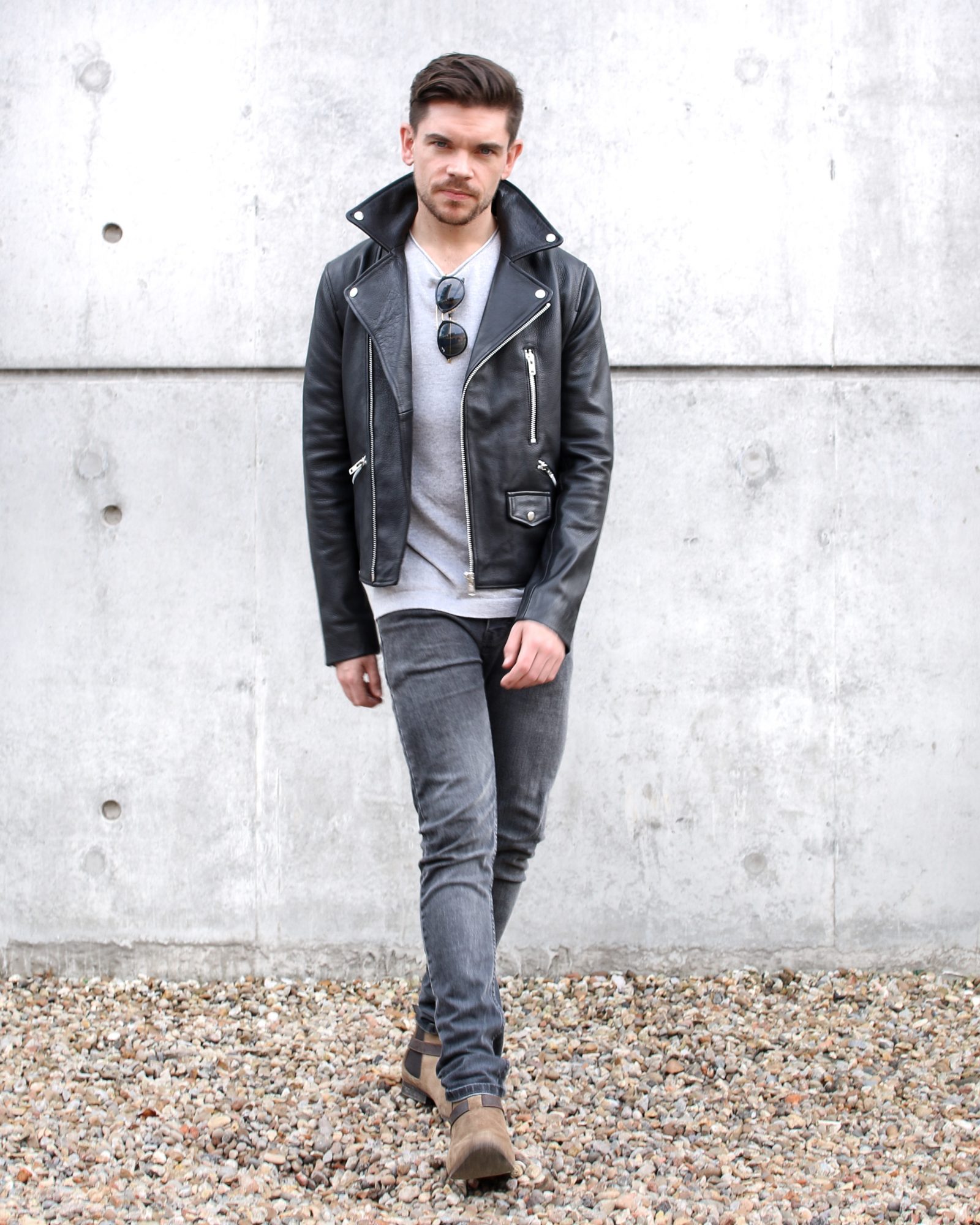 £180 | Outer shell: 100% leather | Lining: 100% polyester |  Shop here
So, that means Topman have taken my top spot for leather jackets.
At £180, yes, this one is the most expensive of the three but I truly believe it's worth it.
There's not much in it with this one and the one from ASOS, but it's the finishing touches that really give it the edge.
The jacket is the heaviest of the three and feels like the best quality. The leather is thick, durable and robust.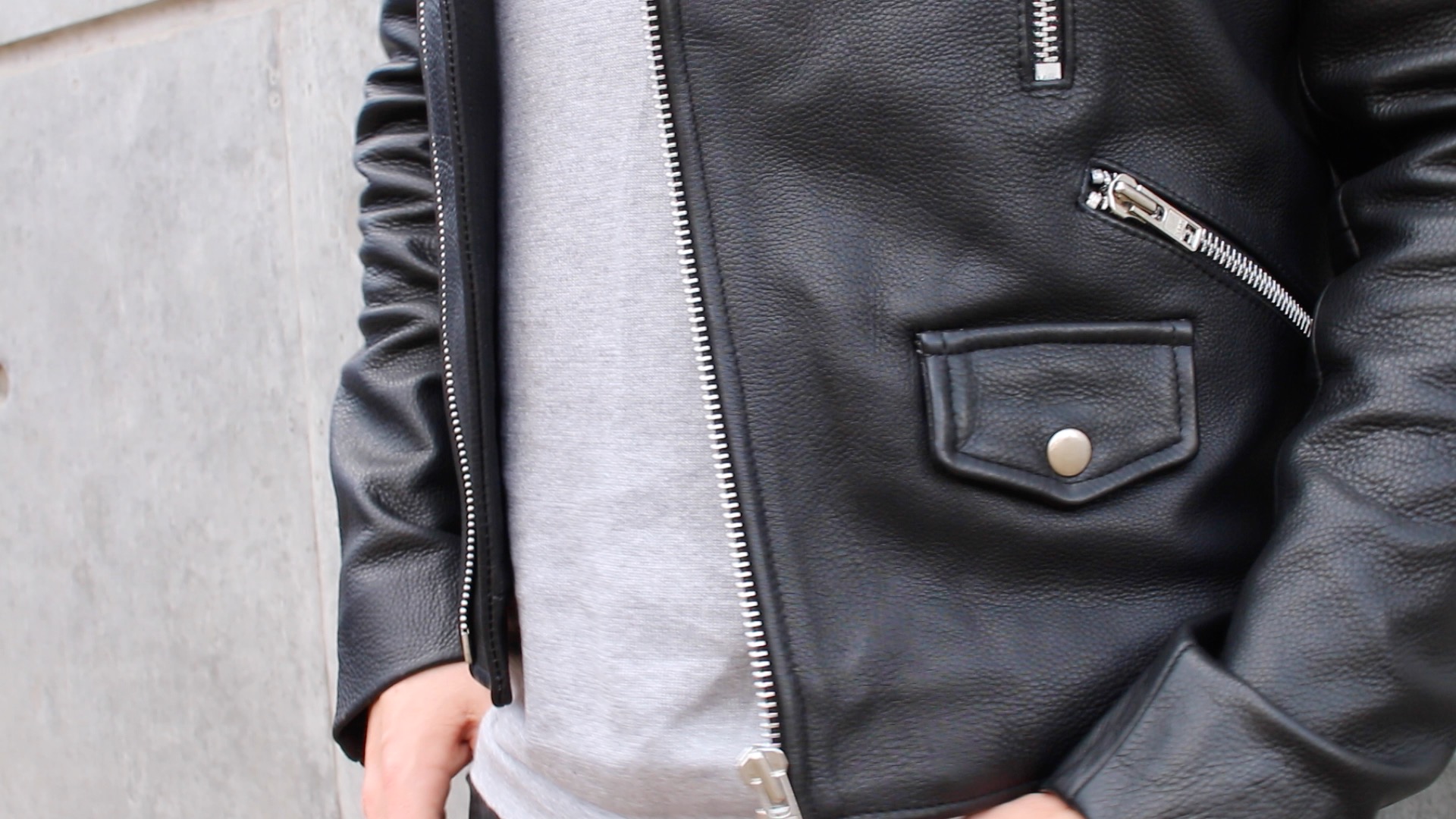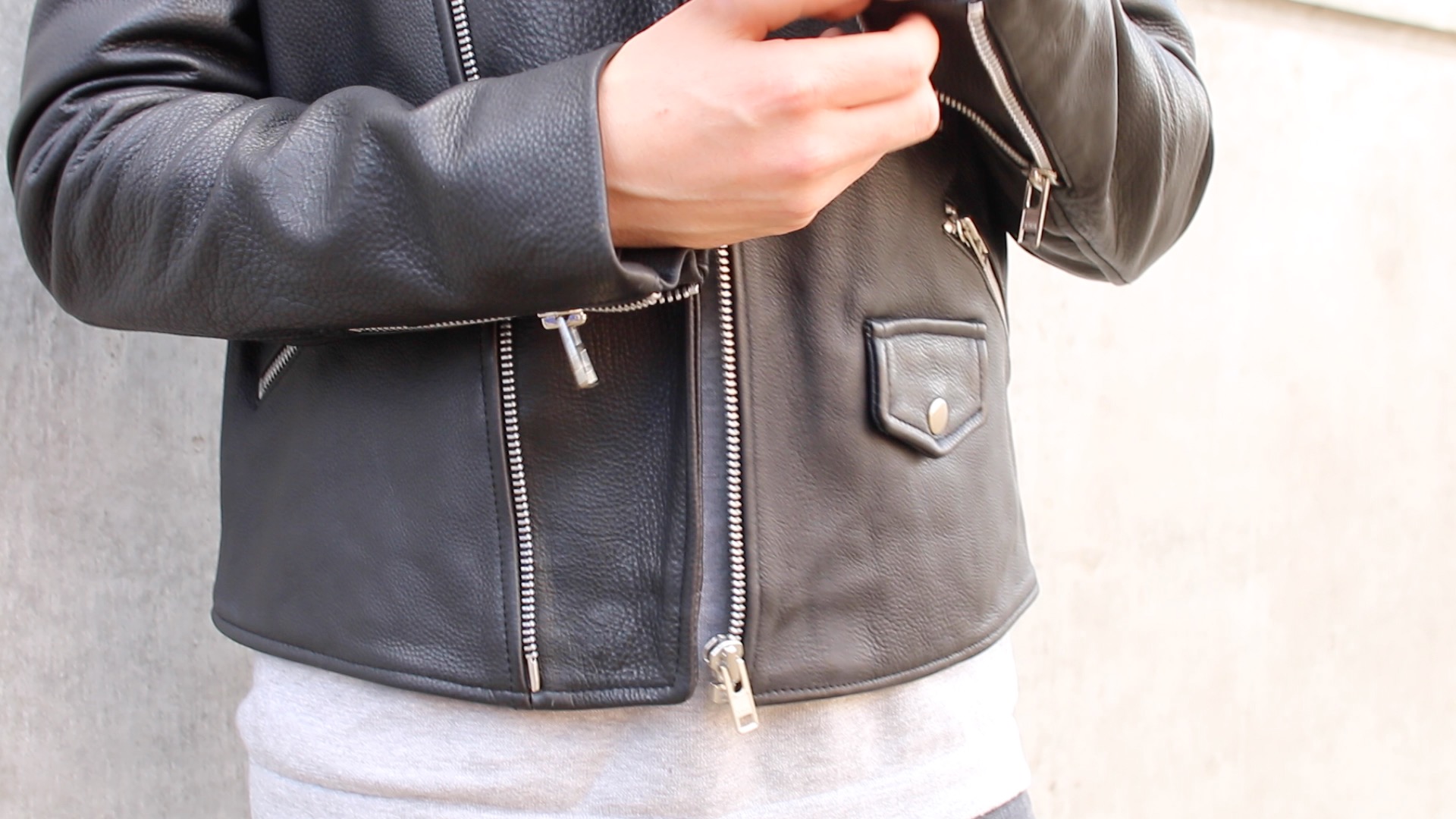 What you really do need in a leather jacket – especially a biker one like this – is one that is going to hold its own shape and mould to your body; and that's exactly what this one does.
The jacket also has some really great hardware – with the asymmetrical zip, functioning pockets and zips on sleeves.
Topman have also gone one step further and added a ribbed panel on the bottom of the jacket which – again – gives it something extra that the other two don't have.
---