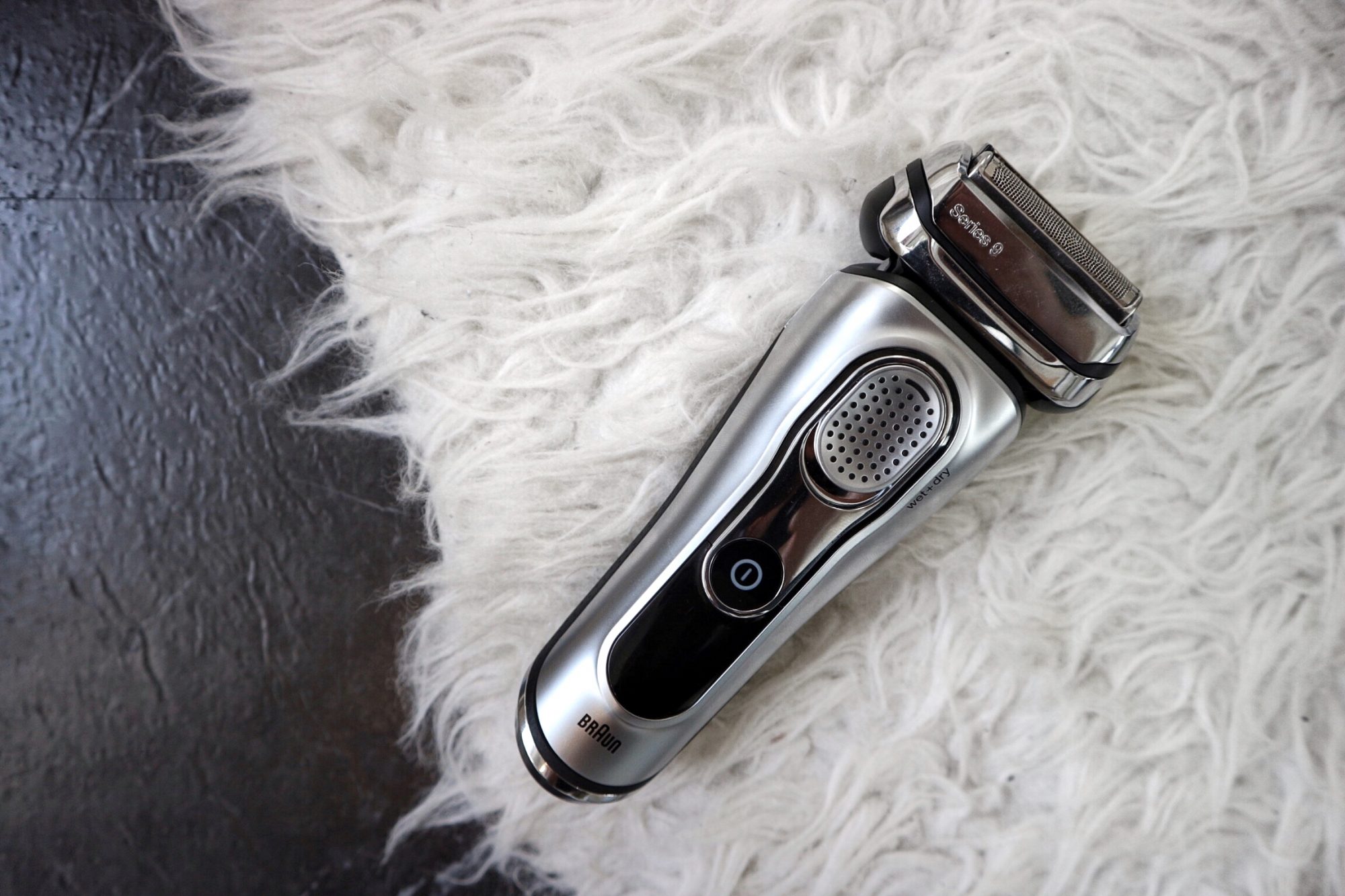 Braun have launched their brand new Braun Series 9 electric shaver and it's really very impressive!
Straight off, I have to say how gentle and comfortable the shaver is. With a sensitive neck area, shaving rash and irritation is something that I've learned to live with, but the Braun Series 9 has been a dream to use – gliding effortlessly across my skin.
Giveaway now closed
I spent two days with Braun, exploring the new product, attending their Braun Foil exhibition at the V&A and dining at the top of Tower Bridge. With some pretty impressive views and some seriously good food, it was clear that Braun were very much looking to impress!
Luckily though, with Braun it's never been a case of style over substance; and their experiential marketing techniques do nothing but enhance their product offering.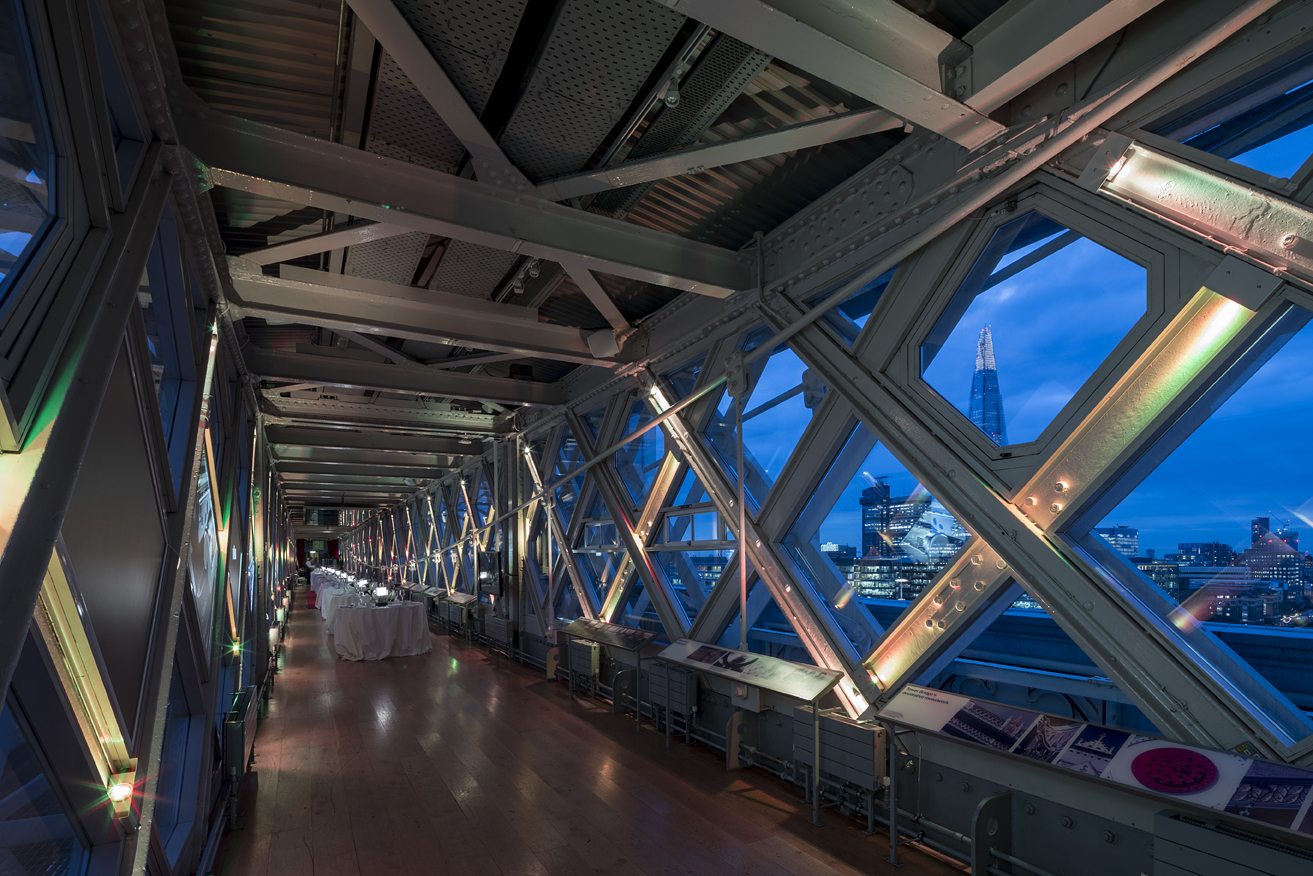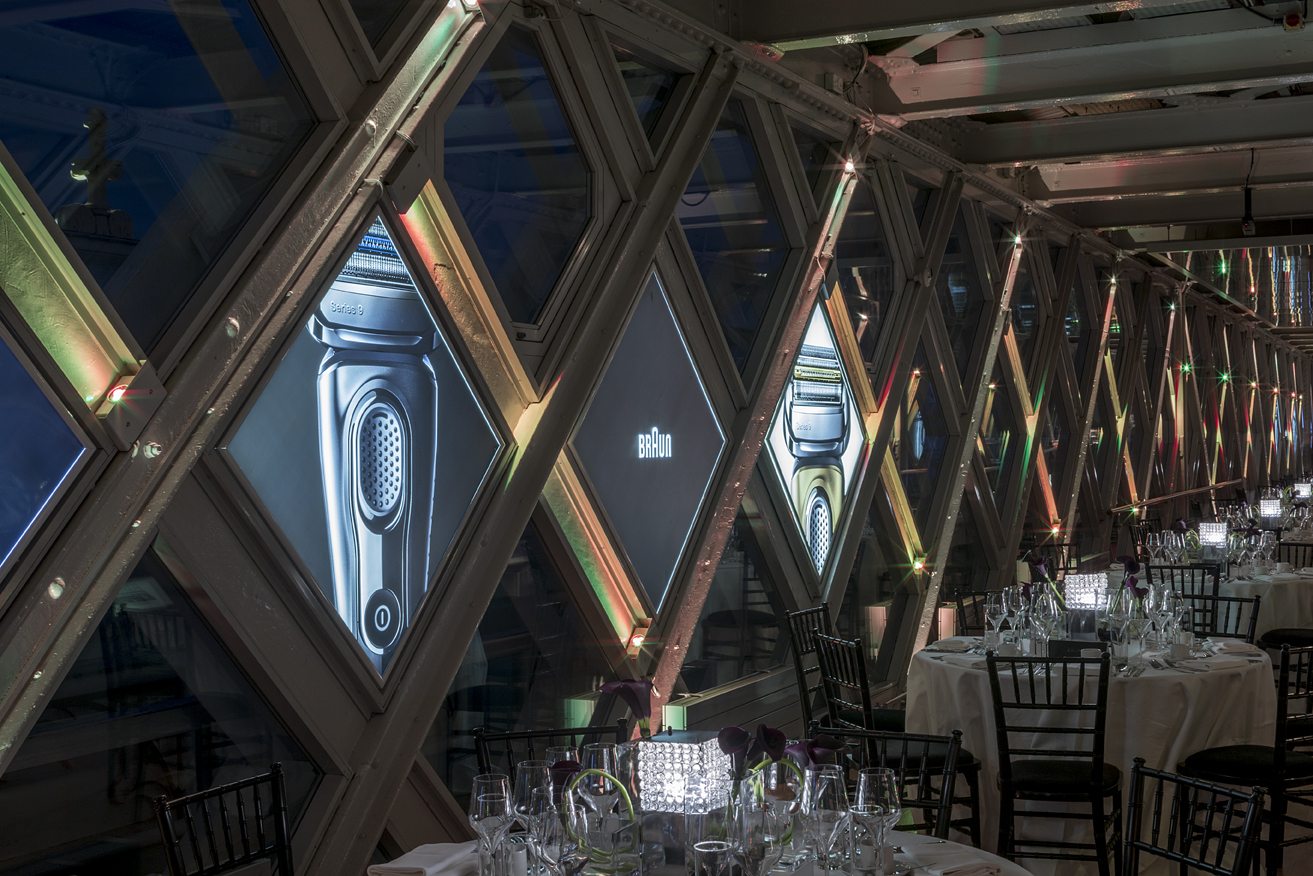 Braun's new Series 9 shaver sets a new standard of excellence for them. Stemming from their German precision engineering, state of the art attention to detail and highly functional designs, the product is an innovation in design and technology.
The key thing about the new Braun Series 9 is their HyperLift & Cut trimmer. Customised with a titanium coating used to coat precision tools, the trimmer provides a sleek ceramic finish giving the shaver an unprecedented sliding surface, helping reduce friction.
I've been using the electric shaver for the past week and I've been really impressed. Straight onto my skin, without any shave oil, foam or cream, it provides a really close and comfortable shave. My neck is normally a problem area for shaving, but this has caused no irritation at all.

Braun Series 9 features
Using Braun's patented SyncroSonic™ cutting system technology, the shaver reads the density of your beard while you shave, automatically adapting to your beard 160 times a minute.
Five specialised shaving elements, including the new titanium-coated HyperLift & Cut Trimmer, combined with the SyncroSonic™ technology provide an intuitive and personalised shaving experience.
Design
During its development, the shaver was subjected to more than 1,000 production stages and more than 200 quality checks.
OptiFoil™ blades with suspended micro-adaptation
Braun's shaving foils manoeuvre to cut hair as close to the skin as possible over every contour. They work with the centre cutting elements, to minimise the risk of top layers of skin being cut during shaving.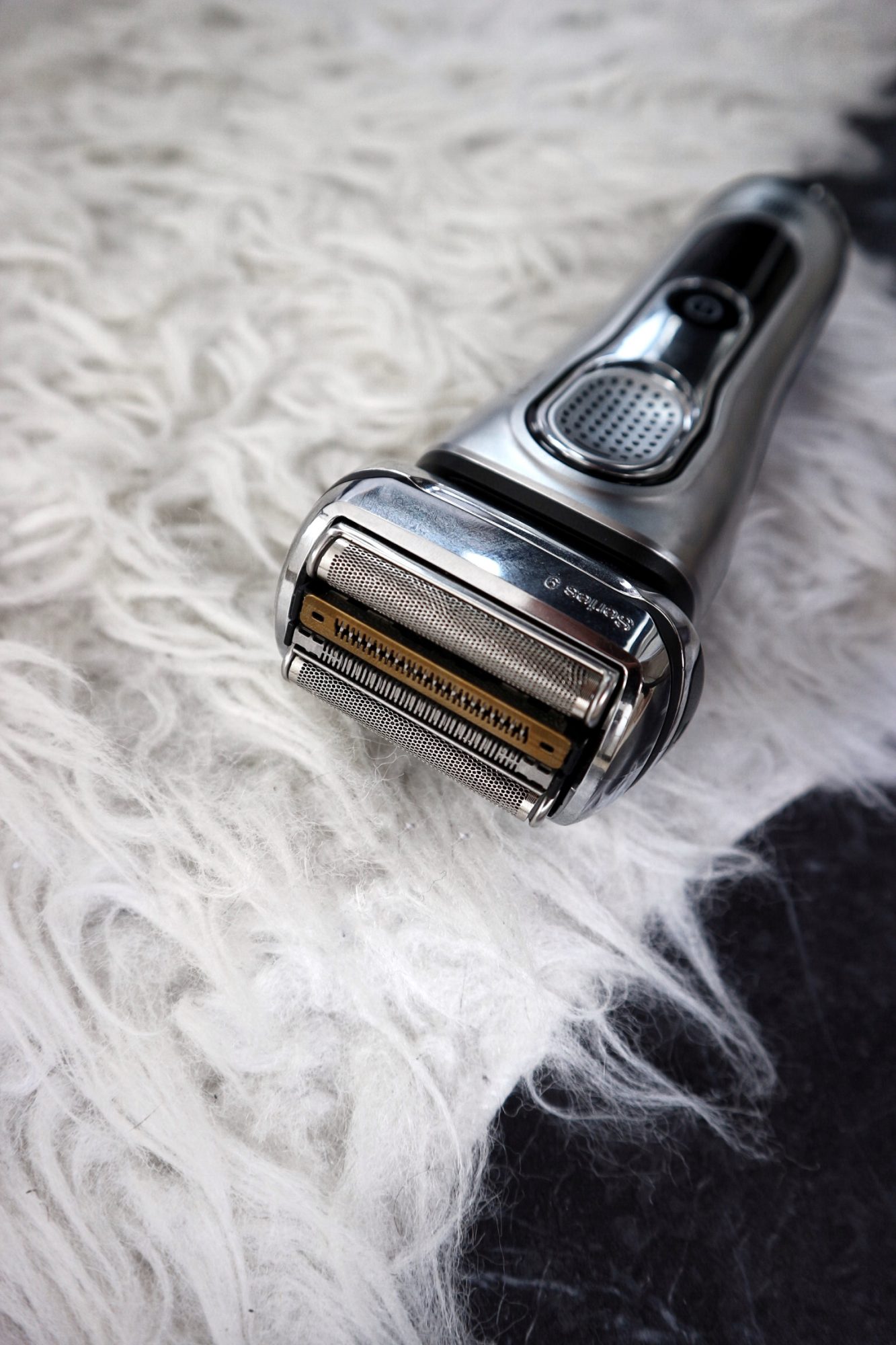 Hyperlift & Cut Trimmer with Titanium-coating
The shaver features a titanium-coated HyperLift & Cut Trimmer with a unique gold strip, customised by a titanium nitride (TiN) coating.
The premium strengthening coating is designed to reduce friction and also provides protection from corrosion and wear, resulting in a more durable shaver that lasts for up to 50,000 shaves.
Intelligent sonic micro-vibrations
The SyncroSonic™ shaver head is driven by Braun's most powerful motor. It generates 10,000 sonic micro-vibrations which delivers 40,000 cross-cutting actions every minute and read and adapts to the density of your beard 160 times per minute.
40° macro swivel adaptation
The fully flexible shaving head navigates facial contours. Two centre blades – the Direct & Cut Trimmer and HyperLift & Cut Trimmer lift, direct, trim and cut tricky facial hair.
Wet or dry
The Braun Series 9 can be submerged in up to 5 meter deep water. Which means it is fully washable and you can comfortably rinse it under running water for easy cleaning.
The shaver can also be used with foam, gel or even under the shower.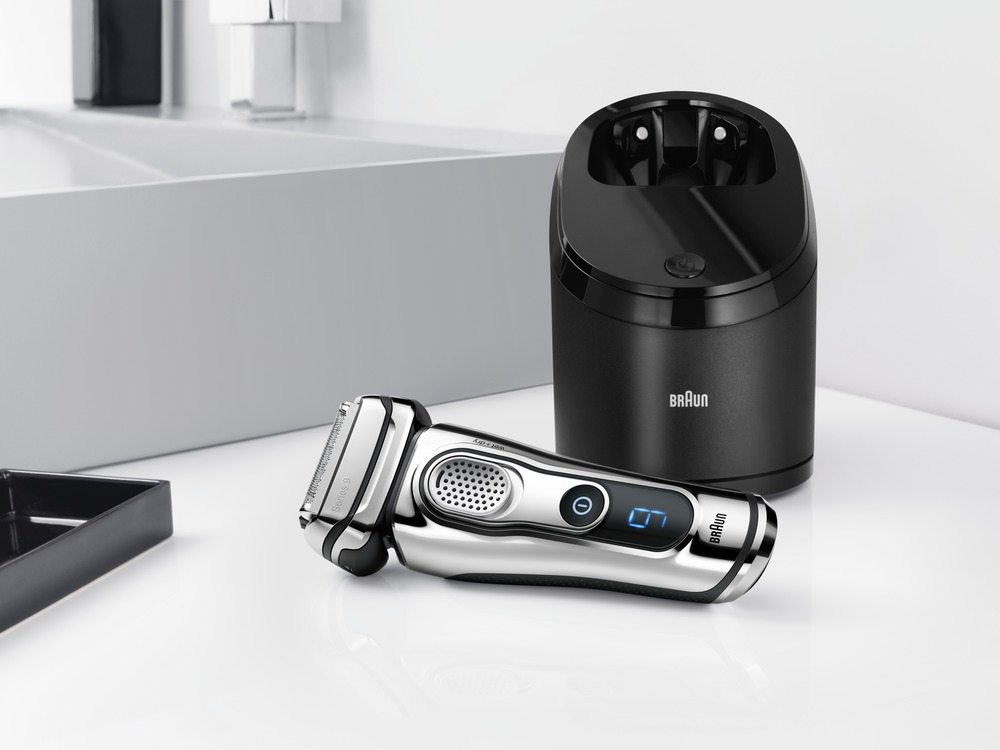 Cleaning station
The shaver also comes with a 5-action alcohol-based Clean&Charge Station. The station hygienically cleans, charges, lubricates, selects cleaning program and dries at the touch of a button.
This is the only part of the product that I am not a fan of. Sure it's innovative, but It's bulky to look at and detracts from the sleek design of the shaver.
Braun Seris 9: The verdict
Forgetting about all the technical jargon and stats, it's a really impressive product. It's provided me with a clean, close and comfortable shave, without any irritation.
Priced from £260 (links at bottom), the shaver is a solid investment for a guy who's looking to really up his grooming game.
---
Win the Braun Series 9 in silver
---
The new Braun Series 9 is available in Chrome (RRP £329.00), Silver (RRP £339.00) and Black variants (£269.00) and is available to buy at Boots and Amazon. 
Read more about the Braun Series 9 here