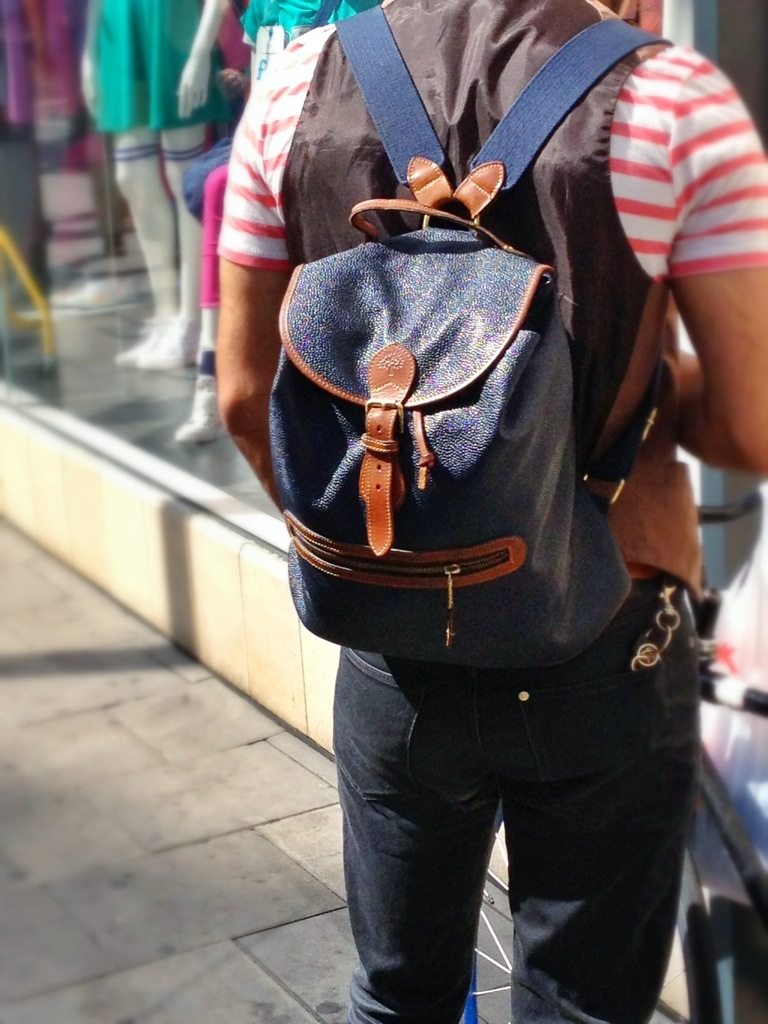 I spotted this boy lingering outside Primark today and instantly thought, "Your Mulberry backpack is totally upping the game around here."
In navy Scotchgrain leather with brown detailing, this bag is pure luxury.
I bought (/invested in!) the small Clipper version three years ago and I've never looked back.
Surely it makes sense to buy the backpack now!?