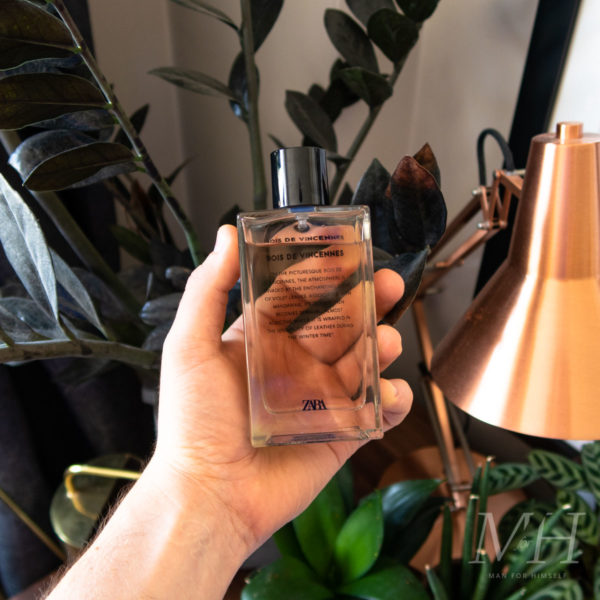 Zara Bois de Vincennes
Zara Bois de Vincennes is an Eau de Parfum that forms part of the Zara Paris Stories fragrance collection. Mandarin provides a fresh opening, but it is the leather accord that gives this fragrance a deeper drydown.
MFH says
I'm beyond impressed with Zara fragrances. The quality really is fantastic for the price you pay.
At £19.99, Bois de Vincennes will be a fantastic addition to your fragrance wardrobe. Part of the Paris Stories collection, Bois de Vincennes (literal translation of 'wood of Vincennes') is inspired by Paris' largest public park.
For me, the fragrance is all about the soft leather note that beautifully wraps the violet and mandarin.
It's a sensual and warming scent that would be perfectly worn in the cooler months.
Zara Bois de Vincennes Key Notes
Violet Leaves.
Mandarin.
Leather Accord.
What They Say
"Bois de Vincennes, where the atmosphere is invaded by the enchanting scent of violet leaves. Coupled with mandarin, its scent becomes sensual, almost addictive, while it's wrapped in the sensuality of leather during winter."