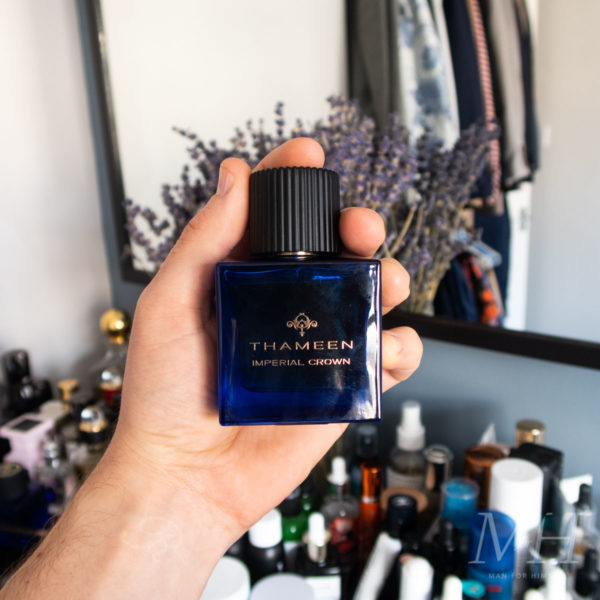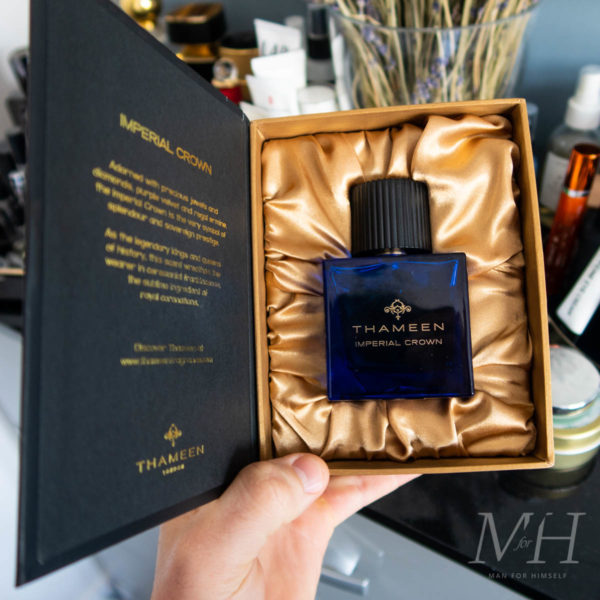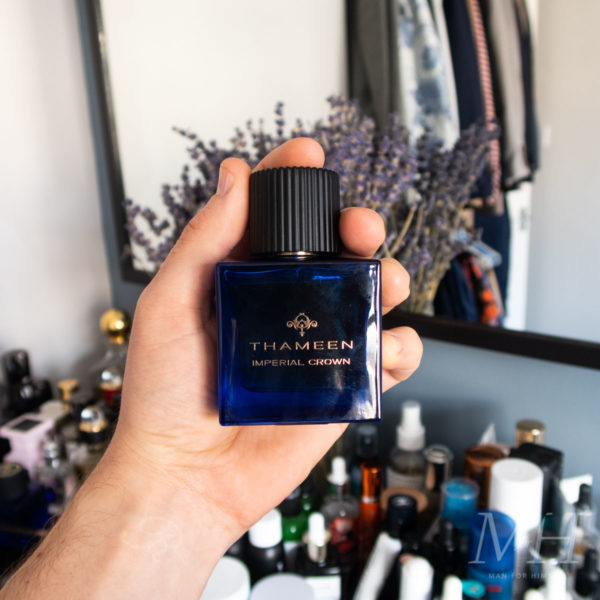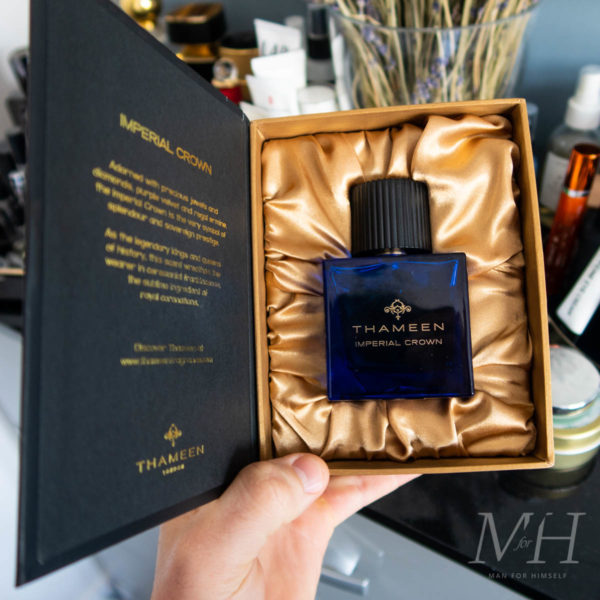 Thameen Imperial Crown
Thameen Imperial Crown is an opulent fragrance which takes inspiration from the Imperial State Crown worn by the monarch; bejewelled with 2901 stones. A key note is frankincense which is used during royal coronations.
MFH says
Thameen is a relatively new fragrance brand but it's one that looks and feels like it's been around for years, if not centuries.
Part of their Sovereign Collection, Thameen Imperial Crown is a rich and spicy scent that smells expensive!
Notes of Olibanum (frankincense) gives this fragrance a full and impactful smokiness, much like incense.
With pepper notes on the top, the head of Imperial Crown is lively and playful before moving down to more grounded woody notes.
Thameen Imperial Crown Key Notes
Top: Elemi, Black Pepper, Shinus Molle (a Peruvian evergreen tree with bright pink fruit that are sold as pink peppercorns).
Heart:  Somali Frankincense.
Base: Patchouli, Guaiac Wood.
What They Say
"Adorned with precious jewels and diamonds, purple velvet and regal ermine, the Imperial Crown is the very symbol of splendour and sovereign prestige. This scent wreathes the wearer in ceremonial frankincense, the sublime ingredient of royal coronations."