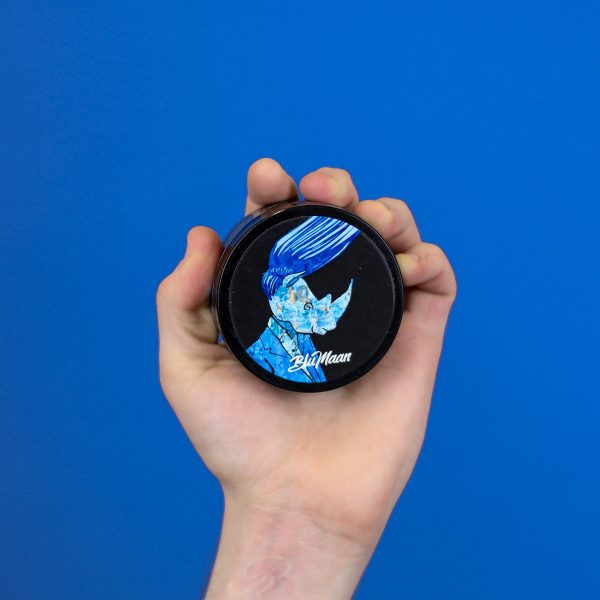 BluMaan Original Styling Meraki
The BluMaan Original Styling Meraki is an improved version of the very first product Original by BluMaan.
This new formulation allows for a creamier application. The BluMaan team say that this product has both pre and post styling capabilities.
MFH says
I'm glad BluMaan have changed the formulation of Original… but is it any good?
It's a fibrous putty product that is easy to scoop out and warm up in your hands.
Not a huge fan of this product as a pre-styler; and as a styling product it has a tendency to dry out in the hair as you're using it. That said, you're able to build in a good amount of volume into the hair.
It's a product that will have a cult BluMaan following, but it's not on my favourites list.
How To Use
Take a small amount and spread it evenly across both palms. Distribute the product evenly throughout your slightly damp or dry hair. Start with the back of your head and work your way to the front.
Use it before blow-drying for lightweight hold and good control, use after blow-drying for added hold and ability to shape in desired direction.
Add more product as needed. Experiment to create your own style.