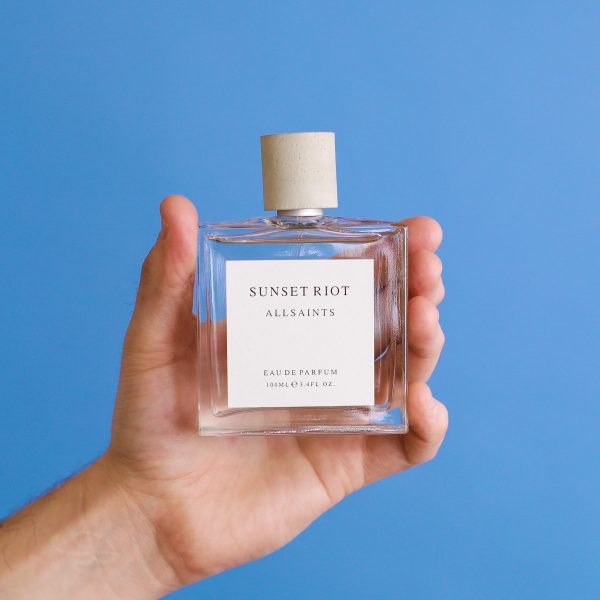 All Saints Sunset Riot
As with the juxtaposition of its name, Sunset Riot, is both explosive and calming. This unisex Eau de Parfum opens with a spicy kick of pink pepper but quickly settles into a warm and woody fragrance.
MFH says
Don't be deceived by the awful name of this, as it's actually a great fragrance.
There is definitely a spiciness to Sunset Riot, coming from the pink pepper, but it's not abrasive or offensive. You will notice a sweetness to it on the dry down, which then settles into the cedarwood.
Like the other All Saints fragrances, it's young and accessible and the performance is impressive – we have tried and tested this and it lasts a long time on the skin.
All Saints Sunset Riot Key Notes
Pink Pepper
Orange Flower
Cedarwood
Alcohol, fragrance, water, limonene, linalool.