 MASH has got to be my favourite steak restaurant in London.
One day after my dining experience with MASH London, I'm salivating over my pictures and wishing I could turn back time.
I've lived in London for over seven years and have passed the steak restaurant on Soho's Brewer Street on so many occasions, but have never thought to pop in.
An impressive set-up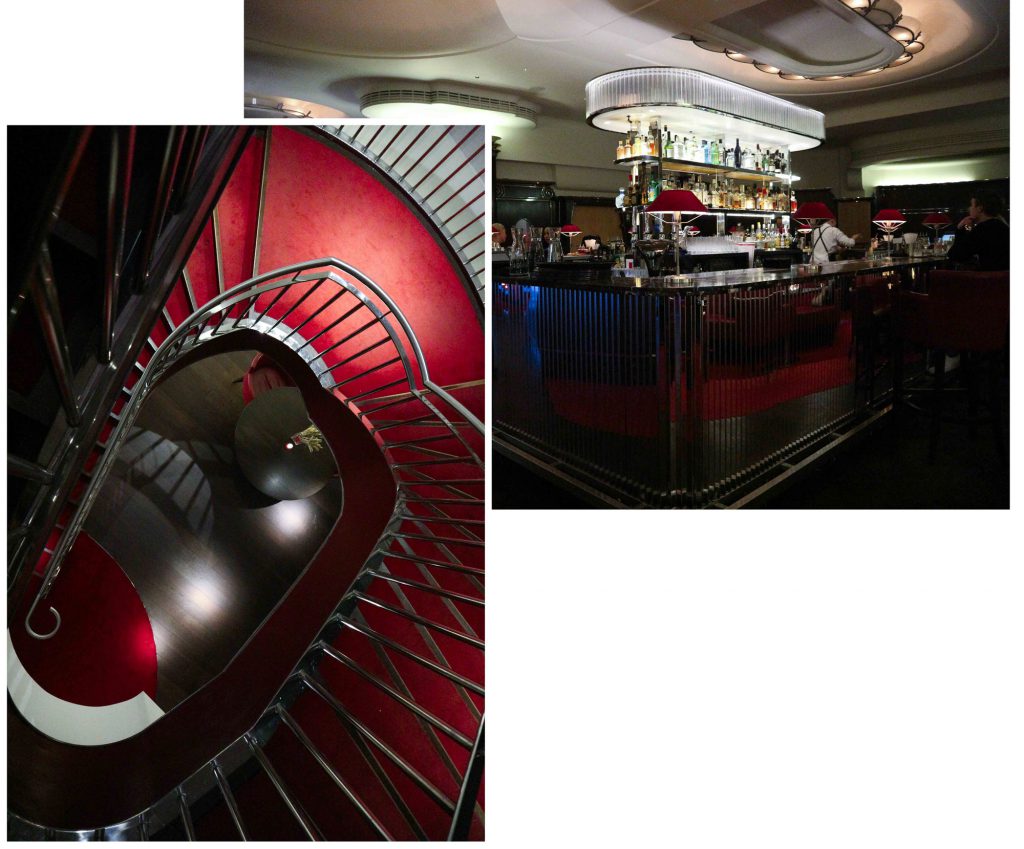 Deceptive from the outside, you take a trip down three flights of stairs to what used to be the ballroom of the Hotel Cafe Royal. Now a steak restaurant, the place is impressive to the eye and just as pleasing to the palette.
Sat up at the bar in the front of the restaurant, I enjoyed a Plymouth Gin and tonic whilst engaging in my favourite past time: people watching.
Losing myself (and time) in MASH
The crowd in the restaurant was eclectic. A smartly dressed gentleman sat to my left, flicking through his phone as he waited for his guest; whilst a group of early thirties behind me laughed as they tucked into their dinner. And then there was me, sipping and chilling as I waited for my friend to arrive.
Set below street level, you can quite easily lose track of time in here. With no natural light, it's a welcomed distraction from the troubles that you'd just checked in to the cloakroom three stories over head.
Seated at our booth at the back of the restaurant, Jess the Head Sommelier took us through the menu and made some suggestions for wine (red, obviously), starters and steak for the perfect pairings.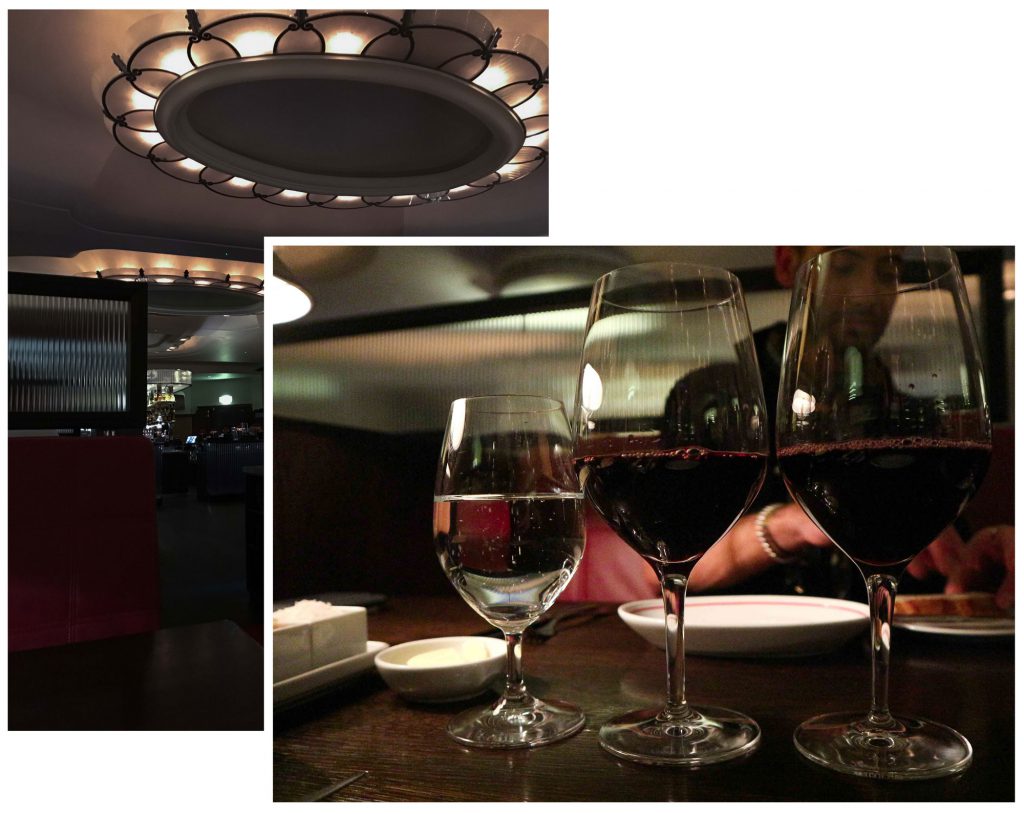 The MASH menu
The MASH menu features premium quality steaks from some of the world's finest cattle. Whether you're looking for dry-aged Danish beef, a fantastic piece of Japanese Wagyu, tender corn-fed American beef or specially selected Uruguay Ribeye, the MASH menu has it all.
We began our meal with Tuna Tartare on a bed of avocado, cucumber, chilli and Japanese dressing; and dry-aged croquettes with spicy tomato salsa and parmesan. The tartare was literally the best. If that had been all we ate that evening, I would have been happy enough.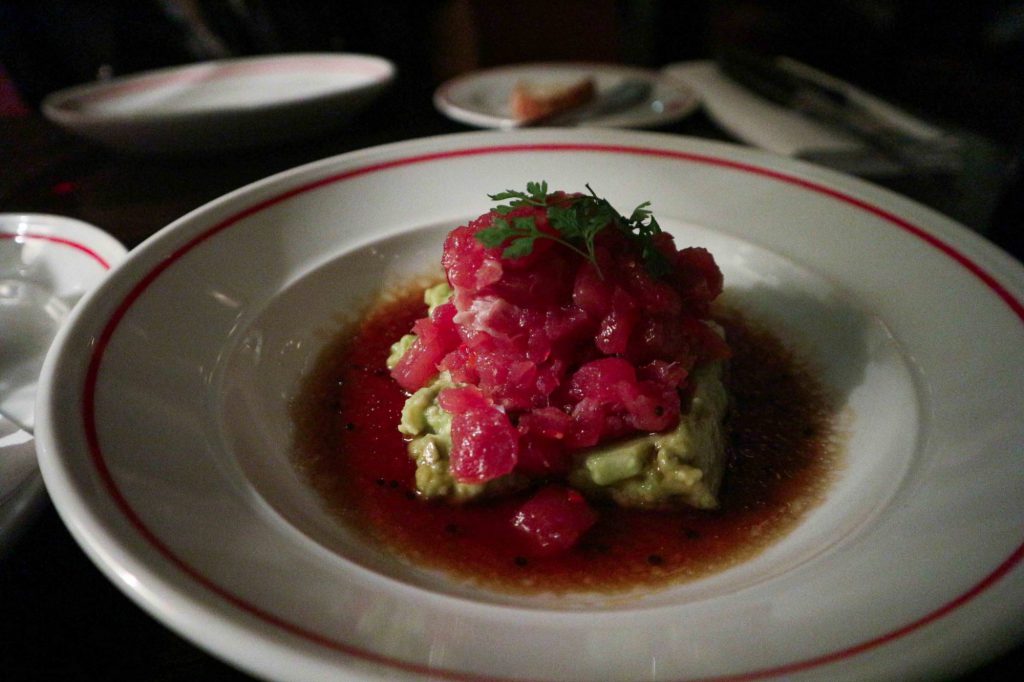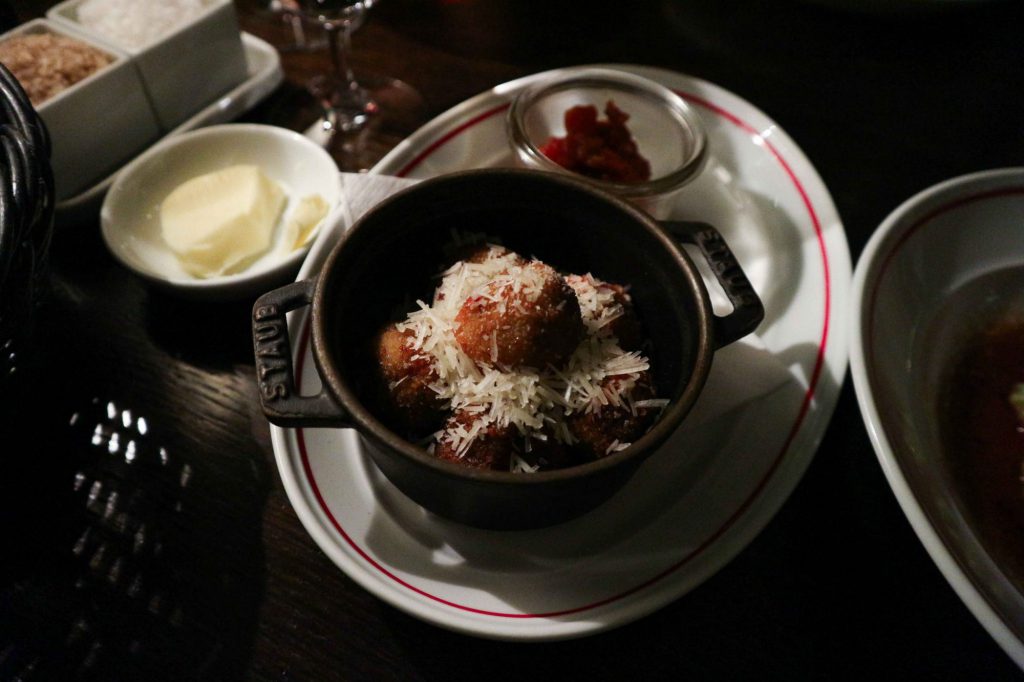 But really this was all just a warm-up to the main event…
We had two steaks to share – one Uruguay Ribeye and and a New York Strip – and sides including a mixed tomato salad with feta and basil; sautéed mushrooms with garlic and parsley; and chips. Our taste journey was accompanied by a bottle of Californian Cabernet Sauvignon – the perfect travel partner.
The Ribeye is from selected corn-fed Uruguay Hereford beef, known for its unique flavour and marbling of the meat. Originally from Herefordshire, the cattle can now be found in over 50 countries. The meat was tender and incredibly moist.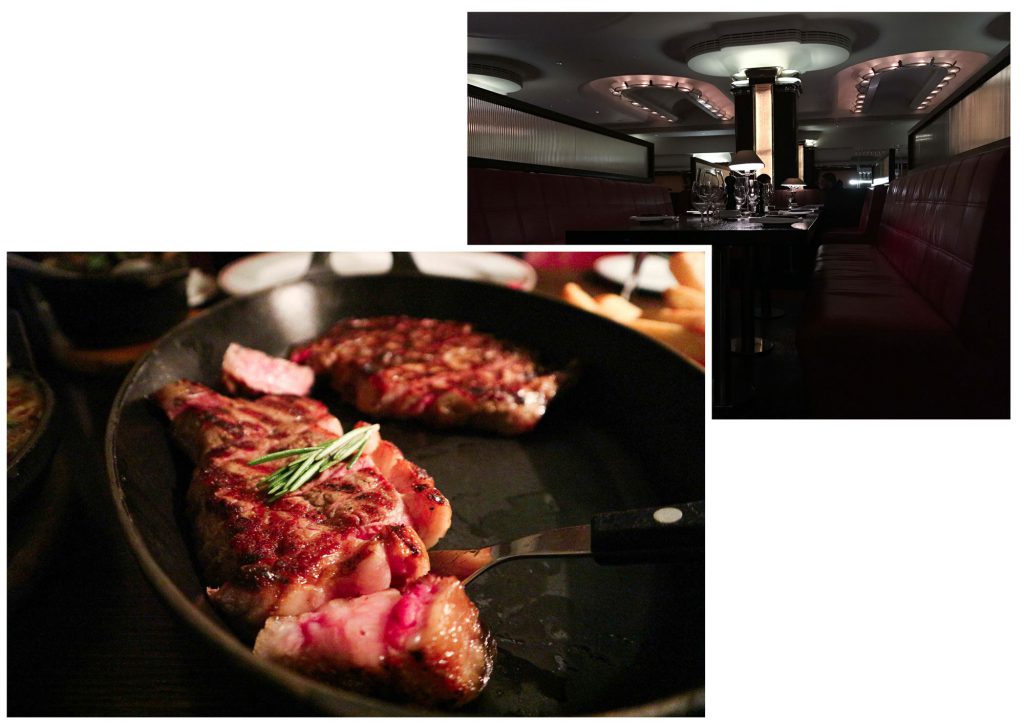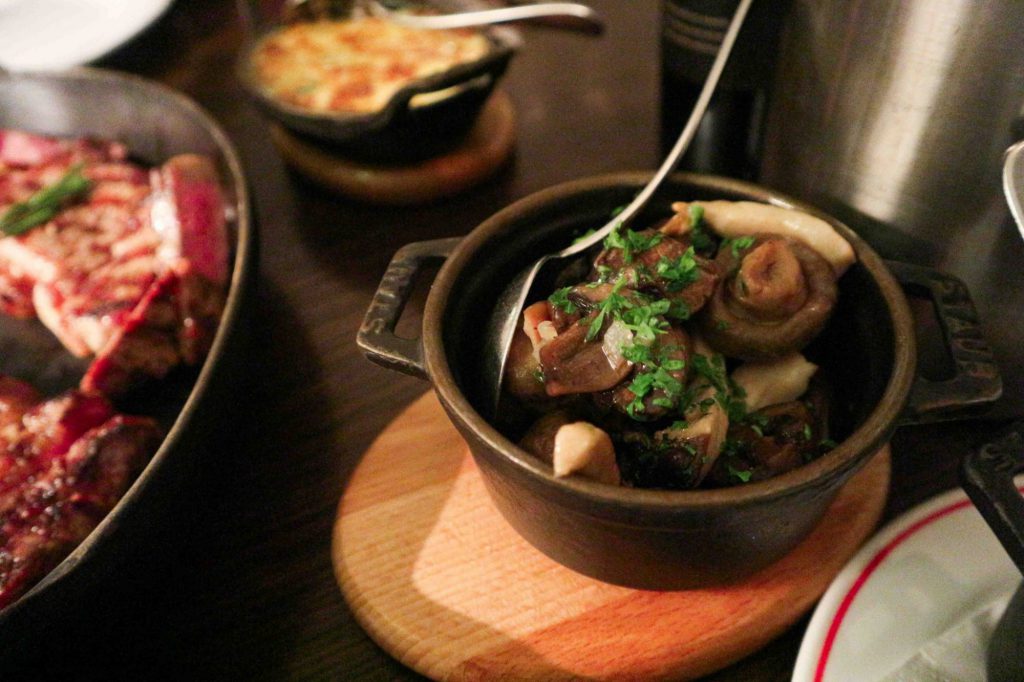 The New York Strip was definitely my favourite of the two. All of MASH's American meat comes from Omaha, Nebraska. The cattle are fed on a compound feed featuring high amounts of corn, which converts to sugar and therefore gives a nice fatty marbling (which equals flavour) and an almost-caramelised "crust" on the outside when cooked. The meat is juicy and tender, from being wet aged for 28 days. The flavour is full and succulent, a must for any steak fans reading this.
We finished our meal on cheesecake with berry compote and raspberry sorbet; and a scoop of vanilla and one of liquorice ice cream. The cheesecake continued the ongoing theme of exceptional food… but I'd lay off the liquorice ice cream. Not such a shout!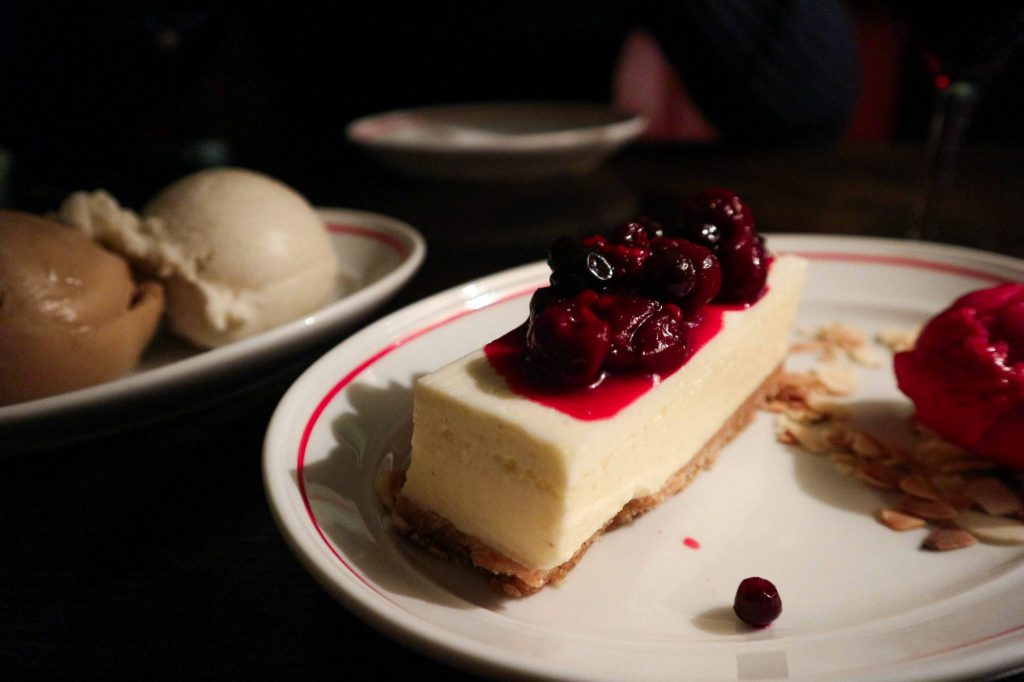 The cost of our dinner at MASH would have been around the £180 mark (2 diners), not including service charge. We sat for three hours, catching up, drinking up and filling up on some of the best food around.
MASH London is a great dining experience and I really would recommend it. The setting is beautiful and its definitely in the running for my title of best steak restaurant in London.
MASH London
77 Brewer Street
W1F 9ZN London
Make a booking here